The beautiful architecture and lush green landscapes are unique in Europe. It is known for its cultural heritage. Europe continues to be one of the only regions globes that have refused to abandon its origins. It is proud of where it came from and believes in it. Religious battles and struggles have characterized Europe's history. And resulting in the creation of Protestant and Catholic churches across the continent. Further novels and films, such as Dan Brown's Angels and Demons, have piqued the curiosity of children and teens in Greece's churches. Here is a list of the 10 Best churches in Greece – A Complete Guide.
10 Best Churches in Greece – A Complete Guide
1. Church of Seven Martyrs
Out of the "10 Best Churches in Greece – A Complete Guide", this church is designed in the traditional Cycladic style and is in the Kastro hamlet on the tiny island of Sifnos. When pounded by powerful wild waves, this church which sits on the top of an aisle between the blue ocean, appears spectacular, creating a lovely scenic image. We may have seen this cathedral in several films, always in a beautiful scenario. The island of Sifnos is notable for its 336 churches. Each church has a unique architecture that is different from others. Moreover, this specific church is one of the world's best-recognized locations.
Also Read: 7 Most Beautiful Beaches in Greece That are Absolute Stunning
2. Ekatontapiliani Church
Firstly, the church in the hamlet of Parikia, on the island of Paros, dates from the Paleo-Christian era. And it is one of Greece's most famous structures. It was erected about the 6th century and is committed to Virgin and Agios Nikolaos. The temperature in Greece fluctuates depending on where you are on the mainland. Mild winter rains and bright summers are common. Extreme temperature situations are few and far between. As a result, visiting this church in northern Greece will not be difficult.
Also Read: 7 Best Places to Visit in Santorini – Land of Stunning Sunsets
3. Megalochari
Church of Megalochari, on Tinos Island, a hill above Chora, is one of Greece's most prominent Greek churches. It is well known for the birthplace of the Virgin Mary icon. People have a deep belief that this church is sacred and that the symbol is magical. Many pilgrims come here to seek assistance. Greece is a conglomeration of all that is wonderful, with roots dating back thousands of years. Moreover, if you are planning to visit Greece, then definitely spring and fall seasons are the best.
Also Read: 10 Best Greek Islands to visit for a spectacular vacation
4. Church of Holy Cross
Firstly, you can see the beautiful churches in Greece, and it is a land immortalized by the Iliad and the Aeneid. Here is one of the "10 Best Churches in Greece – A Complete Guide" for you. Secondly, this church above the shore in Perissa's plaza is one of the largest in Santorini. In the early 1830s, the church had been made. It was a big church with a blue dome and a large bell tower that shines when the sun sets on the coast in the evenings. Moreover, this church represents parts of its rich culture since it is in a region recognized for its contributions to the worlds of art, sculpture, music, and literature.
5. Panagia Karmiotissa
Panagia Gremiotissa, a church dedicated to the guardian Saint of Chora Island, was erected in 1797 AD. This hill rises above the Aegean Sea, and it is home to two of the churches. This cathedral is on the list of Greece's top Athens churches. It is primarily because of its architecture, in combination with its historical significance that appeals to the minds and hearts of visitors. It draws a large audience throughout the year, especially in the spring and fall.
6. Agios Dionysios Church
Built in the early 1890s, this church has traditional Greek art, which is hard to come by nowadays. Agios Dionysios, the island's landmark, is due to the saint of Zakynthos. After his death, the church was made. This church occupies a prominent place among Greece's Greek Orthodox churches. As it is an ancient church, it feels like a ride back in time. Above all, the quiet and serene atmosphere around the church might help you forget about your troubles. At the very least, while you're in the area.
Also Read: 10 Amazing Things to do in Mykonos Greece
7. Agios Ioannis – Skopelos
This Agios Iohannis church is in Skopelos, a peaceful and magnificent location. It is not one of the most popular tourist destinations, but it is a better spot to come if you want to find some peace and tranquilly. For instance, the film Mamma Mia has brought this location to the attention of the entire globe, and the opportunities for adventure appears limitless. It is, however, a tiny church with a major attraction. Moreover, the church sits atop a rocky outcropping. It is not simple to get to the church, but it is well worthwhile. The vista is breathtaking.
8. Monastery of St. John the Theologian
Firstly, the Byzantine Emperor Alexios I Kommenos granted the island of Patmos to the soldier-priest Ioannis Christodoulos "The Blessed" in 1088. And UNESCO declared it is a World Heritage site. Fragments of an old Artemis temple, which was demolished in the 11th century. It may be hidden inside the walls. Moreover, the cave of the Apocalypse is located halfway down the cobblestone road leading to the monastery. It is said to be where St. John got his visions.
9. St. Fanourios Church
Firstly, on a tiny peninsula extending out into the middle of the lake, the Church of Agios Fanourios was located. Every August 27th, on the feast day of Saint Fanourios, the clergy bless the waters in the lake in this tiny church.
Secondly, visitors can drive around the lake or walk around it. Many people ride their bicycles to the lake to take in the sights and sounds of the surrounding countryside, while others bravely plunge into its cold waters.
For instance, it was a two-hour drive from Athens to see the beauty of the magnificent lake. Moreover, it makes an ideal location for families or anybody else who desires to get away from it all for a bit to get away from the city's frantic daily existence.
Also Read: 5 Best Cities to Visit in Greece in 2021
10. Cave Church-Didima
Didima, which means "twins," is a tiny hamlet south of Epidavros with two craters. "10 Best Churches in Greece – A Complete Guide" is a complete guide for you guys. The bigger one is visible from the main road coming from Ermioni, while the smaller cave is below ground level and hidden by woods. You could see the two tiny Byzantine chapels inside the little cave. It had 13th-century wall paintings and the Metamorphosis of Sotiros. And it is constructed by the surrounding rock.
Greece ranks first among all European countries with a rich historical-cultural legacy. Furthermore, it was in Greece that all of history started. The crystal pure blue seas of Sifnos mirror the clearest of the sky, and that sight alone is reason enough to visit Greece. It would be ideal if you didn't have to think about anything but bringing warm clothes for yourself. Above all, why haven't you guys booked a trip to Greece? Check out Greece packages or Greece honeymoon tour packages at Pickyourtrail, and you can also customise your itinerary as per your wish. Great vacation ahead!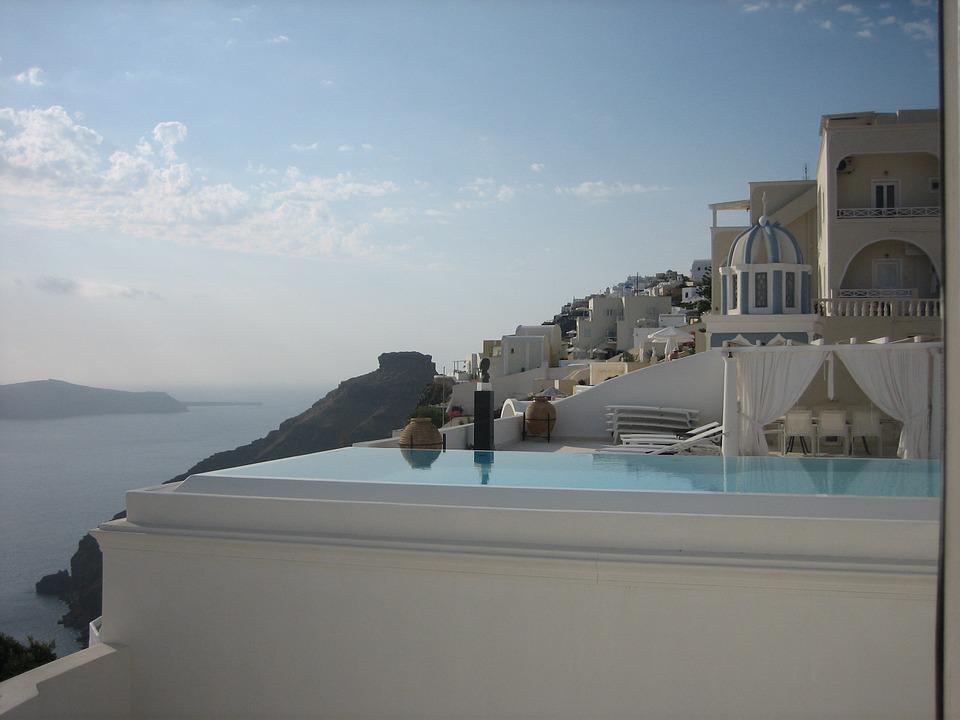 Athens and Santorini Vacation Packages
Flights included
2 star accommodations
8 activities
Shared transfer
₹ 98,467
Starting price/person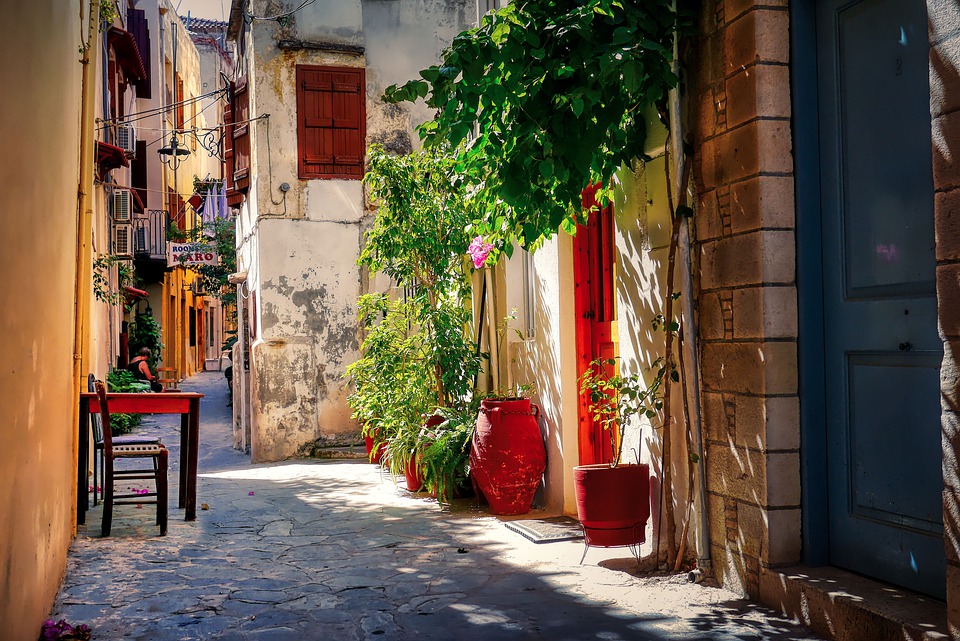 Athens Mykonos Santorini Crete Package
Flights included
2 star accommodations
5 activities
Shared transfer
₹ 1,28,651
Starting price/person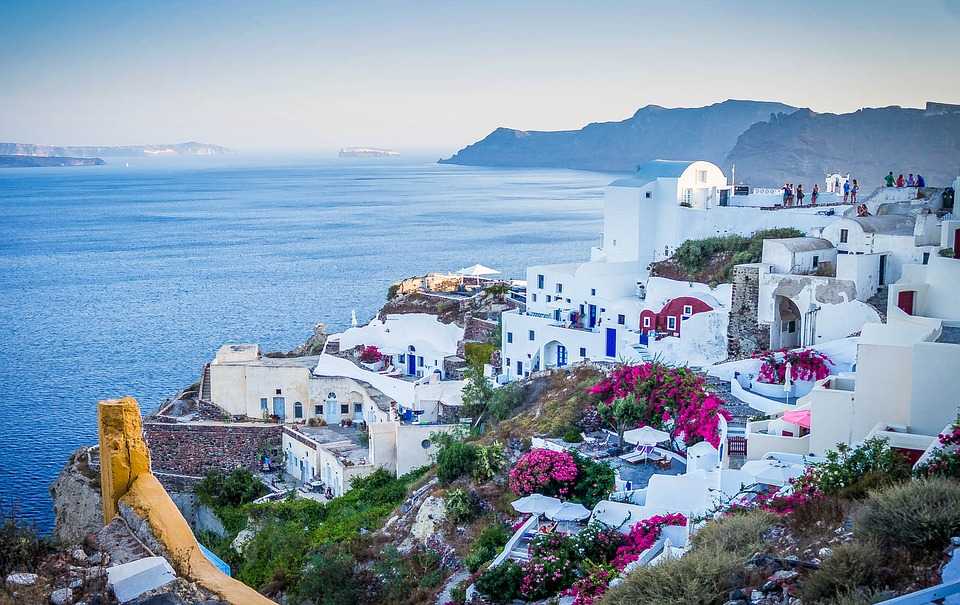 Athens Mykonos Santorini Packages
Flights excluded
2 star accommodations
7 activities
Shared transfer
₹ 95,060
Starting price/person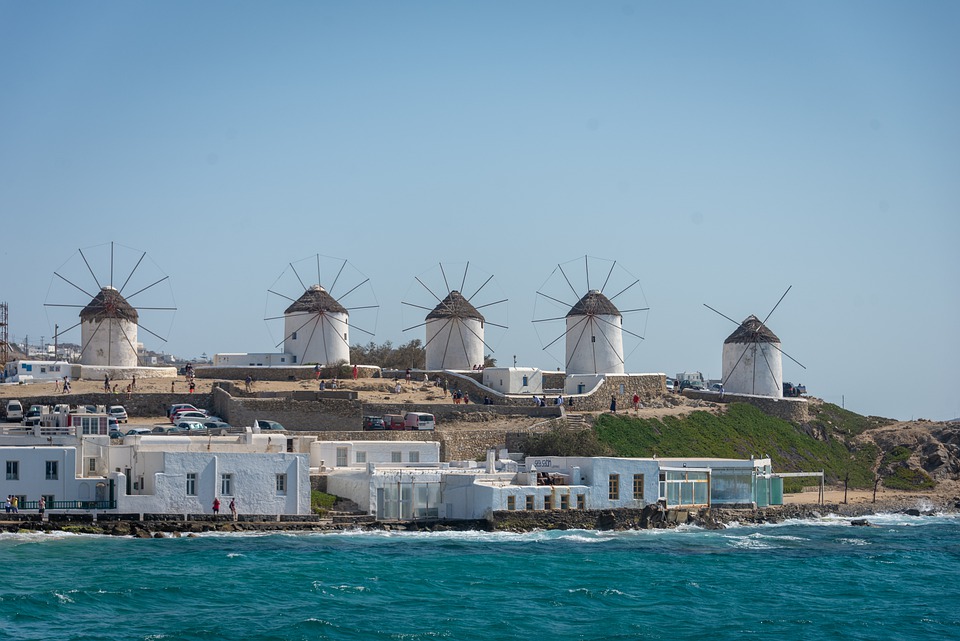 Gorgeous 10 Nights Greece Holiday Package from India
Flights excluded
1 star accommodations
6 activities
Shared transfer
₹ 73,853
Starting price/person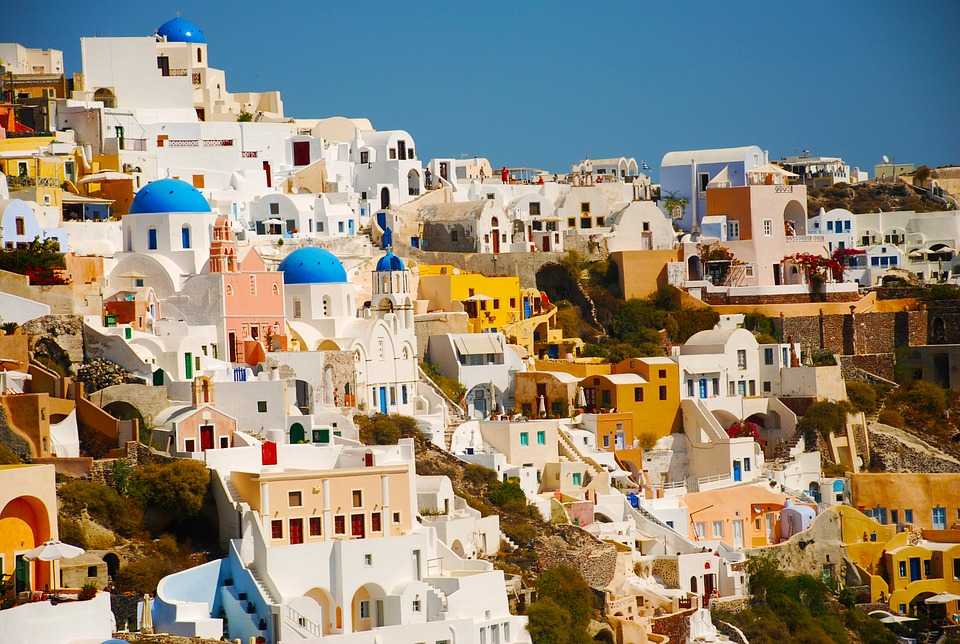 Mykonos Santorini Crete Package
Flights included
2 star accommodations
5 activities
Shared transfer
₹ 1,17,557
Starting price/person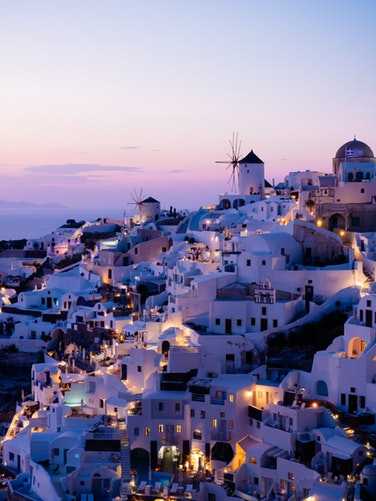 Spectacular 7 Nights India to Greece Packages
Flights excluded
1 star accommodations
9 activities
Shared transfer
₹ 71,985
Starting price/person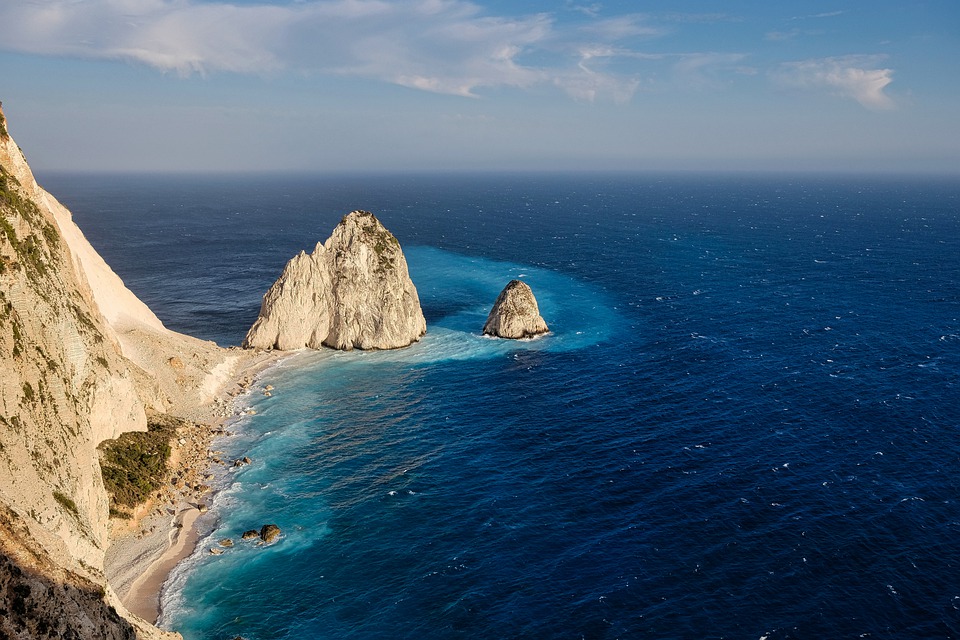 Rejuvenating 6 Nights Greece Packages
Flights excluded
2 star accommodations
7 activities
Shared transfer
₹ 48,617
Starting price/person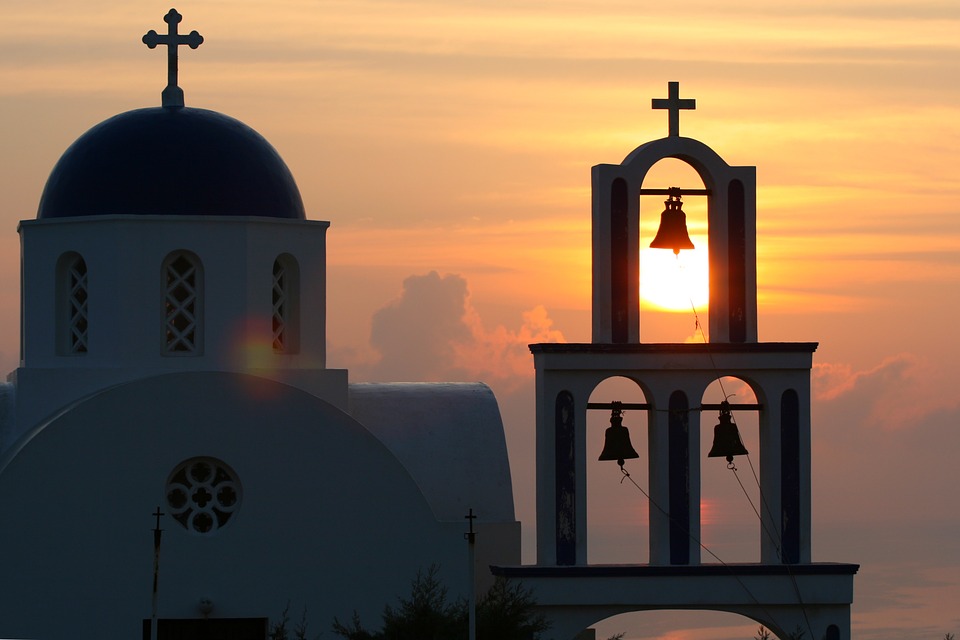 Exciting 7 Nights Greece Packages from India
Flights excluded
2 star accommodations
6 activities
Shared transfer
₹ 54,199
Starting price/person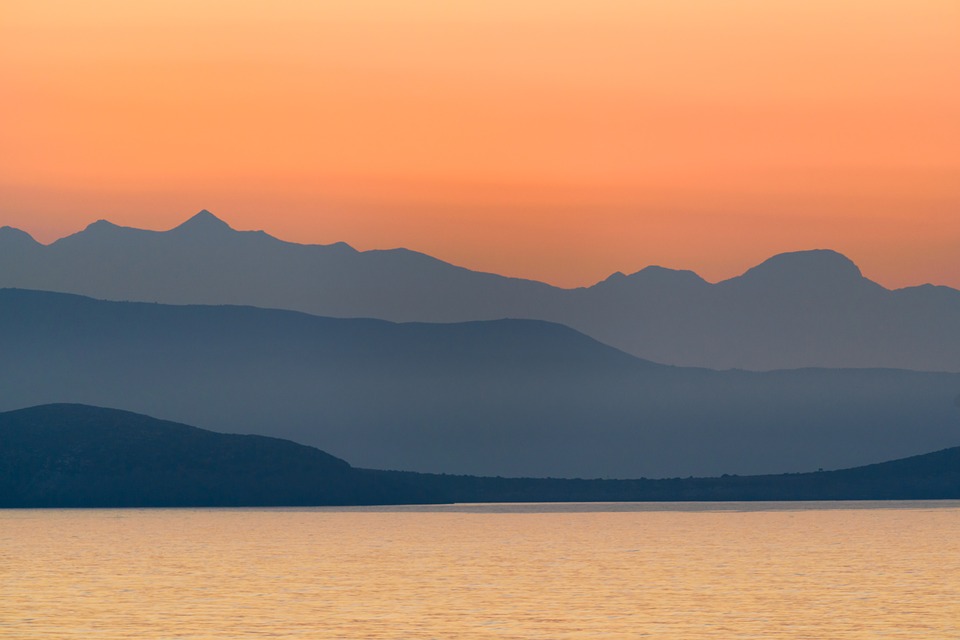 Classic Greece Tour Packages
Flights excluded
2 star accommodations
6 activities
Shared transfer
₹ 43,560
Starting price/person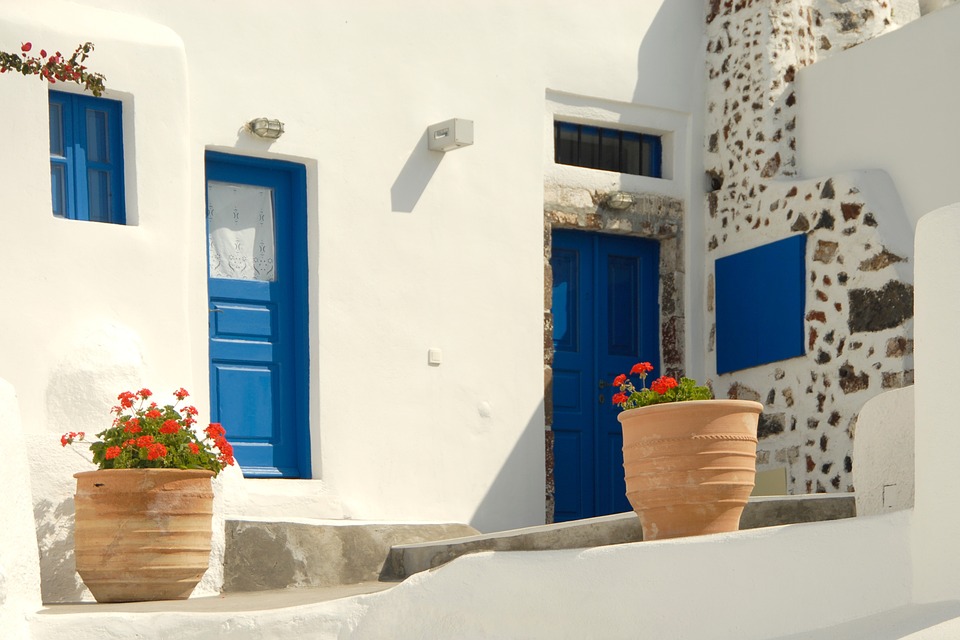 Marvellous 7 Nights Greece Tour Packages From India
Flights excluded
2 star accommodations
4 activities
Shared transfer
₹ 53,487
Starting price/person