Set between Algeria and Libya, Tunisia is a small country with many top things to do. Located in North Africa, it brags a wealth of diverse natural glory and a lot of history to keep you keen and engaged. With the bright coastline, lively culture and rich history, it's not surprising that Tunisia is the vacation goal for many travellers. Tunisia is a diverse mix of people and scenery. It has let many people, couples and families to enjoy a lovely time in this area. The hot atmosphere and the amazing seashores add to the radiance of this nation. We present to you the list of top 10 things to do in Tunisia, North Africa.
Top 10 things to do in Tunisia
Planning a trip to Tampa? Are you wondering what to do when you get there? Well, you have landed in the right place. Check out these 10 Fun Things to do in Tunisia to maximize your good time!
El Djem Amphitheater
Carthage
Sidi Bou Said
Bulla Regia
Sousse Medina
Djerba Island
The National Bardo Museum
Monastir Ribat
Kairouan
Chott el Djerid
1. El Djem Amphitheater
El Djem is often a paradise for antique structure lovers. Huge curves and circular amphitheatres spur even the Colosseum in Rome! It is a star amongst other tourist attractions in Tunisia. This town which was once old fashioned is now modern with ruins of Roman homes and arcades arising on the corners. Dig into history and walk by the changing rooms of combatants. Pose like the ancient governors on the battling pits and take some pictures.
2. Carthage
The antiquated ruins of Carthage, right outside of Tunis, talk about a long and exciting history. History lovers are never going to bored here. It is one of the most-visited vacation spots in entire Tunisia. The ruins are broad and if you're lucky enough, get to visit the old city locales. Carthage can appear to be very underwhelming at first, but as you begin exploring the place, you will realise its importance.
3. Sidi Bou Said
The beautiful town of Sidi Bou Said is known for its blue and white buildings above the Mediterranean. Sidi Bou Said is located 10 km west of Tunisia. It is ideal for you to enjoy the excellent and stunning views on the Mediterranean Sea. In Sidi Bou Said you can visit Souk Medina, a traditional market that sells a wide variety of traditional stuff of Tunis. Do not miss to grab something for yourself here.
4. Bulla Regia
Tunisia has no shortage of Roman relics. However, Bulla Regia near Tabarka is the nation's most famous and queer spot. The semi-underground Roman architecture of Bulla Regia is one of Tunisia's most unique archaeological spot. The Romans here utilized underground architecture to get away from the brutal heat. However, this unique design saved the city from eroding over time. This offers a rare opportunity to explore Roman villas.
5. Sousse Medina
Sousse was risked by the terrorist attack in the summer of 2015. Before this brutal attack, this was a vibrant city. The charms of the city now hide between the tight-knit hallways of the city's historic medina. There are also fine seashores that gleam in turquoise blue. It is also lined up with heavenly lodgings and palm-specked avenues.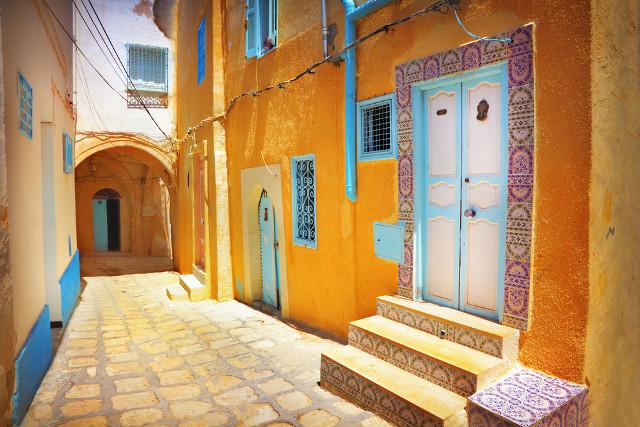 6. Djerba Island
Despite the fact that it is a little island, Djerba is ideal for an explorer who wishes to relax and engage in some fun activities. Djerba highlights a maze of cobblestone lanes and intriguing structures. It is the main Berber city on the island. There is a variety of shops that sell a wide range of crafts and artworks. There are also a few hotels along the Plage Sidi Mahrez seashore. Visit the Djerba Traditional Heritage Museum to study the different cultures and religions on the island.
7. The National Bardo Museum
You will be historically impacted at the big draw of stunning mosaics showed inside the Bardo. When you are here in Tunisia, never miss visiting this museum. This is one of North Africa's best galleries. It contains one of the world's most noteworthy mosaic varieties, all sorted out well. It's a showcase of the rare, complex creativity of the Roman and Byzantine times. This consists of pieces handpicked from every main archaeological spot in Tunisia. If you have one day in Tunisia's epicentre, this historical centre ought to be on your plan for the day.
8. Monastir Ribat
A visit to Monastir Ribat is basic if you need to benefit your Tunisian experience. In 796 Monastir Riba was worked as a military structure to avoid trespassers. All through its past, rooms and options have been added to make sure the structure is often important. You can enjoy strolling around Monastir Riba while taking pictures of icons of different structural feasts since its start.
9. Kairouan
Kairouan is a major sacred city, which is also a UNESCO World Heritage Site. Established in 670, it has a rich architectural legacy. It is known for its appealing medina and lively souqs. Highlights include Great Mosque of Okba – one of the biggest and most seasoned mosques in Tunisia. Be sure to venture to every part of the old medina and its whitewashed cabins. Try sweet Tunisian baked goods in the pastry kitchens there, and discover the stunning Mosque of the Three Gates.
10. Chott el Djerid
Chott el Djerid is stuffed with flickering illusions on the skyline and jigsaw puzzle portions of white split land underneath the foot. This salt lake is an abandoned tourist spot. It will stun you with its naked and ruthless appeal. A sightseeing visit here shows that nature produces numerous weird landscapes than you would ever foresee.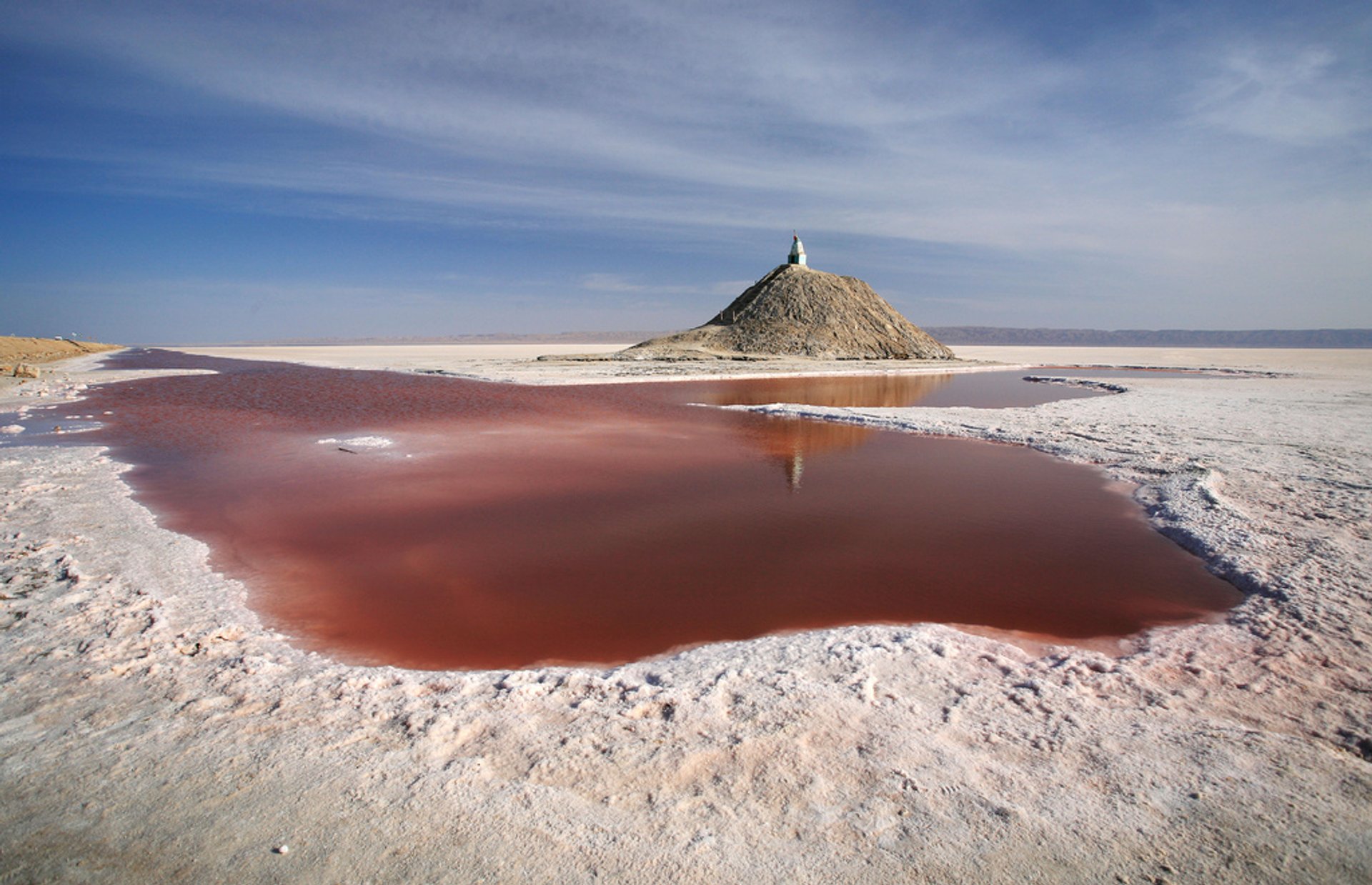 Tunisia is a beautiful place with a lot of exposure to the historic background of this vibrant country. If you are a history buff, Tunisia is for you. Get ready to jam-pack your vacation with these top things to do in Tunisia. Plan your vacation now with Pickyourtrail. From customised itineraries to readily available tour packages, Pickyourtrail masters it all. For queries, you can also Whatsapp us, for our travel experts are at our service!