Dubai is not only synonymous for skyscrapers and sand dunes, this modern middle eastern city is home to some of the best beaches in Dubai. Whether it is having a picnic at Al Mamzar Beach, riding a speedboat around Palm Jumeriah or jet skiing on the Dubai Marina, the city has endless options to take in its coastline.
Dubai beaches are clean, well maintained and packed with entertainment helping you to hit on the best beaches in Dubai. Since there are dozens of beaches in this region, here is a list of the names of beaches in Dubai to choose yours today.
Top 16 Most Beautiful Beaches in Dubai
1. Jumeirah Beach
Start off beach hopping with one of the oldest and best beaches in Dubai, the Jumeriah beach is a local family favourite beach. It is a clean and well-maintained beach about 3km long and sectioned into an area for swimming and an area for water sports. You will usually see the beach filled with families in the evening and kids frolicking around. What also makes this one of the most popular beaches in Dubai is a stunning view of the iconic 7-star hotel, The Burj Al Arab, a perfect treat to the sore eyes.
2. Kite Beach
Also located alongside the Burj Al Arab is the hidden gem of kite beach. Among all beaches in Dubai, this is one id for adventure lovers and water sports enthusiasts due to the plethora of adventure activities you can do here such as kitesurfing, paddleboarding, wakeboarding etc. It also has a 14 km jogging track along the beach with a view of the Burj Al Arab for the fitness lovers. The beach is lively with a number of food trucks so you can easily access finger food while enjoying the beachy vibe. You know you've entered the beach once you start spotting numerous the kite surfing parachutes in the sky, hence why it is called kite beach!
Also Read: Top 15 Things to do in Dubai
3. Al Mamzar Beach Park
White sandy beach, turquoise waters and wind in the hair will make you forget you're in a huge metropolitan city and transfer you directly to a tropical island. This is one of the best beaches in Dubai. The park has 5 beach fronts filled with 1000 palm trees where you can also find barbecue stations. Find yourself a shady spot for an ideal picnic outing. The beach is exclusive for women on Mondays and Wednesdays.
4.Sheraton Jumeriah Beach
One of the best private beaches in Dubai, The Sheraton Jumeirah offers direct access to the pristine beach from its resort. Have fun with the numerous adventure sports it offers like jet skiing, wakeboarding, banana boat rides and parasailing. If adventure doesn't interest you, sunbathe and relax on the beach before enjoying a scrumptious meal indoors.
Also Read: Meena Bazar in Dubai
5. La Mer
La Mer gives you complete international beach vibes having cafes, shopping outlets and entertainment zones. It is decorated with colourful shacks and graffiti making it an Instagram favourite for clicking cool beach pictures. You can also extend your fun at the water park located here or an inflatable playground called 'Hawa Hawa.' The fun never ends on this recently created manmade beach. This is one of the best peace giving beaches in Dubai. Added to the names of beaches in Dubai at last, this absolutely gives you a different essence of beach life in Dubai. Other than the beaching experience itself, La Mer is also known for the expansive number of restaurants, cafes, parlours and other eateries across the golden stretch of the beach. Take a refreshing dip during the daylight hours since after the sunset you will not be allowed to access the waters. There are beach bars giving you the best views of the beach. Try not to miss visiting this beach. La Mer is one of the best beaches in Dubai.
6. Jumeriah Beach Residence
One side you get the view of the pristine sandy beach, look back and you get the view of Dubai Marina's luxurious skyscrapers and look above you will get the view of people diving downwards as the landing zone of Skydive Dubai is located right next to the beach. There is never a dull moment in JBR with exciting views, cute bistros and fancy boutiques lined up. Be sure to arrive well ahead during weekends to experience this famous beach in Dubai.
7. Aquaventure Beach
Aquaventure Beach is part of Atlantis hotel's water-based theme park. You will find many tourists relaxing on the sun loungers and experiencing the resort's excellent facilities such as private cabanas and waiter service. Make sure to relax at the beach post enjoying all the fun thrills at one of the best theme parks in Dubai which has numerous water slides and fun rides for all ages.
8. Sunset Beach
Umm Suqeim Beach is also known as Sunset Beach commonly due to its picturesque sunset views. It is an excellent beach in Dubai to spend a night out and even has a section lit up with floodlights for night time swimming. Enjoy the calm serenity of the beach as there arent any restaurants and cafes in the vicinity. You can also spot the Burj Al Arab from a distance from here while you enjoy a morning run or a romantic evening stroll.
Also Read: Global Village in Dubai
9. Mercato Beach
Mercato beach in Dubai is a beach not known to many tourists. This hidden gem usually visited by locals is a quaint beach for people looking for peace and quiet from the bustling city of Dubai. You can even find bean bags here for some ultimate relaxation. Mercato mall is located right next to it so you can head there post unwinding to shop or grab something to eat.
10. Ghantoot Beach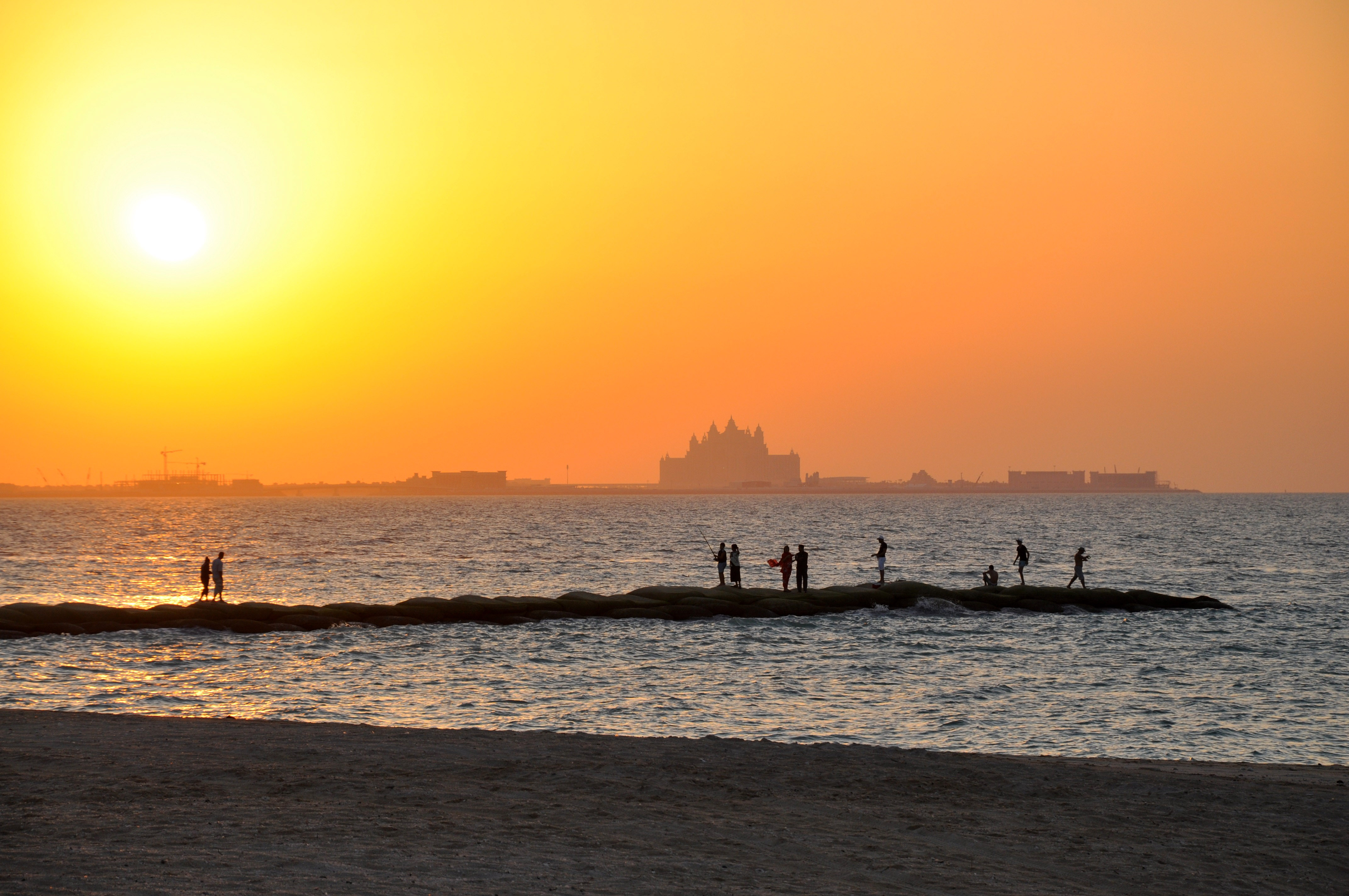 Privacy is key at this beach exclusive to Golden Tulip Al Jazira Hotel. You can watch in the beauty of the superyachts that dock up at the marina or you can enjoy several water sports like parasailing, jet skiing, wakeboarding. Enjoy a game of volleyball without the crowd around you or even a good meal and drinks at the bars and bistros in the hotel.

11. Um Suqiem Beach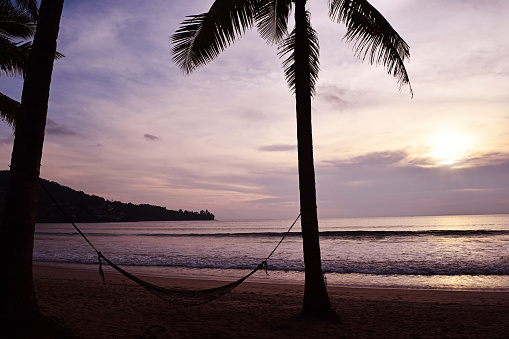 Located near the very iconic Burj Al Arab, Umm Suqeim beach is one of the best beaches in Dubai. This gorgeous place has the perfect view of Burj Al Arab. This beach definitely lures every Dubai traveller to experience the best of holiday. Sandy expanse complimenting the light blue waters is an absolute sign of peace. This beach has changing rooms, shower facilities, shady corners, wifi, life saving jackets and lot more. There are indefinite number of restaurants and cafes surrounding this place. This beach is the apt place to celebrate your pent up picnics. Truly one of the best beaches in Dubai.
Also Read: How to Reach Dubai from Delhi
12. Al Mamzar Beach Park
Al Mamzar Beach Park takes beach life to the next level. Beach is always a sign of a promising peace and Al Mamzar Beach Park blends a flavour of celebration in it making it one of the best beaches in Dubai. Amphitheatre, picnic spots, boundless grasslands, food joints, lagoons and what not! Shades for sunbathers and water towers are an absolute boon here. This beach is being awarded with blue flag certification. Mondays and Wednesdays are exclusively open to only women and children. This beach introduces an absolute new dimension to your convention of looking at a beach. Try not to miss this entertainment hub in your Dubai itinerary.
13. Palm Jumeirah
One of the most exciting places in Jumeirah is its beach. Being one among the best beaches in Dubai, Palm Jumeirah is a man made archipelago in Dubai. This is an absolute must visit. This architectural wonder looks like a Palm tree from above. The shore of this beach owns a series of hotels and residences. This offshore development is one of the best tourist destinations in Dubai. This beach absolutely has more activities to do. From paddling around to dolphin watching, the activities at Palm Jumeirah keeps you engaged. The chic beach resorts here are one of the best places to stay in Dubai. On the whole, among all beaches in Dubai, Palm Jumeirah has its own place.
14. Dubai Creek
Amidst the golden stretch of Dubai sands, there are a lot of man made waterways in Dubai created for the beauty and trade purposes. One among those man made waterways is Dubai Creek. This waterway divides Bur Dubai and Deira. This waterway is made to ease trading within this emirate city. On the northern banks of Dubai creek is the city of Deira with unlimited gold adding more value to this creek. Basically, Dubai Creek is a saltwater creek in Dubai which has waterfront development. This luxurious development now has been studded with exotic resorts, Dubai square and the Creek Tower. Ultimately, apart from the best beaches in Dubai, these creeks also give you the best experience.
Also Read: Dubai 7 days itinerary
15. Jebel Ali Beach
Jebel Ali Dubai is a port city located in the southern part of Dubai. This is a commercially important business centre in Dubai. The sandy Jebel Ali Beach is located just near this commercial harbour. This place boasts a rich marine life. Near this sandy Jebel Ali beach is a golf resort and dive centre which promises you of the best experience. Unlike other beaches which promise you a party beach life, this Jebel Ali beach is a quiet stretch of beachfront with a peaceful environment. Popular water activities like Kayaking, kitesurfing and paddle boating are taken up here. Try not to miss the Jebel Ali Beach to the names of beaches in Dubai you have included in your itinerary.
16. The Beach
Located just behind JBR, the beach is one of the best beaches in Dubai. Unlike other beaches, the beach is a top notch exciting beach which is flooded with shops, restaurants and activities. There are sun beds here where you can sunbathe. Apart from sun beds, this place also has parasols, clean toilets, shower area, play area and open gym. Especially during the peak season, this beach is extremely crowded. Weekend also sees a lot of crowds. This is a clean area and is very suitable for families. Try not to miss this beach in your Dubai beach itinerary.
Other Popular Beaches in Dubai
Cove beach is yet another beautiful beach in Dubai. This beach boasts a picturesque seafront with restaurants, lounges and stunning pools. The mediterranean sea offers a beautiful background to the waterfront complimenting each other's beauty. This beach is extremely vibey giving you the best experience among all the beach diaries you make in Dubai. Located in the heart of the city, this peppy beach offers many activities. You will get to spot many celebrities and influencers hitting this beach. The energy of this beach is totally intoxicating and hence is one of the best beaches in Dubai. Apart from them, Royal Island Beach, Open Beach, Public Beach, Azure Beach and Barasti Beach gives you one of the best beach experiences.
Rules to be followed :
Appropriate dressing is a must
Swimwear allowed only on the beach.
Avoid the beaches on the days it is exclusive only for women
Beaches where you can swim in Dubai
1. Al Mamzar Beach Park.
2. Kite Beach Dubai.
3. Ghantoot Beach.
4. Umm Suqeim Park Beach.
5. Mercato Beach.
6. Jumeirah Open Beach.
7. Riva Beach Club.
Frequently Asked Questions on Dubai Beaches
1. When is the best time of the year to visit the beaches of Dubai?

The best time to visit beaches is during the shoulder season months of April, May, September and October. The transitional months between summer and spring – autumn is the best time to visit Dubai beaches. It is sunny at this time of the year while it is not that hot. The temperature is between 35 to 38 degree celsius on an average high. The climate is on the warmer side and you will be able to enjoy the benefits of a mild summer this season. This season, the prices of airfare and accommodation are relatively less. There are discounts you will avail which gives you the best reason to visit this city during these months. If you are looking for a budget vacation, this season is ideal for you. You will be able to enjoy beach life without getting sun burns during these months. 

2. What should I wear to the beach in Dubai?

Dressing modestly is heavily expected in this city. Dubai as such is a conservative city and it is very important to get dressed accordingly. Each place demands a different version of your attire and hence following it would help you to enjoy your vacation without any hassles. However, the dress code in tourist places isn't very strict. T shirts, shorts, skirts, pants are allowed. But places like shopping malls, mosques, and local areas demand a conserved version of you. Bathing attire is accepted within beaches. Bikini beaches in Dubai are very small. However, it is advisable to wear a full bikini and avoid thongs. Hence, once you are out of the beach area, make sure you are dressed appropriately.

3. Which are the best beaches to visit in Dubai?

Dubai is an unlimited stretch of golden sands and hence discovering a beach life within this desert city is one of the best things to do here. JBR Open Beach, Jumeirah Beach Park, Umm Suqeim Beach, Umm Suqeim Beach, Kite Beach, Al Mamzar Beach Park, The Palm Jumeirah, Marina Beach, Dubai Creek are some of the best beaches in Dubai. Try not to miss the beaching experience and enjoy all the water activities. The waterfront resorts which are located here also give you one of the most luxurious experiences. Hence try not to miss visiting beaches in your Dubai itinerary. 

4. Are there any real beaches in Dubai?

Yes, there is one real beach in Dubai. The Jumeirah beach is the real beach in Dubai and it boasts clean water along with a good number of activities. Ultimately, this is one of the oldest and best beaches in Dubai. 

5. What is the nicest beach in Dubai?

Every water area is made luxuriously beautiful. JBR Open Beach, Jumeirah Beach Park, Umm Suqeim Beach, Umm Suqeim Beach, Kite Beach, Al Mamzar Beach Park, The Palm Jumeirah, Marina Beach, Dubai Creek are some of the best beaches in Dubai. 

6. Can you swim in Dubai beaches?

Yes, you can swim in Dubai beaches. However, a few beaches allow you to swim only during the daylight hours and swimming after the sunset is highly restricted. 

7. Are the beaches in Dubai fake?
There is absolutely only one real beach – the Jumeirah beach. Others are man made creations to ease trading and to highlight the beauty of tourism in Dubai.
8. Is Dubai sinking?

The man made islands are known to sink back to the sea. The Palm islands are known to sink into the sea at the rate of 0.20 inches per year. 

9. Is Palm Jumeirah safe?

Home to attractive apartment towers, beachfront resorts and luxury buildings, Palm Jumeirah is a safe place to stay and visit during your vacation. 

10. Who lives on the Palm Dubai?

David and Victoria Beckham have two properties in Dubai out of which one is a 7 bedroom villa located at the Palm Jumeirah. 

Want to soak in the sun and the fun in Dubai? Be sure to hit all of these beaches during your next Customized Dubai trip? Leave it to us to design your itinerary for ultimate beach fun.
Also Read: Dubai to open up 2 new islands in 2020
Note: The images that are being published here are the author's choice, and the organisation takes no responsibility for their usability.