Iceland is a Nordic island nation defined by its dramatic landscape with volcanoes, geysers, hot springs and lava fields. The destination by itself stands out as a very good option for adventure seekers and people who love exploring the unexplored. There are so many of the best things to do in Iceland on a trip literally, it's a country that's as pretty as a picture and so incredibly attractive that you're going to be spoilt for choice.  Let us dig into the Must-sees and Must -do's at the land of Ice!
20 Best Things to Do in Iceland
Relax in the Blue Lagoon
Ice caves of Vatnajokull Glacier
Whale Watching Tour
Horseback Riding in the Ice
Reykjavík  -The Capital of Iceland
Visit Gullfoss falls
Visit Lake Mývatn
Stokksnes Peninsula
Vik & Dyrhólaey
Visit Skógafoss falls
Enjoy Jökulsárlón Glacier Lagoon
Waterfall at Seljalandsfoss
Northern lights
Drive the Golden Circle
Try out typical Icelandic cuisine
Geothermal Baths
Krafla-Viti caldera and lake
Reynisfjara Beach
Kirkjufellsfoss
1. Relax in the Blue Lagoon
This being Iceland's most famous spa because of its charming surrounding, warm and soothing water, healing silica mud and billowing steam stacks hold the privilege of being one of the must-do's. The Blue lagoon which takes about a 10 minutes drive from the airport is worth the experience where you get to spend a good few hours relaxing in these piping hot pools.
2. Ice caves of Vatnajokull Glacier
After the Severny Island ice cap of Novaya Zemlya, the Vatnajokull area is the second largest in Europe. These are the largest and most capacious ice cap in Iceland. The ultimate Iceland experience is entering one of these prepossessing blueazice caves. Also, note that these are only accessible in the winter months due to safety.
3. Whale Watching Tour
Whether it's a gibbous whale cracking the waves or a grey whale and her family gently peaking the water's surface, there's always something occult about any encounter with the Whales of the sea. There is an abundance of commonly found whales like Minke Whales and Humpback whales and also rarer species such as killer whales and fin whales are also found. Head onto one of the whale watching tours that depart from Reykjavik and try spotting some of these majestic animals in the sea.
4. Horseback Riding in the Ice
The Icelandic Horse is the country's most famous four-legged living thing. Instantly acknowledgeable for its tiny stature, short legs, and muscular build resistance to the harsh natural elements, and its five gaits while other, horse breeds can only perform three or four.
By choosing a horse riding tour, visitors guarantee a unique experience in Icelandic nature. These tours mostly will last for approximately 90 minutes though there are options to extend this.
5. Reykjavík -The Capital of Iceland
Reykjavik is a place where you spend an evening or two. The capital city is known for its weekends when the bars are filled with live music, friendly local's and a stunning atmosphere. Do visit the Hallgrímskirkja Cathedral in the day or visit the Harpa concert hall which is home to the national opera and symphony.
6. Visit Gullfoss falls
Gullfoss is a waterfall located in the southwest of Iceland. These stunning waterfalls are amazing to see in both summer and winter as well. Heads up that some of the paths might be closed for safety If you're visiting in the winter months.
7. Visit Lake Mývatn
Mývatn is a volcanic lake in northern Iceland. East of here, Mývatn Nature Baths have a naturally heated man-made lagoon, with mineral-rich waters known for his or her health-giving properties.
8. Stokksnes Peninsula
Nestled on the southeast coast of Iceland, this area is known to be one of the first farming settlements from Norway. Nowadays, this peaceful and serene landscape is watched over by Vestra-Horn, the towering mountain that dominates this picturesque landscape.
10. Vik & Dyrhólaey
Three hours, or so, east of Reykjavik is the gorgeous black sand beaches and craggy rocks of Vik and Dyrhólaey. It's a dramatic place to stop and see on your route east. One of the best places to watch the sunset is Vik and Dyrhólaey.
11. Visit Skógafoss falls
Skógafoss is approximately 2 hours east of the airport, with it being one of Iceland's most popular waterfalls to visit. Entry is free to Skógafoss and if you arrive early in the morning, or late afternoon, you'll notice the crowds dissipate, leaving the waterfall just for you. It's lovely.
Possibly one of the easiest waterfalls to find in Iceland, Skógafoss is a stunning and powerful waterfall to visit in both summer and winter. Watch out for the rainbow that sometimes glistens over the waterfall.
12. Enjoy Jökulsárlón Glacier Lagoon
The glacier lake of Jökulsárlón is probably the furthest east you'll travel out of all these places (it's about 5.5 hours from Keflavik airport) but well worth seeing if you've made it as far as Vik.

The Glacial Lagoon of Jökulsárlón is a picturesque place to see some of the regions largest 'glacial icebergs'.A truly beautiful place that is a great starting point before you head onto (or into) the glacier itself.
13. Waterfall at Seljalandsfoss
Seljalandsfoss waterfall is approximately a 10-minute drive from Skógafoss, so it's well worth doing these at the same time. One of the best things about Seljalandsfoss is that you can actually walk behind the falls themselves, which is incredible to do!
When conditions get really dicey, the path behind the waterfall is closed off; so don't be too disappointed. After all, it's for your own safety.
14. Northern lights
The Northern Lights are an incredible sight to see and one that I always look forward to.
Firstly, there's a lot of luck that comes into spotting the Northern Lights but you can increase your chances by planning ahead. Secondly, be patient, make sure to check the aurora forecast before you head out and take plenty of layers with you.
One of the best ways to spot them is to drive into the wilderness, switch off your engine and wait a few hours for the lights to dance. It's the best way to stay warm and once they arrive you can hop straight out of the car.
15. Drive the Golden Circle
One of the main 'routes' visitors to Iceland take, the Golden Circle encompasses quite a few incredible sites you'll not want to miss. Including the iconic Strokkur Geyser (that erupts every few minutes) and Gullfoss, that looks stunning in both winter and summer.
Others spread the route out over a whole day, even adding a snorkeling or snowmobiling tour for extra excitement.
16. Try out typical Icelandic cuisine
Traditional Icelandic cuisine is little unknown outside of Iceland but that doesn't mean it's not yummy! Make sure to try lots of Skyr, plenty of Saltfiskur and Svið (boiled sheep's head) if you're feeling up for it.
Iceland is a pretty yummy country to fill your tummy, with plenty of amazing restaurants in Reykjavik.
Head to one of the delicious restaurants in Reykjavik and try some local dishes like; Harðfiskur which consists of dried fish is a firm favourite!
17. Geothermal Baths
The Geothermal baths are a great place for a mid-afternoon dip. Head to the piping-hot, outdoor, baths and work up a sweat in the steam rooms.
After taking a dip, fill up at the baths restaurant where they cook a range of rye bread in the geothermal ground. It's one of the surrealist things to do in Iceland, that's for sure.
18. Krafla-Viti caldera and lake
Perched near Lake Myvatn, Krafla is a huge caldera that's around 10 km in diameter.
This whole landscape is not just a geeky site for geologists, it's a really breathtaking landscape that any traveller to northeast Iceland should see.
19. Reynisfjara Beach
Reynisfjara Beach is actually visible from Dyrhólaey that I mentioned earlier but is separated by a body of water.
This black sand beach is gorgeous to see and an iconic volcanic landscape that you must see when in Iceland.
20. Kirkjufellsfoss
It's one of the most accessible waterfalls to visit and really worth the drive.
Perched on the north-westerly jut of land, Kirkjufellsfoss is an iconic place to make a stop on your trip around Iceland.
Looking forward to try these awesome things in Iceland? Book your Iceland tour package at Pickyourtrail and unwrap the land of ice!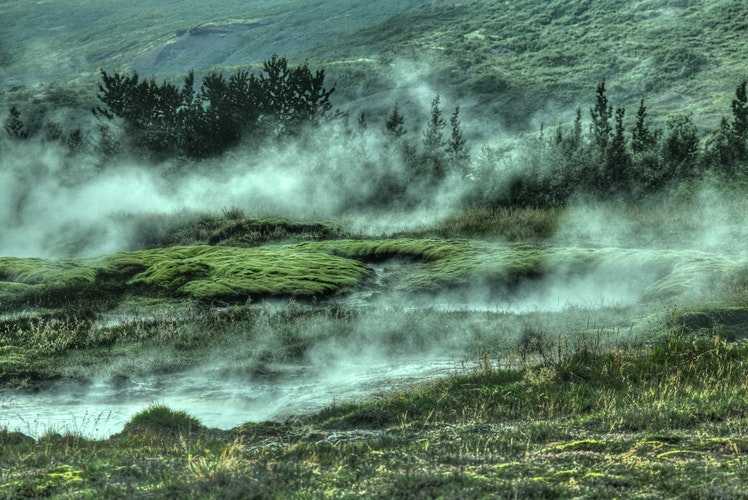 Awesome 6 Day Iceland Tour Package
Flights included
2.5 star accommodations
1 activities
Transfers excluded
₹ 1,84,996
Starting price/person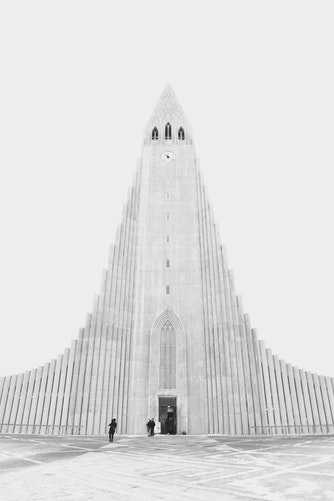 Complete One Week Iceland Itinerary with Northen Lights Tour
Flights excluded
3 star accommodations
2 activities
Transfers excluded
₹ 78,783
Starting price/person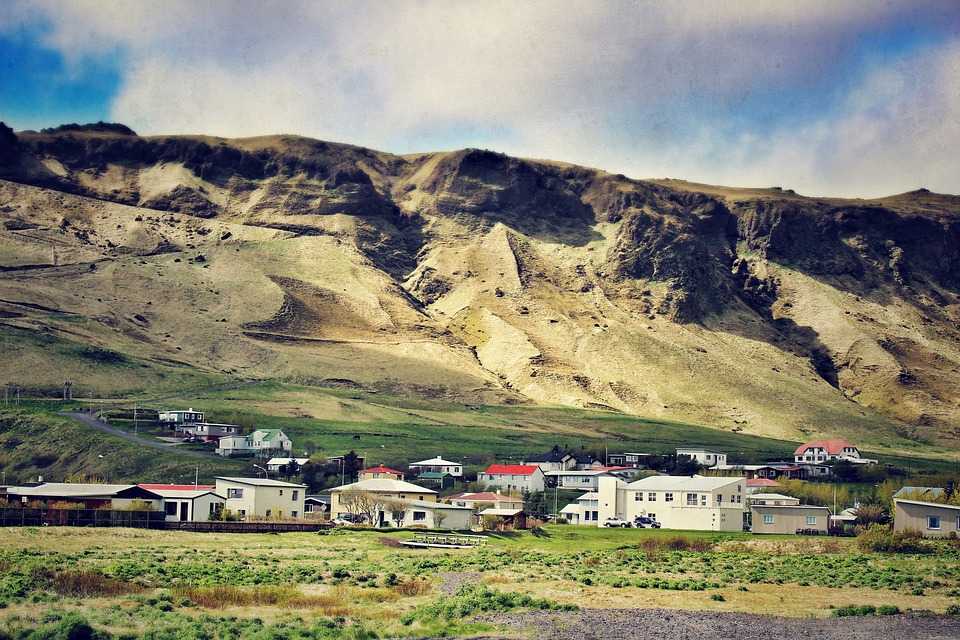 6 Day Stunning Iceland Tour Package
Flights excluded
3 star accommodations
4 activities
Transfers excluded
₹ 88,631
Starting price/person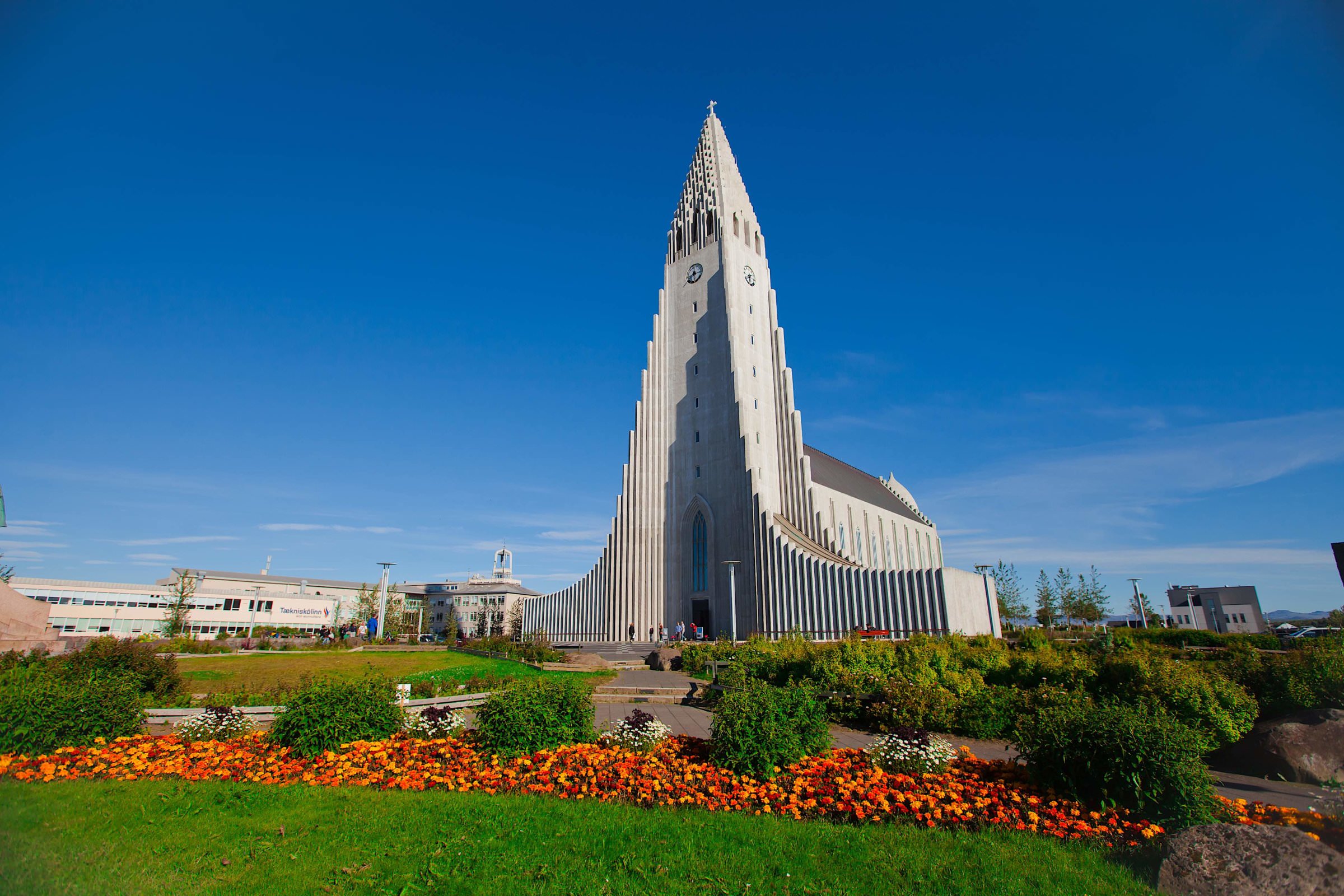 A 4 Nights Northern Lights Itinerary to Iceland
Flights excluded
3 star accommodations
6 activities
Transfers excluded
₹ 98,065
Starting price/person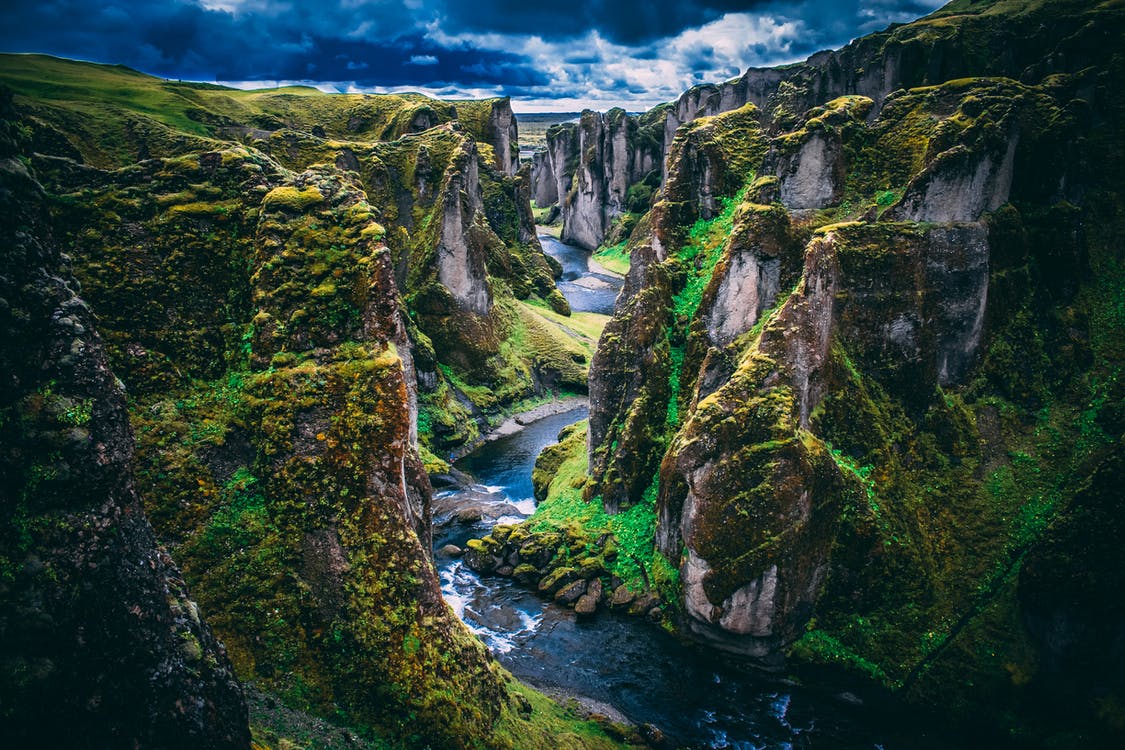 Dreamy 6 Nights Iceland Tour Packages
Flights included
2 star accommodations
5 activities
Transfers excluded
₹ 1,77,962
Starting price/person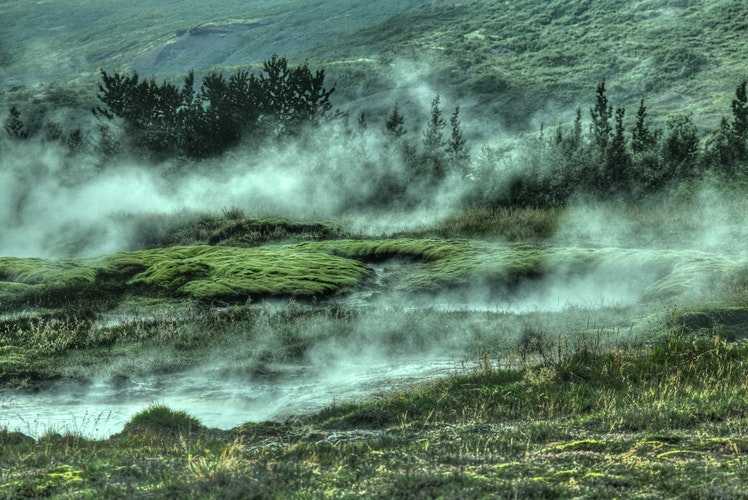 Exquisite 5 Nights Iceland Vacation Packages from India
Flights included
2 star accommodations
4 activities
Transfers excluded
₹ 1,47,580
Starting price/person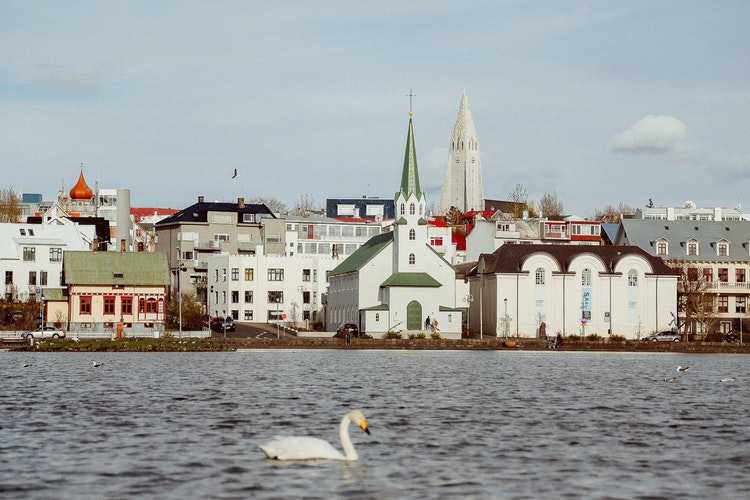 Jubilant 8 Nights Iceland Package Holidays
Flights included
2 star accommodations
3 activities
Transfers excluded
₹ 1,96,790
Starting price/person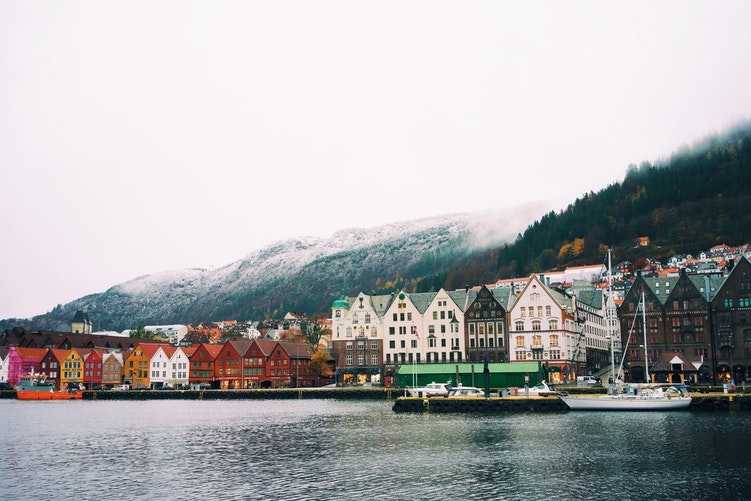 Lovely Iceland and Norway Vacation Packages
Flights included
2 star accommodations
5 activities
Private transfer
₹ 1,77,409
Starting price/person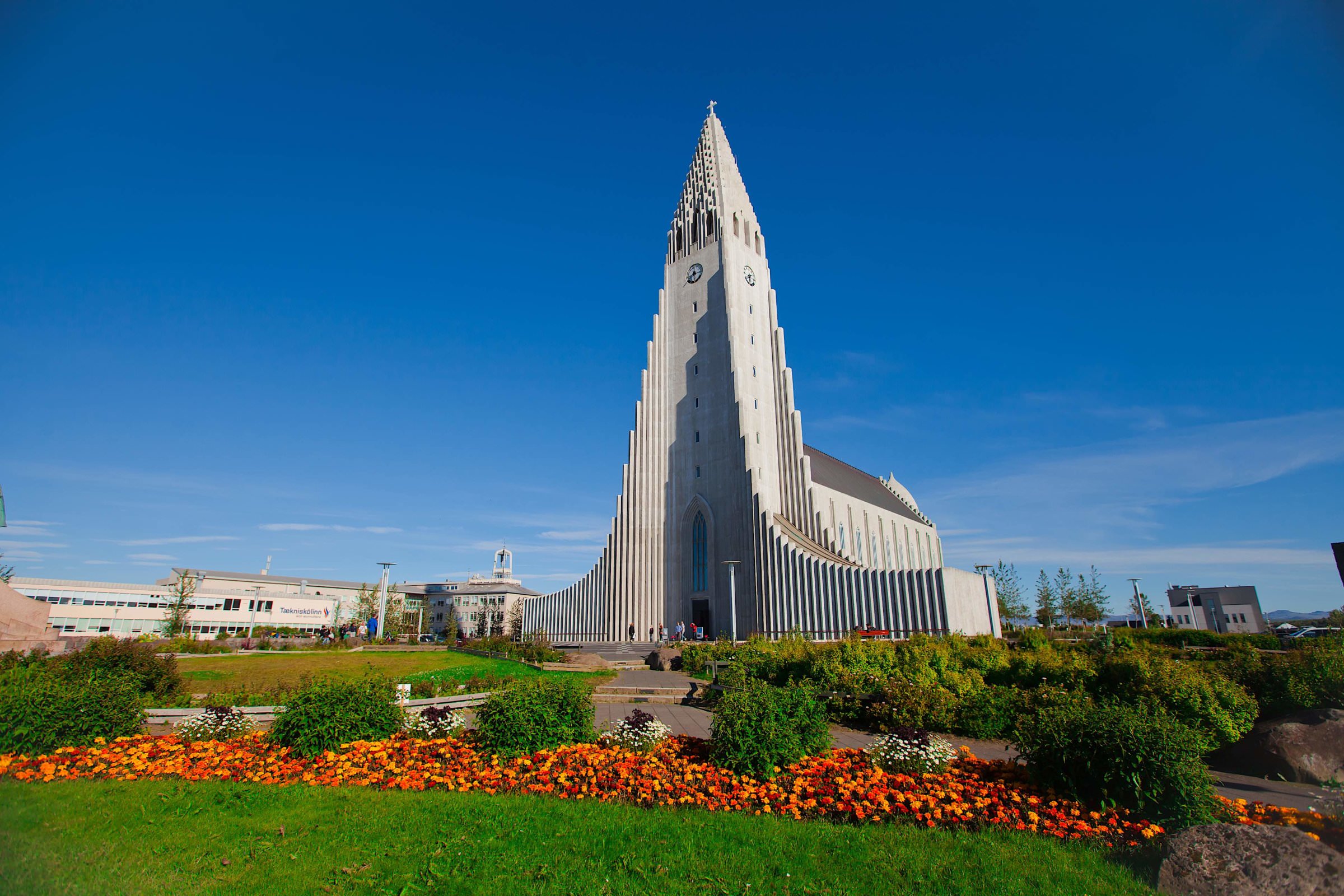 Fantabulous 4 Nights Iceland Holiday Package from India
Flights included
2 star accommodations
3 activities
Transfers excluded
₹ 1,58,799
Starting price/person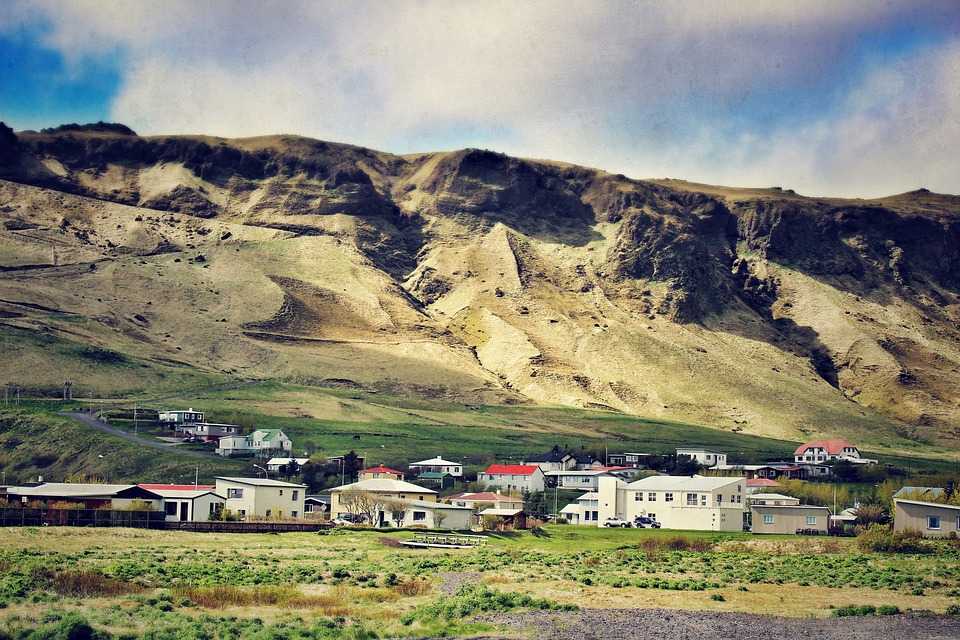 Stellar 5 Nights Iceland Tour Packages Including Airfare
Flights included
2 star accommodations
5 activities
Transfers excluded
₹ 1,51,507
Starting price/person