Airlie Beach is located in the Whitsunday region in Queensland. This beach is the gateway to the world-famous Whitsunday Islands and the Great Barrier reef in Australia. With palm-fringed beaches, perfect climate and amazing alfresco restaurants, Airlie beach is a perfect treat to its visitors. Looking for an Island Holiday in Australia? Yes, we present you the best option. This aquatic playground will satisfy your water sports cravings. Sleep on the reef, dive into the water and explore its beauty. Well, if you are looking for more reasons to visit Airlie Beach, keep reading.
Also Read: Ski Resorts in Australia – Winter Is Coming!
1. Wonderful Weather
Airlie Beach has a subtropical climate. In summer the temperatures can reach up to 32°C. It is both a wet season and Jellyfish season. In winter the temperature is perfect (23°C) and so, the best time to visit is between June and October.
2. Home to Whitehaven Beach
Whitehaven Beach on this island is one of the most famous and beautiful beaches in the world. It is accessible via boat and helicopter. This beach is a combination of crystal white sand and Coral Sea's azure water. So, when you are here, you can witness the beautiful combination of colours.
3. Go Island Hopping
Airlie Beach is a gateway to the 74 Whitsunday Islands. Only seven of these islands are developed, while the rest are just waiting to be explored. So, yes you can go Island Hopping and enjoy your vacation.
4. Explore Great Barrier Reef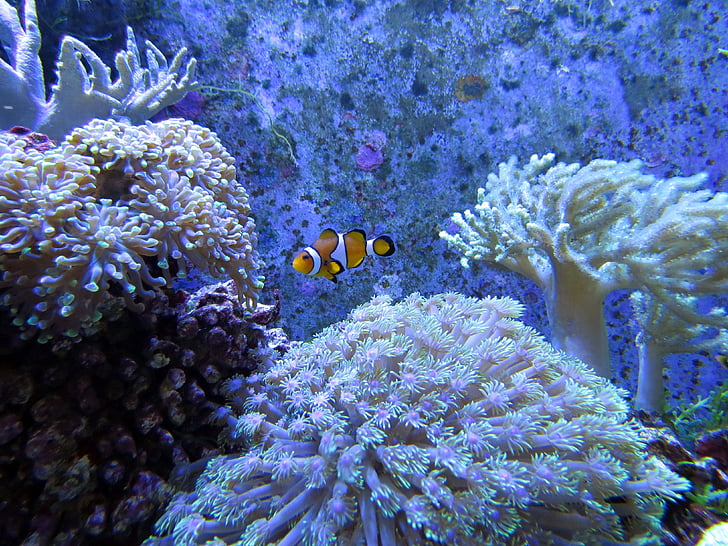 The main reason for people to visit Airlie Beach is the proximity to the Great Barrier Reef. There are several tour operators in this Beach who offer Great Barrier Reef experiences. You can either choose to stay overnight on a boat or do a certified dive, or snorkel in several different locations in the Great Barrier Reef. But do not miss the opportunity to see the beautiful creatures that call the Great Barrier Reef home.
5. The Total Tourist Town
Airlie Beach is a town that made only for tourism. The population of the Island is not more than 1000. However, you will not realise this when you see a large number of restaurants, bars, accommodation options and tour companies. This Island has plenty of things to do and is sure to keep you busy.
6. Fabulous Food and Drink Choices
Airlie Beach is one of the finest tourist spots with amazing food and beverages. Fish D'Vine & the Rum Bar is one of the best restaurants in Airlie Beach. When you are here, make sure to check out this restaurant. Also, visit the Seafood Indulgence and The Clipper Restaurant at the Coral Sea Resort.
7. Learn to Dive
Are you worried that you aren't a certified diver? Come to Airlie Beach and leave as a Padi-certified diver. Cool, Isn't it? PADI is the world's largest and most recognised dive organisation and training centre. So, yes, visit Airlie beach and get an opportunity to become certified!
Also Read: Top-Rated Hikes in Australia – Scale the best of the hiking regions
8. More than Just Beautiful Beaches
Airlie Beach has a lot to offer to its tourist. It is more than just beautiful beaches. This beach houses the Conway National Park, which is home to secluded beaches, mangroves, open forests and tropical rainforests. This National Park is famous for its walking trails.
9. An Adrenaline Junkie's Paradise
Yes, this beach is a paradise for those who love adrenaline-pumping activities. The various adventurous activities available here include helicopter rides to Great barrier Reef, Aerobatic mission in a Soviet Warbird, Skydive, jetboat Ride, etc.
10. Laid-back Queensland lifestyle
Enjoy walking down the streets in your comfy flip flops, holding the hands of your partner. If you want to relax and escape the hustle and bustle of city life, this beach is the best for you.
Also Read: Spring Destinations In Australia: Make The Most Of The Shoulder Season
Now that you know the reasons to visit the Airlie beach, What are you waiting for? If you are looking for a truly relaxing vacation in a laid-back beach town in Australia, head to Airlie Beach now! Check out the bestselling Australia packages on our Pickyourtrail website. Need more help? Drop us a WhatsApp message and we will get in touch with you.