Australia has amazing beaches, endless deserts, majestic mountains, rich vegetation, and more. While we are aware that you are eager to travel to this magnificent country and make your dream vacation a reality, undeniably you need to complete the Australian Tourist Visa process. Continue reading through for information that will help you comprehend the Australian Tourist Visa from India application procedure.
How to Apply for Australia Tourist Visa from India?
Applying for a tourist visa for Australia from India is a quick and efficient process. You won't need to travel to the embassy with a physical copy of your paperwork as the entire process can be completed online. On the Australian government website, you can download the Australia ETA application. Simply complete the form with the proper information, submit it, and pay the necessary visa fees. Depending on the accuracy of your information, you should receive the Australia ETA visa through email within two to three days.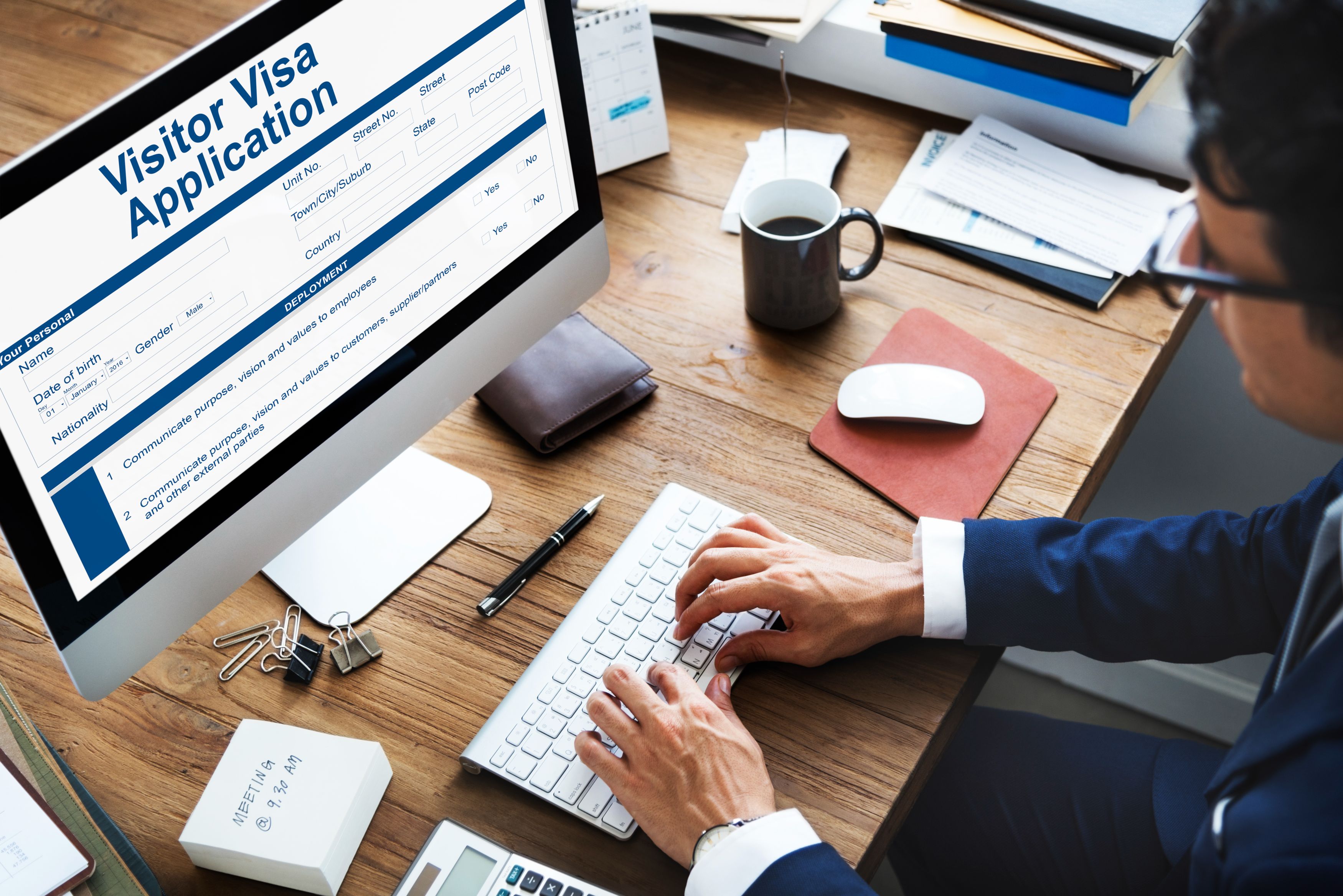 To ensure a smooth and swift application process, you must take care to ensure that you do not submit any errors or forged documents. Take care of few things to avoid the rejection of your visa.
Eligibility Criteria for Australian Tourist Visa
The following requirements must be fulfilled to qualify for an Australia tourist visa:
You must have sufficient funds
Make clear the objective of your trip

You must show that you intend to go back to your home country

You have to provide evidence of your good health
This visa does not permit academic pursuits
You must demonstrate your moral character
Must follow every law of the nation
You must provide evidence that you don't have any criminal history

You cannot apply for or accept any jobs
Australia Tourist Visa Processing Time
The processing period for an Australia tourist visa ranges from 48 hours to about 33 days. Nevertheless, it depends on variables like the busiest processing time, all required supporting documentation and more.
Documents required for Australia Tourist Visa
Check out the following Australia tourist visa requirement and crucial documentation needed for smooth visa processing
Original Passport valid for six months after the planned scheduled departure
Visa Application Form
2 passport size photographs: 35 × 45 mm
Cover letter
Pan Card or Aadhaar Card copy
Financial records
Payslips and proof of employment
Returns on income taxes
Reservations for hotels or other lodging for the entire expected stay
Flight reservation for a round-trip
If married, a marriage certificate
Australia Tourist Visa Fees
Visa fees for Australia vary depending on the type of visa you are planning to apply for. Due to the variety of visas available, it may be challenging to keep up on specific fees. Basically, it depends on the credit card you use. There may be additional fees for Australia tourist visa from India in addition to the main application fee.
Tourist Visitor – Applicants in Australia Visa Subclass: Rs.52,752 /-
Best Places to Visit in Australia
Australia has so many wonders to offer, here are the best places not be missed on Australia vacation.
Sydney
Sydney is home to the magnificent Sydney Harbor Bridge and the Sydney Opera House, as well as astounding food, breathtaking views, and a range of exciting activities. Whether you want to shop, unwind on the beaches, or do anything else that makes you happy, this place won't let you down. Visit and explore Macquarie Lighthouse, the renowned Queen Victoria Building, Taronga Zoo, and a variety of other sights. Try having a look at the Sydney Tour Packages.
Melbourne
In the city of Melbourne there is never a dull moment. It has a wide range of attractions for visitors to enjoy, including lush gardens, Yarra River cruises, galleries, cafés, and boutiques. This exciting place won't let you down and ensures that you and your loved ones have a ton of unforgettable experiences. I think Melbourne tour packages might be a great key for your Australian vacation.
Perth
Perth, capital of Western Australia, is well known for its laid-back vibe, outstanding cultural attractions, and wide range of things to do. In addition to being such an amazing place, it is also known for its biggest city parks in the world. Visit Perth to make priceless memories with your loved ones. Even though Perth stands as the most preferred city among the couples, still it is an underrated destination. Checkout our Australia Honeymoon Packages that has been crafted finely by our travel experts which might be a key for creating everlasting memories.
Brisbane
Brisbane, being one of the top tourist destinations. With a lot of great hotels, beaches, clubs, and mouthwatering food, makes tough to get bored here. People looking to engage in thrilling outdoor pursuits like bicycling, climbing, and trekking will enjoy this city. Undoubtedly, it is perfect for all kinds of travelers. Whether you prefer a leisurely or active getaway. Experience the best of this city with Brisbane Tour packages.
Australia Tourist Visa FAQs
1. How long does it take to process an Australian visa?
It can take as little as 48 hours or as long as 33 days to process the visa application.
2. Do Indians require a tourist visa to visit Australia?
Indian nationals do require a visa to visit Australia, and it is generally advisable to submit your visa application well in advance of the day you plan to go.
3. Does Australia offer visas on arrival to Indian nationals?
No, Australian law does not permit Indian nationals to get visas upon arrival.
4. What is the cost of a tourist visa for Australia?
Tourist visa for Australia cost about Rs.52,752 /-
Now you have everything in order to travel to Australia ASAP!. Create the most memorable moments of your life by exploring this magnificent location. Get the best deals on Australia tour packages at Pickyourtrail. Even better, you can customize your itinerary for Australia to meet your exact needs. Book right away and don't delay!