Hostels are the most cost-effective option for anyone travelling to Amsterdam on a budget. They're not only less expensive than hotels, but the social environment makes it much simpler to meet new people when travelling. Whether you're on a tight budget or have a bit more to spend, there are plenty of hostels to pick from in the Dutch capital.
Whether you're searching for a party hostel in the heart of the city or a peaceful hostel away from the party scene, we've got you covered with our top hostel picks in Amsterdam. We go through why these hostels are so wonderful in this article.
Quick Navigation
Best Hostels in Amsterdam For Partying
1. Clink Noord
This old laboratory from the 1920s has been transformed into a trendy, clean environment for travellers in North Amsterdam. It's a fantastic, sociable, and entertaining setting. The library, workplace, and atrium are all wonderful. There's also a café and a bar on-site. The mattresses are very new, and the pillows are quite comfortable. Each bunk bed features a lamp and a USB port for charging your phone.
Stay here to get a feel for what Amsterdam is like outside of the city core. It is, without a doubt, one of the greatest in Amsterdam! Fun fact: If you're a musician, you can play for a free one-night stay at the ZincBAR.
Highlights:
Cafe and bar
Dedicated games room
Book exchange
2. Hans Brinker Hostel Amsterdam
Hans Brinker has been in business for over 50 years, and it hasn't altered much since I first came here. It's only five minutes from the Museumplein and close to all of Amsterdam's greatest nightlife. On-site, there's a cool subterranean bar and an inexpensive restaurant. The accommodations are simple, but there is a complimentary breakfast. It's one of the city's oldest and most popular hostels. It's a bit of a landmark.
Highlights:
Cafe, bar & restaurant
Nightclub
Complimentary breakfast
Common room
3. St. Christopher's at The Winston
One of the nicest hostels in Amsterdam is this historic converted hotel near the Red Light District. It features a beer garden and a smoking area, as well as discounts on food and drink in the bar downstairs, which is popular with locals for its inexpensive happy hour. The halls are decorated with interesting artwork, and the mattresses are comfortable. This is an excellent location for meeting other travellers.
Highlights:
Food and drinks are cheap
Happening and a lively place
Perfect place to meet new people
Best Pocket Friendly Hostels in Amsterdam
It's no surprise that Amsterdam, as a popular backpacking destination, can be expensive. Don't worry, we've identified several budget hostels that don't skimp on service.
1. Via Amsterdam
Via is a great spot to stay on the cheap because it's only 10 minutes from Amsterdam's centre. It's a community hostel designed specifically for digital nomads and freelancing travellers. With hammocks, work zones, a steam room, and a bar/restaurant for when you need a break, the hostel boldly balances work and pleasure. Grab a bike and head out when you're ready to go exploring!
Highlights:
Restaurant and Bars
Steam Rooms
2. Meininger Amsterdam Hostels
This European hostel business has two sites in Amsterdam. These hostels are quite large and are not suitable for partying. They're laid-back hostels for families, couples, groups, and anybody seeking to get away from the party scene. The mattresses are comfortable, and there are enough of outlets for charging your devices. Both hostels are clean, big, and pleasant, with a nice breakfast to boot. Go for it if you are looking for a pleasant hostel stay.
Highlights:
Calm and laid-back ambiance
Collection of outlets near by
Bar on site
Best Hostels in Amsterdam for Couples
1. Ecomama
What could be more romantic than protecting the environment? Ecomama is a Green friendly hostel that welcomes its visitors to meet, share, and dream in the centre of the city. It is an advocate of responsible travel, reducing one's carbon footprint, and living consciously – (serious stuff, you know!).
If you didn't know, Ecomama's common areas are quite wonderful, with a fairylight studded teepee tent that changes into a warm, alternative movie theatre a few evenings a week. For a refined stay, the private rooms combine modern and rustic charm. Everything in this hostel is constructed of recycled materials, including the water conservation system, green roof, and natural stone heating system. The front desk also contributes €1 to charity for each night you stay.
Higlights:
Bicycle hire
Book exchange
Dedicated games room
2. Stayokay Amsterdam Vondelpark
This hostel is a member of the YHA network and is quite normal for them. It has a sterile feel about it. The rooms are clean and contemporary, and the beds are quite comfortable. This hostel, like Meininger, is excellent for couples, groups, families, and non-partying visitors. There is a decent continental breakfast available, as well as bike rentals. There's also no partying and it's peaceful. YHA members can avail special discounts while checking-in.
Highlights:
Calm and laid-back ambiance
Special discounts for YHA members
Couples and family friendly
3. Cocomama
Everything about this boutique hostel wonderfully embodies Amsterdam's laid-back appeal, from the cute resident cat to the expansive rear garden. Cocomama is a charming hideaway in the centre of Amsterdam, combining the design and grandeur of a boutique hotel with the communal feel and cost of a hostel.
From private double rooms to contemporary AF 6 bed dormitories, it has everything. Cocoamama welcomes all types of travellers! Consider the word "luxury." Consider the word "flavour." Consider a hostel!
Highlights:
Terrace Access
Bicycle hiring
Books exchange
Best Hostels in Amsterdam for Solo Travellers
1. The Flying Pig Downtown
The Flying Pig Downtown is a favourite hangout place for travellers who want to relax and smoke. The bar area here gets rather crowded at night. Although it is not the cheapest hostel in the city, the showers are excellent, and the pillows and beds are quite comfortable. There are also charging stations beside each bed. Because of its illustrious reputation, it is nearly always packed, making it simple to make new acquaintances. If you want more space and a bigger bar, stay in the downtown area.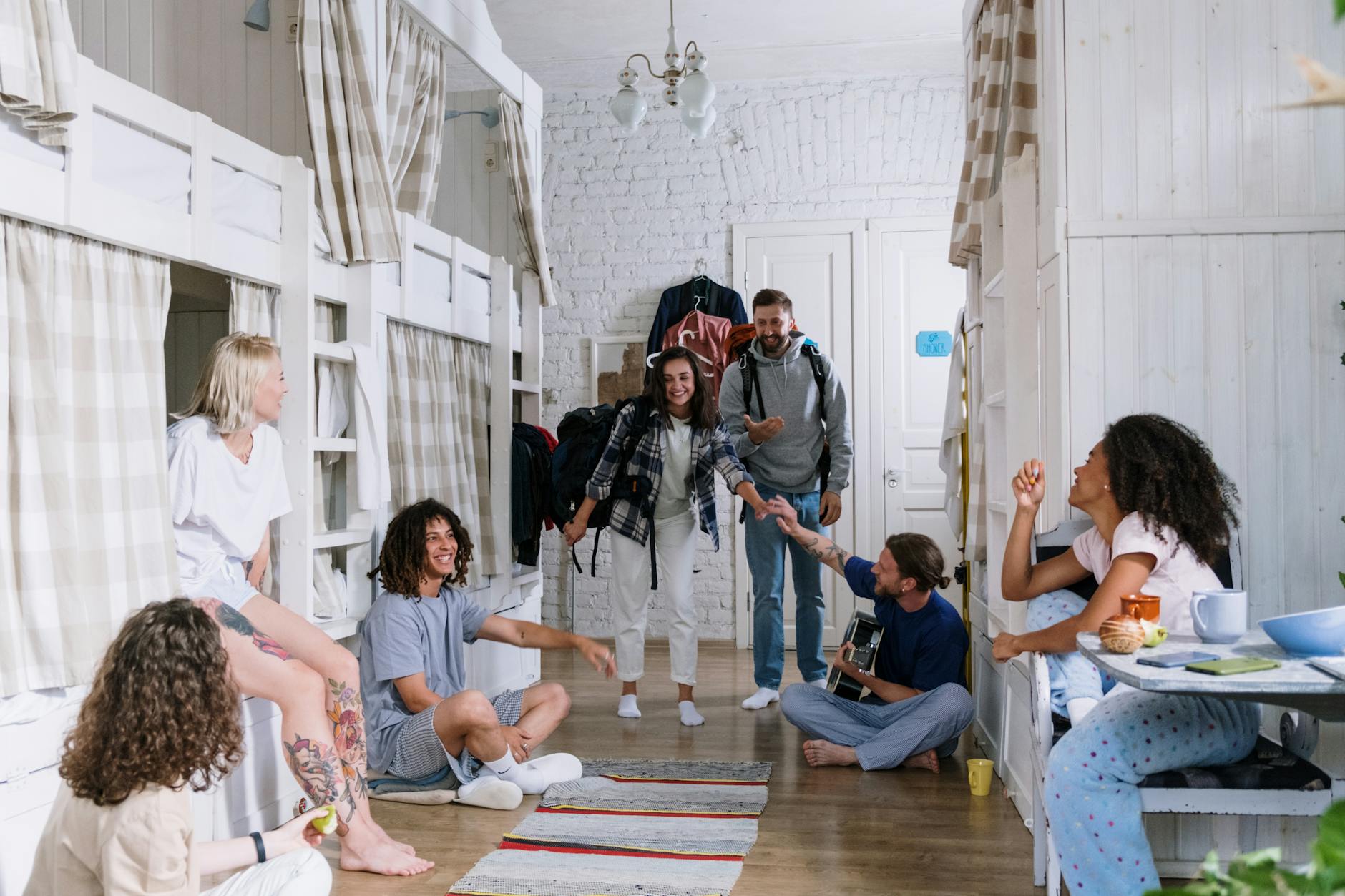 Highlights:
Fun and a social atmosphere
Bar on site
Terrace access
2. The Bulldog
The Bulldog No.90 was Amsterdam's first coffee shop, opened in 1970 and named after the owner's four-legged companion, Joris. This, along with the hostel's bar and patio overlooking the cathedral, makes meeting other travellers an absolute must. First-timers and lone adventurers will appreciate the top-notch security, and the accommodations are large and spotless.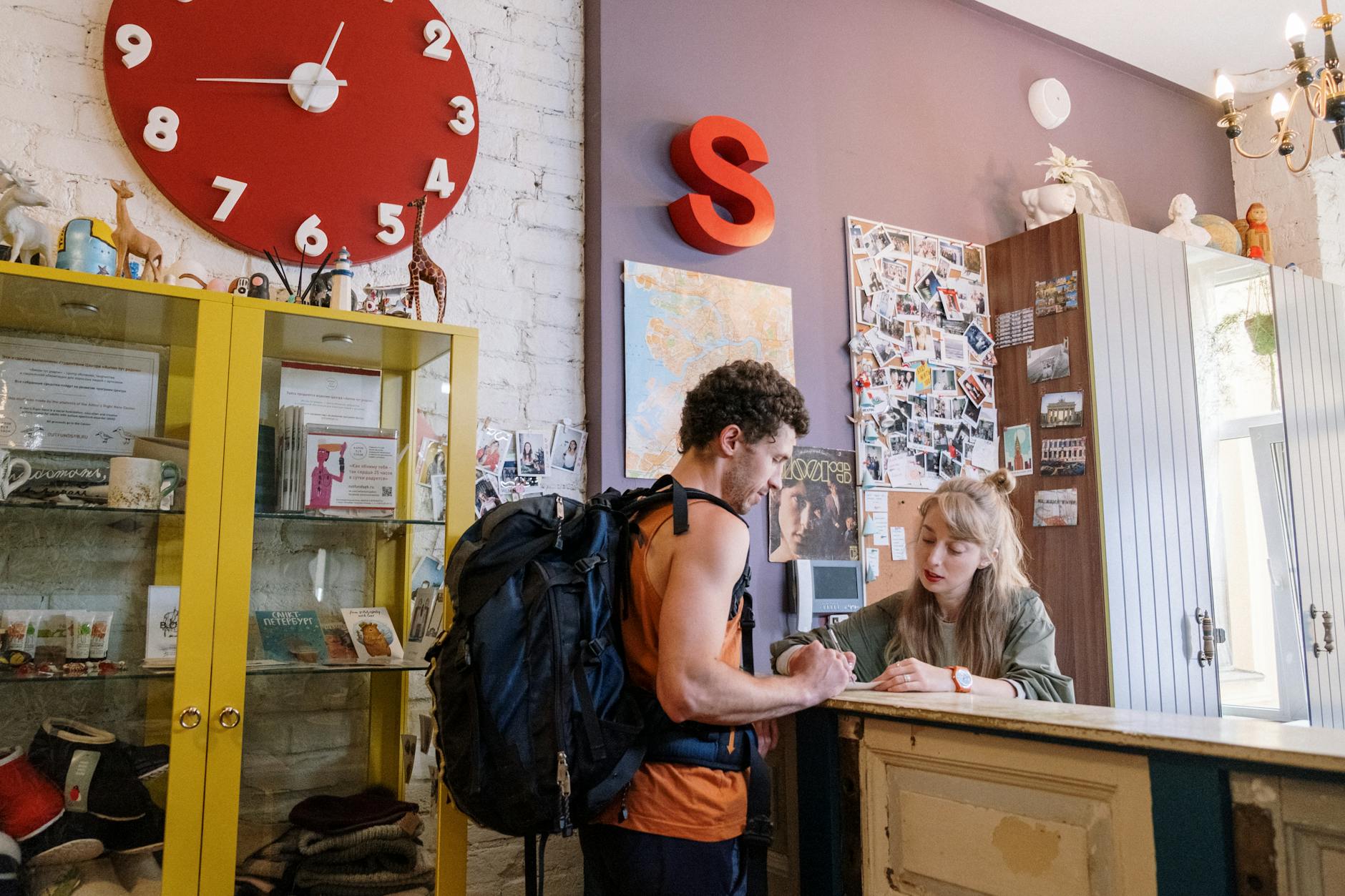 Highlights:
Complimentary breakfast
Terrace access
Cafe, bar and restaurant on site
Are you looking forward to your next trip to Amsterdam? Start planning your vacation with Pickyourtrail where you'll find fantastic Amsterdam packages. Our travel experts will get in touch with you to make it a memorable vacation.
Happy travelling!!
Note: The images that are being published here are the author's choice, and the organisation takes no responsibility for their usability.