For every first-time tourist, Greece will prove that there is more to its fame than being a destination with beautifully stacked whitewashed buildings decorated by fuchsia bougainvillaeas, stunning boulevards, picturesque coasts, glamorous sunsets and gastronomic heritage. Athens in Greece has encountered so many changes over the years. This has ultimately given rise to some of the most distinctive and renowned hotels that offer you more than just a place to experience a comfortable vacation. Yes! Because most of these stays will add more glory to the previously mentioned popularities. To let you get the utmost Greek vibes, here are the "10 Best Hotels In Athens Greece".
10 Best Hotels In Athens, Greece
Famous hotels in Athens not only show off their modernity, but they also equally showcase Greece's authenticity through hospitality and gastronomy. Moreover, stand on your hotel balcony or push aside your window screens, as a majority of these hotels will surprise you by offering spectacular views of either the historic neighbourhood and the Acropolis or a magical sunset that paints Athens with pink, yellow and red. No more waiting skim through the list of the best hotels in Athens in Greece.
Hotel Grande Bretagne
George Lycabettus Hotel
Ergon House
AthensWas
Four Seasons Astir Palace
The Modernist Athens
Alice Inn
City Circus
The Foundry Suites
The Margi
Also Read: Indian Restaurants In Athens Greece
1. Hotel Grande Bretagne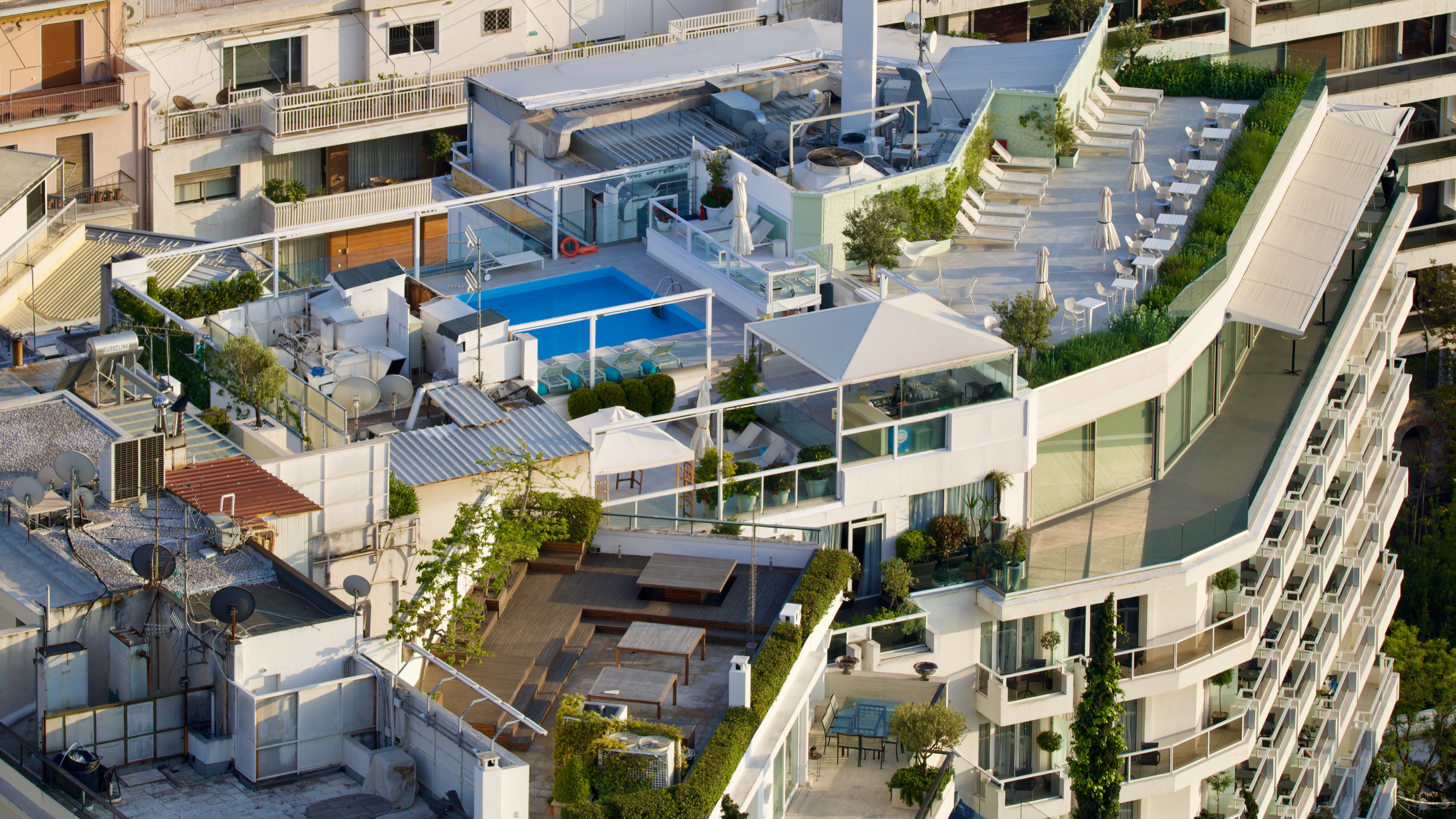 Hotel Grande Bretagne is probably the most luxurious and attractive in entire Athens. You can't stop yourself from stealing a glance at it when you pass by it. Its mere presence alleviates the beauty of the Syntagma Square and the House of Parliament. Being in the most connective spot of Athens, staying in this hotel makes your vacation in Athens much simpler as almost all the attractions are within walkable distance. For starters, this entire hotel is itself a neoclassical grande dame historical building.
If you decide to stay in this hotel during your entire vacation, it can either allure you by the beauty of the Acropolis, Parthenon, or sky gaze every morning and night right from your room's window while sipping some aromatic tea. This hotel also has three unique restaurants that let you savour everything from traditional Greek cuisine to continental food. Or, if you had a long day roaming around the city, head to a spa and beauty salon and pamper yourself.
Hotel Type: Premium Luxury Chain Hotel
Address: Vasileos Georgiou 1, Syntagma Square
Also Read: Best Walking Tours In Athens Greece
2. George Lycabettus Hotel
While Athens has too many options to choose from if you are searching for 5-star hotels, the George Lycabettus Hotel will give you so many reasons to choose it over others. You will get stunning views and can also marvel at its jaw-dropping interior, fancy rooftop pools and a private cinema theatre. When it comes to gastronomical service, you can try chef Vasilis Milios's Mediterranean food with a modern twist at La Suite Lounge. The hospitality will be on point that you won't feel like leaving the hotel. Being in the cosy neighbourhood of the Kolonaki area, you can easily find some pleasant restaurants and classy bars.
The George Lycabettus Hotel is noteworthy for its rooms. You could get to chose rooms with a mixture of neoclassical and contemporary style or rooms with environmental friendly aesthetics if you are a responsible traveller. You can also spend your leisure day swimming in its Vertigo Pool Club or loosen up your muscles at Aegeo Spa. This hotel with 154-room is most preferred for being close to the cable car that can take you to Lycabettus Hill when you want to feel the embrace of nature.
Hotel Type: Premium Luxury Hotel
Address: 2 Kleomenous, Athens
Also Read: Best Attractions In Athens
3. Ergon House
If you are a responsible or culinary traveller, Ergon House would be the right hotel to make your stay as it gives you more belongingness than anywhere else in Athens. To be clear, it is more than just a hotel. When you are in Ergon House, it is more like you staying in a paradise of culinary ecstasy. This hotel emits its breathtaking beauty full of light decorations. Staying in Ergon House has become a trend among the visitors not only for offering a hospitable stay but also for constantly promoting the culinary culture of Greece by combining innovation and organic production.
It has 38-rooms backed up with culinary-themed stunning four-storey vertical orchards with a dining room, bakery, roastery, and more. During your stay, you can partake in a cookery workshop, make new friends in the communal kitchen or drink all night in the rooftop bar. You can also access the fully equipped gym not to give up on your routine. This is one of the best hotels in Athens, Greece.
Hotel Type: Mid-Range Speciality Hotel
Address: Mitropoleos 23, Syntagma
4. AthensWas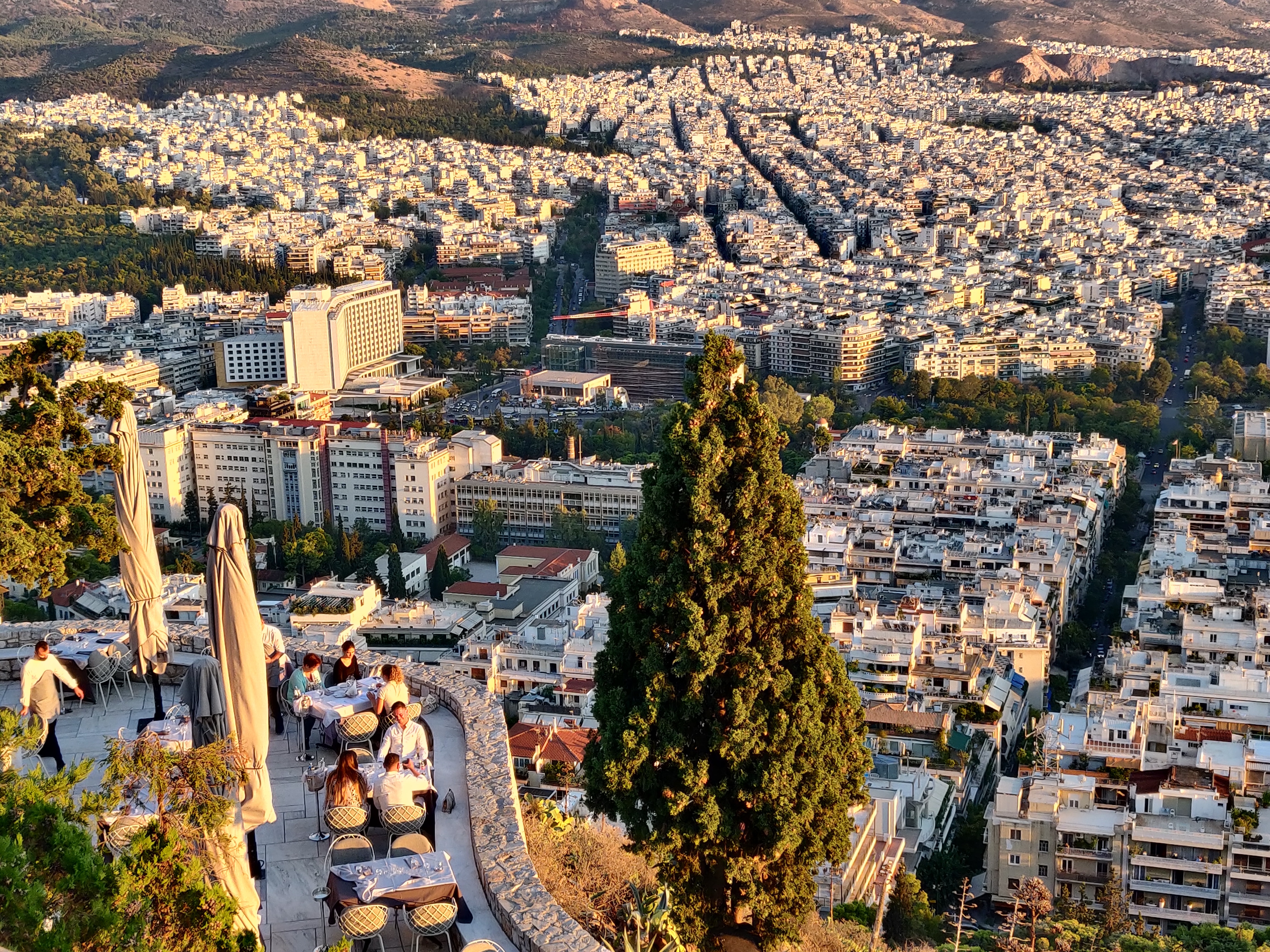 Being in a perfect location in Dionysiou Areopagitou Street, AthensWas allures tourists without effort. In the entire Athens, you can't find a picturesque neighbourhood like this as you have all the highlight attractions from Acropolis, Temple of Olympian Zeus to Acropolis Museum and Syntagma Square of Athens surrounding this hotel. Staying it this luxurious 5-star hotel allows you to delve into its amalgamation of calm and contemporary vibe that contrast to its placement surrounding the historical marvel.
AthensWas has exquisite rooms with flared up interiors and jazzed up vibes. It has wood-panelled rooms, Corbusier armchairs and elegant bedding to cuddle up. It also has a rooftop restaurant to taste Greek flavours through the baked lamb, seabed salad and seabass platter. On the whole, your experience in AthenWas will be worth boasting about for years.
Hotel Type: Luxury Hotel
Address: Dionysiou Areopagitou 5, Acropolis
Also Read: Skydiving In Athens
5. Four Seasons Astir Palace
Four Seasons Astir Palace will offer you a tranquil view of the Athens Riviera straight out of your window. This hotel, since the 1960s, brought all the fame to the river which was once infamous. Four Seasons Astir Palace is a favourite of millennial and Gen Z tourists for its minimalistic yet glossy interior with a seaside view. It has a contemporary layout that makes it stand out in this city of history with premium bedrooms with hybrid and artistic furniture and decors.
Its high-end restaurants, bars with premium cocktails and champagne, and serene waterfront spa are the limelight to its subtle beauty. You can further upgrade your stay by surfing and water skiing in the bay, yachting or watching the golden sunset over the isles.
Hotel Type: Premium Luxury Hotel
Address: Apollonos 40, Vouliagmeni
Also Read: Top Romantic Spots In Athens
6. The Modernist Athens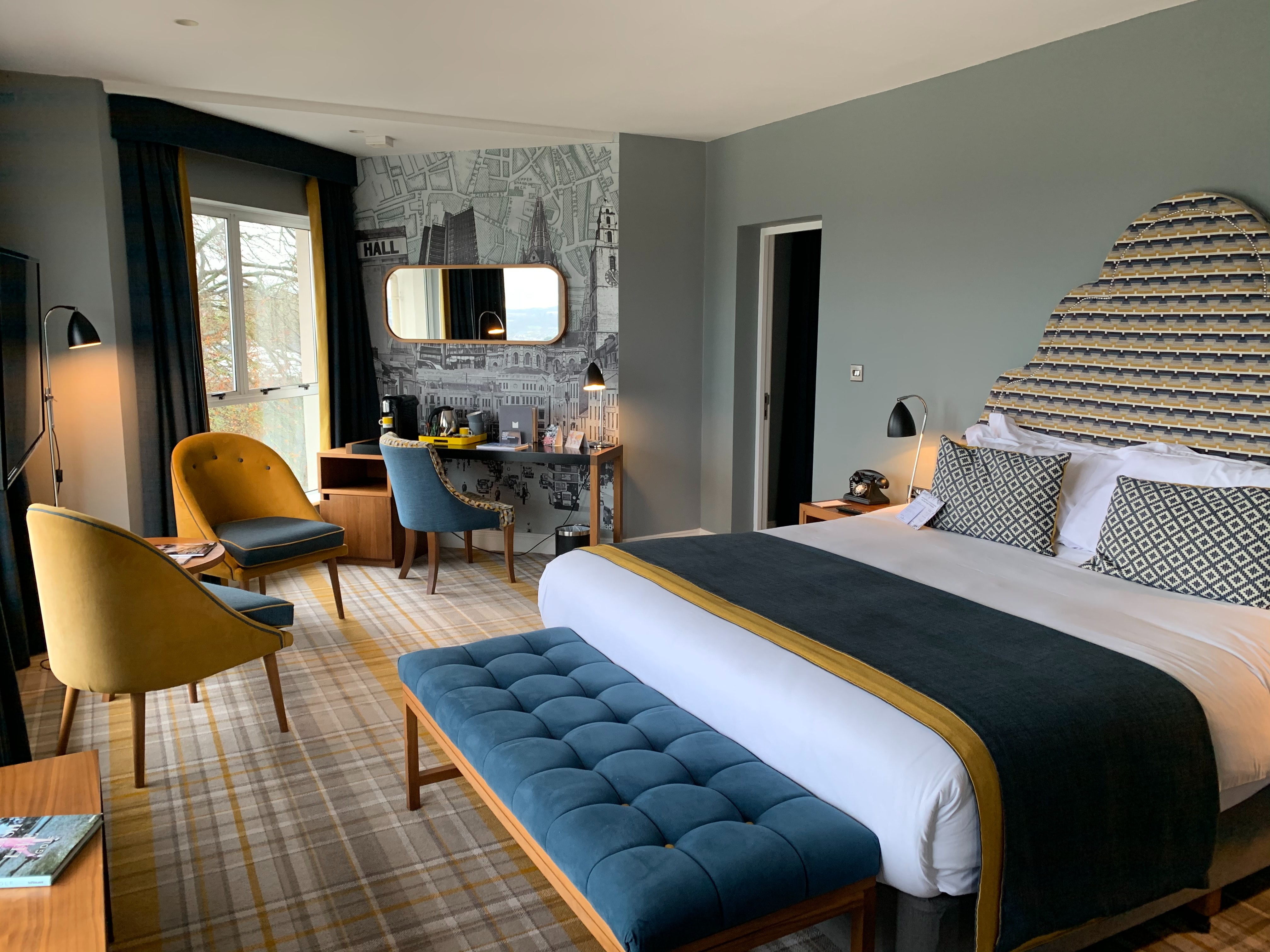 The Modernist Athens hotel does all the justice to its name but adds a little more glory by the view of the ancient city it offers. This newly popped up 4-star boutique hotel in Kolonaki is an ensemble of elegance and innovation. It has a crisp and clean interior with a palette of black and grey with a wooded floor that adds a pleasing atmosphere to stay.
It has sleekish balconies with plants and a rooftop to exclaim the fascinating presence of the old town. You will be offered so many amenities from speakers, Wifi, minibar, espresso machine, and tea making kit that makes you feel at home from the moment you check-in. This also makes it one of the best hotels in Athens, Greece.
Hotel Type: Family-Friendly Midrange Hotel
Address: Gennadiou Street, Athens, Greece
7. Alice Inn
If budget hotels are your preference, Alice Inn is the best B&B stay in the entire Athens. As you walk through the labyrinth of Palka's friendly neighbourhood with the shaded squares, you could encounter a neoclassical mansion with vintage style architecture painted in soft yellow. While it looks simple on the outside, its five studios and Harry Belafonte suite surprise you with elegance and comfort that lets you cosy while watching the Acropolis view. With its lively living room, versatile kitchen and free bike access, it's best to call it home than a hotel.
Hotel Type: Bed and Breakfast, Budget Hotel
Address: 9 Tsatsou Konstantinou, Athens, Greece
8. City Circus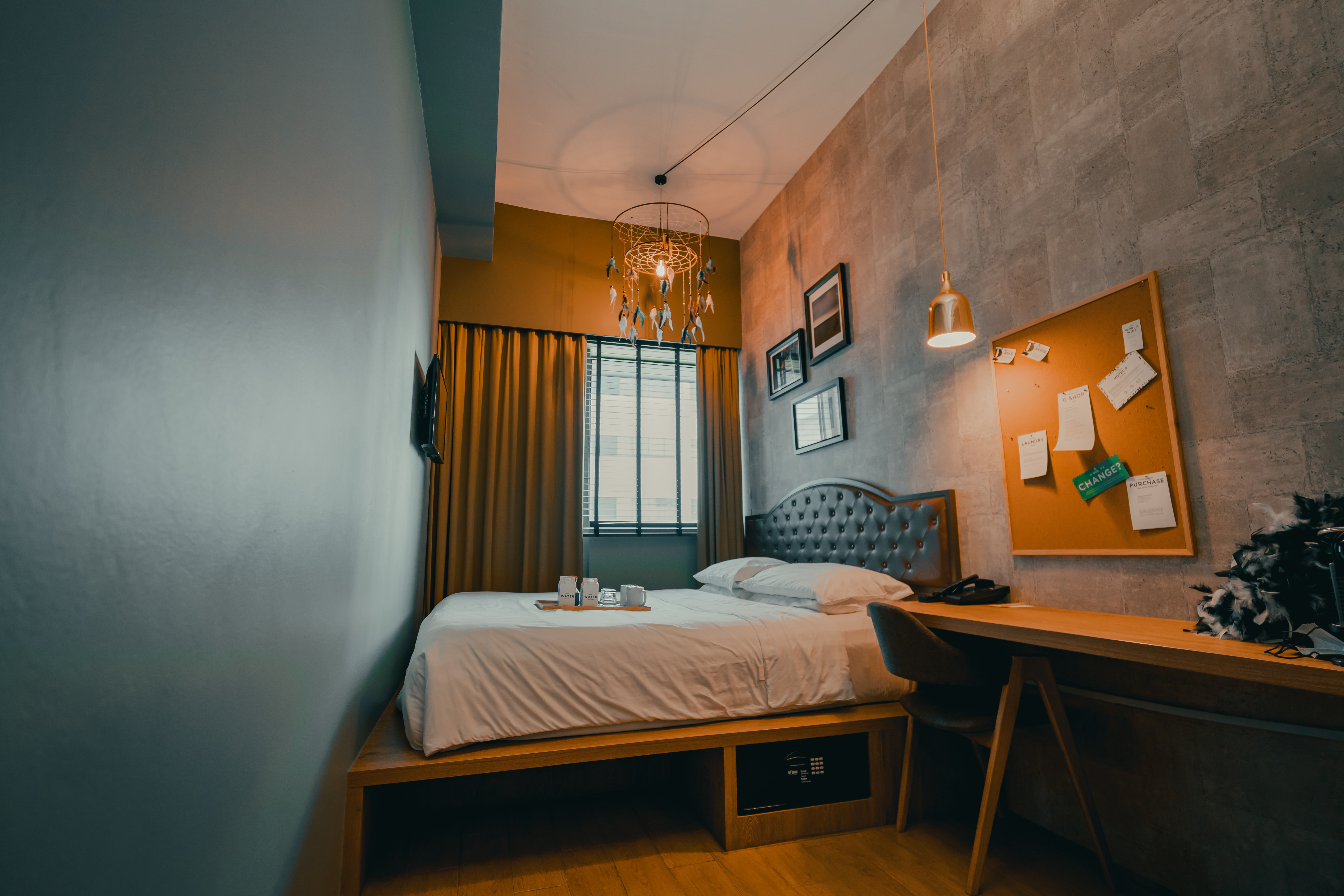 For adventure travellers looking out for a free-spirited place to stay in Athens, the City Circus is the right spot. As this locality was once a theatre district, you could see the artistic vibe all around by the boho cafes, walls with graffiti and edgy street arts in Psyrri and traditional Kafeneio coffee shop. This funky hostel is the most happening local, which has a motto of its own – "Run away and join the circus".
It offers a unique vintage interior with artistic zebra-striped wallpaper. Plus, a comfortable stay with rooms ranging from eight-bed dormitories, studio loft, classic twin room, superior quadruple room, and more.
Watching the people from the wrought-ironed balconies and sleeping under the frescoed ceilings is pure bliss.
Hotel Type: Hostel, Budget
Address: 16 Sarri Psirri, Athens
Also Read: Offbeat Things To Do In Athens
9. The Foundry Suites
The Foundry Suites, an eco-conscious hotel that not only has an intriguing beauty inside out but also has an admiring history. This hotel building was once a foundry, printing house and cultural centre before it transformed into this attractive hotel with a spectacular facade decorating the front with a vertical garden. The hotel showcases some intrinsic industrial and antique details through wallpapers, foliages, frames and windows. It has rooms with cosy coco-mat bedding, bean bag floor cushion and elegant vintage-style pieces of furniture. Moreover, this boutique hotel with 12 apartments is close to the renowned Monastiraki Flea Market.
Their hospitality will be etched in your heart forever by the friendliness, services and the breakfast basket delivered to your room during your entire stay. And the rooftop garden where you can enjoy the view of the Parthenon and sunset while sipping the finest Greek wines is pure joy and a must-needed experience for anyone who is burnout.
Hotel Type: Boutique Hotel
Address: Sarri 40, Psyrri
Also Read: Top Stores In Athens
10. The Margi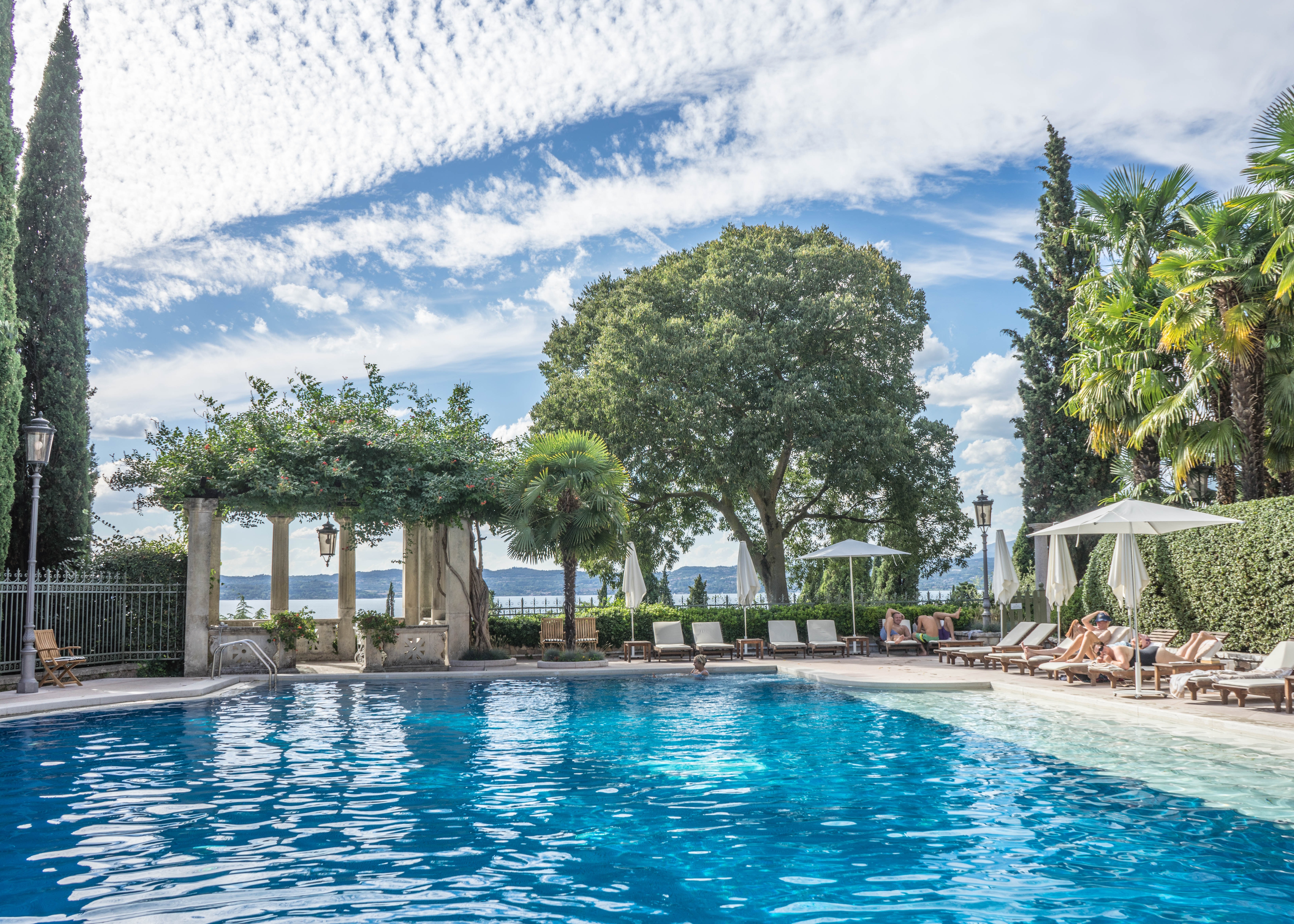 Since 1960, the Margi hotel has become the most desired place for luxury travellers. It offers a comfortable stay close to the sandy bay of Vouliagmeni. With a Malabar pool bar, a refined restaurant that serves greek delicacies from organic produce, an Asian inspired spa to uplevel your vacation on a wellness retreat, Margi hotel is beyond comprehension for first-time visitors. It has sensational wood-panelled rooms with a modern pool surrounded by pines which make this a secluded paradise to spend summer.
Hotel Type: Family-run Luxury Hotel
Address: Litous 11, Vouliagmeni
While Santorini and Mykonos overflow with attractions, Athens surprise visitors with its top-class hotels that carter to the need of tourists in a unique way by providing unrestricted comfort and hospitality. So, for your upcoming vacation, book your stay at any of these ten best hotels in Athens in Greece. Begin your holiday planning process by finding ideal Greece tour packages from India on the Pickyourtrail website. Or, sit along with your family and customise a Greece itinerary.