Thailand also known as the Land of Smiles is a hotspot for Honeymooners and families. With an increase in the number of tourists, Chiang Rai, a city located in Northern Thailand became one of the must-visit cities in Thailand because the city is eco-rich, and the luxurious resorts leave the tourists in complete awe because of the spectacular view of nature and mountains from the resort. Most of the resorts in Chiang Rai offer similar amenities that include an outdoor pool, a spa, a gym and a multi-cuisine restaurant. So to make things simpler for you here are the top 10 best resorts in Chiang Rai that will offer you the best vacation of your lifetime.
Also Read: 8 Most Romantic Resorts in Thailand
10 Best Resorts in Chiang Rai
Well, We at Pickyourtrail have shortlisted the top 10 resorts for you guys so have a read and explore which resort suits you the best.
Katiliya Mountain Resort & Spa
Four Seasons Tented Camp Golden Triangle Resort
Phowadol Resort & Spa
Teak Garden Resort
A-Star Phulare Valley Resort
Anantara Golden Triangle Elephant Camp & Resort
The Legend Chiang Rai
Phu Chaisai Mountain Resort
Chiang Rai Lake Hill Resort
The Imperial River House Resort
1. Katiliya Mountain Resort & Spa
Katiliya's majestic villas and suites overlook a captivating panorama of lush green valleys, mountain lakes, and infinite forest-covered hills. So each villa offers the guests privacy and serenity with some units close to our pool and lobby area for convenience and some along our beautiful hillside and surrounded by extensive landscaping. Katiliya Park – A beautiful addition to our stunning resort; a spectacular Nature Park designed to bring you even closer to Nature making this one of the favourite resorts for tourists.
Amenities:
Laundry Service
Room Service
Spa
2 swimming pools
Airport Shuttle
Bar
Also Read: Chiang Mai Night Safari: A Guide To Thailand's Animal Paradise
2. Four Seasons Tented Camp Golden Triangle Resort
One of the most opulent resorts in Thailand. The resort design is on a whole different level where the doors are of elephant tusky style and an old fashioned lobby with rustic wood furniture decorating it. The tents are all uniquely decorated and each of them is connected deeply to Thai culture. And also the guest would get to experience camping where they get to set up the tent and cook their meal and also they can pick the ingredients for their meal from the garden. This resort is well known for its unique experience.
Amenities:
An open-air restaurant
Guided tours
Elephant trekking
Outdoor pool with river views
Spa
Hot tubs.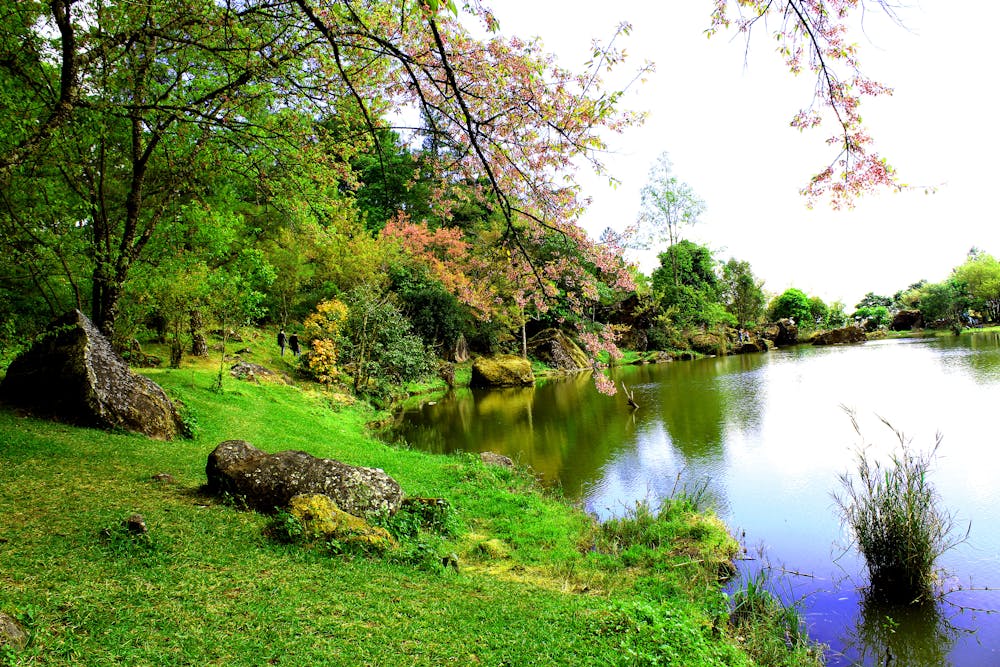 Also Read: 10 Best Things To Do In Chiang Mai Thailand in 2021
3. Phowadol Resort & Spa
The Resort is the best destination for those who are looking for peace. This entire resort is covered by a Bodhi tree which provides peace and relaxation to the guests and is located among the green woods and a calm environment. This resort is not only for tourists but also for businessmen, The banquet rooms are designed to hold conferences and seminars. And an evening walk in the verdant Garden lets your worries fade away.
Amenities:
Outdoor pool
Restaurant
Hot tub
Spa
Fitness centre
4. Teak Garden Resort
This resort is known as the biggest resort in Chiang Rai city with over 70 comfortable rooms, it is not only the biggest resort but also the most stylish and elegant resort. This resort is located only few mins away from the city centre. The rooms in this resort are a fusion of the latest facilities and old-school charm hence this resort is one of the must-visit resorts in Chiang Rai.
Amenities:
Outdoor pool
Business centre
Room service
Restaurant
Spa
Bar
Also Read: 10 Best Restaurants In Chiang Mai
5. A-Star Phulare Valley Resort
This is a luxury 5-star resort in Chiang Rai city. This resort consists of a wide variety of room configurations ranging from premier chalets and pool villas to mountain view manors. The rooms are designed with modern facilities. The infinity pool gives a stunning view of the lush green trees and mountains. The resort's spa treatment will make your tensions fade away making this a wonderful destination for relaxation with nature.
Amenities:
Terraces with private pool
Room service
Restaurant
Bar
Outdoor infinity pool
6. Anantara Golden Triangle Elephant Camp & Resort
This resort offers a unique experience to its guests. This resort is located amidst forests and beautiful gardens. The resort offers one-of-a-kind activities to its guests such as meeting with majestic wild Asian elephants and country tours to explore the heritage of Northern Thailand. This resort is a fusion of nature and contemporary luxurious living
Amenities:
Thai and Italian restaurants with terraces
Outdoor infinity pool
Spa and fitness centre
Also Read: 8 Best Places To Visit In Chiang Rai
7. The Legend Chiang Rai
This resort is the most luxurious accommodation in Chiang Rai is located on the banks of Mae Kok River. This resort provides an authentic experience of living in a Thai style villa with local architectural influences. Private pools and gardens at the edge of the river and the infinity pool provide a relaxing place for the guests.
Amenities:
Outdoor pool
Fitness Center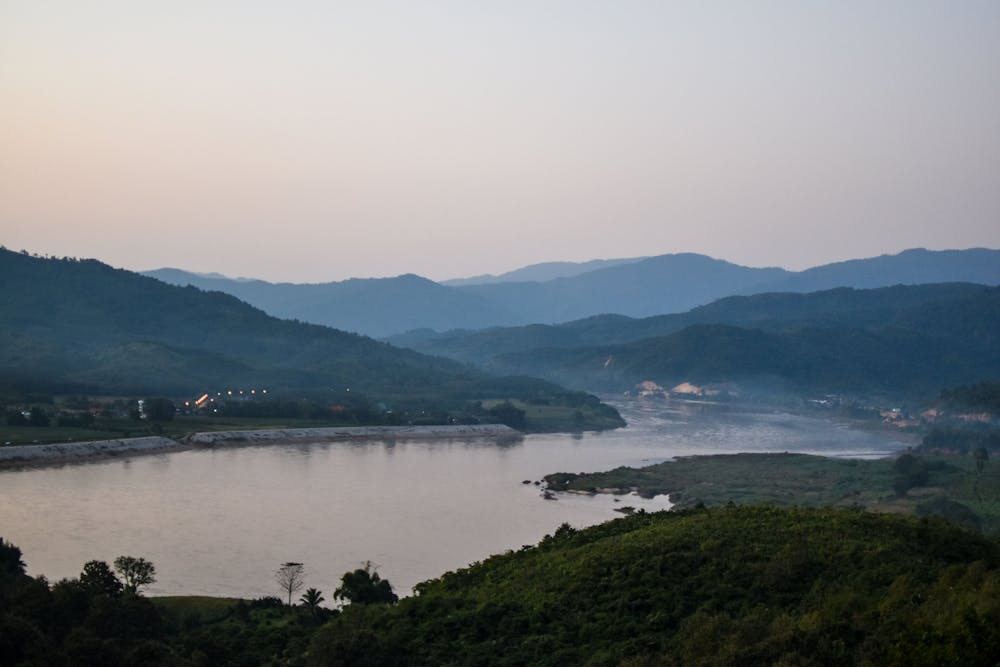 8. Phu Chaisai Mountain Resort
The resort is located in the mountains amidst lush green trees. The resort follows a concept of less is more and offers its tourist to spend more time with nature, so in order to do that there is no Tv and wifi connectivity in the resort. All the villas in the resort come with a balcony so that the guests will be able to enjoy nature.
Amenities:
Outdoor Pool
Restaurant
Bar
Must Read: 10 Reasons Why You Must Visit Thailand – The Land of Smiles
9. Chiang Rai Lake Hill Resort
Enjoy a relaxing vacation at this famous mountain resort in Chiang Rai, where you can reconnect with nature and breathe in the fresh mountain air. Beautiful views of the hills from the balconies. Take a plunge in the pool with a view of the valley to rediscover nature in its purest form. The rooms are light and wide, and they are all tastefully done.
Amenities:
Also Read: Top 10 Indian Restaurants In Chiang Mai for a Mind-Blowing Experience
10. The Imperial River House Resort
The Imperial River House Resort is located on the banks of the Imperial River. The cottage-style rooms were designed with intricate decor and optimum comfort in mind. The balconies offer breath-taking views of the Chiang Rai Kok River, while the sleek and elegant Tara restaurant offers meals in a peaceful setting.

Amenities:
It's time to start planning your Thailand holiday now that we've given you a list of the greatest resorts in Chiang Rai that allow you to fully appreciate their natural beauty. Visiting Thailand will provide a unique perspective on the typical vacations that most people take. So go to the Pickyourtrail website and start looking for a suitable Thailand tour package from India. Alternatively, you can create an Iceland itinerary that meets all of your needs in a few simple steps.