Torquay is a beautiful city on the English Riviera, with its sea walks and summer activities that attract people to the beach. Crime fans may recognize that Torquay is the origin of the renowned writer Agatha Christie of the 19th century. One of the most famous experiences is to walk along the beachfront of Torquay to see monuments inspiring its best sellers.
Torquay also has incredible archaeological sites, including the Cavern Kents. Just 5 minutes by car from central Torquay, some of England's strongest examples of civilisation lies in the ancient caves. Let's dive right into the list of best things to do in Torquay.
What are the best things to do in Torquay?
Torquay Harbour
Agatha Christie Mile
Shop at Fleet Walk
See the wildlife at Living Coasts
Eat fish & chips
Torquay Museum
Take a break at Beacon Cove
Princess Theatre
Kents Cavern
The Foundry
1. Torquay Harbour
Flanked by two piers, Princess Pier and Haldon Pier is the Torquay Harbour. There are cafés, pubs, bars, street markets and boutique shops along the tourist-friendly esplanade. Water sports and boat trips are popular summer attractions across Torquay Harbor and a spectacular sea view across the Millennium Bridge (which links the piers).
2. Agatha Christie Mile
Agatha Christie Mile consists of 10 landmarks on Torbay Road along the waterfront promenade, eight of which contain references to the book's name. You can take out a notebook on all the places you want to visit when walking on the English Riviera, such as The Grand Hotel, Princess Pier and Gardens as well as the Imperial Hotel. Look at Carol van Den Boom-Cairns' bronze bust, which was created by the late writer in 1990.
3. Shop at Fleet Walk
One of the main retail spots in the region is Fleet Stroll Shopping Centre, situated in central Torquay. The clothes, makeup and sporting gear, games, and fast food and coffee franchises such as Starbucks and Dominos are all sold by over 50 stores. The mall provides a wide walk to Torquay Harbor, where more retail and eating spots are open.
Also Read: 10 of the best cities to visit in England
4. See the wildlife at Living Coasts
With its large array of birds and sea animals, Living Coasts Torquay draws wildlife lovers. The prizewinning coastal park is home to 17 kind of penguins, a birdwatch with over 300 birds and an aquarium where more than 20 fish species can be found. You may also take part in many events on Living Coasts Torquay, for example feeding animals and diving. Tickets for adults cost about £12.40 and children £9.35 (ages 3–15).
5. Eat fish & chips
The cuisine of Torquay is well-known, and several restaurants serve freshly caught British fish and chips. It consists of deep-fried chips and pounded cod or haddock fillet from the iconic takeaway bowl. Hanbury's Famous Fish & Chips is a staple locally since the 1980s, situated near Babbacombe Beach. A range of sides and salads are served with certified organic seafood at this cosy restaurant.
6. Torquay Museum
It was one of Devon 's oldest museums and was established in 1844. Natural history, ancient Egypt, popular adventurers and world culture are all exhibits here. The mummified remains of a young boy dated to 600 BC are one of the most famous exhibits. In Torquay Museum there can find a British display dedicated exclusively to the Torquay writer Agatha Christie.
Many of her prints, sketches, clothes and first copies of her novels can be seen here. For adults and children, you can earn about £6.70 in admission for Torquay Museum. But, with one pass you will get unlimited visits year-round.
Also Read: London's Best Museums: Museums in London, England
7. Take a break at Beacon Cove
At the foot of Beacon Hill, Beacon Cove is a quiet pebbles cove. Give the Living Coasts lodging one night. It is well recognized as one of Agatha Christie Mile's 10 landmarks. Beacon Cove has a cobble-sized promenade, and plenty of beach events during the year, as opposed to other shores in Torquay. The Live Coasts Torquay Aquarium is less than a 5-minute walk away if you are travelling with little ones.
8. Princess Theatre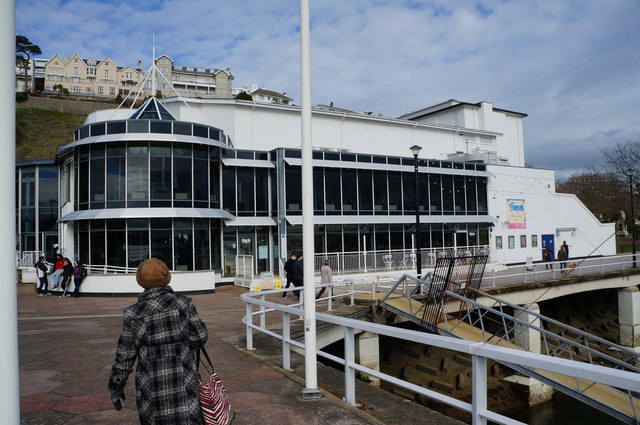 Princess Theatre is a concert venue of the 1960s, where there are shows of jazz, pantomimes, concerts and dance all year round. Chicago, Starlight Express, Rocky Horror and Cats are one of the other globally known works produced here. It is also identified by Jasper Carrott, Joe Pasquale, and Roy Chubby Brown's stand up comedy series, among others. It is well known. Princess Theatre is a 5-minute stroll from the Fleet Stroll Shopping Center along the Torquay Seafront.
9. Kents Cavern
The canyon of Kents has a well-preserved grotto structure 1.3 miles north-east of the harbour of Torquay. There you can see amazing, more than 400,000,000-year-old stalagmites, ancient axes and fossilized animal bones dated back to the last ice age. Walking tours between 10.30 am and 4 pm are available every day.
If you're a horror lover, Kents Cavern has a ghost tour in the evening on Wednesdays, Thursdays and Freitags that lasts about 45 minutes. Whether you would like to have a night trip, it is best to pick your hotel near the Kents Cavern.
10. The Foundry
A multivenue building is situated along the Torquay Seafront in the Foundry Nightclub. It is one of the busiest nightclubs in the region and has one of the finest illumination and sound installations. The music varies with each night DJ but is normally concentrated on bass-heavy EDM, Drum'n'Bass and house. Expect the dance floor to be filled with people arriving to let them go. Or if you want to have a cocktail and enjoy the experience, there is a second floor.
This Seaside city has a vibrant range of things to do. What are you waiting for? Start customizing your next United Kingdom vacation with the help of destination experts from Pickyourtrail. Want more info about the destination before planning? Check out our guides page or leave a Whatsapp inquiry for more options.