Chicago Bean which is also known as the Cloud Gate is a magnificent stainless steel sculpture which was built by Sir Anish Kapoor who is a British – Indian architect. The best thing about the Chicago Bean is its sparkling structure. This incredibly beautiful piece of artwork has become a must-visit in Chicago. Yes, the Chicago Bean is located in Chicago, USA and also proudly holds the record for one of the most visited places in Chicago. This structure was inspired by a mercury drop. To many people, this structure is a beautiful piece of art and for some, it is a golden opportunity to click some Instagram worthy selfies. No matter which category you belong to, a visit to this spellbinding structure is a must-visit on your Chicago trip. Well, let's take a quick ride and explore this beautiful structure!
Also Read: Theme Parks In Chicago – Your Kids Can Have It All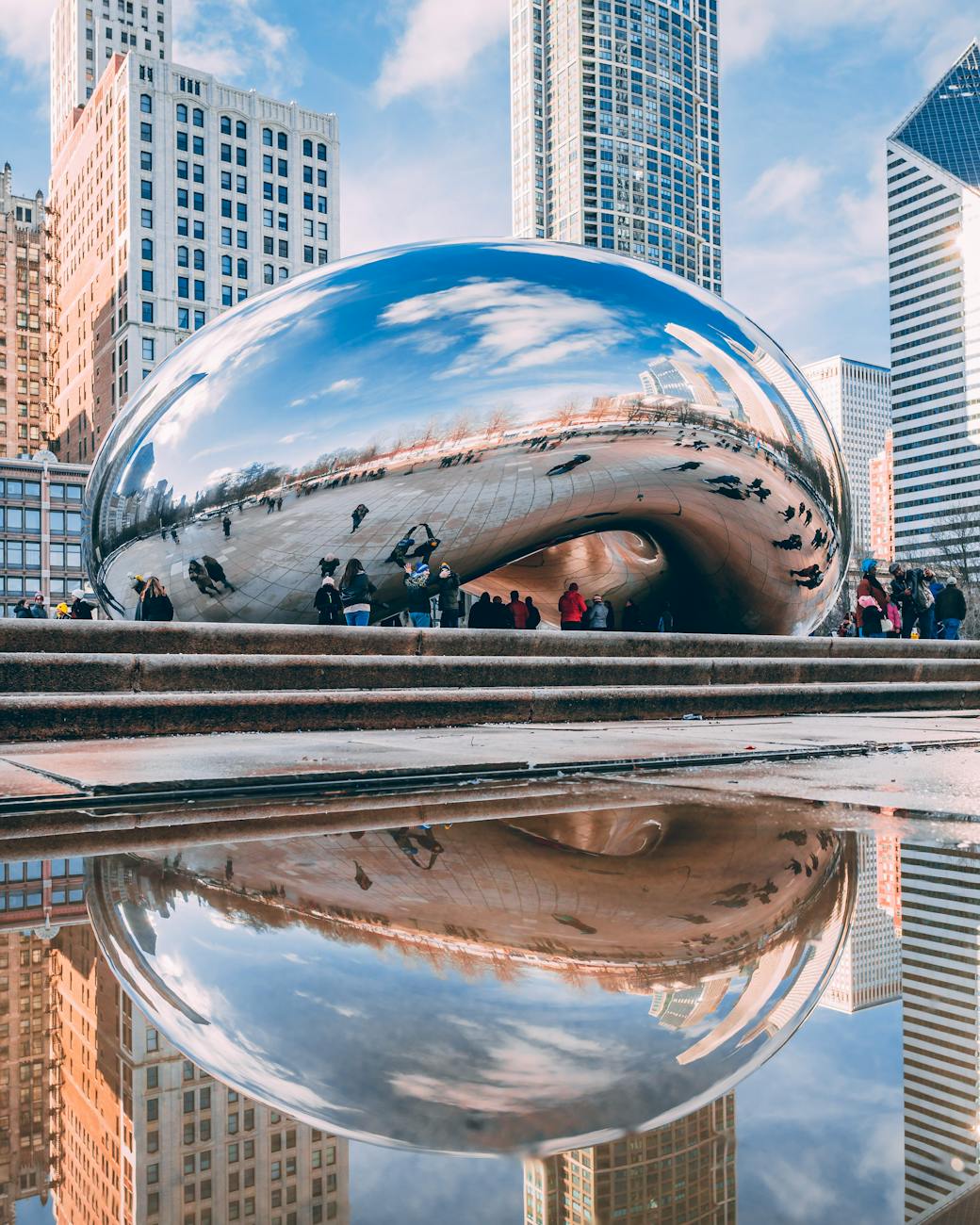 Also Read: The Ultimate Chicago Shopping Guide—Top Places To Shop In Chicago
Structure of Chicago Bean
Before I start, don't you think Sir Anish Kapoor has done a wonder? Of course, yes, huh? Well, the main highlight of Chicago Bean is its structure. One of the most innovative structures, right? Also, visiting this structure is one of the best ways to capture the skyline of Chicago. The structure is 66 feet in length, 33 feet high and 42 feet in width. In addition, the Chicago Bean is the world's largest outdoor art structure. That's amazing, huh? The structure was actually planned to be built in California and later has been constructed in Chicago. Well, good for Chicago, huh? Photo freaks? Well, trust me, you won't ask for a better place to click your pictures after visiting Chicago Bean. You can capture the million dollars worth picture with different angles of skyline views. Interesting, huh?
Quick Tips
Make sure you visit the Chicago Bean in the early morning. As time goes, the place gets crowded and will be a little tough to take pictures in the crowd. So, reach early morning and click as many pictures you want.
It is important to keep this stunning place clean. So, make sure you do not litter here.
Carry a tripod for some picture-perfect shots.
Also, make sure you visit the nearby places which are The Art Institute of Chicago, 360 Chicago Observation Deck, Field Museum, The Magnificent Mile, and Wrigley Field.
Timings
You can visit this structure from Monday to Sunday between 6:00 AM – 11:00 PM.
Entry Fees
There are no particular entry fees as this structure is a public structure and can be visited anytime between 6:00 AM – 11:00 PM.
Location
201 E Randolph St, Chicago, IL 60602, United States
Also Read: The Kingdom Of Westeros From Game Of Thrones Is In Chicago!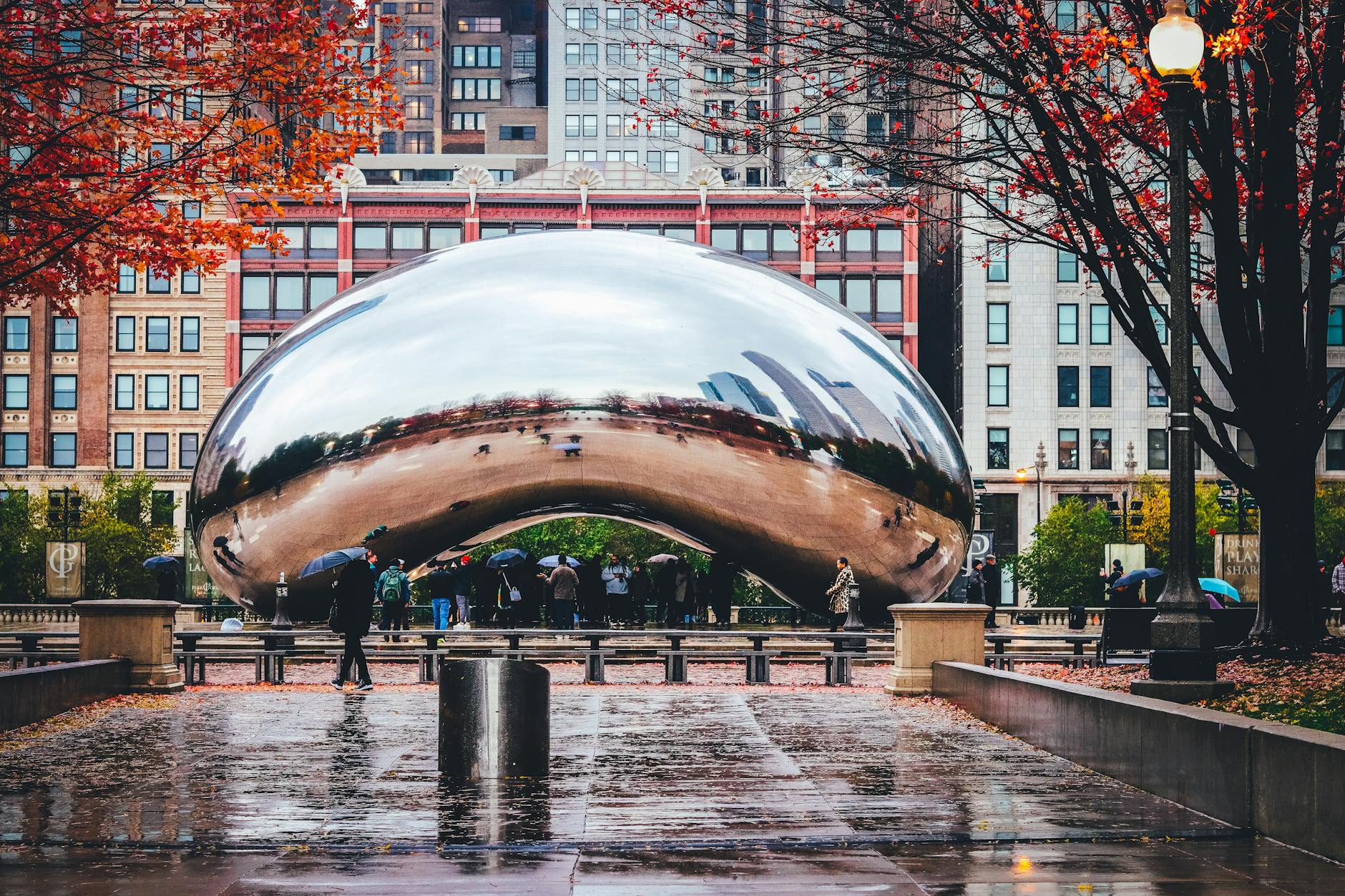 Well, Chicago Bean has captured your heart with its stunning beauty, right? Then, why delay? Quickly plan a trip to Chicago and click the most awaited picture. Get ready with your camera, tripod, and most importantly bring your super talented photographer friend who is going to make your day with the best pictures. Already planning to visit Chicago? Well, all you need to do is to check on the travel packages to the United States at Pickyourtrail website. Also, you can send a message in Whatsapp for more options. In addition, download the Pickyourtrail app for 24/7 support throughout your vacation for a seamless experience. Happy vacation and say cheese!! ? ?