Get ready to know complete flight details from Delhi to Turkey so that you can pickyourtrail to Turkey on your next Istanbul holiday packages soon! Most of the tour packages start their Turkey tour from Istanbul which has the biggest major airport in Turkey and the least travel time with direct flights.
Flights from Delhi to Turkey cities
Istanbul
Ankara
Antalya
Izmir
Delhi to Istanbul
Minimum flight timing to Istanbul from Delhi is a non-stop flight with approximately 7 hours travel time
Flight fare for direct flights to Istanbul from Delhi is Rs 30,000 that is average for one way for 1 person depending on the airline, timing and availability .
Turkish airline is also one of the most popular airlines for direct flights to Istanbul from Delhi
Airlines such as Indigo and AirIndia also have direct flights to Istanbul from Delhi
Turkish and Air India mostly have early morning departures to Istanbul, whereas Indigo has mid-morning flights
Non-stop flights have departure between January to October. Even in November and December, there are non-stop flights from Turkish and AirIndia airlines, but the frequency is less
On average there will be around 7 to 14 flights per week flying to Istanbul
Delhi to Antalya flight
There are only indirect flights to Antalya which has a travel time of 10hours approximately from Delhi
Flight fare to Antalya would be Rs 40,000 that is approximate for one person for one way from Delhi, based on the departure date, airline and availability
Turkish airline is well known for flights to Antalya from Delhi that has a layover in Istanbul
Also other airlines that provide flights to Antalya are Lufthansa, Etihad, Qatar and Pegasus.
There is only one airport in Antalya, that is known as Antalya Airport ( AYT )
The frequency of flights travelling to Antalya is also very minimal.
Delhi to Ankara flight
There are no direct flights to Ankara from Delhi. Also , the minimum flight timing is approximately 10 hours with a one-stop flight to Ankara from Delhi, with a layover in mostly Istanbul, Doha or Abu Dhabi.
Flight fares range from Rs 35,000 to Rs 50,000 that is for 1 person for 1 way
Airlines that serve 1 stop flights to Ankara is Turkish. Also Qatar, Air India, Lufthansa and Fly Dubai airlines .
In February the flight prices are comparatively cheap.
The frequency of flights travelling to Ankara is very minimal
Ankara Esenboga is the only airport in Ankara, that is located 26 km to the northeast of the city centre.
Delhi to Izmir flight
The main airport in Izmir named İzmir Adnan Menderes Airport ( ADB ), that is located 24kms from the centre of Izmir city
There are only indirect flights Izmir from Delhi, also has an average travel time of 10 hours ( one-stop flight )
Flight fare is approximately Rs 50,000 for person for one way
Airlines such as Turkish, Oman, Lufthansa, Emirates, Qatar airlines are well known for flight services from to Izmir from Delhi
Approximately 30 to 50 flights fly to Izmir in a week and the prices are minimal during December
About Delhi airport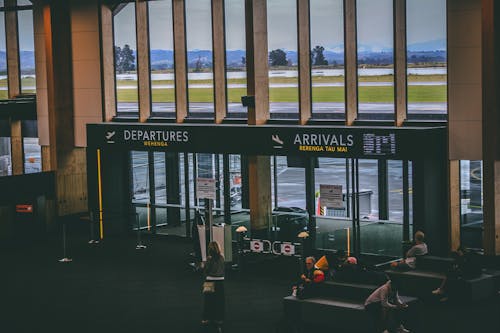 Delhi airport is one of the primary and biggest airports in India with a spread of about 5,106 acres with 3 terminals for both domestic and international travellers. It is also known as Indira Gandhi International Airport and IGI Airport, located in Palam, Delhi, which is 16km city centre and 15 km from railway station, managed by Delhi International Airport Limited (DIAL) The airport is one of the world's sixth-largest airports, with a total capacity of 12.5 million passengers per year. Travellers can enjoy a seamless travel experience at airport that has a wide variety of popular shopping stores, gift shops, 24-hour food shops, currency exchange services, duty-free shops, ATMs, banks, child care facilities, free Wifi, luxury lounges and a lot more. Travellers can reach Airport either via taxi, metro or on their own vehicles.
About Turkey airports
Istanbul Airport – There are two airports in Istanbul namely Ataturk (IST) on the European side and also it is currently replaced by a new airport named The Grand Istanbul airport which is the main airport and the second minor airport is Sabiha Gokcen (SAW) on the Anatolian side. New Istanbul Airport is located 54kms away from the city centre, hence it would take an hour of travel to reach the city and it is one of the major airports in Turkey.
Antalya Airport – AYT is the only airport in Antalya located 13kms from the centre of Antalya city, also it is the fourth busiest airport in Turkey. IT has 2 terminals for international flights and one terminal for domestic flights.
Ankara Airport – There is one international airport in Ankara which is Ankara Esenboga , that is located 30kms from the city centre. It would approximately cost 180 TL for a one-way ride to the city centre from Ankara airport
Izmir Airport – There is only one international airport in Izmir known as the İzmir Adnan Menderes Airport , also named after the former Turkish Prime Minister Adnan Menderes.It takes approximately 30 minutes to reach the city centre from Izmir airport
Hope you have gained enough travel information on flights flying from Delhi to Turkey . Also , check out Pickyourtrail for various destination packages and plan your vacation soon with one of the best travel agency !
FAQ
Which is the main airport in Turkey?
Istanbul airport serves as the major international airport in Turkey
Which airline is best to fly from Delhi to Turkey?
Turkish airline is also one of the best airlines to fly from Delhi to Turkey
What is the minimum flight cost to travel to Turkey?
It totally varies according to the arrival city, hence if it is Istanbul, the flight fare would range from Rs 25000 to 30,000
What is the lowest travel time to Turkey?
7 hrs is the minimum and approximate travel time to Turkey
What documents all required at the Delhi airport to travel to Turkey ?
Valid passports , valid visa and return tickets
How to get Turkey visa ?
It is easy to apply for electronic visa, by downloading and filling a form & thus it is to submitted at the Turkish embassy. The processing time is approximately 3 to 5 days from the date of submission
Note: The images that are being published here are the author's choice, and the organisation takes no responsibility for their usability.