Mauritius is a hotspot for honeymooners and couples. Watching out to invest some quality time into the flawless seashore? Mauritius is much more than its quiet seashores and hypnotizing regions. It's a Hindu dominant island country with numerous Mauritian Temples. The article enrols probably the most excellent and popular temples to visit in Mauritius. Not only to adore but to esteem the engineering of these wonders!!
Must visit temples of Mauritius
Maheswarnath Shiv Mandir
Ganga Talao
Sagar Shiv Mandir
Shri Prasanna Venkateswara Temple
Pandurang Kshetra Mandir
1. Maheswarnath Shiv Mandir
The Maheswarnath Shiv Mandir is locally known as the "Grand Shivala Triolet". It is one of the well-known temples in Mauritius. The Hindu devotees, from all the nearby towns around the island, stroll to the Holy Lake to sanctify their deities.
Furthermore, the directing god of this temple is master Shiva. The engineering reflects a Bengali influence through its four columns. More than that, the Tamil craftsmen have crafted these structures, brilliant divinities over a white foundation.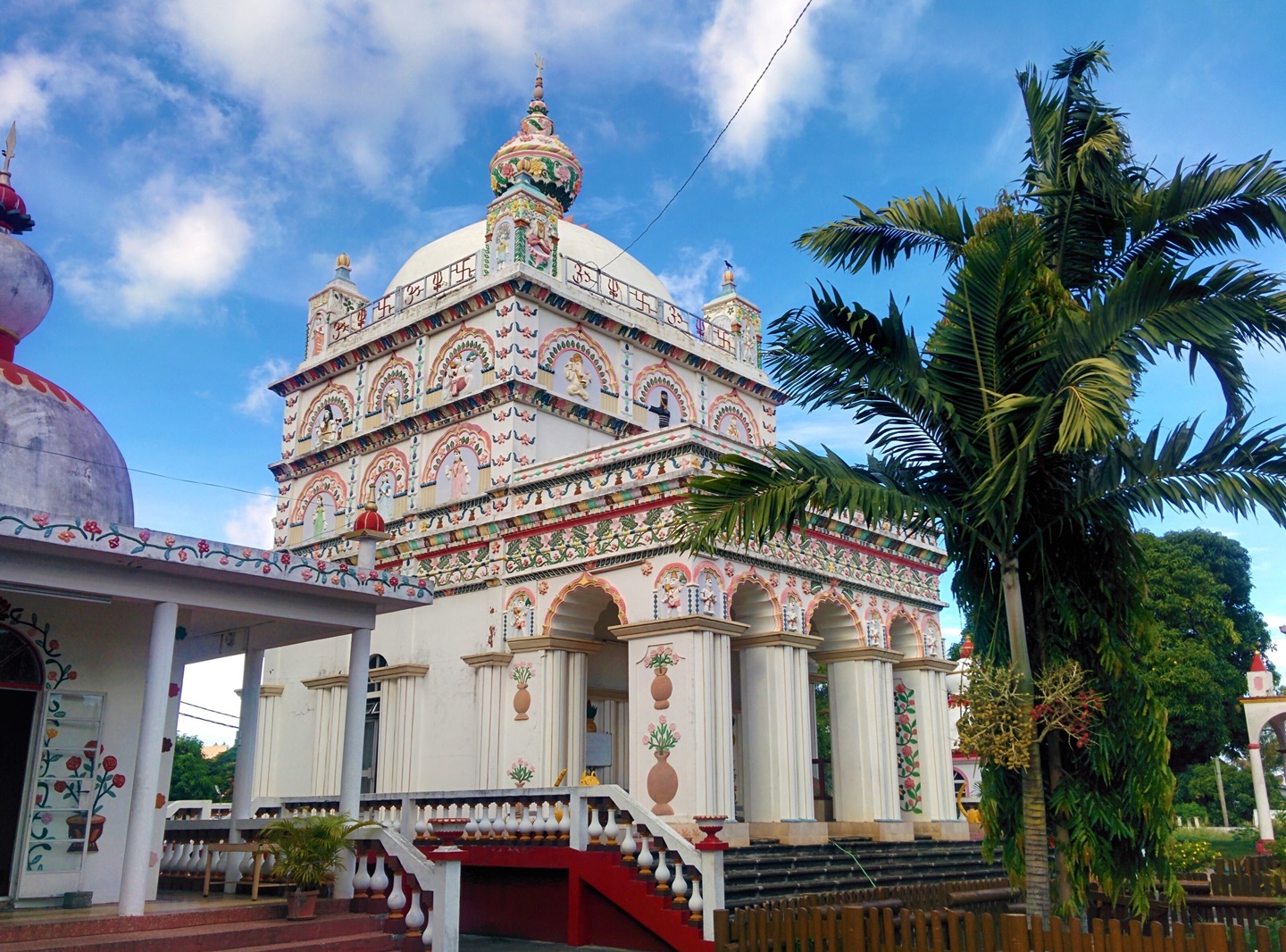 When the Indian workers settled at the "paradise island of Merich", they looked for a spot to revere their gods in the correct design and space. In this way, the Grand Bassin turned into the most significant Hindu formal centre. It was believed that the Ganges River always carried sacred water.
Moreover, in respect of Lord Shiva, the lake gets a significant journey each year for Mahashivratri. Here, devotees from all around the island, walk significant distances and carry their contributions to the sacrosanct lake. Above all, they pray to the deity and wish for good luck and health.
3. Sagar Shiv Mandir
Sagar Shiv Mandir is a grand temple in Mauritius. It is located on the island of Goyave de Chine. Constructed by the Ghunowa family in 2007, this superb temple is a quiet yet a grand spot for offering supplications to the almighty.
When you are here, you will notice that the temple is surrounded by the Indian Ocean. It is dedicated to the love for Lord Shiva. In addition, this makes it one of the most beautiful spots of love. Drop by this temple for certain snapshots of harmony while visiting Mauritius.
4. Pandurang Kshetra Mandir
In 1902, this temple was constructed by the Indian labourers from Maharashtra. The main god in the temple is Lord Ganesha. The Hindu elephant-faced god with the divine power of intelligence and information.
Marathi community in Mauritius maintain this place. When you are here at this little temple you will notice three domes on its rooftop. This is unquestionably one of the must-visit temples in Mauritius. Above all, absorb the favoured vibes of the spot and ensure you don't miss this one on your next outing.
5. Shri Prasanna Venkateswara Temple
This is a celebrated Hindu Temple in Mauritius. It was devoted to Lord Venkateshwara. He is referred to as the Creator of the Universe. The temple has experienced a great deal of remodelling in the 2010s. South Indian craftsmen assisted this remodelling. Currently, this temple draws in a ton of fans and travellers.
Above all, the main feature of this temple is the enormous sculpture of Lord Venkatesh. In the event that you need to see Indian temples in Mauritius, you must visit this one.
While there are a lot of sacred places to see in Mauritius, a visit to these top 5 temples is a must on your next holiday. The water surroundings give these temples a peaceful climate, worth encountering during dawn. Can't wait to plan your Mauritius Tour Packages with us? Customize your vacation plan according to your needs. We at Pickyourtrail help travellers like you in planning and providing your dream vacation. Having queries related to travel? You can now WhatsApp our travel experts and we are at your service!
Also Read: Best Time to Visit Mauritius for Honeymoon
Note: The images that are being published here are the author's choice, and the organisation takes no responsibility for their usability.