We all have the dream of wandering around the white and blue architecture and rocky streets that are nestled into the coastline of Greece. The time has come to check something off your bucket list. What's more blissful than waking up in Santorini in the dreamiest place of Greece and meeting new people in Mykonos? Follow your heart and lead your way to Greece. If you have doubts regarding your Greece trip, you are on the right page. This article is a complete Greece travel guide that has all that you should know about the country before leaving.
Greece Travel Guide: Best time to visit
The peak season to visit Greece is from the months of June to August (Summer season). During this season, tourists flood into Greece and hence the prices seem to be relatively high. With a moderate temperature of 33 degree Celsius, the place enjoys a welcoming atmosphere. However, the best time to visit Greece is from March to May and September to October (Spring and fall). During this season, the number of tourists visiting Greece is comparatively less. Also, the cost of accommodation and transfers tend to fall when compared to the summer season.
Greece Travel Guide: 12 Best Things to do in Greece
1. Blast from the past:
Greece and ancient glory makes a better pair than Italy and pizza. Its the place where western civilization began. You will find age-old ruins, museums, Acropolis right from the start of your journey in Athens. Also, explore the ruins of Delphi, Sparta and Crete.
2. Check out the Spartans:
Get to know about the story behind the rivalry of Sparta and Athens while exploring the ruins. Try out the lip-smacking local cuisine while taking excursions and day trips around the city. Visiting Athens and skipping on Sparta is indeed not a good idea.
3. Fun at Hellenic Festival:
Enjoy the concerts and theatre performances about Greek history at the Hellenic Festival in Athens. It is truly one of the best festivals in Greece and you are lucky if your visit coincides with the festival time.
4. Vitamin-Sea at Corfu:
Visit Corfu which is on the western coast of Greece. This popular destination is ideal for backpackers. Their weird party nights and the stunning beauty of the island will capture your hearts and eyes.
5. Become an archaeologist at Delphi Ruins:
With a number of historic and spiritual significance, Delphi is truly a must-visit place in Greece. Get to know about the Omniscient Oracle and Apollo here. Visit the Temple of Apollo and get some peace amidst the busy city.
6. Boating at Melissani Cave:
Take a boat tour to the Melissani Cave and you will never regret. As you traverse through the crystal clear waters, you will be stumbled on the beauty of the ultramarine assets and the monumental walls around it.
7. Serenity at Santorini:
It's time to take in the utmost beauty of nature at Santorini Island in Greece. Gifted with beautiful landscapes, dramatic volcanoes, and blistering beaches, it is indeed a spectacular spot to visit during your trip. Enjoy camping, wine tours, scuba diving and many other activities. As you move towards the southern parts of the Island, spot the age-old ruins that have volumes to speak.
8. Trekking at the Samaria Gorge:
Go on a hiking expedition with your bunch of friends at Samaria Gorge. It is easily the best hiking trails in Greece. Also, it is the shortest and the simplest when you go with your family. The beautiful vistas, scenic views will kindle you to take amazing photos.
9. Fun at the Patra Carnival:
Indulge in this 15-day carnival hosted in the Patra city. You will be in the city of colours as you can witness many shows such as party nights, crazy nights, costume parades and much more. However, it is advised to make your hotel reservations well in advance.
10. Heraklion Archaeological Museum:
Visit the second largest archaeological museum in Greece and get amazed at the stunning collections. Admire the collections of Heraklion in Crete that portrays the Cretan civilization. Also, since the museum follows different timings, it is advised to have a check at the timings before you leave.
11. Party on the island of Ios:
Are you a party animal? Head to Ios which boasts the wildest nightlife in the whole of Greek islands. Spend your days with exotic drinks at the beach and nights with drinks and cheap local food. If you're not a fan of partying, you can still visit the other side of Ios where you'll be surprised by the islands with beautiful scenery.
12. Temple of Olympian Zeus:
Stop at this incredible archaeological site at Athens. It took 700 long days to build this gigantic temple. Get admission into this impressive building and spend the best part of your trip here.
Greece travel guide: Accommodation
The cost of stay you are choosing is totally dependent on the area you are staying in. The accommodation costs less in Athens and more in Mykonos. The common amenities in these hotels are free WiFi, a private bathroom, air-conditioning, a television, a mini-fridge, and sometimes breakfast.
Dorms: 10-35 EUR per night
Private rooms: 25-40 EUR per night
A budget hotel for two pax: 25-45 EUR
Hotels in Greece
Zorbas Hostel (Athens)
Athenstyle (Athens)
Paraga Beach Hostel (Mykonos)
MyCocoon Hostel (Mykonos)
Caveland (Santorini)
Fira's Backpacker Place (Santorini)
Youth Hostel Plakias (Crete)
Rethymno Youth Hostel (Crete)
The Pink Palace (Corfu)
Francesco's (Ios)
Greece travel guide: The food factor
Greece can never go wrong with its lip-smacking food. Whenever you think of fresh veggies, seafood, grilled meat, bread, feta cheese and yoghurt, Greece is always there to satisfy you. If you're on a budget trip, you can fill your tummy with gyros which costs 3 EUR.
Dinner at a decent restaurant: 20 EUR
Dinner and Wine: 30 EUR
Meal at a high-end restaurant: 30-35 EUR
Greece travel guide: Plan your Budget
Never worry about expenses in Greece since it is a budget-friendly destination. An average of 40-60 EUR is sufficient per day for a budget trip. For a mid-range budget, 60-90 INR is the optimum amount to carry. Also, for a luxury trip, a budget of 170 EUR is advisable.
How to move around in Greece?
Usually, buses and trains around the mainland cost around 20 EUR. Also, it's less than 2 EUR for a one-time ride on the Athens train system. Similarly, most bus tickets also cost about the same. For places without public transportation, you can take a scooter, moped, or ATV rentals.
Quick Tips for Greece Travel
Cut your budget on food: Head to the Gyros selling restaurants and fill your tummy at a cheaper cost
Moped transfer: If you can't get a train, the cheap and best option I would suggest is a moped. It costs around 14 EUR to hire a moped.
Taking an overnight ferry is a wise man's choice – When you visit the neighbouring islands in Greece, the ferry cost may shoot up your budget. However, you can save money by taking an overnight ferry where you can pay half of the normal cost.
Rideshare: If you are flexible with timings you can share your ride with the locals of Greece. Catch BlaBlaCar or catch rides that you can find at frequent intervals.
There's a lot more than wine, food and art in Greece. It's always fun to jump from one island to the other in Greece. The magical land will pave your way to mesmerizing paths that will kindle your inner artist. It may take a longer time to explore the whole of Greece. But you'll fall in love with the place at the very next moment you step on it. Head to the Pickyourtrail website and start planning your Greece tour package from India or Greece package for couple right away!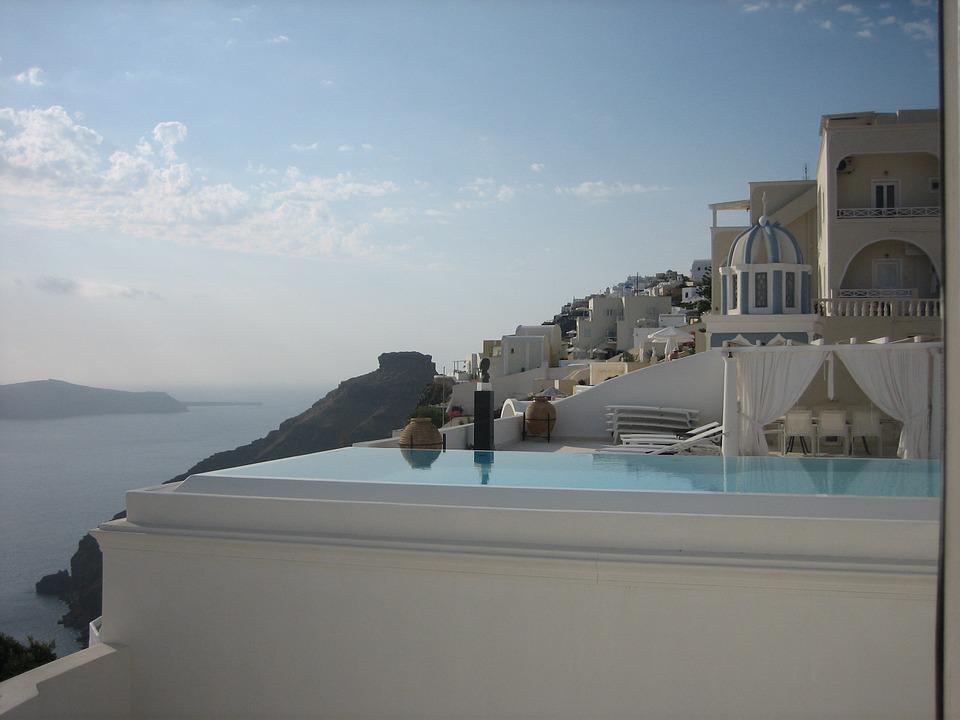 Athens and Santorini Vacation Packages
Flights included
2 star accommodations
8 activities
Shared transfer
₹ 98,467
Starting price/person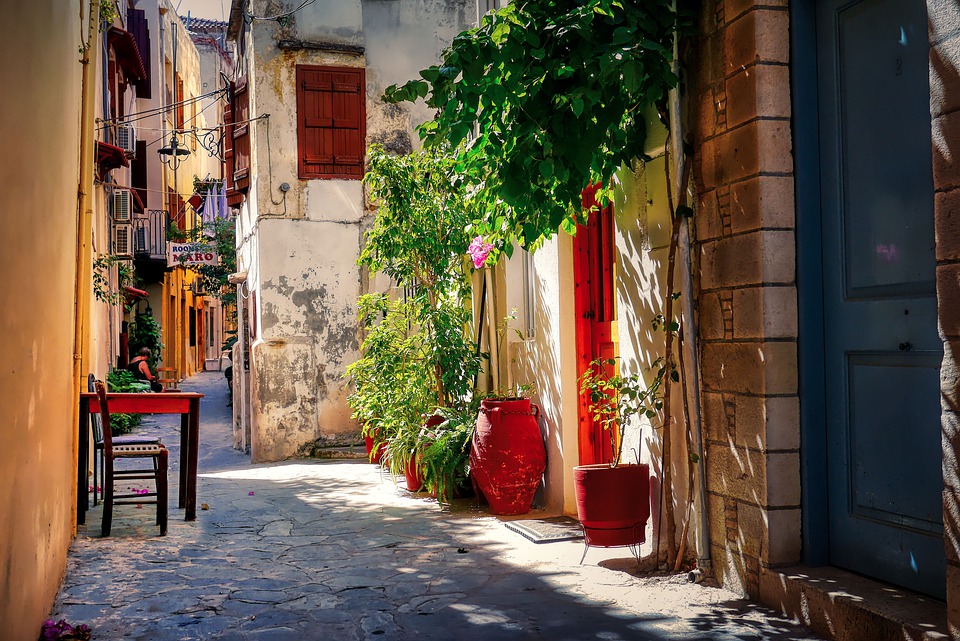 Athens Mykonos Santorini Crete Package
Flights included
2 star accommodations
5 activities
Shared transfer
₹ 1,28,651
Starting price/person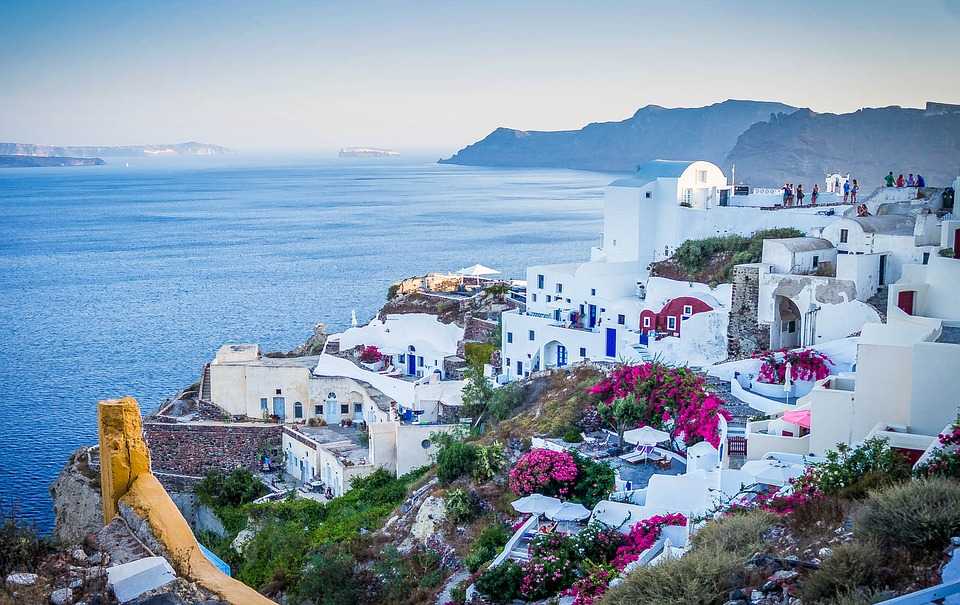 Athens Mykonos Santorini Packages
Flights excluded
2 star accommodations
7 activities
Shared transfer
₹ 95,060
Starting price/person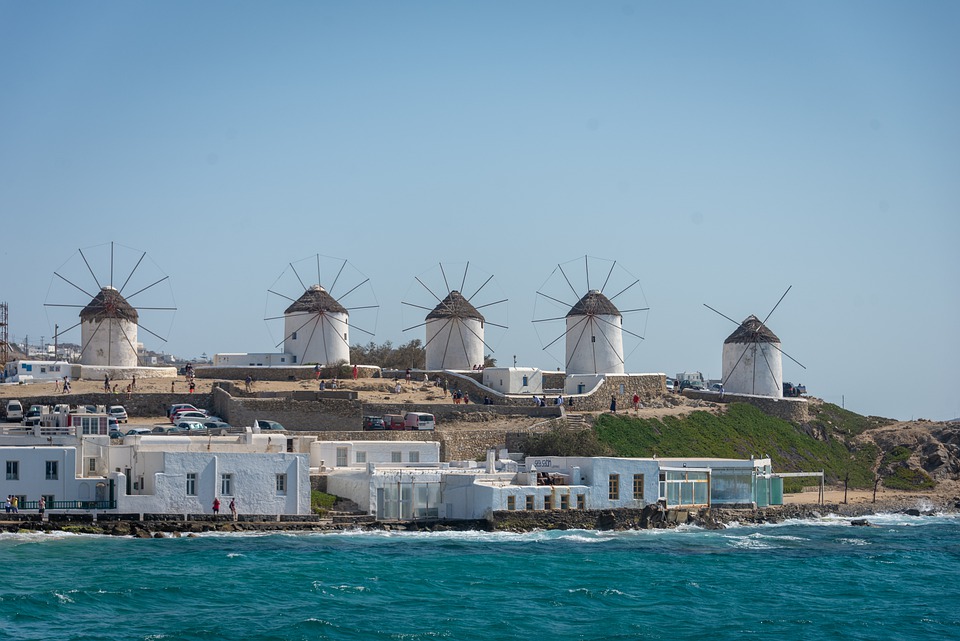 Gorgeous 10 Nights Greece Holiday Package from India
Flights excluded
1 star accommodations
6 activities
Shared transfer
₹ 73,853
Starting price/person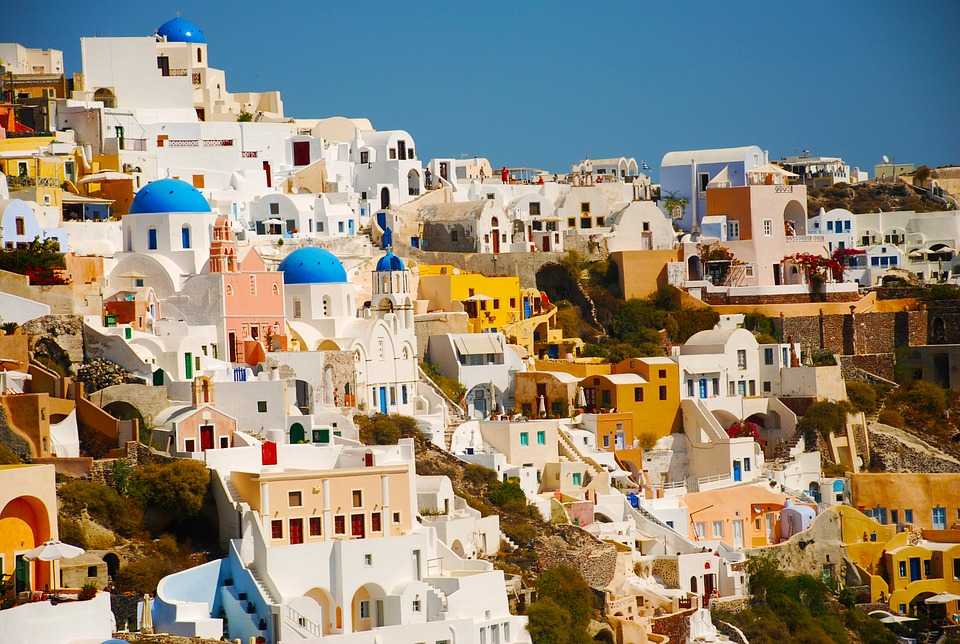 Mykonos Santorini Crete Package
Flights included
2 star accommodations
5 activities
Shared transfer
₹ 1,17,557
Starting price/person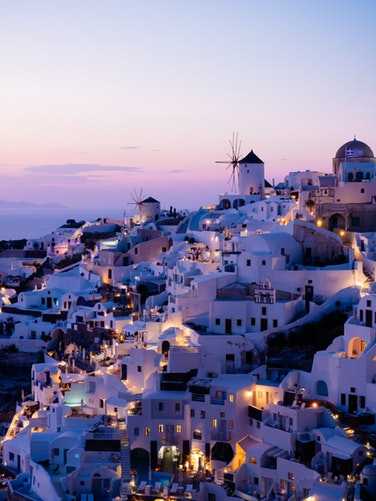 Spectacular 7 Nights India to Greece Packages
Flights excluded
1 star accommodations
9 activities
Shared transfer
₹ 71,985
Starting price/person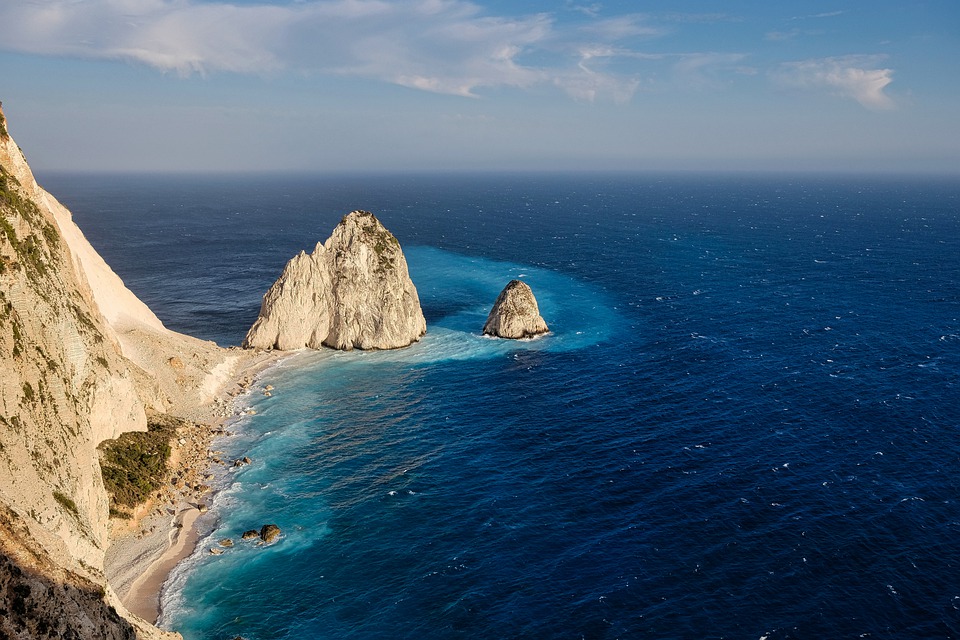 Rejuvenating 6 Nights Greece Packages
Flights excluded
2 star accommodations
7 activities
Shared transfer
₹ 48,617
Starting price/person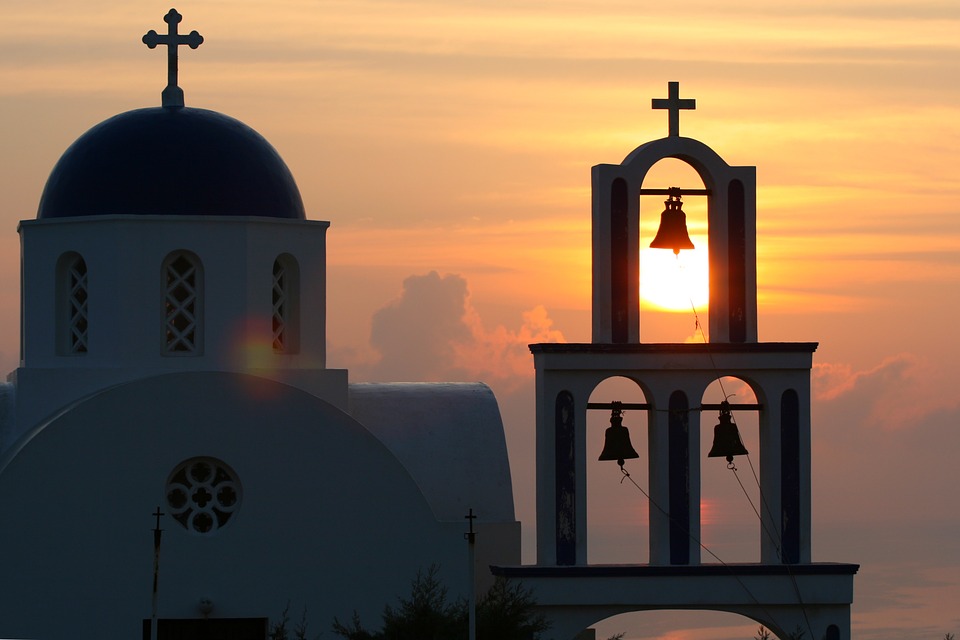 Exciting 7 Nights Greece Packages from India
Flights excluded
2 star accommodations
6 activities
Shared transfer
₹ 54,199
Starting price/person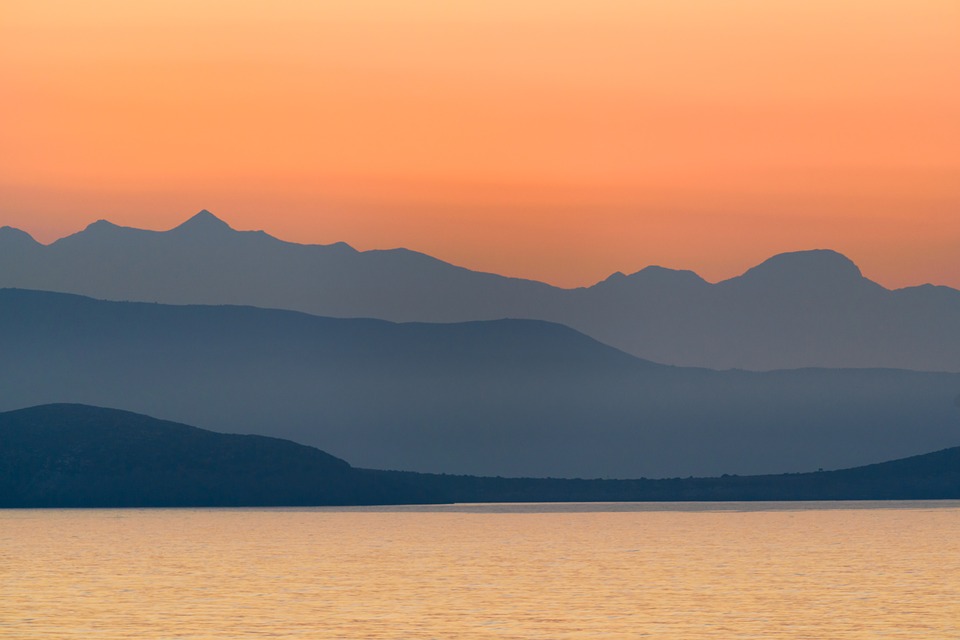 Classic Greece Tour Packages
Flights excluded
2 star accommodations
6 activities
Shared transfer
₹ 43,560
Starting price/person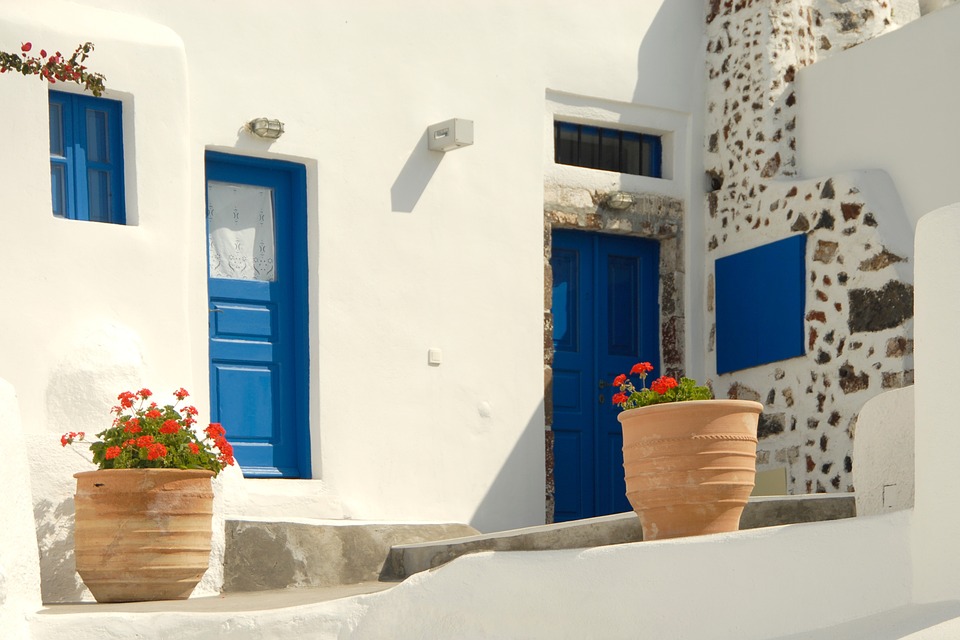 Marvellous 7 Nights Greece Tour Packages From India
Flights excluded
2 star accommodations
4 activities
Shared transfer
₹ 53,487
Starting price/person