Are you looking for a place with life? Why search for one when you can win many lives at Hub Zero in Dubai. This fun-filled place invites all the crazy gamers, video game addicts, virtual reality enthusiasts and, of course, people who love to have fun! Head to Hub Zero to enjoy interactive gaming experience in a lively atmosphere and this place takes video gaming to the next level. Enough of playing games on mobile phones and computers. It's time for an ultimate gaming experience at Hub Zero Dubai. In this article I'll take you through the Hub Zero Dubai, it's attractions, timings, booking details, rules and norms.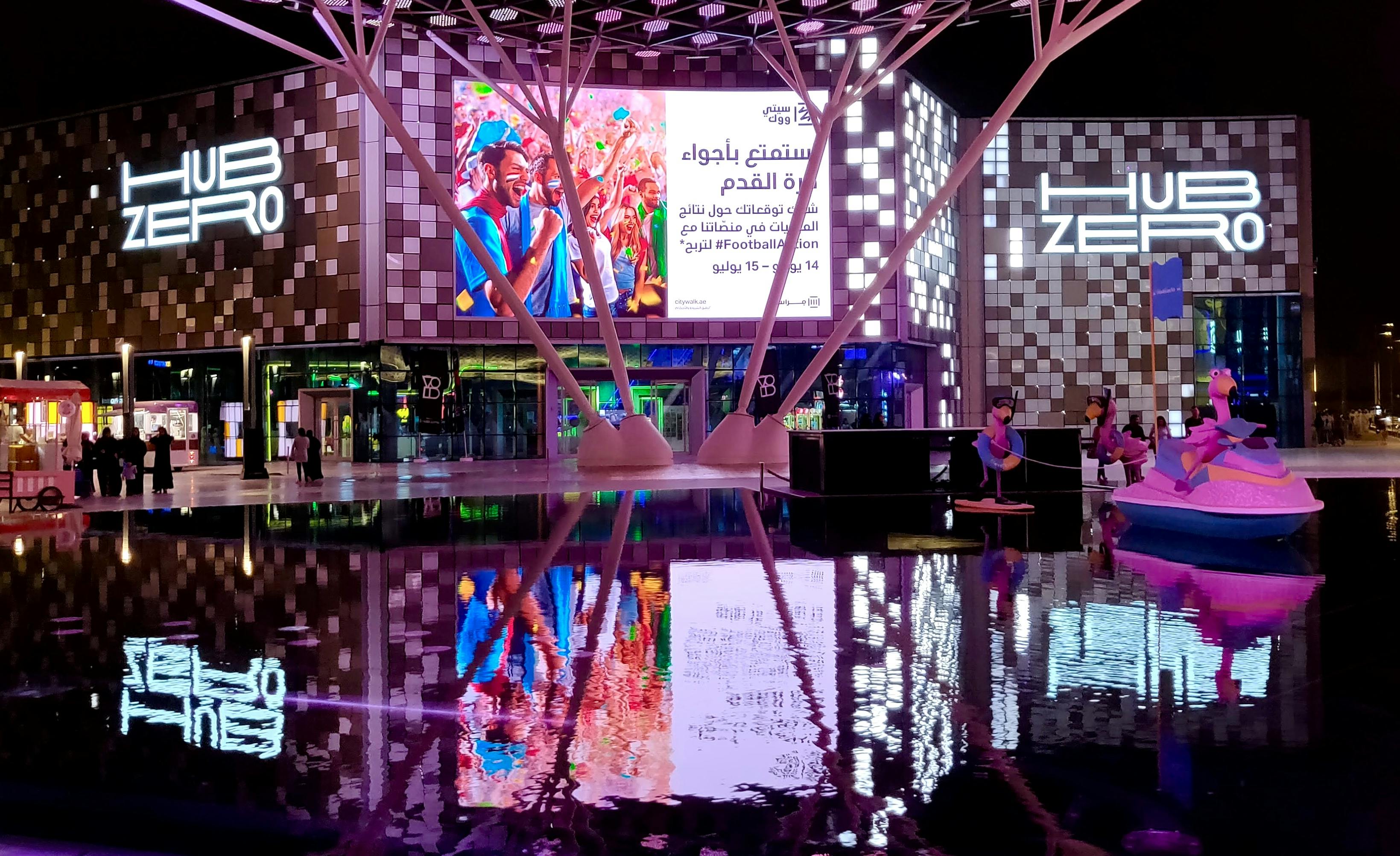 What's special about Hub Zero Dubai?
The place is filled with driving simulators, retro arcades, karaoke rooms and an interactive virtual climbing wall as well. It is an ideal spot for your kids and the kid inside you to enjoy some really good indoor fun. Hub Zero Dubai is located in the City Walk in the shopping and leisure district of Jumeirah. Being one of its kind, the place vividly makes use of the art technology and offers you a vision of a new dimension. You will witness the collision of the real world and the virtual world to create a surprisingly new universe. To summarise, Hub Zero Dubai is a gamer's paradise and one of the top tourist places in Dubai.
Opening time of Hub Zero Dubai
From Saturday to Wednesday: 2:00 PM to 10:00 PM
On Thursday and Friday: 2:00 PM TO 12:00 AM
Address
The Hub Zero Dubai is located in the CITY WALK, Dubai, United Arab Emirates
Hub Zero Attractions
Escape the reality and play your favourite game from the well-stocked gaming arena of Hub Zero Dubai. It has a wide range of games on two floors. Pick your liked category of games from the five main divisions such as Shooter, Thriller, Hyper, Gaming and Group fun. Please be noted that most of these games have a minimum height restriction of 120cm.
#1 Shooter – call for cowboys
Hack Attack
Become a cowboy for a day who rains bullets in full force. This 10-minute, action-packed adventure with splendid 3D experience is a great opportunity to flex your shooting skills. You can aim and shoot using the special gun mounted devices on simulators. Experience realistic noises, simulated gunfire, strobe effects and fire effects in this full 360-degree adventure.
Resident Evil: Bio-Terror
We all would have met haunting zombies in our dreams. Unleash the fear of those daring zombies because you are going to shoot them all here. Enter the Umbrella Corp lab where you can blow them off with laser guns in an interactive 3D experience. Increase the number of kills to get a higher number of points.
Virtual Arena
Head to the only wireless virtual reality adventure in Dubai. It is a unique experience with state-of-the-art head-mounted displays. In addition to that, motion capture systems, and real-time 3D engines add more craze to the system. Set your goal to kill 61 zombies in the first level so that you can advance to the next. Amazing 3D motion with incredible visuals, this game is one of the best in the Hub Zero Dubai.
#2 Thriller – Not for the light-hearted
Asura's Wrath
You might have played Asura's Wrath game on your computer or phone. This is also taken from the same game but in a different dimension. Experience a 4D cinema with some amazing special effects. You will thoroughly enjoy the leg ticklers, seat vibration, water spritzer, air blast and in-theatre bass sound effects. For those who haven't played the video game before, you can opt for the pre-movie as well. Get the full track of the story and speed up your memorable journey here.
Dragon Age
Do you know how to tame a dragon? Take a joyous ride on the back of a Dragon while exploring the magical world of the Kingdom of Ferelden. Throughout the game, you will be dodging arrows that approach you, giant trees and magical vortexes. This lively roller coaster ride accommodates only a few people at a time. Gather all your courage to enjoy this explosive 660 degrees experience at Hub Zero Dubai.
Final Fantasy: Escape from Midgar
Get lost amidst the dangerously dark world of Midgar in a heart-stopping bus ride. This stunning 3D experience will make your heart skip a beat. With outstanding visuals in a dark tunnel, you will also experience loud noises, explosions, lighting effects and simulated falling effects altogether. To sum up, you will be taken on a haunting ride that will not let you sleep for a week.
#3 Hyper – Need for speed
HyperDrive
Head to this thrilling adventure where speed is a need. Unleash the racer in you while playing this ultimate racing game on a virtual track. With an eye-catchy 42 inch monitor, enjoy the most amazing driving experience. The game comprises six different degrees of movement. The more your speed, the higher the chance of victory.
Double Agent
It's time to become Sherlock Holmes. Protecting important data from criminals is the goal of the game. You have to escape a maze of harmful laser beams while saving the data. You have to cross four different levels with increasing difficulty ranges. The game is a true test for your agility and reflexes as it's all about moving through the maze without breaking the beams.
Plants vs. Zombies
Take your kids to this free-standing, self-contained, two-tiered soft play area. They will have the best times of their lives while playing at the interactive Pea Chute slides, Turf War ball battle, and foam cannons. This attraction will definitely be your kid's favourite.
Vertical Adventure Hero Zone and Sport Academy
The vertical adventure hero zone is a game to test your strength, flexibility and agility. Climb through the zones with different difficulty levels while strapping to harness. The Sports academy tests your soccer and shooting skills mainly. If you are a fan of PES, do not miss trying out this sport.
Tiny Track Racers
Get to know about the real speed of your kid at the Tiny track racers. Toddlers racing against each other in the custom-made kart with steering wheel and monitor is a pleasure to watch. The kart also has amazing rumble seats with kick-backs that your kid will truly fall in love with.
#4 Gaming – A Bigger platform for mobile gamers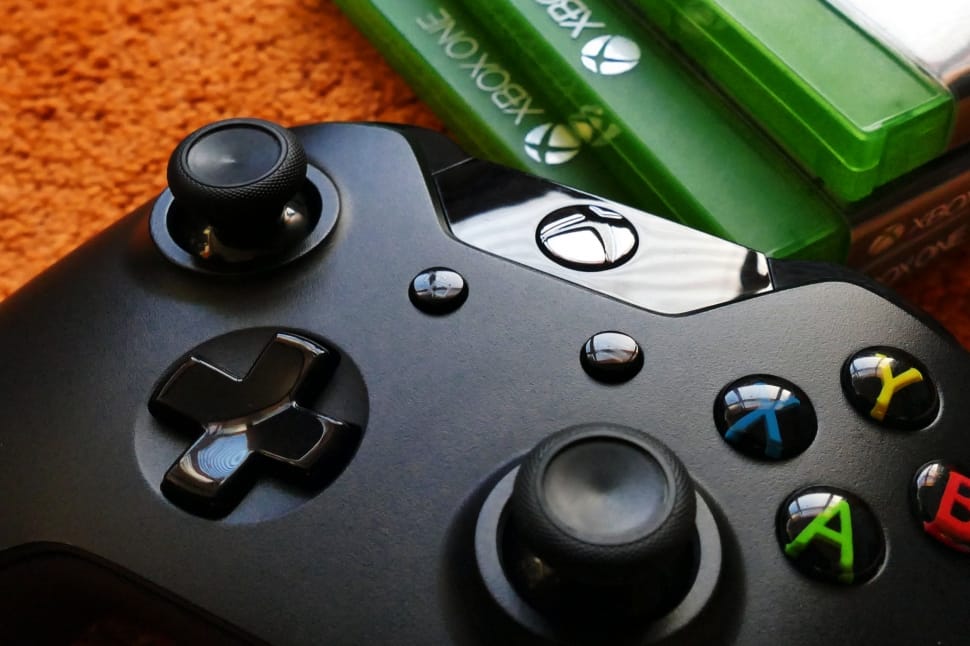 Network Arena
Searching for a bigger platform to flex your gaming skills? Here's Hub Zero inviting all the gamers for a marathon at one of the forty stations. Equipped with a high-speed internet connection and minimal latency, you can enjoy a wide variety of latest PC games here.
Time Warp Arcade
Hello, 90's kids! Let's travel back in time to play nostalgic games Pac Man, Space Invaders, Galaga, Asteroids and much more. Experience the best old-time favourites and make your day memorable.
#5 Group Fun – Laughter guaranteed
In group fun activities, There are three events namely lucky break, Karaoke and pixel. In Lucky break, you can rent 10 tournament tables to enjoy a perfect pool game. Followed by the karaoke event where you can showcase your singing skills. Select a song of your choice from the huge collection of international songs. You also can belt your favourite tunes with delicious snacks with your friends. Celebrate your birthday parties at Hub Zero Dubai with 60 of your friends and exotic food at Pixel.
One of the best things about Hub Zero Dubai is that it has everything under one roof. You can play, have fun and fill your tummy as well. Do not miss trying out the food served at Cache point, Hub Cafe, Nitro ice bytes and the server. The Zero Hub Dubai ensures to offer unmatchable joy and happiness to all age groups. Head to the Pickyourtrail website and start planning your Adventure trip to Dubai right away. Ping a Whatsapp inquiry for more updates.