Strolling in the lush green lawns along with my husband was the best moment of our staycation. – Ms. Sayali Kasar
When the whole world masked itself, we tried and succeeded unmasking our long lost travel journey with Pickyourtrail. Wondering how? Keep reading! We were literally bored of saying 'I'm bored' to each other during the lockdown. So we decided to take a break and explore the unexplored places in Mumbai. And here is how we booked a staycation with Pickyourtrail! Trust me, the joy that we felt while travelling after the lockdown was infinite!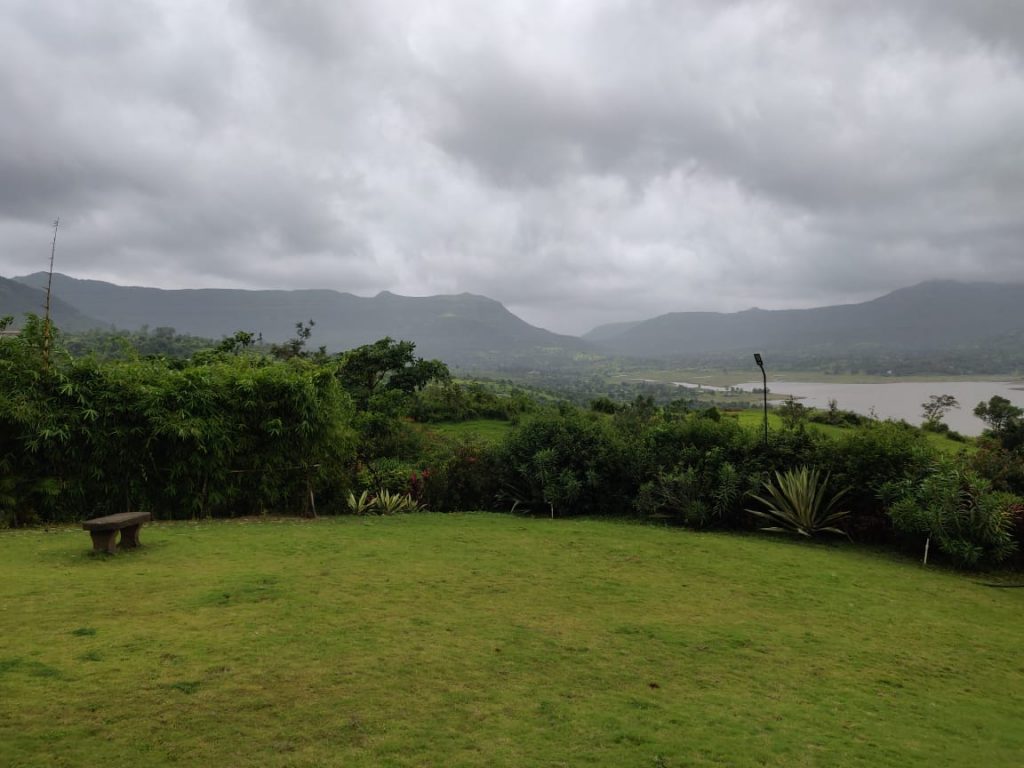 We got to know about Pickyourtrail from their promotions via e-mail and social media. Their idea of Staycation grabbed our attention. Hence we went a step ahead and communicated with one of their travel experts. They were very prompt in responding to our queries and took us through a glimpse of every single property in Maharashtra. Finally, we picked AMANZI – THE BOUTIQUE RESORT in Gevhande Khadak, Maharashtra.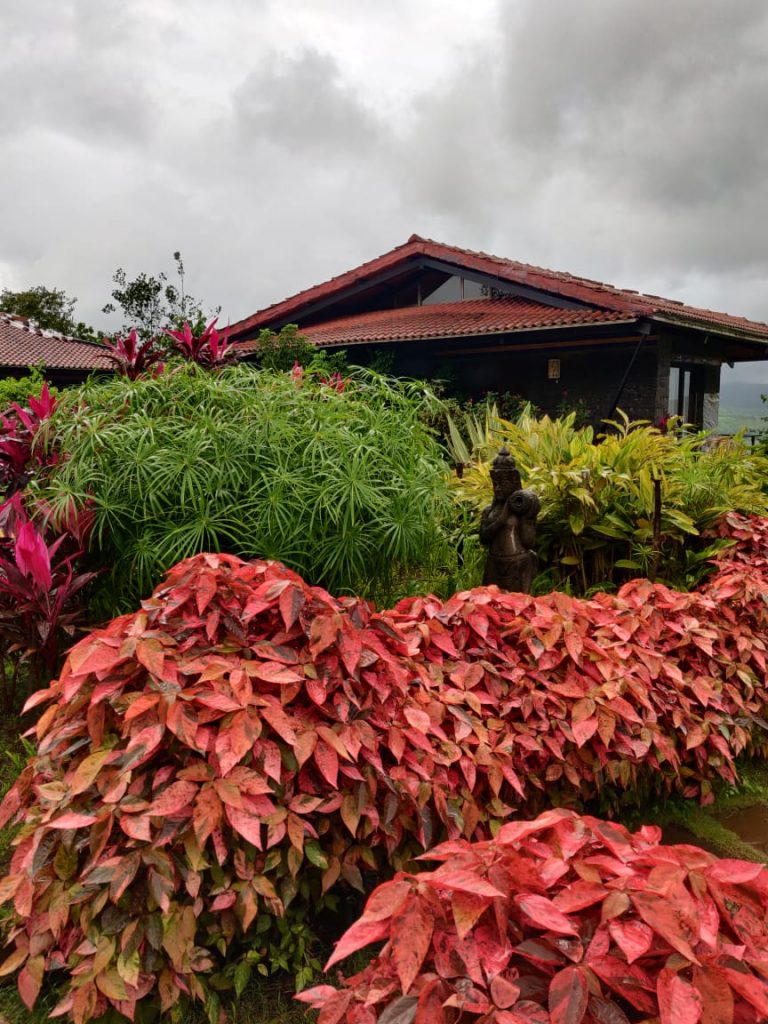 All about the beautiful stay
As the day arrived, we started our dream staycation from Mumbai. It was just a two-hour drive from Mumbai and we reached the place real quick. On our first encounter with the resort, we were totally spellbound by its pristine waters, vibrant skies and blissful surroundings. The view of Pavana Dam from our property was truly mesmerizing. What more could we ask?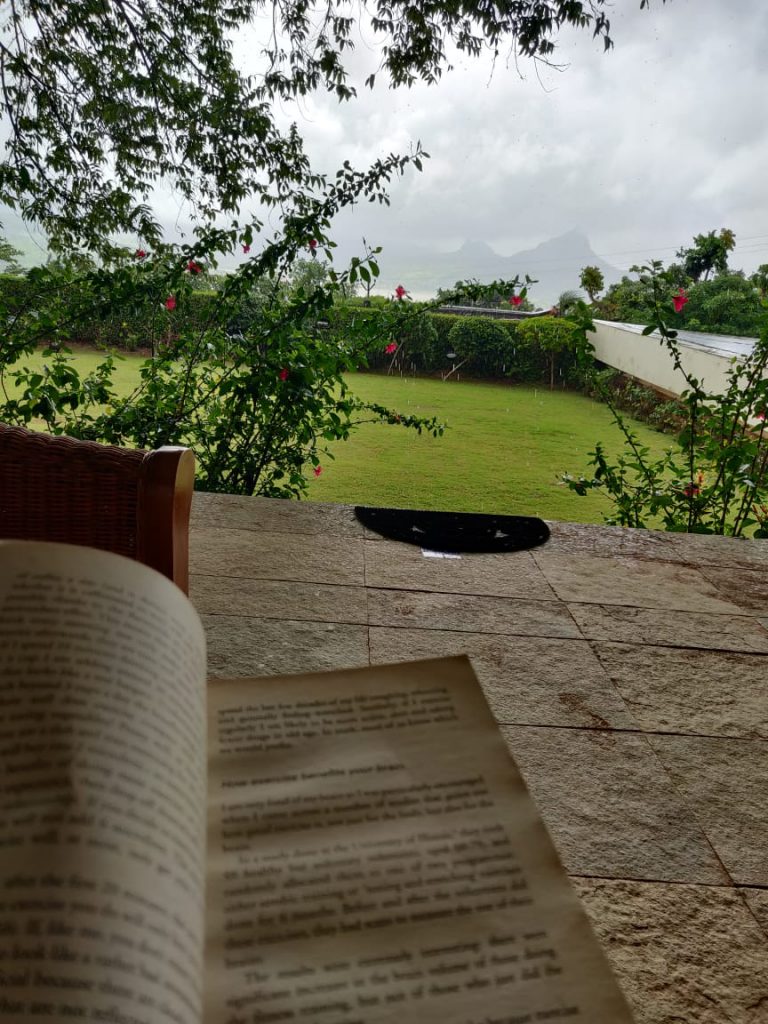 In addition to the beautiful natural atmosphere, out spacious rooms added further beauty to the existing grace of the place. With a well-maintained room, a soft queen-sized four-poster bed, lip-smacking food and friendly staffs, our stay was truly blissful. Strolling in the lush green lawns of the pretty paradise along with my husband was the best moment of our Staycation. We fell in love all over again with each other and with the place as well. We spent our mornings and evenings sitting and chit-chatting at the private veranda attached to our room.
COVID safety measures
We were suggested only COVID-19 free properties by the Pickyourtrail team.
In the hotel, to maintain a safe environment for all guests and staff, we were asked to install the Government recommended AAROGYA SETU APP and register our names in it.
Also, we were asked to give the status as per AAROGYA SETU APP during the time of check-in. This was indeed a sensible check to ensure 100% safety inside the property.
Our room was squeaky clean and we were provided with sanitizers in all public areas.
Since the rooms were located far apart from each other, the chances of public contact were also negligible.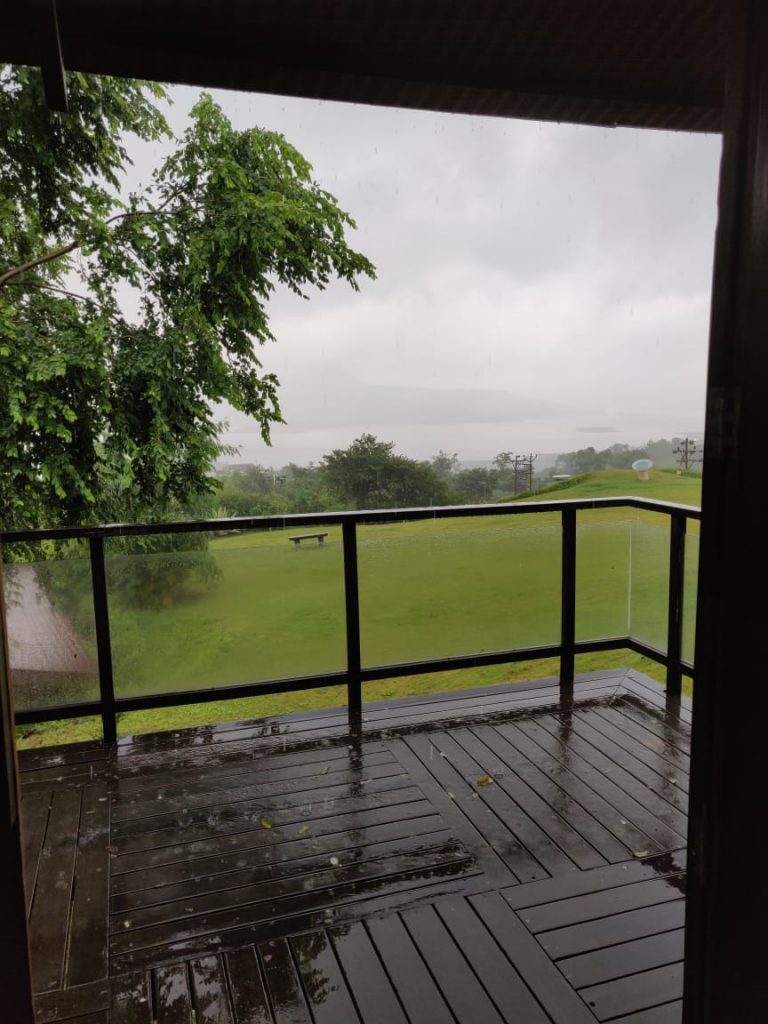 With maximum privacy and safety, we were happily living the best days of our lives. The majestic mountains, lush greeneries, clear skies and serene atmosphere, satisfied all our cravings to travel in a short time span of 2 days. ThePickyourtrail team was also very helpful throughout our trip. Our fear of travelling during the pandemic situation vanished completely. There is a piece of happy news! We are planning our second staycation with Pickyourtrail already! So, when are you planning one?
Also Read: Living The Dreamy Reality At WH Ayatana, Coorg!
Head to the Pickyourtrail website and start planning your Staycation right away! Grab all the exclusive deals curated by the Pickyourtail team. Now you can connect with us via Whatsapp and we are at your service! Let's unwrap the world with Pickyourtrail!