Join our traveller Sandhya Sriram as she unwinds on her journey through Melaka and Kuala Lumpur for a weekend in Malaysia.
Living a stone's throw away from Malaysia – in Singapore, I have realized how different it can be from Singapore. The history, the culture, the food, colors and the people – everything about Malaysia is interesting! Moreover considering the currency exchange rate, everything comes cheap here!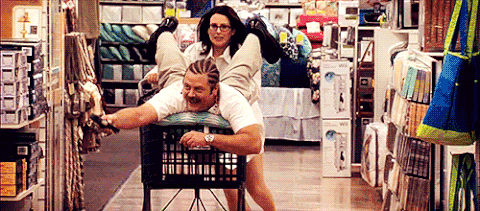 Kuala Lumpur calling 
Kuala Lumpur is a nice city but you have to be careful about pickpockets and thieves. Hold on to your bags, folks!
The Petronas Towers still has me looking at it in awe – these beautiful twin towers have a sky bridge that you can visit – note that you have to go stand in the queue early morning to obtain a ticket, as they give only a specific number of tickets every day.
KL is famous for its shopping and food districts including the huge/vast malls, Chinatown, Little India etc. Cute little cafes, yummy food and affordable shopping are the ways to spend time. Then there is Batu Caves, theme parks, and a good night life.
On the weekend at KL, I

:
Explored the iconic twin skyscrapers, Petronas Towers. My God, are they breathtaking.
Visited a couple of friends at cute cafes in KL Sentral Mall for breakfast and lunch
Shopped for ethnic and cultural items at the Chinatown market
Watched a dance performance of a friend at Temple of Fine Arts
 Ended with a long night of partying in the party district – with Bollywood music and great food!
Afterward, my friend and I headed over to Melaka. We took the early morning bus from KL and reached Melaka around noon – we would have actually reached earlier, but I had incorrectly booked the bus and we ended up in Jasin first and had to take another bus to Melaka then.
Unwinding at Melaka  
So we reached Melaka Sentral at about noon and realized that the actual city/town is about 30-40 minutes away depending on the traffic! But the minute we reached the city centre, I was in awe and love with this place.
Its Dutch and Portuguese cultural charm had remained intact. Most of the buildings are painted the color of brick and have a windmill model set amongst a beautiful garden. It reminded me of my visit to the windmill city of Zaanse Schans, Netherlands in December last year.
The city centre has a beautiful river running with a river cruise on a boat. The entire city is painted in varied colors and the walls are beautiful. There was one lane where the entire wall was colored in various bright shapes and colors and it was wonderful to just sit there and admire that wall!
We then took the Hello Kitty rickshaw ride – just MYR 50 – around the town. The rider was really nice and told us all about the history of this little town. He took us to the Customs Museum (free entry) and we were intrigued by all the goods confiscated by the customs – ranging from guns, swords, knives, drugs, animals, leather etc. We then went to the train and airplane museum. The train carriage was converted into a museum and a shop, where we ended up shopping, too!
All along the way, we ate different local dishes – I am a vegetarian and I found many options too. Fruits, fruit candy with sugar syrup, Mee goreng (noodles), peanuts, chips, chestnut, yummy coconut ice cream and so on. It was a true local food experience.
If you plan on visiting Malaysia, reserve atleast a day's visit to Melaka. You can take in the sights and sounds of this quaint little town. I can't wait to go back there with my family. Book your Malaysia honeymoon package now!
Read more: Other works of Sandhya Sriram!
About the author:
Sandhya is a crazy entrepreneurial scientist and science journalist who has recently ventured into travel and fashion blogging. Find her travel and fashion snaps at @scisandhya 
Note: The images that are being published here are the author's choice, and the organisation takes no responsibility for their usability.