You thought Island hopping was not Possible? Well most people did too. But let me remind you all that there are 26 atolls and 1190 islands in the Maldives, with 187 being inhabited and 106 being freestanding luxury resorts. After all, this small island nation isn't so small. So Just Chill Back and Enjoy What PickYourTrail Has in Store for you: Top 6 Best Multi Island Resorts in Maldives in 2023.
Also Read: 10 Best Resorts in Maldives under $200
Top 6 Multi Island Resorts
Fari Islands
The Marina @ CROSSROADS Maldives
The RIU Maldives
The Residence Maldives
Banyan Tree Hotel Group
1. Fari Islands
In the Top 6 Best Multi Island Resorts. The Ritz-Carlton Maldives, Capella Maldives, and Patina Maldives are the three exquisite hotels that make up the Fari Islands, a new Maldivian world-class resort experience. The Fari Marina, the archipelago's community beating centre constructed around a bustling Fari Beach Club, attractive boutiques, and a range of handpicked, upscale food and beverage options and is also part of the integrated resort project, which celebrates nature, craft, and connection.
Also Read: Things to do with Kids in maldives
2. The Marina @ CROSSROADS Maldives
In the Top 6 Best Multi Island Resorts. These two resorts are part of Emboodhoo Lagoon, the country's first integrated resort destination. This means that you can walk from The Marina @ CROSSROADS to neighbouring entertainment, dining, and shopping. Hard Rock Hotel & Casino features an all-access pass to diving, a relaxing Body Rock spa, and a stretch of sandy beach. The exotic surroundings flow inside modern rooms thanks to vibrant colours.
Because SAii Lagoon is a one of a kind, stunning 5-star hotel, it offers the serenity of sleeping on an own island. While being only steps away from shopping, dining, entertainment, and event space at The Marina @ CROSSROADS.
3. Sun Siyam Olhuveli Maldives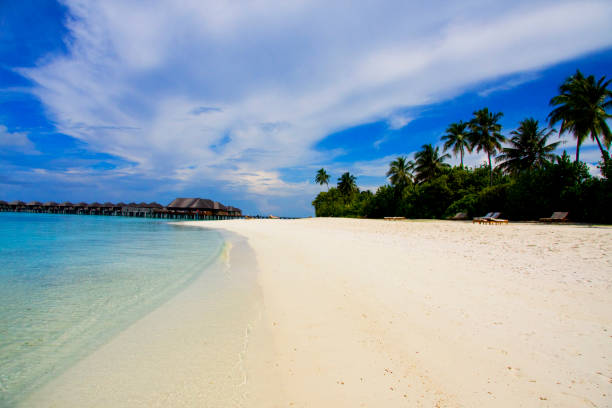 In the Top 6 Best Multi Island Resorts. Sun Siyam Olhuveli spans three idyllic islands and is about 45 minutes away by speedboat. Accommodations range from Maldivian-inspired suites to sleek contemporary villas. The all-inclusive resort has three pools to select from, including an adults-only infinity pool that never fails to impress, and the lagoon, which may tempt you to try something new. Secluded Spa Pavilions, as well as a steam room, sauna, hydrotherapy, store, and beauty salon, are available at the SunSpa. It has a multilingual workforce and also the diamond dive centre is fully equipped to service all levels of divers. Kitesurfing and other water sports are available, as well as a variety of land sports and excursions for a well deserved rest.
4. The RIU Maldives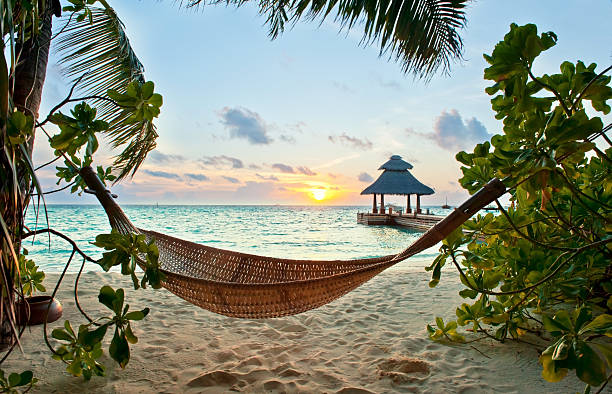 In the Top 6 Best Multi Island Resorts. Hotel Riu Atoll and Hotel Riu Palace Maldivas are Riu Hotels & Resorts' first properties in the Maldives. The Riu Atoll is a four-star hotel with 264 villas, 36 of which are suites with views of the Indian Ocean. You are encouraged to use the Hotel's facilities which include massages and beauty treatments at the spa. So Water activities such as diving and kayaking and paddle surf, as well as entertainment programmes with live music displays.
Also Read: All Inclusive Resorts in Maldives
5. The Residence Maldives
In the Top 6 Best Multi Island Resorts. Residence Maldives is a high end 5 star resort. The Residence Maldives Falhumaafushi is a nearby sister resort of The Residence Maldives at Dhigurah. It connects the resorts by a custom built bridge that allow you to travel between the two. It makes it one of the largest resort options in the Maldives.
Maldives Packages Starting @ ₹78,000
The Residence Maldives in Falhumaafushi is a small island hideaway with 94 beachfront and overwater villas. The Clarins Spa at Falhumaafushi is the only one of its kind in the Maldives. And it offers a variety of treatments designed specifically for the hotel as well as a relaxing environment.
Each of the 173 beach and water villas at the Residence Maldives at Dhigurah has its own private pool. Diving & Water sports Centre, relaxing reading lounge, fully-equipped gym, two complimentary bicycles per room, and a broad choice of water sports and land-based activities are among the resort's highlights that are available to you.
6. Banyan Tree Hotel Group
In the Top 6 Best Multi Island Resorts. The Banyan Tree has a safari style appeal, with magnificent tents, a jungle setting, and has its own wildlife filled reef just offshore. Banyan Tree Vabbinfaru is located in the North Malé Atoll, just 20 minutes via speedboat from the Malé International Airport. On a coral atoll in the Indian Ocean, 48 magnificent villas are surrounded by a white powdery beach. Every villa features a private sundeck, an open terrace, and a landscaped garden. Wedding Facilities in Maldivian-style ceremony can be held on a secluded sandbank or even underwater.
Already Craving to Plan? No Hassle, Click on PickYourTrail to Plan your Maldives Vacation right away with our best Maldives tour packages. Check out some of our honeymoon packages for Maldives readily made for you. Any Suggestions or Issues? Feel free to contact us.
Note: The images that are being published here are the author's choice, and the organisation takes no responsibility for their usability.