Known for its rich culture, diverse heritage, tiny homes, and famed Golden Age legacy, Amsterdam is the capital of the Netherlands. In Addition to that, it is made up of lined-up buildings and lovely lakeside views. The foundation of the city is a tremendous technical accomplishment, with half of the Netherlands resting a metre above sea level and Amsterdam built on clay. Moreover, to prevent trees from falling into the naturally swampy terrain, Wooden piles are erected in Vondelpark. Now that's enough about Amsterdam, Lets see what is there for you to explore within it. Here is what PickYourTrail is up with – The 15 Best Places to Visit on your Amazing Trip to Amsterdam in 2021.
Also Read: Amsterdam at night
The 15 Best Places to Visit in Amsterdam
Van Gogh Museum
Anne Frank House
Vondel Park
Royal Palace for Amsterdam
Rijksmuseum
Heineken Brewery
Efteling Park
Dam Square
Amsterdam Dungeon
Leidseplein Square
Muiden Castle
Artis Zoo
Albert Cuyp Market
Het Schip
De Hortus Botanicus
1. Van Gogh Museum
The Van Gogh Museum is a great place to visit in Amsterdam if you're looking for something to do. The museum attracts 1.5 million visitors each year, making it one of the most significant art galleries in the world. The museum is the second most visited in Amsterdam, because to Gogh's terrible life and remarkable talent. Van Gogh's work is on exhibit, including over 200 paintings, 500 sketches, and 700 letters.
Hours: 9 a.m. to 5 p.m.
INR 1400 per person is the entry cost.
Also Read: Amsterdam – Complete Guide
2. Anne Frank House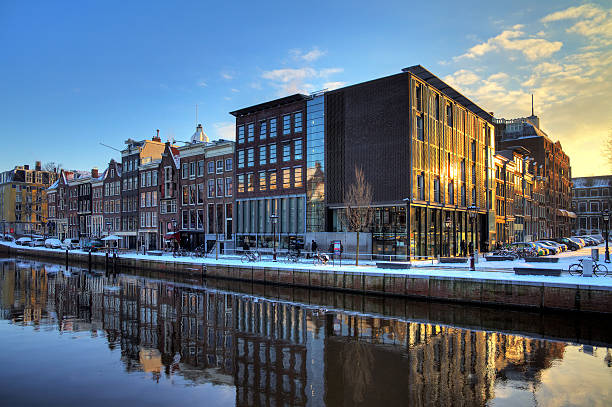 This is one of the most visited tourist attractions in Amsterdam. A vacation to this city would be incomplete without a stop at this home. Anne Frank was a young Jewish girl living in the Netherlands during WWII. She kept a diary while hiding from the Nazis, detailing the horrors her people faced. This museum houses the house where Anne's family hid for so long.
Hours: 9 a.m. to 7 p.m.
Adults pay INR 725; children pay INR 370; children under 9 pay nothing.
Also Read: Anne Frank's House
3. Vondel Park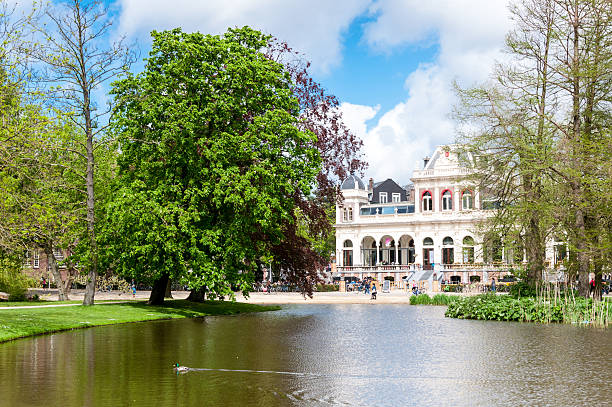 Every day, hundreds of visitors and locals go to Amsterdam's most popular park. The Blauwe Theehuis, Café Vertigo, Vondelpark, De Vondeltuin, and the Groot Melkhuis are just a few of the restaurants and cafés in the area. In the park, there is a skate rental store, an open-air theatre, and a rose garden with over 70 different varieties of roses.
Hours: 9 a.m. to 11 p.m.
There is no entrance cost.
4. Royal Palace for Amsterdam
It is located in Dam Square and is one of the most famous tourist attractions in Amsterdam. It was once a municipal hall, but now it belongs to the state and is used by the family for Royal Official Dutch events. For the majority of the year, the Palace has been available to the public (open the whole week except Mondays). The public is only permitted to visit the Palace on days when Royal Events are taking place.
Hours: 10 a.m. to 5 p.m.
Adults pay INR 800, while children enter for free.
5. Rijksmuseum
This Museum, which was created in 1809 to hold the nation's outstanding art and antiquities in more than 250 rooms, is one of the most popular sites to visit in Amsterdam for art lovers. There is also a large library with about 35,000 volumes and manuscripts in its collection. There are also traditional handicrafts, mediaeval sculptures, and modern art forms on show.
Hours: 9 a.m. to 5 p.m.
INR 1500/- per person entry fee
Also Read: Cycling tour in Amsterdam
6. Heineken Brewery
This is one of the greatest locations to visit in the vicinity of Amsterdam, especially if you enjoy beer. It all began in 1864, and a tour of the brewery will teach you about the Heineken magic that goes into creating beer. We recommend purchasing a VIP tour, which includes tastings of five different beers as well as free cheeses.
10:30 a.m. to 7:30 p.m.
Adults pay INR 1300; minors between the ages of 12 and 17 pay INR 1000; children under the age of 11 pay nothing.
7. Efteling Park
Efteling Park is one of the greatest locations to visit in Amsterdam if you enjoy amusement parks. Every day, a large number of tourists visit the fantasy-themed amusement park, which provides them with a fun-filled day. Take a trip on one of the many themed attractions based on fairy tales and mythology. Inside the park, there are many aspects inspired by mythology and legend. This location in Amsterdam is absolutely amazing.
Hours: 11 a.m. to 7 p.m.
The entry fee is INR 3285.
Also Read: Rijksmuseum
8. Dam Square
Amsterdam, like any great city in the world, has a focal point. The Royal Palace, New Church, and Madame Tussauds Wax Museums are all located on Dam Square, which is one of the city's most recognisable sights. This is one of the best spots to begin your sightseeing tour of the city, as well as one of the most well-known must-see attractions in Amsterdam.
Hours of Operation: Open 24 hours a day, 7 days a week, Entry Fee: None
9. Amsterdam Dungeon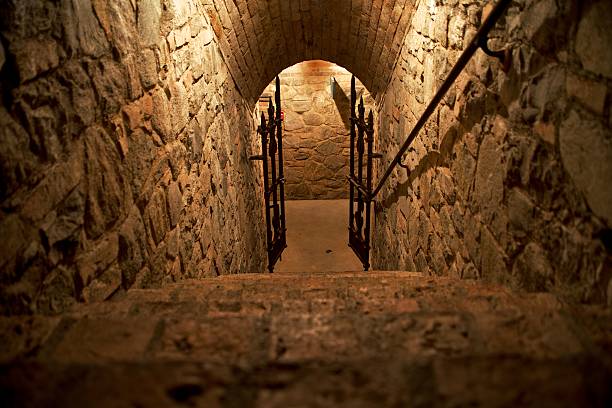 The Amsterdam Dungeon transports you to a cathedral where you will be transported back in time to 500 years of Amsterdam history. Tunnels, labyrinths, torture chambers, mirror hallways, and spine-chilling characters are all part of this reality/fiction attraction. You must go to one of Amsterdam's unique tourist attractions.
Hours: 11 a.m. to 7 p.m.
From INR 1500 onwards, there is an entry fee.
10. Leidseplein Square
While you're in Amsterdam, don't forget to visit these intriguing things to see! Leidseplein Square, known for its nightlife marvels, provides the finest of Amsterdam evenings. This location offers a diverse selection of taverns and pubs where you may sample various European beers with your friends. This plaza also has a number of theatres and stand-up comedy shows.
Hours of Operation: Open 24 hours a day, 7 days a week Entry Fee: None
Also Read: Amsterdam in December
11. Muiden Castle
This is regarded as one of the most popular tourist destinations in the Netherlands. Muiden Castle, another popular Amsterdam site, is recognised for its charming and scenic attractiveness. This ancient castle is one of Amsterdam's most attractive attractions, with spectacular views of the city.
Hours: 12 p.m. to 5 p.m. Sat-Sun
Adults pay INR 1200, while children pay INR 700.
12. Artis Zoo
Artis Zoo is one of Europe's oldest zoos, as well as one of the most entertaining places to visit in Amsterdam. It will appeal to children, and there will be several interesting displays for them to enjoy. Giraffes, elephants, lions, and zebras are among the creatures you may view here. The Micropia and Planetarium, a museum dedicated to microorganisms, would be a unique experience!
Hours: 9 a.m. to 5 p.m.
The entry fee is INR 2400.
Also Read: Royal Palace in Amsterdam
13. Albert Cuyp Market
This is an excellent opportunity to purchase fresh produce or browse the vendors. Clothing, souvenirs, and local items are all available for purchase. You may also sample genuine cuisine from some of Amsterdam's top eateries.
Hours: 9 a.m. to 5 p.m.
Entry is free.
14. Het Schip
If you are interested in the beauty and majesty of diverse constructions, Het Schip is a building that you should not miss. Het Schip is a low-income apartment structure in western Amsterdam that was designed by famous architect Michel de Klerk in 1919.
Hours: 11 a.m. to 5 p.m.
The entry fee is INR 700.
Also Read: Dam Square
15. De Hortus Botanicus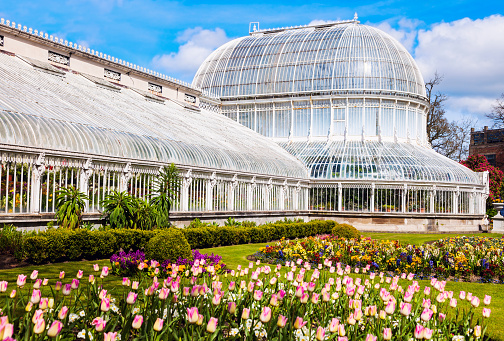 The garden, which was founded in 1638, is home to a glass-domed palm house, many greenhouses and conservatories, and a colonial-era seed house, among other interesting structures. More than 4000 species call this Botanical Garden home, and children of all ages flock here. There's lots to see and do here, from the butterfly habitat to the plant-themed art exhibitions.
Hours: 10 a.m. to 5 p.m.
Adults pay INR 750; children (4-15 years old) pay INR 400; children under 4 years old pay nothing.
---
That's all for now. Hope you enjoyed the views. Looking to travel to Amsterdam? Take a look at these amazing Amsterdam Packages, curated just for you. Also wanting to explore and customize your Plans? Let pickyourtrail help you curate your vacation plans. See you soon. Stay tuned for more.
Note: The images that are being published here are the author's choice, and the organisation takes no responsibility for their usability.