Thailand is well known for its nightlife, hippie markets, scenic islands, authentic temples and spas. But it is the beaches in Krabi that make up for all the glitz and glamour that it boasts of. The uninterrupted stretch of sand Railay beach is the hub for tourists who love sunbathing, swimming in crystal clear water, diving, and mostly for party animals. If you want a secluded holiday, you have Railay beach in Krabi. Stroll around the bird populated banks, relax at the centuries-old architecture, or venture out to vanilla-scented spice plantation – there is a lot you can do at the beaches in Railay beach Krabi. Here is a list of all the top beaches that you should visit on your trip!
Railay beach is offering a tranquil and calm world with no roads; only footpaths. No buses, no cars, just longtail boats. Cut off from the rest of the hustle-bustle Krabi. The gorgeous Railay beach is blessed with white sandy beaches, soaring limestone cliffs, caves, viewpoints and a lagoon hidden inside the cliffs, shaped and fed by the changing tides. A paradise to go relax, experience the adventure forays and chilled-out evenings.
Railay beach Krabi – Cluster of gorgeous beaches
Railway beach is a perfect place to spend your dream vacation. Being one of the oldest beaches of Thailand, the island had secret tourist back in the 70s. The beach has retained its own set of visitors travelling for its outstanding well maintained natural environment and also it has enamoured followers for its secluded beach experience, as the scenic limestone cliffs cut off Railay from the mainland. Located exactly 10mins from east of Ao Nang in Krabi, the Railay beach featuring four distinctive beaches on its 100ha area.
The four magnificent and distinctive beaches of Railay are Railay Beach West and East, Phra Nang Beach, and Tonsai Beach. These beaches are very much closer to each other and are a must visit on your Krabi tour package. Every beach has its own set of the guest. One of the most tourists attracted beaches is Railay West, south Thailand's most attractive, astounding and charming beach serving as the main 'port of arrival' on the peninsula, it offers perfect soft sand on a 600-metre-long, rather wide, beach, and a tiny community of friendly locals and ex-pats who run small stores (convenience, beachwear, handicraft), bars and restaurants on Railay Walking Street. All these beaches are well connected and interlinked by short pathways. You can stroll through the pathways to compare and contrast the attractions of the beaches.
What to do in Railay Beach Krabi?
The beach not just offers activities such as diving, swimming, watersports also has unique activities such as Diamond cave, Princess cave, hidden lagoon and rock climbing.
The princess cave is decorated with objects that believed to help with fertility. There are two caves on the eastern end of Ao Phra Nang. The Diamond cave located at the foot of limestone cliff which separates the beach from Krabi. The cave is quite big and accessible from the west and east Railay beach. The cave consists of a high roof, home for bats, stalactites, stalagmites and is a true wonder of nature.
Railay beaches are well known for their nightlife. The smoky reggae bars and beach clubs in Railay have a 70s touch as the got stuck with bohemian décor and laid-back atmosphere. Railay is a nightlife paradise and with its driftwood venues, open-air terraces overlooking the sea and the mangrove forest making it a perfect place to spend your night on your next Krabi packages from India. 
How to reach by Water?
You can take a ferry from different ports such as Ao Nang, Krabi, Koh Lanta, Ko Phi Phi, and Phuket but it is most recommended to take the ferry or a longtail boat from Ao nang and Krabi ports as it takes much lesser travel time when compared with other ports. The ferry journey would be a little bit bumpy and it takes a minimum of 20 minutes to reach the port of Railay. The ferry cost is 100 Baht per person. Railay Beach Krabi is synonymous with beaches and beach parties. The very name of the beach brings visuals from the best beach activities such as Diamond cave, sunbathing, hiking, diving, rock climbing and the most exciting nightlife experience right in front of our eyes. Planning a Thailand vacation? Looking to experience Railay beach during your stay in Thailand? What are you waiting for? Customise and book your Thailand tour package with Pickyourtrail. Put on your folksy hippie clothing, headbands and beads necklaces, Railay is awaiting.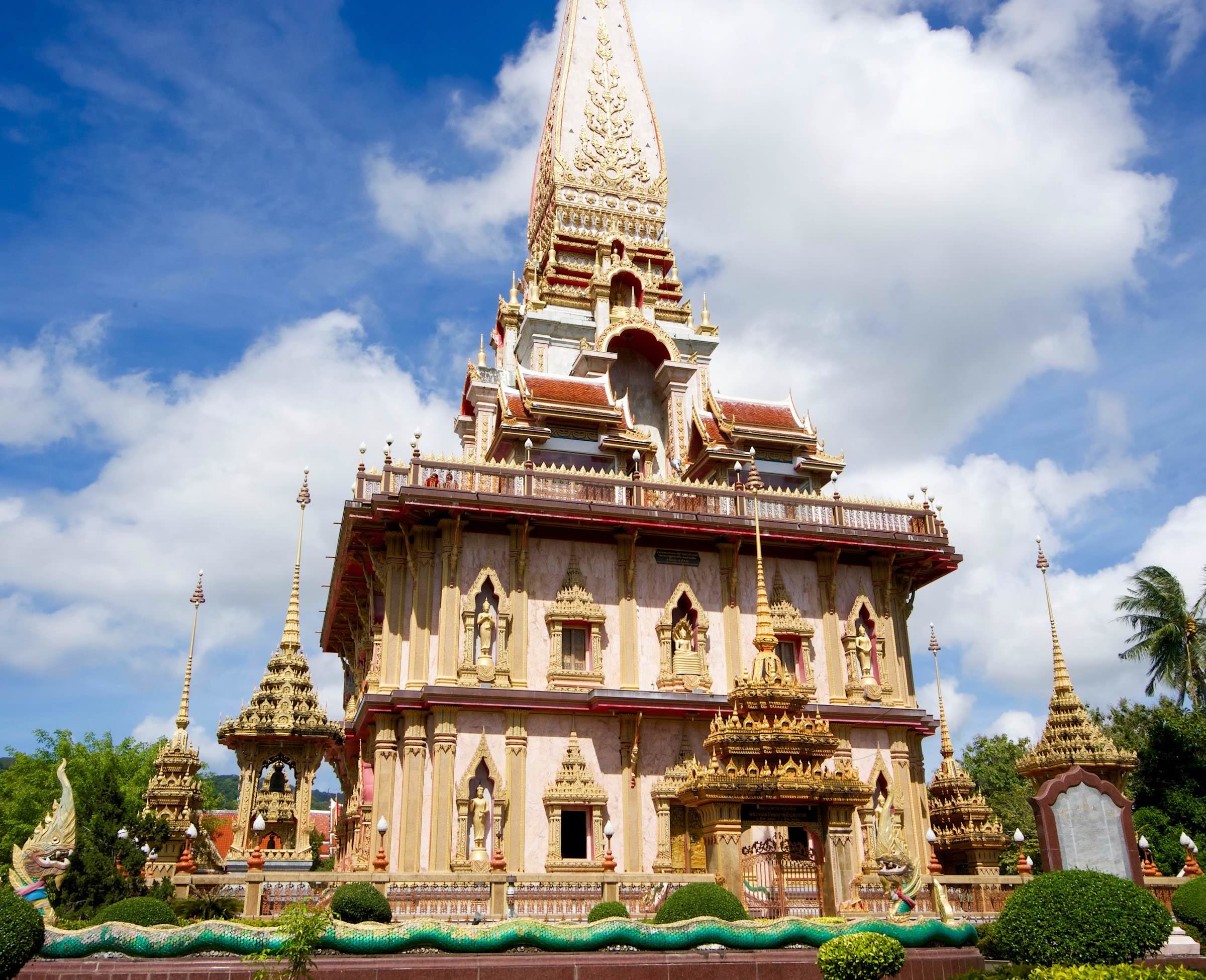 Thailand Full Moon Party Packages
Flights excluded
3 star accommodations
5 activities
Shared transfer
₹ 87,095
Starting price/person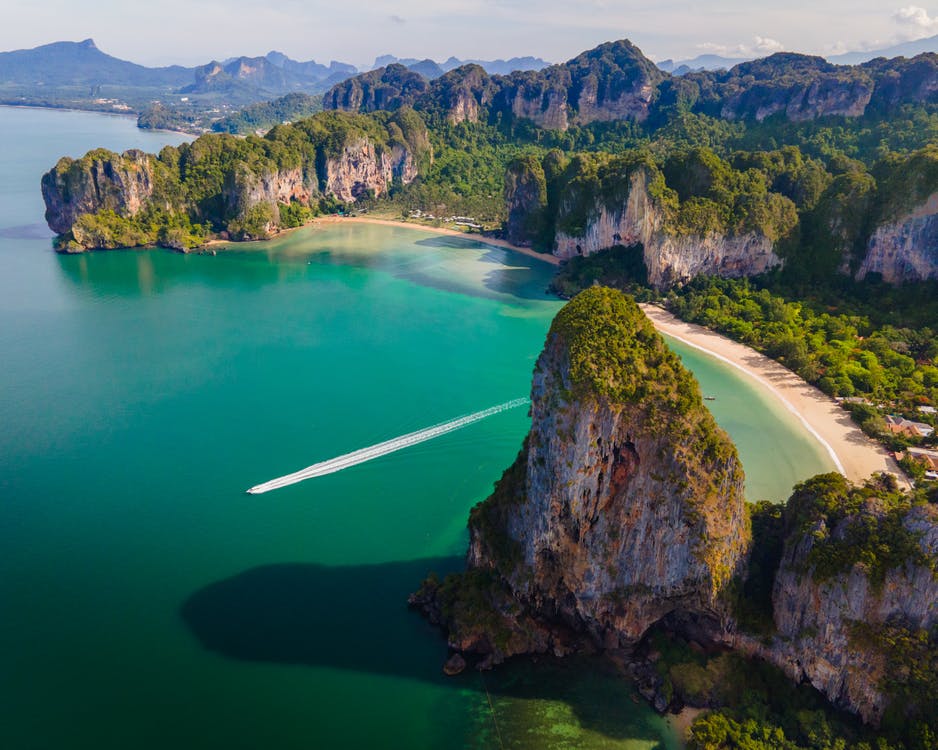 Spellbinding 4 Days India To Thailand Package
Flights excluded
4 star accommodations
1 activities
Shared transfer
₹ 19,745
Starting price/person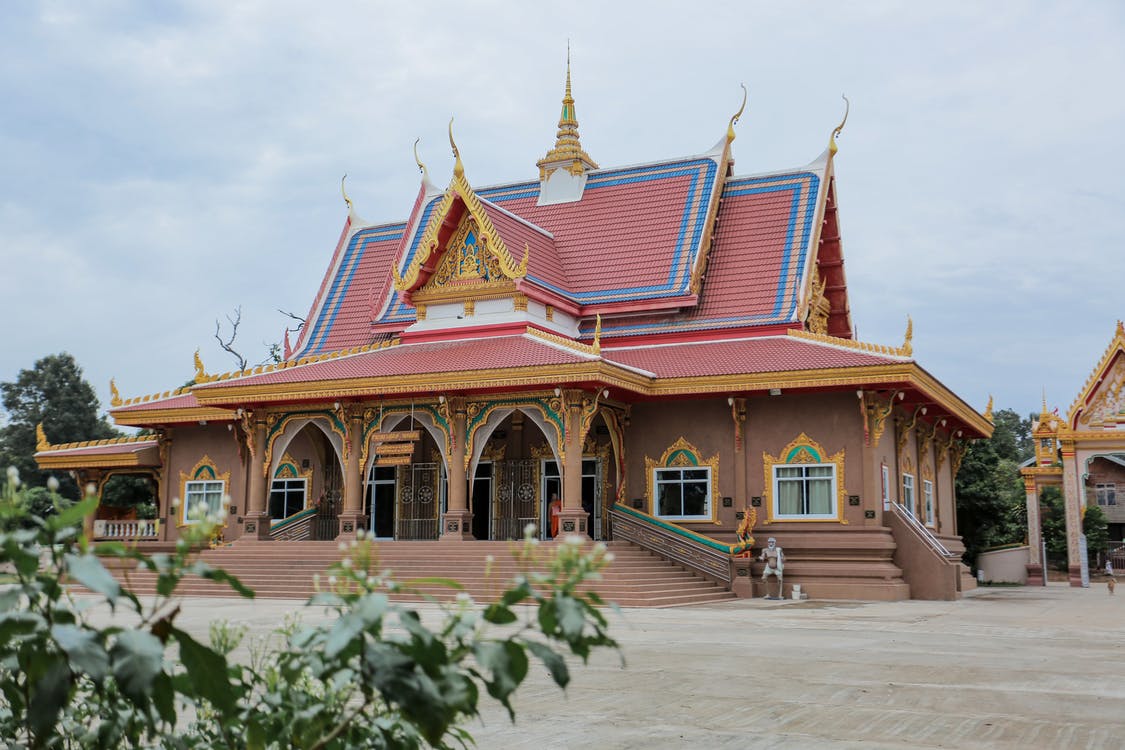 Jubilant 6 Nights Thailand Travel Packages
Flights excluded
4 star accommodations
4 activities
Shared transfer
₹ 30,061
Starting price/person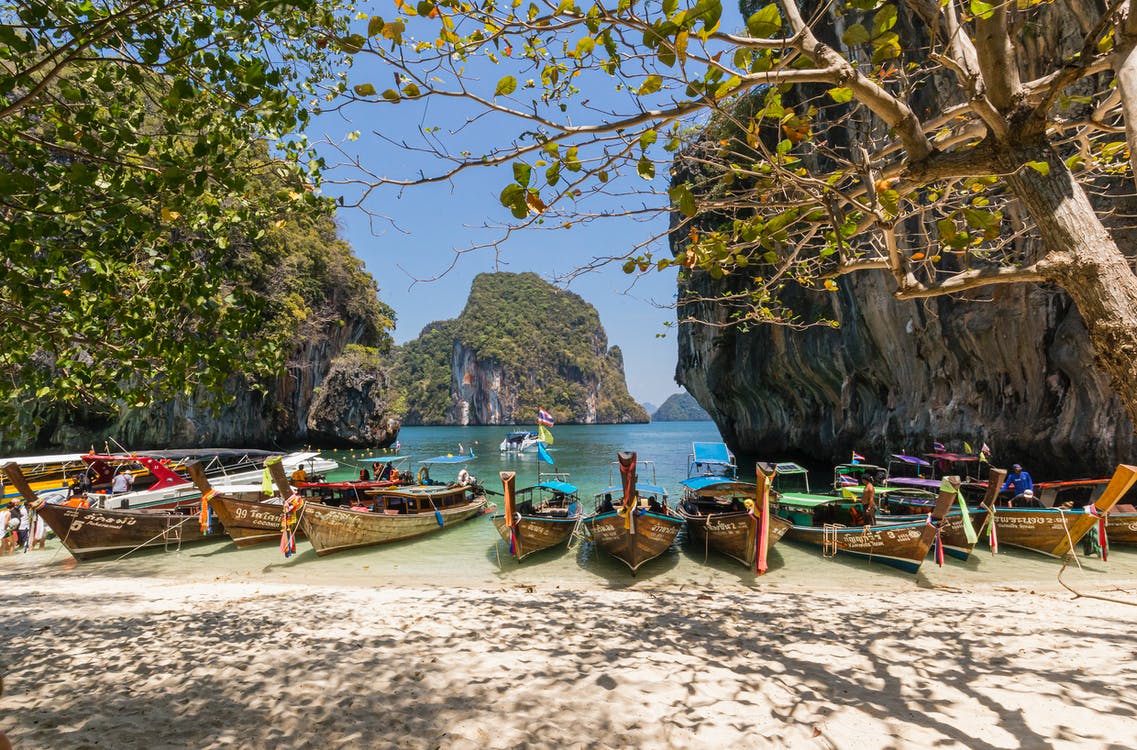 Serene Phuket Krabi Tour Package
Flights excluded
3 star accommodations
2 activities
Shared transfer
₹ 24,898
Starting price/person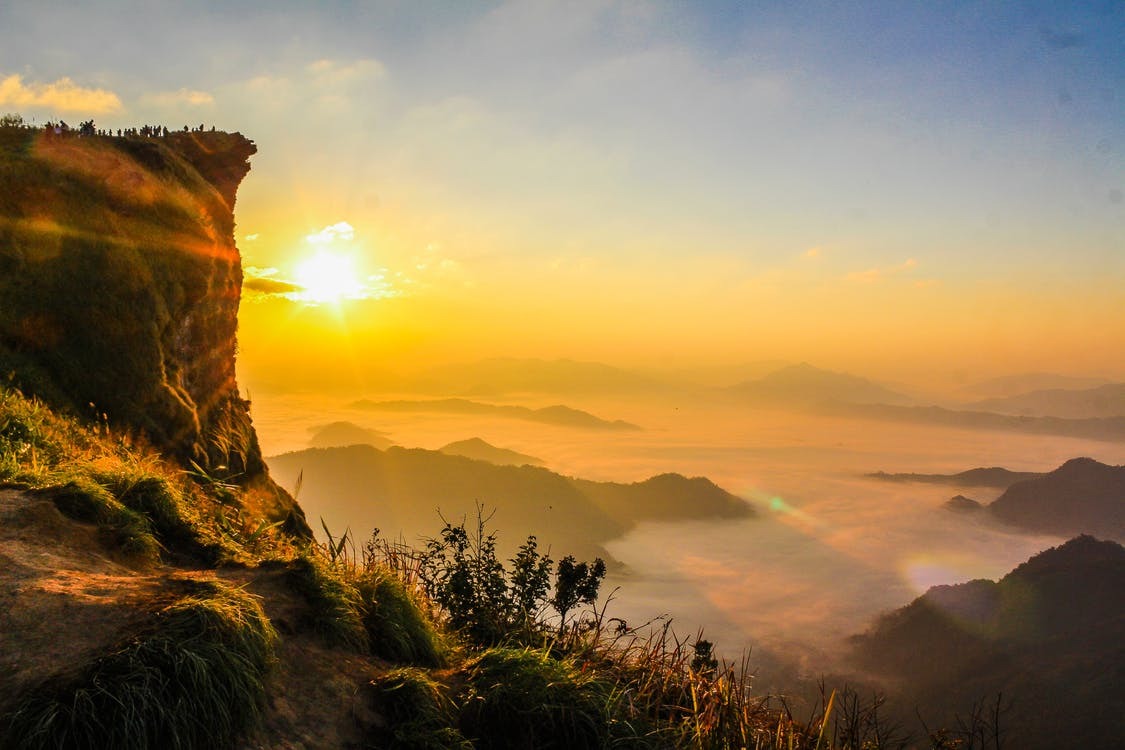 Beautiful 3 Nights Thailand Vacation Packages
Flights excluded
5 star accommodations
2 activities
Shared transfer
₹ 31,165
Starting price/person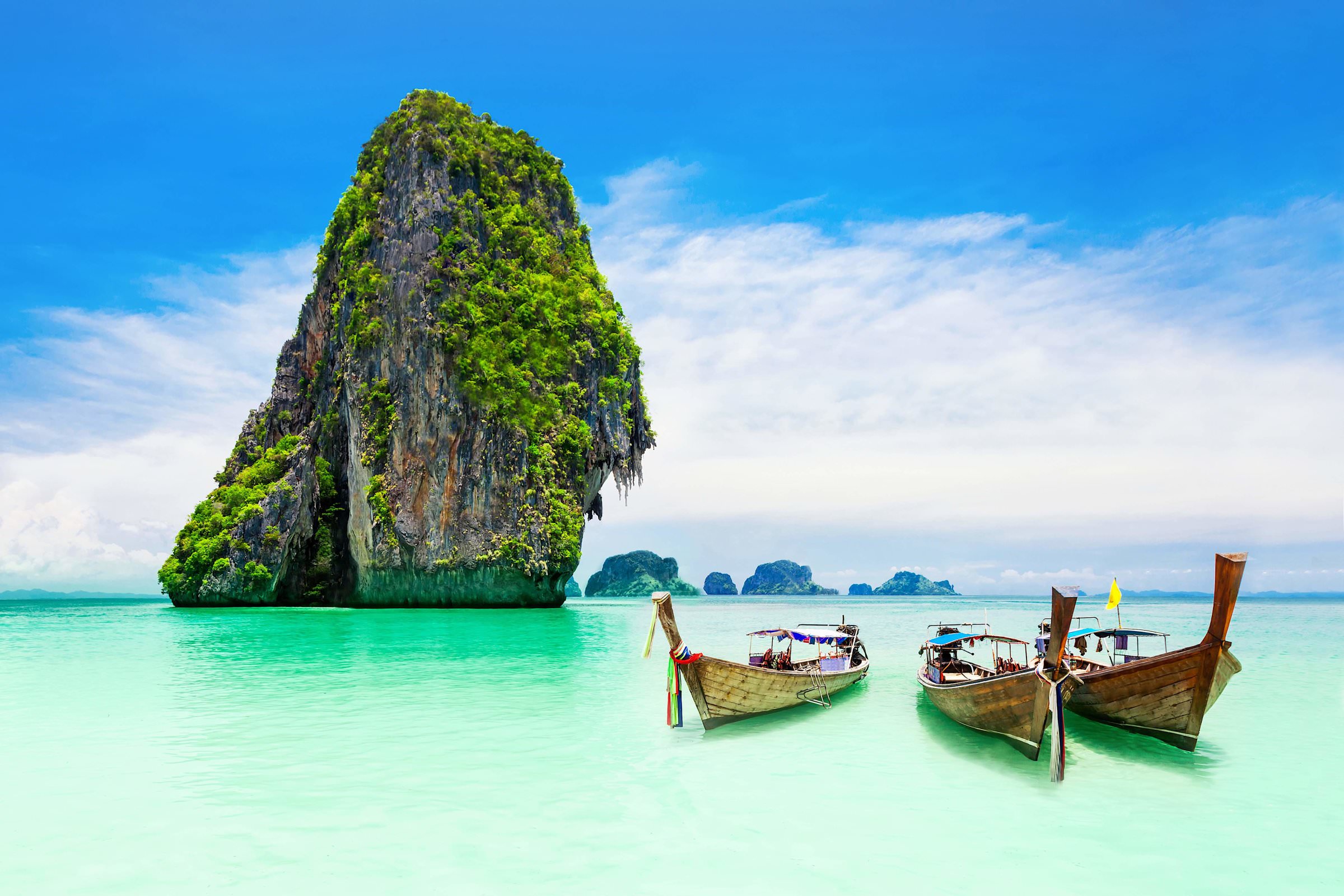 Classic 6 Nights Thailand Tour Packages
Flights excluded
Hotel accommodation
2 activities
Shared transfer
₹ 47,578
Starting price/person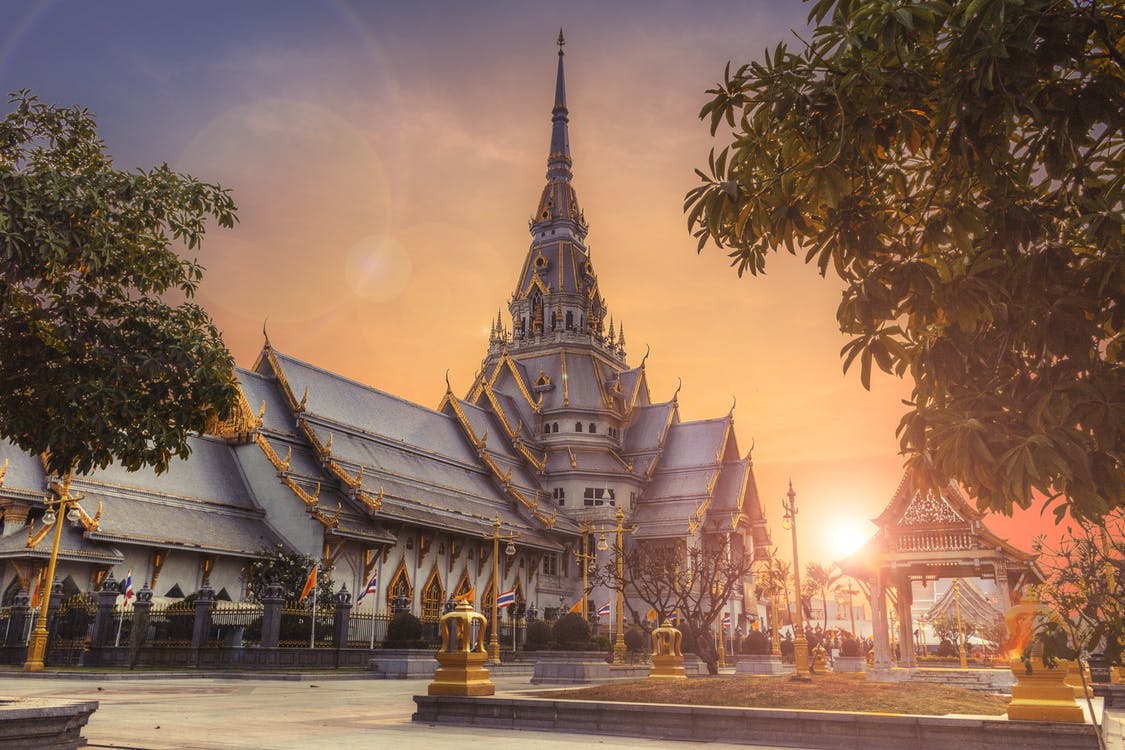 Picturesque Bangkok Pattaya Tour Package
Flights excluded
3 star accommodations
1 activities
Shared transfer
₹ 14,576
Starting price/person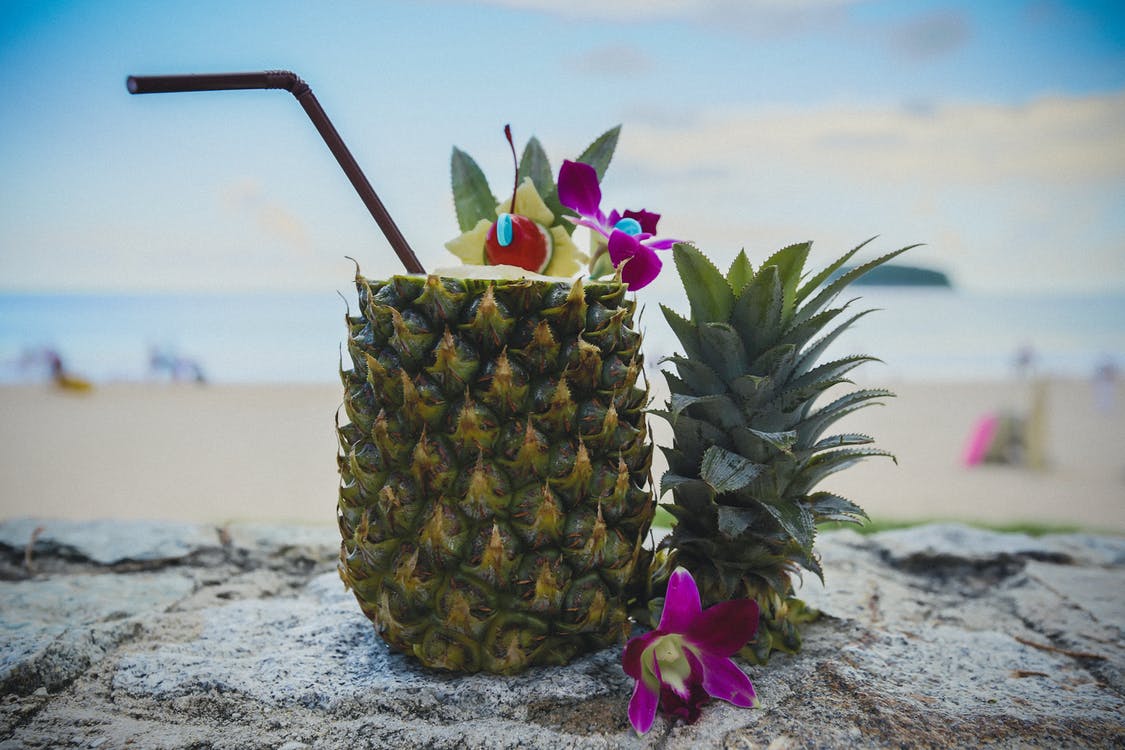 Postcard-Perfect Phuket and Bangkok Packages
Flights excluded
3 star accommodations
2 activities
Shared transfer
₹ 21,480
Starting price/person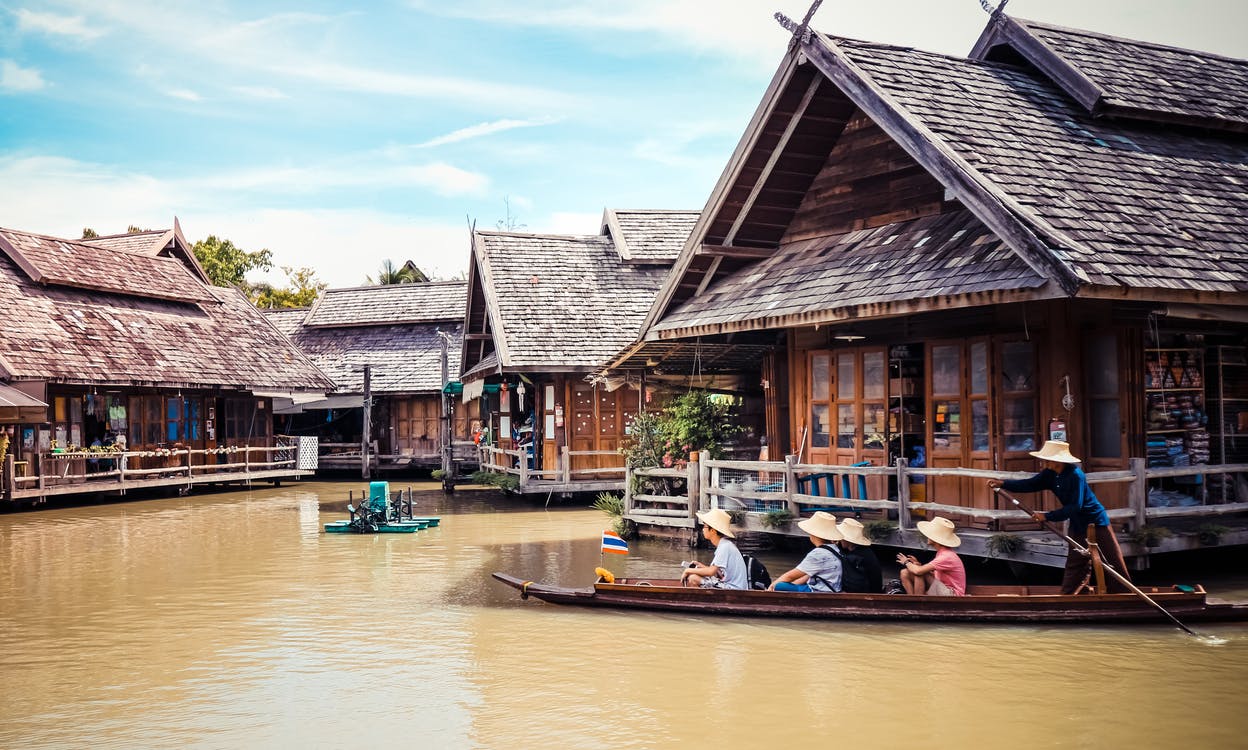 Marvellous Thailand Holiday Packages
Flights excluded
3 star accommodations
3 activities
Shared transfer
₹ 18,047
Starting price/person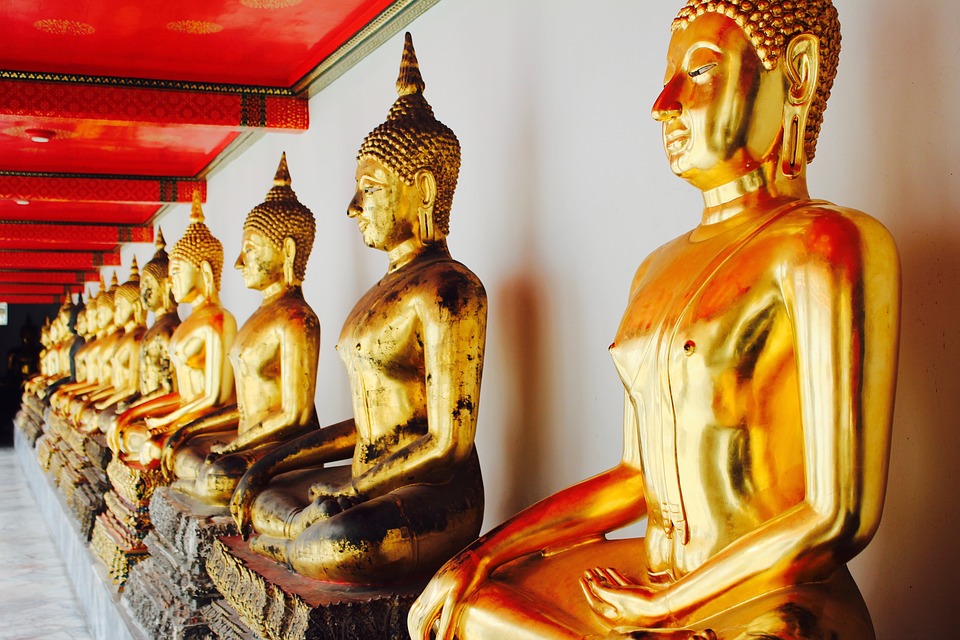 Beautiful Phuket Krabi And Bangkok Package
Flights excluded
3 star accommodations
3 activities
Shared transfer
₹ 29,450
Starting price/person