The Maldives is a paradise for all tourists wishing to escape their mundane lifestyle. Plan your stay at Reethi Faru Resort Maldives to enjoy an opulent getawayon the remote, uninhabited island of Filaidhoo. Prepare to have an unforgettable tropical island vacation while making memories that will last a lifetime. Enjoy the sparkling, clear water, white coral sand, lush vegetation, delectable food, and so much more. You'll be teleported to a new universe as soon as you enter this resort. Choose a Maldives tour package to make your ideal getaway a reality. Visit this genuinely amazing location where you can select from a wide range of experiences to take part in while you're there.
How to reach Reethi Faru Resort Maldives?
Velana International Airport (MLE) and Reethi Faru Resort are separated by a distance of roughly 159 kilometres. There are two ways to get to your resort: by domestic flight followed by a speedboat trip, or by seaplane. Select the one that best suits you to kick off your trip to the Maldives in style.
Also Read: Anantara Veli Maldives Resort: A Wholesome Guide for a Perfect Vacay!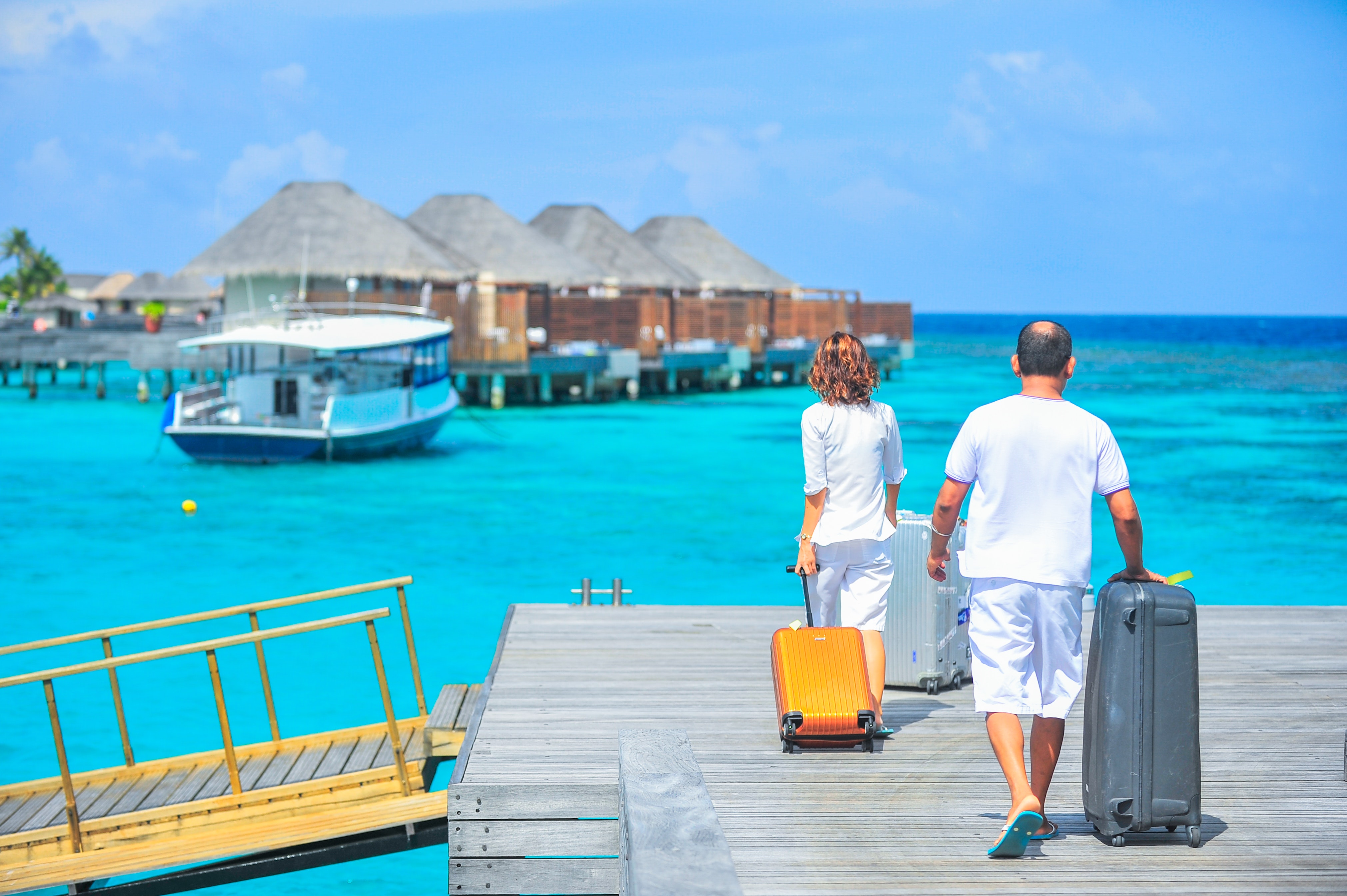 Accommodation at Reethi Faru Resort Maldives
At Reethi Faru Resort, each villa is exquisitely constructed with attractive designs, brilliant colour schemes, and wonderful furniture. A total of 150 villas are available, and they are divided into three types: garden villas, beach villas, and Water villas in Maldives. Prepare yourself for sumptuous service and a stay that fulfils all of your desires. Select the ideal romantic getaway on your Maldives honeymoon package to experience the ultimate vacation.
Garden Villas
Deluxe Beach Villas
Water Villas
Deluxe Beach Pool Villas
Two-bedroom Garden Suites
Deluxe Two Bedroom Beach Suites
Two Bedroom Water Villa Suites with Spa Tub
1. Garden Villas
Each garden villa is encircled by beautiful greenery and guarantees to provide you with peace and serenity. The villa is a combination of tropical charm with a modern flair.
2. Deluxe Beach Villas
Whoever wants privacy will love a beach villa. There are sun loungers, large bathrooms, and many other amenities on every property. Plan your stay in the midst of nature and head to the beach whenever you please!
Also Read: Vakkaru Maldives: An Absolute Guide!
3. Water Villas
If you adore the thought of being always surrounded by water, water villas are a fantastic option. These villas feature lovely natural lighting, cosy furnishings made of wood, and positive vibes.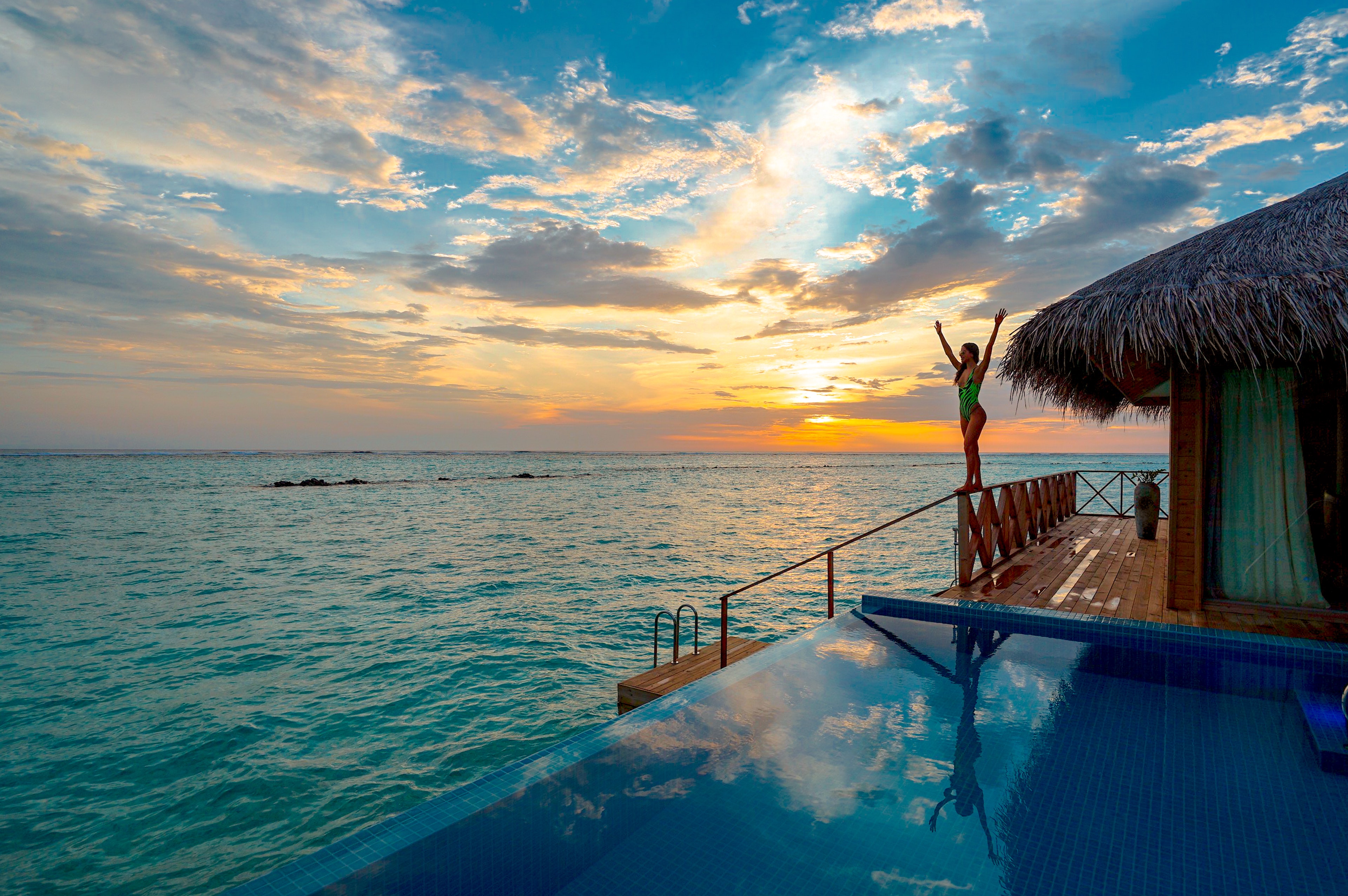 4. Deluxe Beach Pool Villas
Families with children as well as couples on their honeymoon should consider Deluxe Beach Pool Villas. Its stunning interiors, brilliant colours, and private pool make it the perfect place to unwind.
5. Two-bedroom Garden Suites
The beautiful two-bedroom garden suites are ideal for groups of friends or families travelling together. You will fall in love with this villa immediately thanks to its large rooms, welcoming atmosphere, all-inclusive amenities, and so much more.
Also Read: Taj Exotica Resort and Spa, Maldives: A Complete Guide!
6. Deluxe Two Bedroom Beach Suites
The deluxe two bedroom beach suites will make a wonderful decision because they have open air showers, basic amenities, two rooms, and luxurious services.
7. Two Bedroom Water Villa Suites with Spa Tub
You will not want to leave this lovely two-bedroom water villa suite with a spa tub any time soon! With a huge tub, spacious rooms, all the amenities, and picturesque, this will be the ideal decision to make whether you are travelling with your family or on your honeymoon.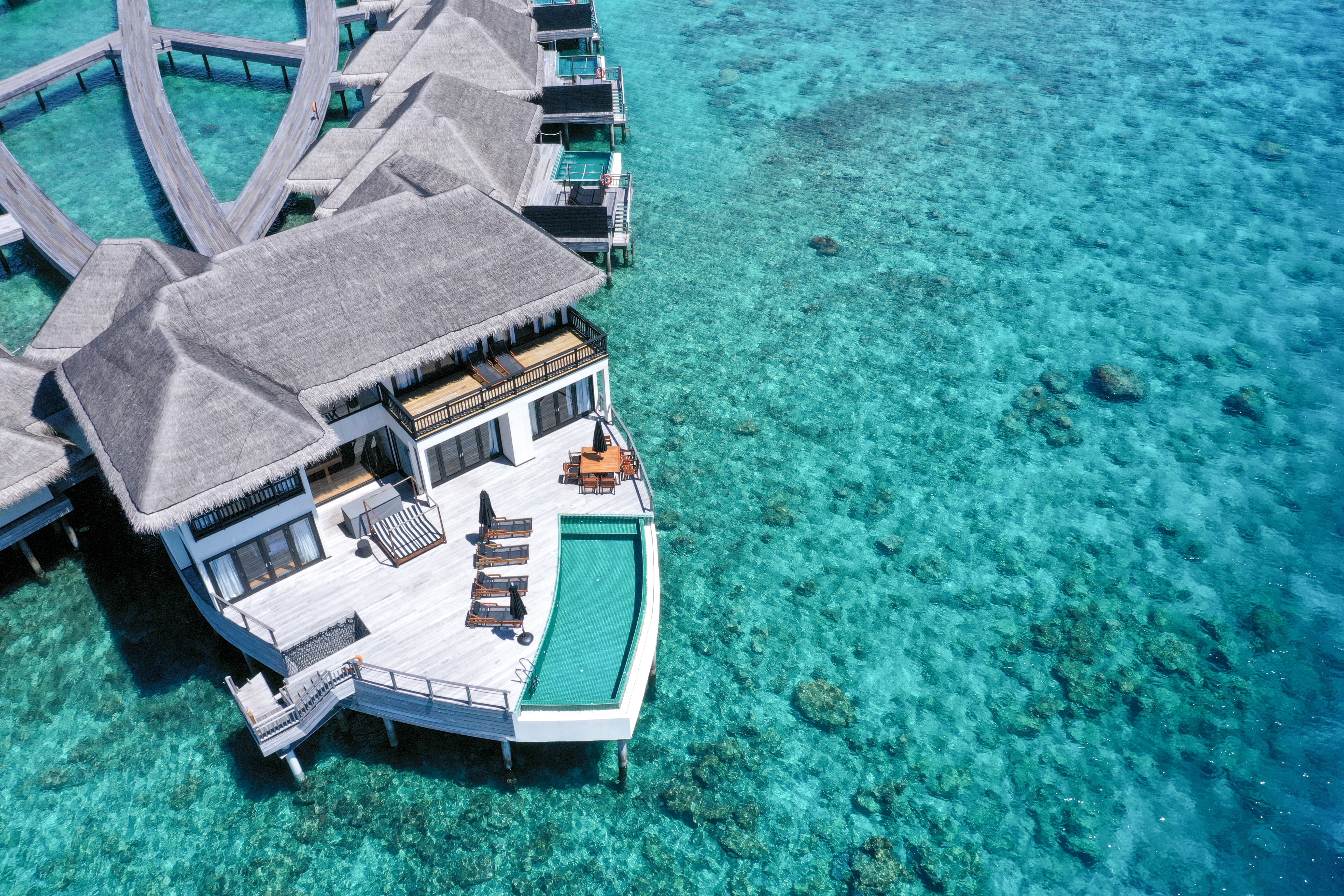 Dining at Reethi Faru Resort Maldives
Six restaurants and six bars have been specifically designed for guests at Reethi Faru. Get ready to enjoy live grills, premium food prepared in tandoori ovens, and the most delicious, traditional Maldivian cuisine. Let your plate enjoy itself and feed you with flavours and tastes you've never experienced before. Bars feature delectable cocktails, smoothies, superb wines and a wide variety of international drinks. No matter how you are feeling, there is something here that will suit you and make sure that you come back. Enjoy the unmatched dining experience at the resort!
Vakaru (Main Restaurant)
Dhiyavaru Restaurant
Huvandhu Garden
Reethi Grill
Veggie And Vegan
Haruge(Main Bar)
Nala Bar
Raalhu Café
Veyo Bar
Thari Bar
Sunset Bar
Also Read: Amilla Maldives Resort and Residences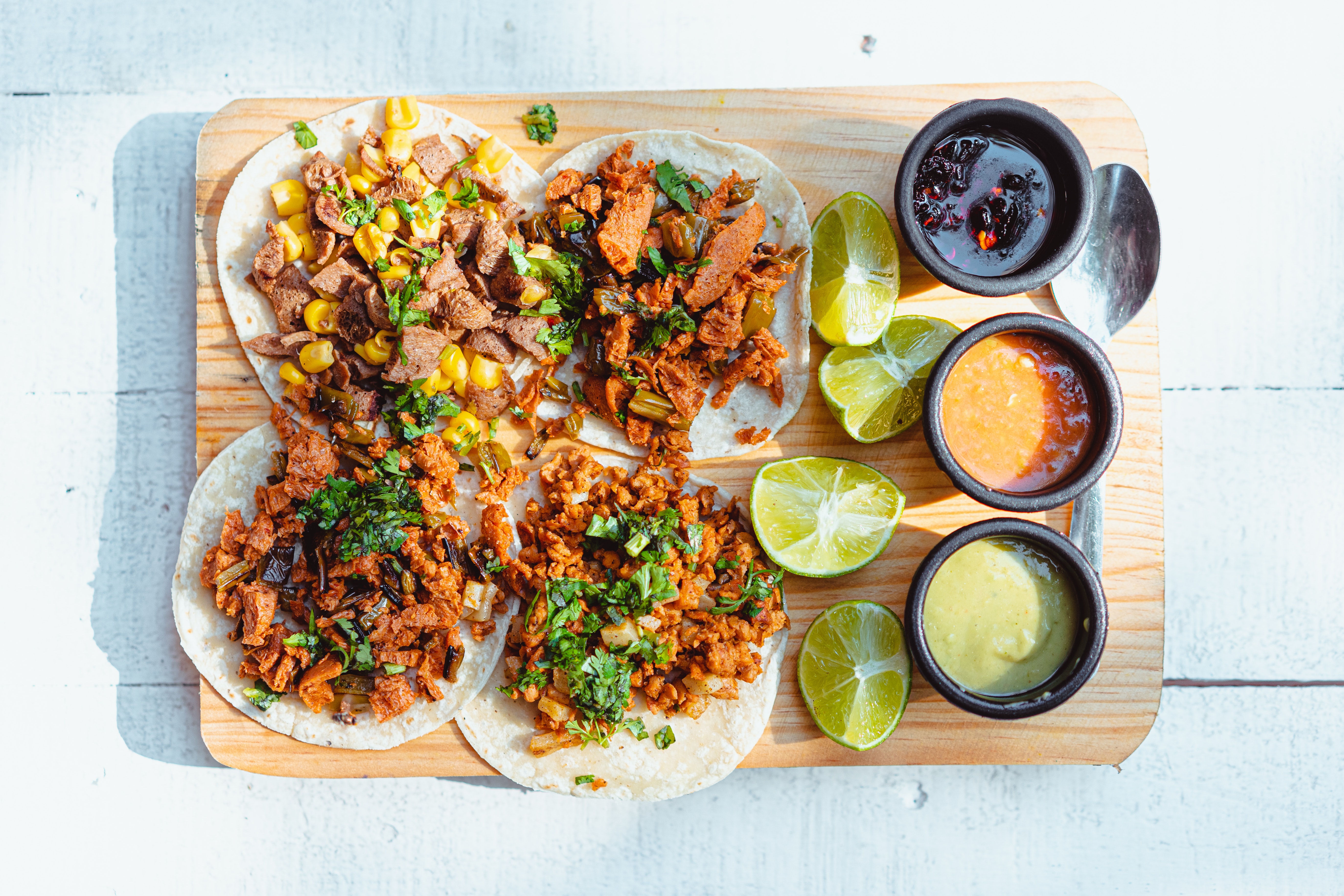 Activities at Reethi Faru Resort Maldives
Participate in water sports, boat cruises or excursions to adjacent islands, spa treatments, and so much more at Reethi Faru Resort to spice up your getaway! This location guarantees some enjoyable moments and makes a pledge to keep you from getting bored. Enjoy all the best activities the Maldives has to offer.
Catamaran Sailing
Windsurfing
Canoe
Kitesurfing
Stand Up Paddle Board
Jet Surfing
Parasailing
Dolphin Safari
Dhoni Trips
Also Read: Innahura Maldives Resort – The paradise for Divers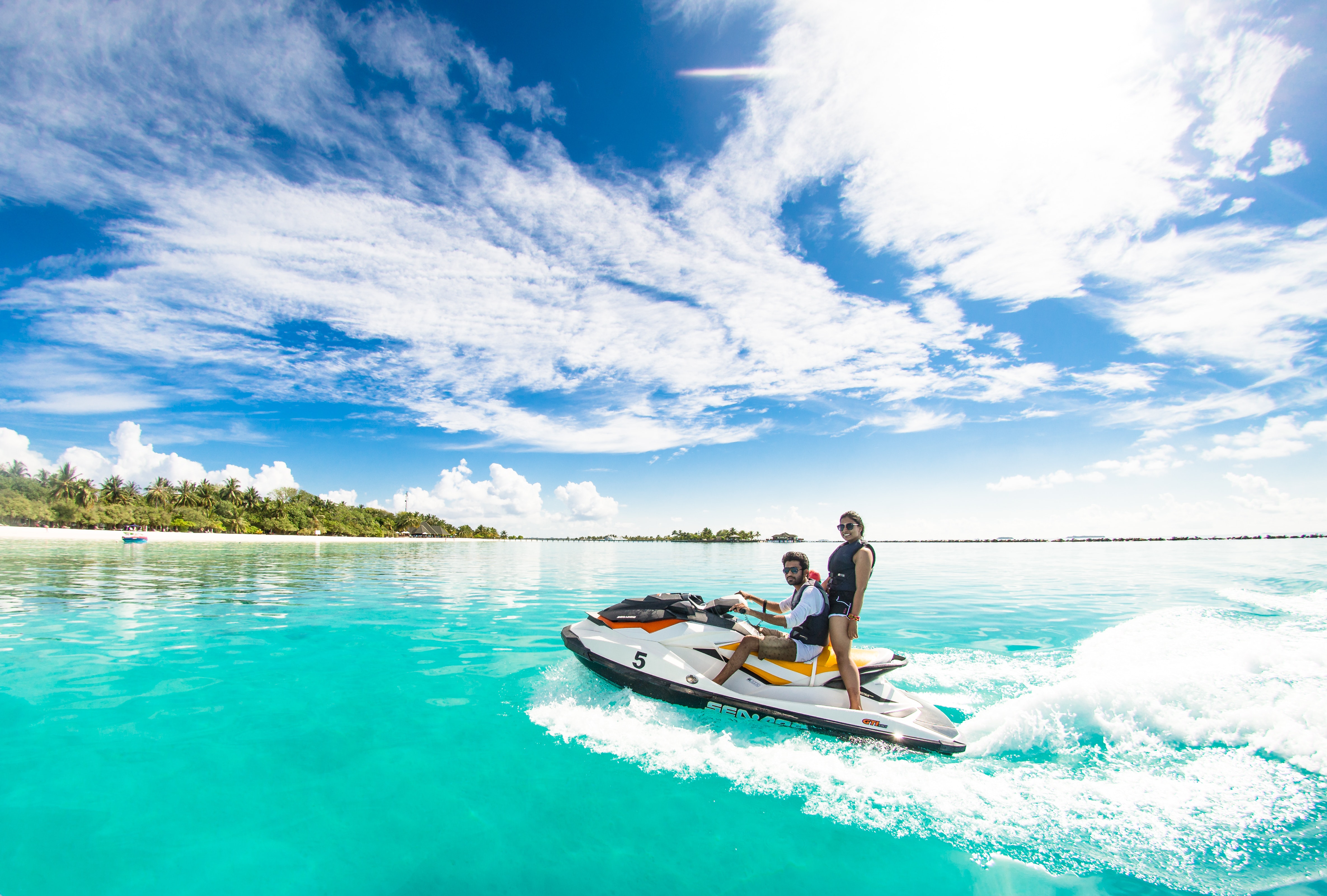 Aren't you itching to take your love to the Maldives, so you may enjoy some tropical fun? You will be left speechless in a variety of ways by this amazing Reethi Faru Resort Maldives. Pickyourtrail offers excellent Maldives packages, so book now! Additionally, you can also customise your own, completely unique Maldivian itinerary as well. Send us a WhatsApp message, and we'll respond with the best options for booking at Reethi Faru Resort in the Maldives. See you soon!