In Zurich, Switzerland's largest town, the Swiss National Museum is part of the Swiss Musée Suisse Group, which is itself affiliated with a federal Culture Bureau. In this blog, we are going to see about the various activities in the Swiss National Museum which give us more information to plan our trip.
The Swiss National Museum is complex It is designed by architect Gustav Gull in 1898. Mainly to commemorate the 50th anniversary of the Swiss federal constitution is a work of art. From afar, the neo-Gothic architectural complex appears to be a magnificent castle. In addition, The museum succeeds in impressing flocks of history, architecture, and culture fans. Throughout the world with its majestic construction, exquisite location, and unparalleled collection.
The National Museum is located in Zurich, just a short distance from the train station. The museum is one of the city's many attractions along the Limmat River. With the addition of a substantial structure, Gustav Gull's 19th-century listed building has been expanded. Christ & Gantenbein designed it, and it was completed in the summer of 2016.
It's no surprise that the museum claims to house over 840,000 artifacts. This museum is a gold mine of information if you want to learn about ancient local cultural events, different battles that took place in the region, or the origins of Swiss watches, chocolates, and other products.
Also Read: 10 Best Waterfalls in Switzerland
History of Swiss National Museum:
The history of the Swiss National Museum is as impressive as the ambiance created by its magnificent building, which spans a huge area. Gustav Gull, a Zurich architect, constructed the museum to honor the Swiss federal constitution's 50th anniversary in 1898. This preserves and presents the rich history of Switzerland.
The existing facility, it was argued, did not have enough capacity to handle the ever-growing collections. Visitors can now see a newly constructed wing of the museum dedicated to archaeology, which opened in 2016. Similarly, the archaeology exhibition has given beauty to the museum's existence with its interactive displays.
How to Reach Swiss National Museum (Landesmuseum)
By Tram: Take the IC5 rail from Flughafen Zurich Train Station to Lausanne and get out at Zurich HB Main Station. The museum is about a 300-meter walk from the train station.
By Taxi: To travel to the museum from Zurich Airport, you can book a private taxi.
Also Read: 15 Free Things to do in Zurich
What Not to Miss at Swiss National Museum (Landesmuseum)
Grossmunster
FIFA
Park Platzspitz
Zoo Zurich
1. Grossmunster
The Grossmunster is a Protestant church next to the Swiss National Museum. It is one of the most notable buildings in Zurich in the romantic style. In addition, you will find a beautiful building with stained glass windows, bronze doors, and splendid interiors.
2. FIFA
A wide range of attractions is available to visitors.  Therefore, visitors can enjoy a variety of attractions. Over 1,000 artifacts, historical photos, items, publications, and texts educate visitors about the sport's history in the museum's permanent display room.
However, the FIFA World Football Museum highlights the story of how FIFA, the world's regulatory body for football, has grown association football to become the undisputed number one sport in the world, uniting nations and bringing continents together. Moreover, the FIFA World Cup Gallery takes pride of place in the FIFA World Football Museum
3. Park Platzspitz in Swiss National Museum
Park Platzspitz, located just a short distance from the Swiss National Museum, is a great place to relax and unwind in Zurich. The landmark park is located between the Sihl and Limmat rivers. Therefore, after a few hours of constant sightseeing, you can go for a trip to this park, for some peaceful time in nature is highly recommended.
4. Zoo Zurich
Zoo Zurich, located near the Swiss National Museum, is home to around 4,000 exotic animals representing approximately 380 species. The zoo, which covers 27 hectares, provides residents with a near-natural setting. However, while visiting the zoo, you will have to explore all of its sections including 'Lewa Savannah' the biggest rhinos, giraffes, and zebras in the garden. So, 'Masoala Rainforest' is an excellent zoo where geckos, turtles, snakes, parrots, and most other species of rainforest live gorgeously as well.
Top 4 Activities Near Swiss National Museum
Shopping at Bahnhofstrasse
Cruising through Limmat
Party at Street Parade Venue
Stroll Through Botanischer Garten
1. Shopping at Bahnhofstrasse
If you enjoy shopping, Bahnhofstrasse, located near the Swiss National Museum, is a must-see. This street is known as one of the world's most expensive shopping avenues. However, this is lined with boutiques, fashion stores, and art galleries, making it an exciting option for fashion and art lovers. Moreover, everyone's favorite activities are in the Swiss National Museum.
2. Cruising through Limmat
A cruise on the Limmat River, which runs through the heart of Zurich, will give you a glimpse into the city's architectural splendor. For Instance, Experience the most magnificent sights of Zurich on a relaxed boat ride on the Limmat River. Sail through Old Town, head past Lake Zurich, and have a panoramic view of Zurich's city hall, Lindenhof, Grossmünster Church, the National Museum, and many more attractions.
3. Party at Street Parade Venue
Zurich hosts the Street Parade, a fantastic festival to enhance the memorability of your stay. If you're planning a trip to Zurich in a different month, don't be discouraged. These are the best activities in the Swiss national Museum. Therefore, there are several party places in the area, including the Kaufleuten, the Plaza, the Hive, and Café Gold, where you can expect to have a good time.
4. Stroll Through Botanischer Garden
Nothing matches a peaceful afternoon stroll through this huge botanical park, which is located 4 kilometers from the Swiss National Museum. The garden looks exotic with three glass domes created within it and is home to an astounding variety of plant species.
Also Read: 20 Famous Lakes in Switzerland
3 Best Reasons to Visit the Swiss National Museum
Exhibitions
Architecture
Location
Exhibitions
The museum's halls are filled with massive collections of goods like home crafts, decorative arts, coinage, weaponry, guns, and even fashion items, giving visitors a glimpse into the region's cultural history. A tour around the Swiss National Museum's different galleries
will provide you with a wealth of information about Switzerland and its history.
Architecture
The urban center creator Gustav Gull's ingenuity and ability in making a "People National Deposit" in 1898 are commendable. Therefore, the brilliance of his field mastery is verified by a tour of this impressive fairytale-like castle, a posh consisting of dozens of turrets and courts.
Location
Likewise, at the confluence of the Sihl and Limmat rivers, the renowned Swiss National Museum complex provides a tranquil backdrop for tourists. The museum's location is ideal for tourists, as it is bordered by various points of interest, including ancient monuments and known retail districts.
4 Best Places to Eat Near Swiss National Museum
Didi's Frieden
Casa Ferlin
La Soupiere
Pizzeria Atrio
1. Didi's Frieden
Didi's Frieden is a fine dining restaurant noted for the unusual cuisine palate developed by chef Didi Bruna. It is highly regarded by food aficionados visiting the Swiss National Museum from all over the world. There are some fantastic Swiss-Austrian dishes on the menu here. In conclusion, People must try out the dishes which include panna cotta and meat ravioli, as well as exquisite desserts. The eatery has a black and white interior design. This is one of the activities in the Swiss National Museum.
2. Casa Ferlin
Casa Ferlin is the most recommended venue near the Swiss National Museum if you want to dedicate a dinner to Venetian cuisine. The traditional Italian restaurant in Zurich is Ristorante Casa Ferlin. We're going to spoil you with changing lunch menus, homemade pasta, and fine food, to mention a few.
 3. La Soupiere
In addition, It is an unsurpassed choice for lovers of French cuisine as well as regional jobs. The restaurant, which is only a short walk from the Swiss National Museum, has a pleasant environment. Moreover, French classics, soups, and mousse are among the most delectable delicacies offered to gourmets.
4. Pizzeria Atrio
To sum up, this restaurant's broad menu includes a diverse selection of signature pizza and pasta meals. The restaurant's dining hall features stylish decor with high ceilings and a train station backdrop that creates a pleasant ambiance.
4 Best Places to Stay near Swiss National Museum
 Hotel Montana Zurich
The Garni Hotel
Hotel St. Josef
Hotel Wellenberg
1. Hotel Montana Zurich
Hotel Montana Zurich is located 500 meters from the Swiss National Museum and ensures a pleasant stay whether you are in town for business or pleasure. Moreover, in addition to clean, airy rooms with many modern conveniences such as flat screens, WiFi, and espresso machines, the hotel features an open restaurant and a lounge.
2. The Garni Hotel
Garnì hotels are actually classified under all other hotel structures. It doesn't have to be difficult to find an ideal budget-friendly little hotel in Winterthur. Welcome to Hotel Garni Home, a good choice for travelers such as you. Rooms include a minibar, a desk, and a sitting area; and the small hotel offers free Wi-Fi internet access. You can relax and enjoy your stay in Hotel Garni's.
3. Hotel St. Josef
Hotel St. Josef is located in Zurich's Old Town neighborhood, just 1.3 km from the Swiss National Museum, and offers a variety of lodging options. But also the hotel rooms include conveniences such as a hairdryer, flat-screen television, and safe, there is also a fine dining restaurant where you may sample tasty European cuisine. Therefore, a wide selection of places to visit is within walking distance of this quiet and cozy city hotel in the small, great city of Zurich – theatre, the Opera House, the Kunsthaus, and the University of Zurich.
4. Hotel Wellenberg
Firstly, Boutique Hotel Wellenberg is a great place to stay near the Swiss National Museum since it has a lot of modern amenities like a community lounge, a courtyard, and a library.
Secondly, The hotel also has a business center, making it an excellent option for business travelers. Other notable features include a patio buffet dining area and a French Cuisine restaurant. The 4-star Boutique Hotel Wellenberg is located in the center of Zurich, in the center of the city. It overlooks Zurich's old city area. Boutique Hotel Wellenberg is an excellent place for those interested in Zurich's history, culture, and shopping and also for people who like lunches, families, who are couples, business people, and solo travelers. This elegant and classy hotel has a very well-equipped business center with computer, printing, and fax services to accommodate business travelers wishing to organize conferences and meetings.
Also Read: Top 10 Best Hiking Places in Switzerland
Further, visitors can enjoy the journey to Switzerland with much more. Therefore, if you really want to plan your trip to Switzerland, check out our Pickyourtrail website. You can customise your own personalised Switzerland itinerary, or choose from Switzerland holiday packages.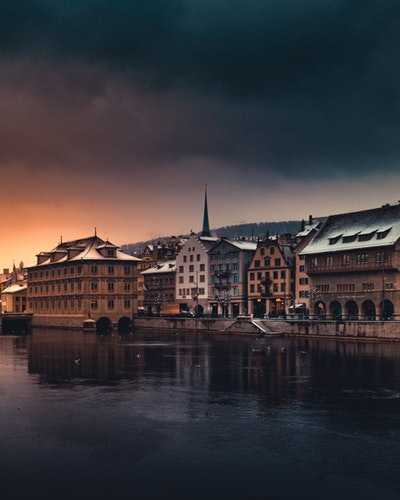 Relaxing 7 day Switzerland itinerary for the Honeymoon travellers
Flights excluded
Hotel accommodation
6 activities
Private transfer
₹ 89,412
Starting price/person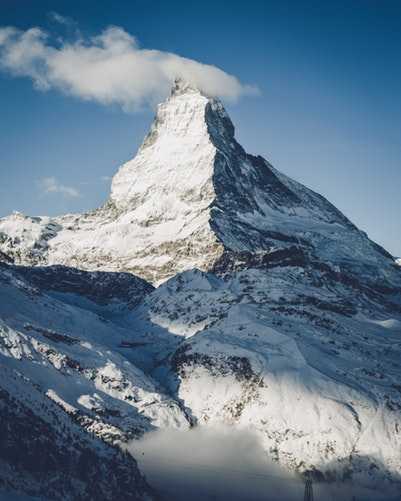 Stunning 9 Days Only Switzerland Tour Package
Flights excluded
Hotel accommodation
6 activities
Private transfer
₹ 1,00,420
Starting price/person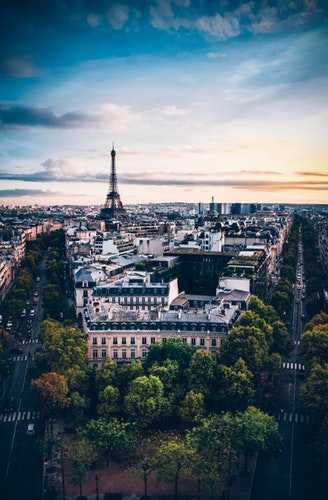 9 nights 10 days Incredible Switzerland leisure Package for Couple
Flights excluded
Hotel accommodation
Transfers excluded
₹ 1,05,703
Starting price/person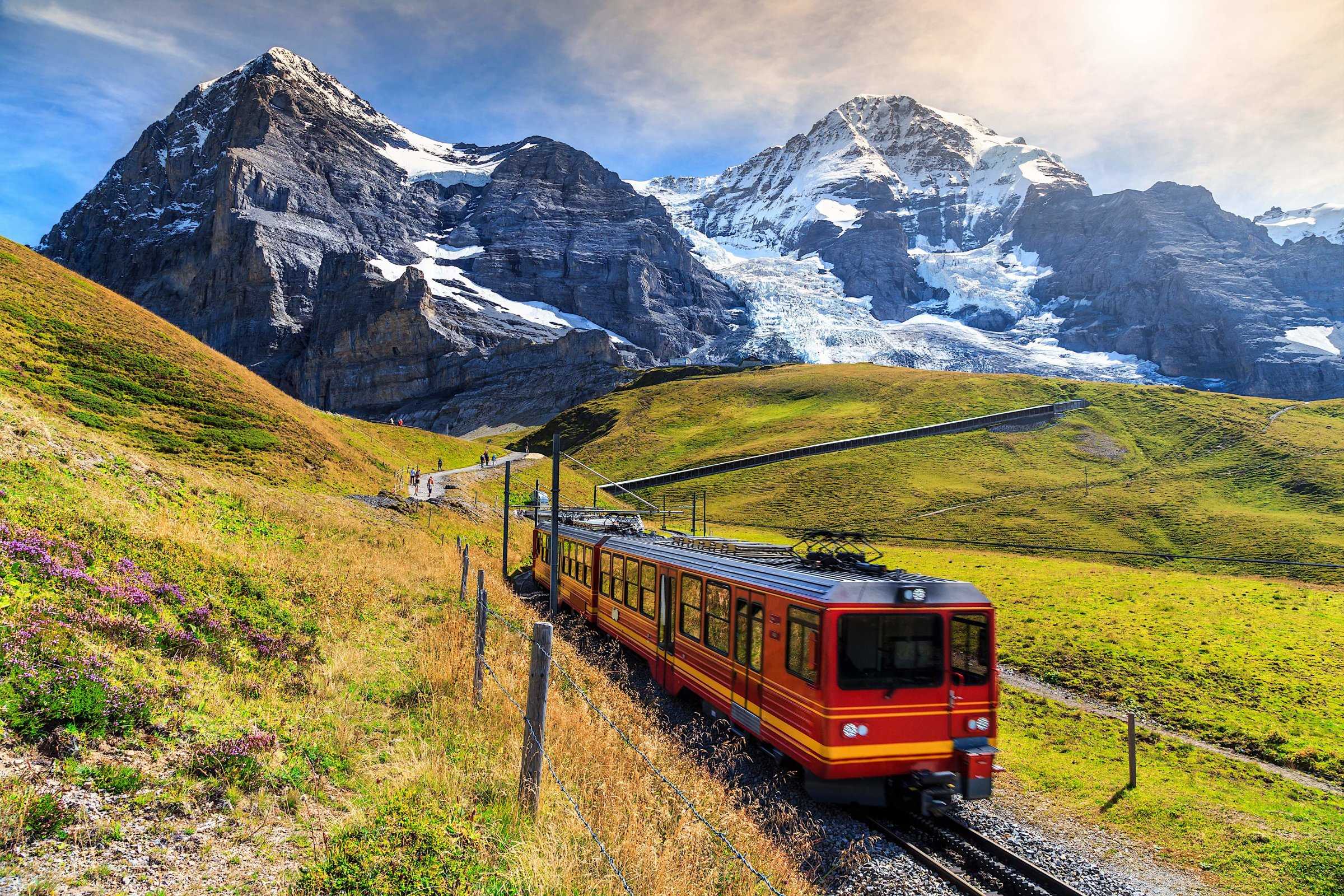 A 7 day feel-good Switzerland Trip from India
Flights excluded
2 star accommodations
6 activities
Private transfer
₹ 1,06,776
Starting price/person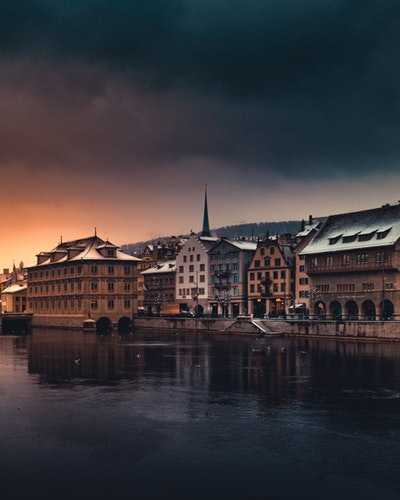 Perfect 7 day Switzerland Trip Package
Flights excluded
2 star accommodations
7 activities
Private transfer
₹ 1,17,982
Starting price/person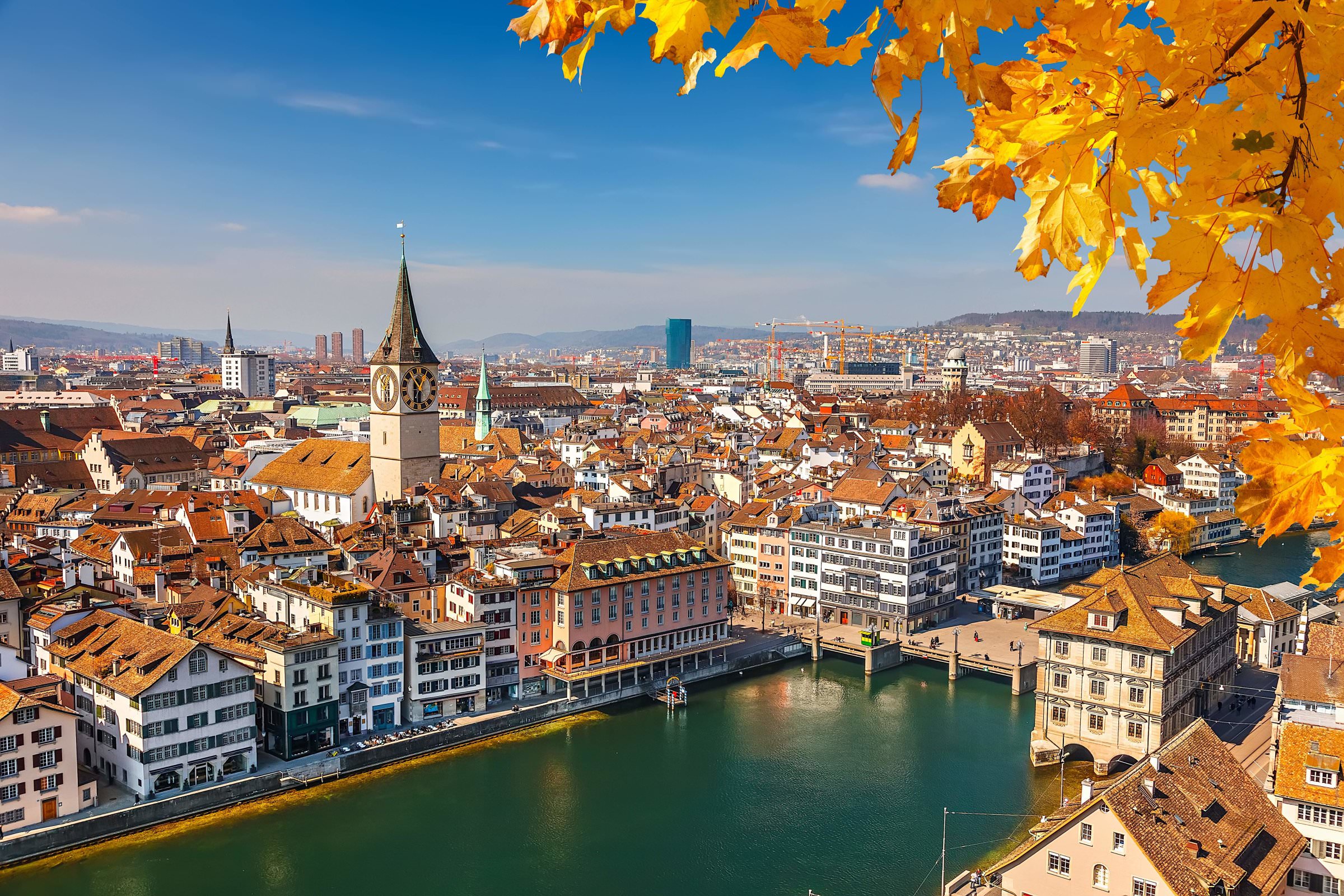 Dreamy 6 Nights Switzerland Tour Package from India
Flights excluded
2 star accommodations
7 activities
Private transfer
₹ 1,17,982
Starting price/person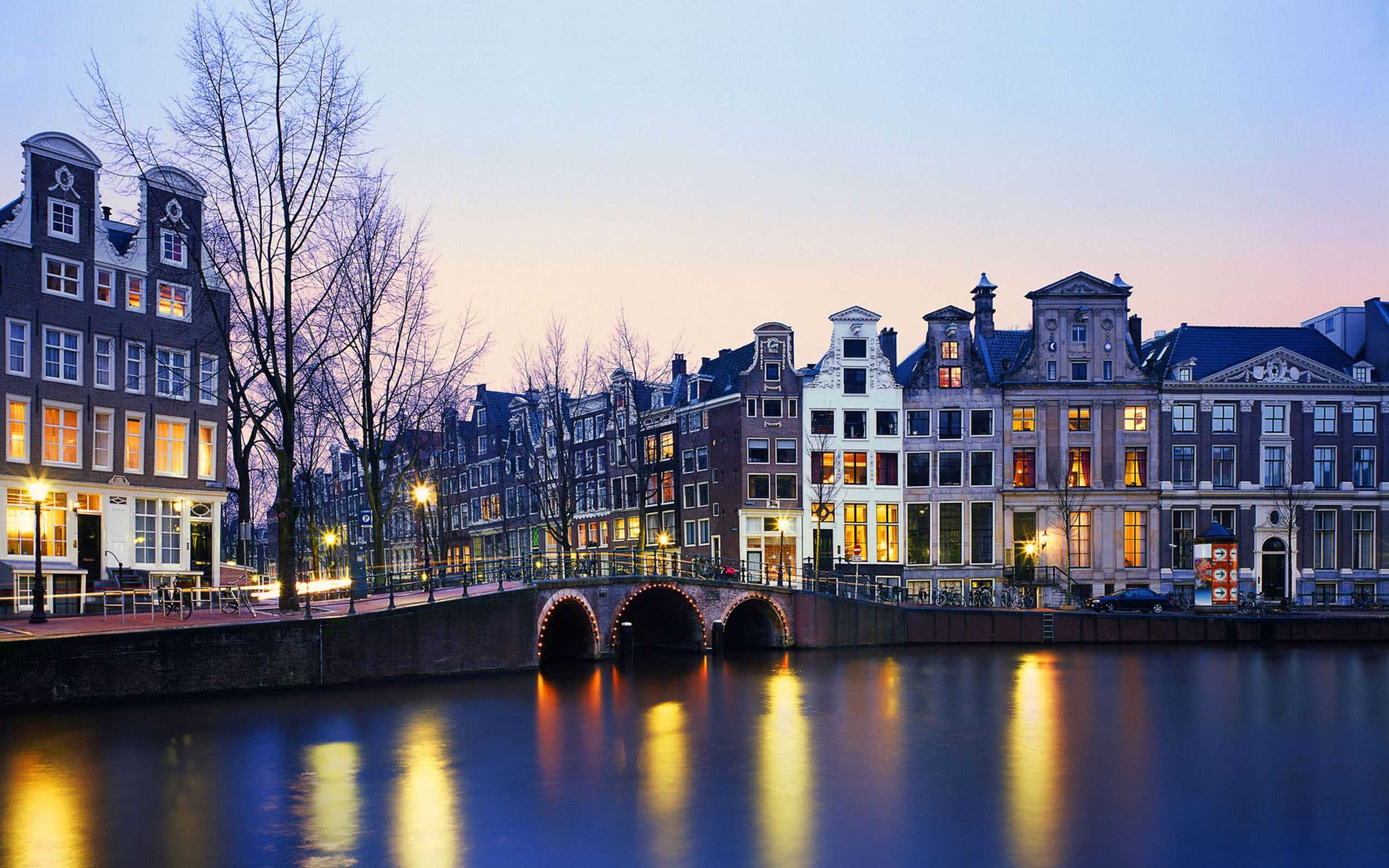 Glorious Switzerland Tour Package for Couple
Flights excluded
Hotel accommodation
2 activities
Private transfer
₹ 1,24,186
Starting price/person

12 nights 13 days Switzerland Tour Package
Flights excluded
Hotel accommodation
9 activities
Private transfer
₹ 1,28,767
Starting price/person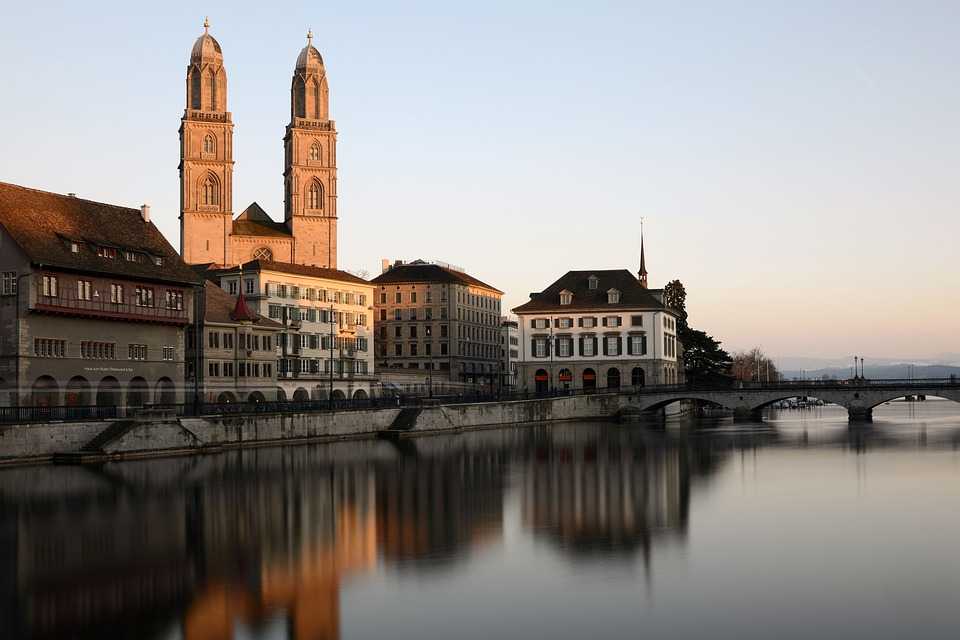 A 8 night trip to magnificent Switzerland
Flights excluded
2 star accommodations
6 activities
Private transfer
₹ 1,28,812
Starting price/person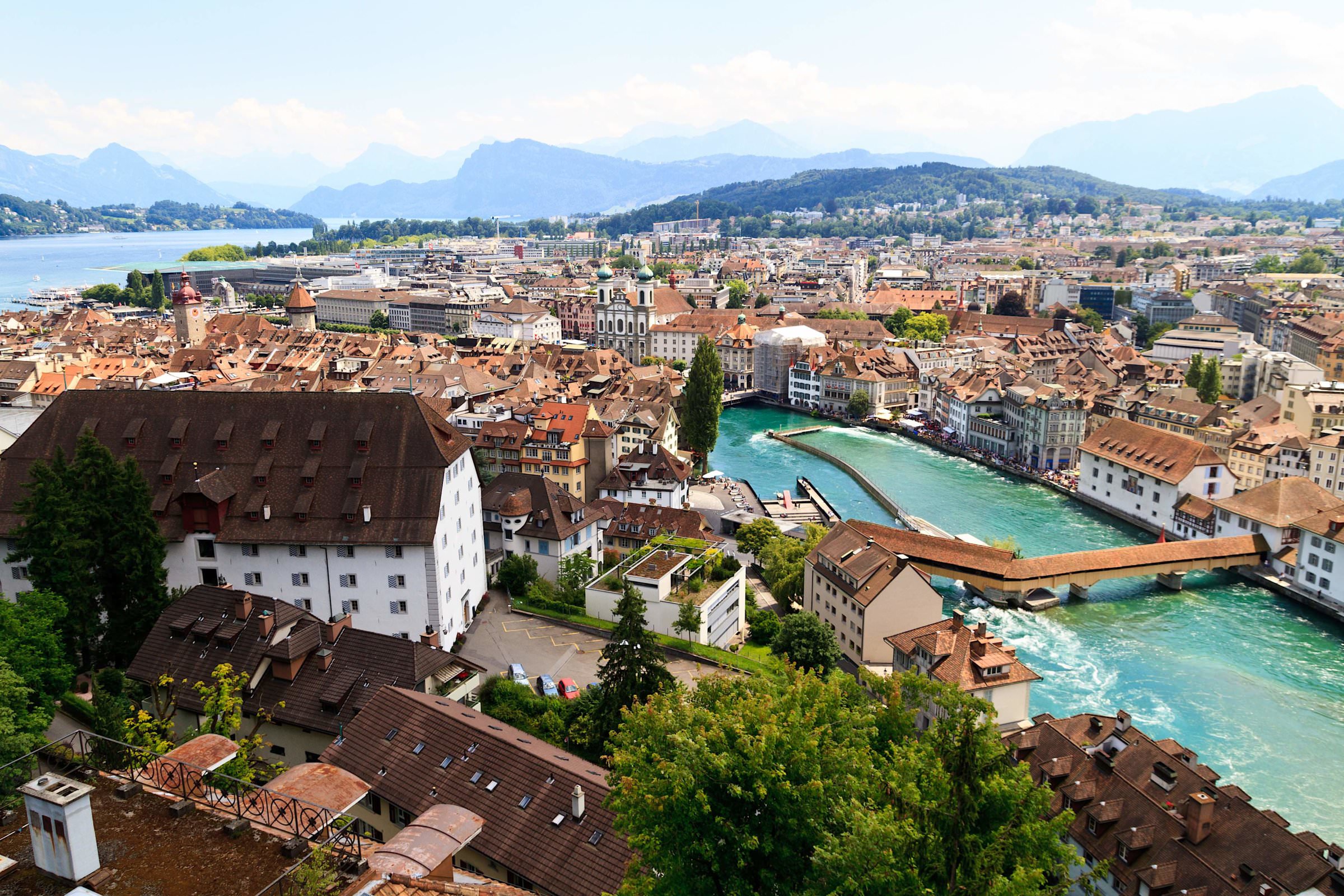 An incredible 9 day Switzerland itinerary for an unforgettable Honeymoon vacation
Flights excluded
Hotel accommodation
10 activities
Private transfer
₹ 1,34,500
Starting price/person