Stressed and irritated by staying at home for a long time and would like to have a fun-filled vacation and smile at the end of the day, The Land of Smiles Welcomes you, Thailand a beautiful tourist destination located in South-East Asia. October being the start of the pleasant season to visit Thailand, plenty of festival events and places to visit you might be wondering when and what all can you do if you are planning for a trip to Thailand in October. The below read would clarify all your questions and would set you ready for a trip.
Thailand in October – An Overview
Weather in Thailand in October
Weather in Thailand is a regional variant i.e. it can be a mixed bach go rain and sunshine, where in October second half mostly you can see sunshine. In the same Lines Visit Bangkok in October is a good choice and also the nearby areas such as Ayutthaya and Kanchanaburi. Rain's would roughly be around 12-14 days and starts dropping off in the Northern regions around Chiang Mai. As mentioned earlier second half would be an ideal time to visit Thailand and in terms of clothes you'll have to pack warm clothes, jackets and casuals.
Crowds and Costs in Thailand
Thailand sees very few crowds in October as the land experiences rain during the first half of the month, But the Weather doesn't stop tourists at major attractions like Wat Pho or the Grand Palace in Bangkok where you could still experience lines during the visit. This makes the trip less expensive and you don't have to nudge out yourself all day during sightseeing. The Hotels and resorts slash their price as they consider it as the last month's low season and you could get high room categories at slashed terms. In simple terms, if you can tolerate afternoon rain showers you'll be able to have a crowd-less and less-expensive trip which makes it a great time to visit.
Also Read: Thailand in May – Everything you need to know !
Places to Visit in Thailand in October
October is considered as the last month of the rainy season, There might be consistent rainfalls but mostly it's in the afternoon time and it doesn't last long. Being this taken into account you could still visit large parts of the country. the number of rainy days begins decreasing significantly in October so it's a good time to visit Bangkok and Chiang Mai. Both the cities are recommended as they provide several indoor activities added to that Nightlife, Restaurants, Dining experience and shopping opportunities are great. Additionally, both cities have sacred temples that are largely indoors. By visiting these two destinations you'll have a pleasant trip as the afternoon rains can't ruin your itinerary. Chiang Rai and Pai by the Myanmar boarders have scenic mountain locations in October you can enjoy the natural beauty with less crowd and price but heads-up the rains are pretty extensive on this side of the country and you should be okay getting wet in the rains. If your someone adventurous and want to take a bet and experience the beaches, Beaches aren't the best place to visit in October, Phuket on the west coast and Ko Samui in the east can be good options if your willing to check out temples and day spas.
Also Read: How to reach Thailand
1. Bangkok
This capital city is one of the must visit places in Thailand in October. This place is known for its vibrant nightlife which is definitely a not to be missed when you are in Thailand. The cultural landmarks here keeps you engaged throughout your visit to this place. Spend a minimum of 3 days to explore everything about this city. The Temple of the Emerald Buddha, the Wat Arun temple and the grandeur of the Grand Palace are definitely a must visit in your Bangkok tour package. Thailand by itself is very affordable destination. However, Bangkok is a bit pricier than other destinations. In an era where we hunt in search of Thai foods everywhere, get down to streets and taste the best Thai cuisines here. Tom yum goong, Som tum, Tom kha kai, Gaeng daeng, Pad Thai are definitely worth trying. 
Also Read: 10 fascinating places to visit in Thailand
2. The Island Trio
Since the month of October is the last month of rainy season in Thailand, it is best to play the indoor game by visiting the temples and chilling out in resorts with fine spas and delicious Thai cuisine.
Phuket
This is the largest island in Thailand and hence turns out to be one of the busiest islands in Thailand. This island offers the best of facilities for you to enjoy a luxurious vacation. Hit on the beach when it doesn't rain. Luxurious resorts until you fall in love with the Thai style. High end restaurants are just for you to do some fine dining. Visiting malls and satiating your shopping thirst is the best idea on your Phuket packages. Since this is an off season you might hit exciting discounts. 
Koh Lanta
Koh Lanta is one of the best island to visit in this trios in Thailand in October. The natural tourist places like the Khlong Chak waterfalls are a must visit. The soft waters remind you of peaceful serenity. The emerald cave on Koh Muk, the snorkelling experience and boat ride through the mangrove forests makes your vacation trip complete. Koh Lanta Yai is also a best recommendation if you love nature visits.
Koh Samui
Koh Samui should definitely make into the itinerary if you planning to visit Thailand in October. When Koh Samui is considered, it offers you a budget holiday while allowing you to experience every fun. The luxurious amenities are intricately designed just for you. Make sure to experience a luxurious spa here on your Koh Samui luxury holiday packages.
3. Chiang Rai
Chiang Rai is located in Northern Thailand. This is one of the major cities in Thailand which is one of the must visits. This is one of the must include places to visit in Thailand in October. This city has the charm and warmth any traveller will get attracted to. Shopping and restaurants are synonymous words to this city. The Clock tower is one of the iconic monuments – a must visit indeed. Phu Chi Fah gives a splendid view of the mountains and islands of Thailand. White temple, blue temple, Singha park Chiang Rai, Ban Dam museum and Night bazaar are best recommendations.
Things to Do in Thailand in October
Irreceptive of the month and the time your traveling a must-visit place is the 150-foot-long reclining Buddha at the famous Wat Pho temple also called the Temple of the Reclining Buddha in Bangkok, Other things to explore in terms of History is a stroll through Thailand's royal history at the Grand Palace where centuries of kings, dating back to the Kings of Siam in the 1700s, lived and held court. Dining and shopping opportunities are great in Ekamai or Thonglor, and the famous MBK Center (Ma Boon Khrong) mall. In Chiang Mai, Doi Suthep temple gives you great sunrise views and strolling through the Night Bazar in leisure.
Chiang rai located in the North is famous for the Elephant Valley Thailand sanctuary where you can watch packs of Magnificent elephants roaming in a natural setting, The sanctuary is the home for abused animals. In farther west, the town of Pai you can walk through the picturesque Pai Canyon and also have the option of checking out the Pam Bok Waterfall. Nearby, there are stalactites in the Tham Lod Cave (which consists of Doll Cave, Column Cave, and Coffin Cave. Always make sure to check the reports first because occasionally the caves become inaccessible when there's heavy rain and mud.
On the southern peninsula, conditions will be wet but during the breaks in the storms, perfect weather for activities like snorkeling, scuba diving, and sea kayaking. The latter is extra special this time of year because the mangroves are lush and full of color. You can visit Wat Chalong temple or see the Phuket FantaSea variety show which is indoor activities. On the east side, Ko Samui offers blue water for swimming and surfing, as well as places to get massages or take cooking classes.
Also Read: Thailand in July – A Complete Guide to a Fun Thailand Trip
Events and Festivals in Thailand in October
Awk Phansa is a Buddhist holiday know to mark the end of the rain retreat followed by a host of merit-making events. khatina robe's ceremony is one of the most common ones that travelers to Thailand would see. Chong Para Festival in the Buffalo Racing Festival in Chonburi and Mae Hong Son are festivals around the kingdom that reflect the culture of that particular province. Wan Ok Phansa, Isan the northeastern part of Thailand, where Laotian traditions are strong, villagers celebrate the end of the three-month known locally as Vassa -Buddhist Lent with spectacularly illuminated boat processions. These occur throughout Isan, Two Major places where the boat procession happens are on the Mekong River in the Nakhon Phanom Province and on the Mun River in Ubon Ratchathani. As part of the Taoist Lent period, The Vegetarian Festival falls in October. Phuket and Bangkok's Chinatown are predominantly palaces where the Vegetarian festival is celebrated in Thailand. Celebrated by Thais of Chinese heritage, There are also local events held in several other locations including Chiang Mai, Krabi, Pattaya, and Trang.
Hope now you're clear about Thailand in October, Still, are you confused on how to plan and vacation to Thailand seamlessly, Do not worry you can go ahead and explore PickYourTrail and check out Thailand packages and Thailand couple tour packages, You can also get in touch with our Destination Experts who will help you to plan your itineraries based on your budgets, requirements, and interests. Go ahead and check out one for yourself.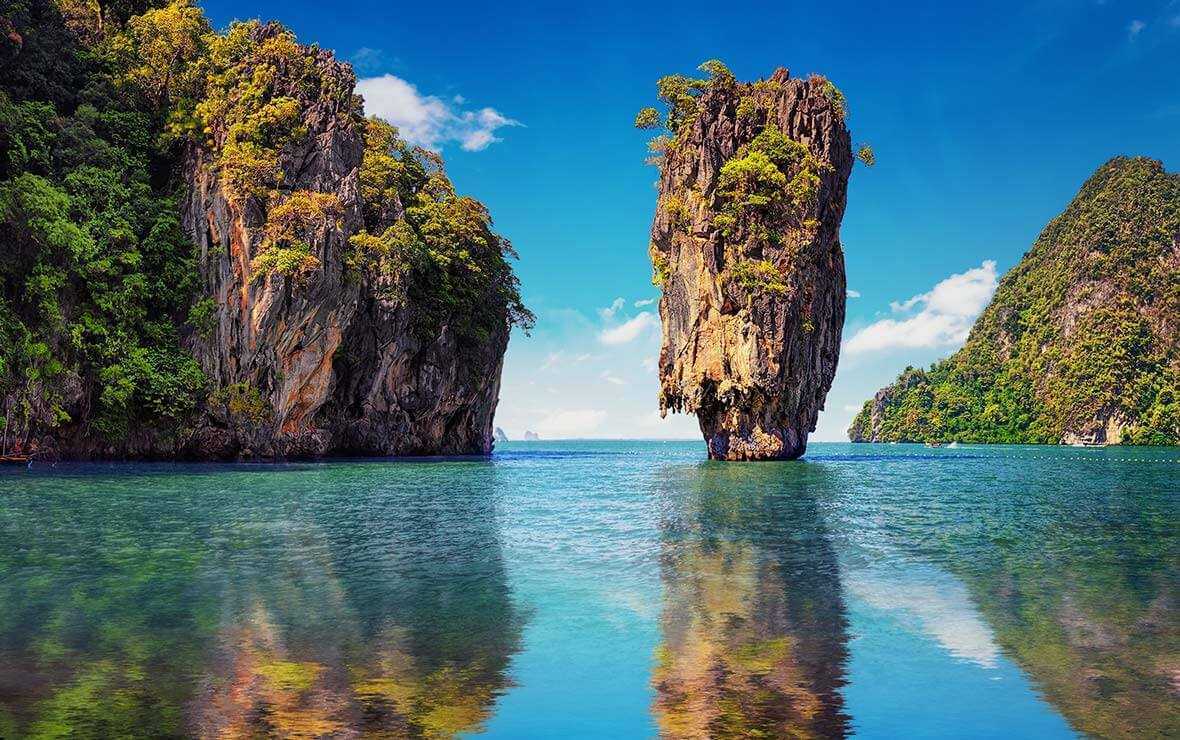 Best of Islands in Thailand - Krabi and Phuket
Flights excluded
4 star accommodations
3 activities
Shared transfer
₹ 19,516
Starting price/person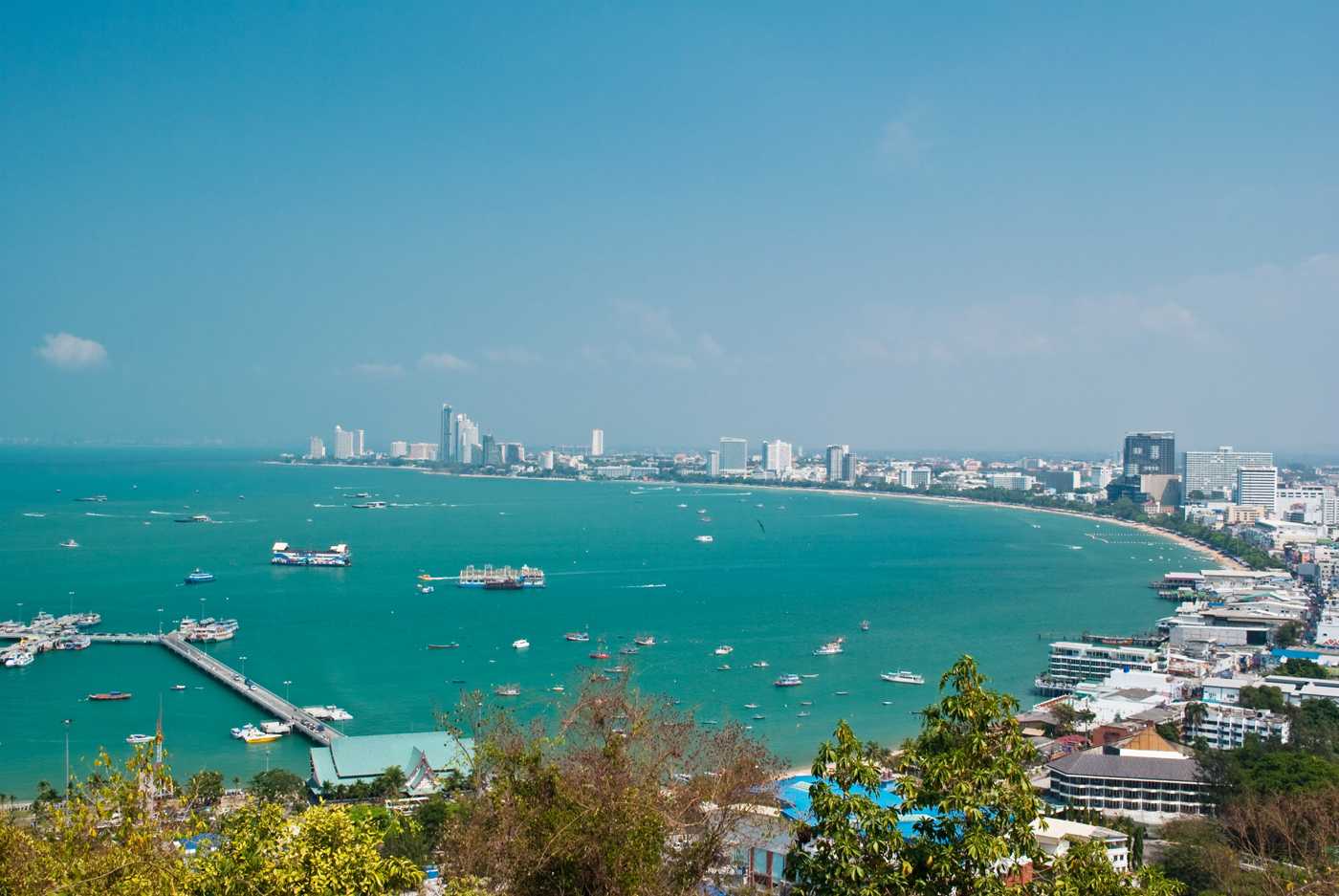 Best of Phuket, Pattaya and Bangkok
Flights excluded
3 star accommodations
5 activities
Shared transfer
₹ 40,240
Starting price/person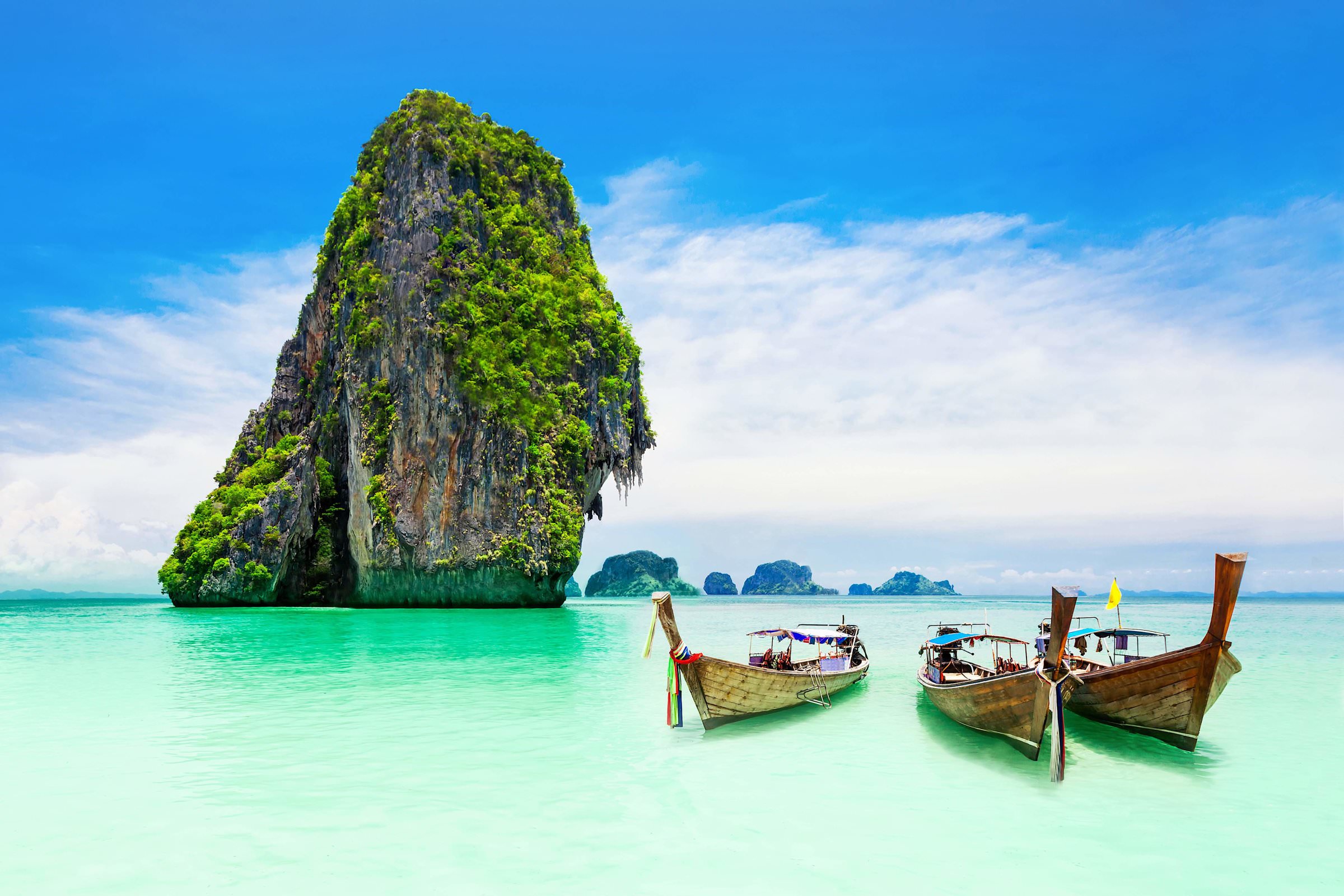 Best of Phuket , Krabi and Bangkok Holiday Package
Flights excluded
3 star accommodations
5 activities
Shared transfer
₹ 35,253
Starting price/person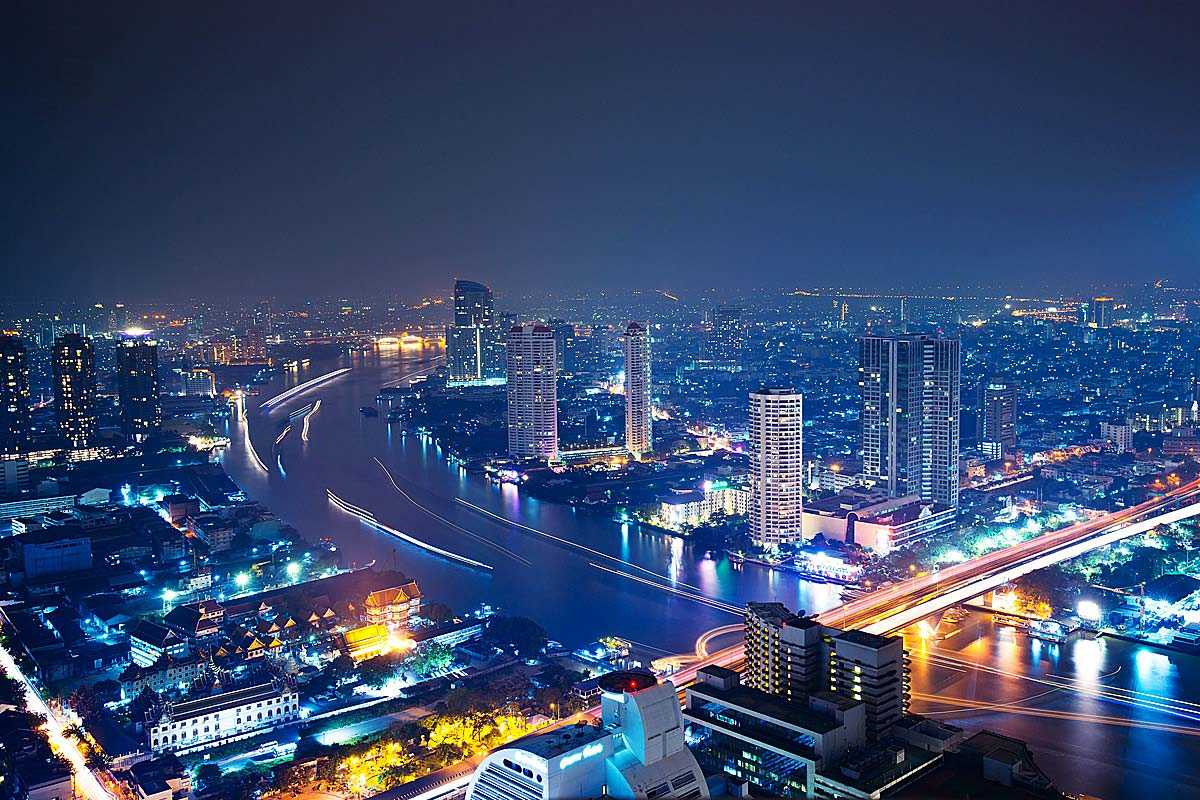 Bangkok Holiday Package Deal
Flights excluded
4 star accommodations
2 activities
Shared transfer
₹ 22,139
Starting price/person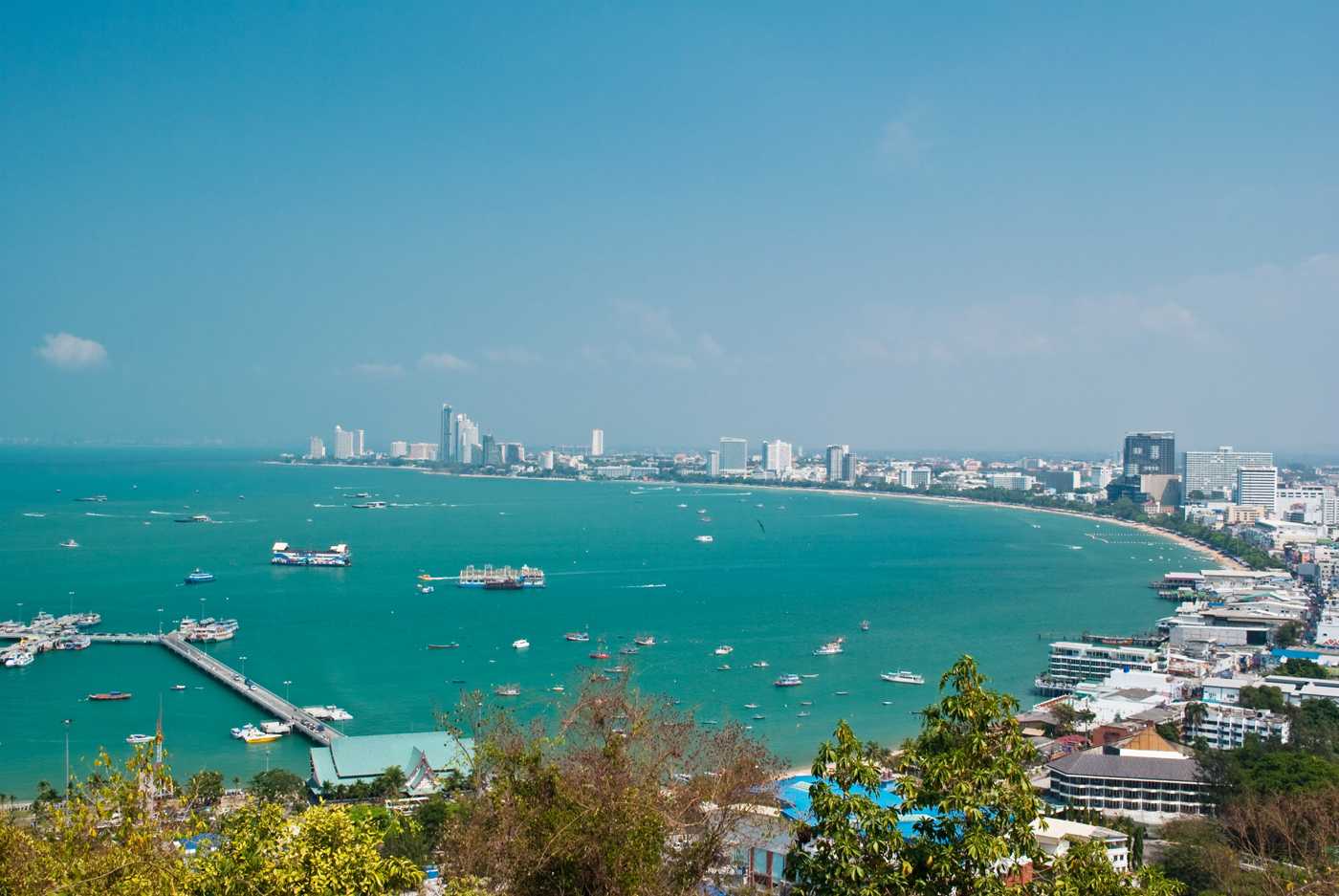 Thailand Bangkok Pattaya Tour Package
Flights excluded
2 star accommodations
5 activities
Shared transfer
₹ 27,082
Starting price/person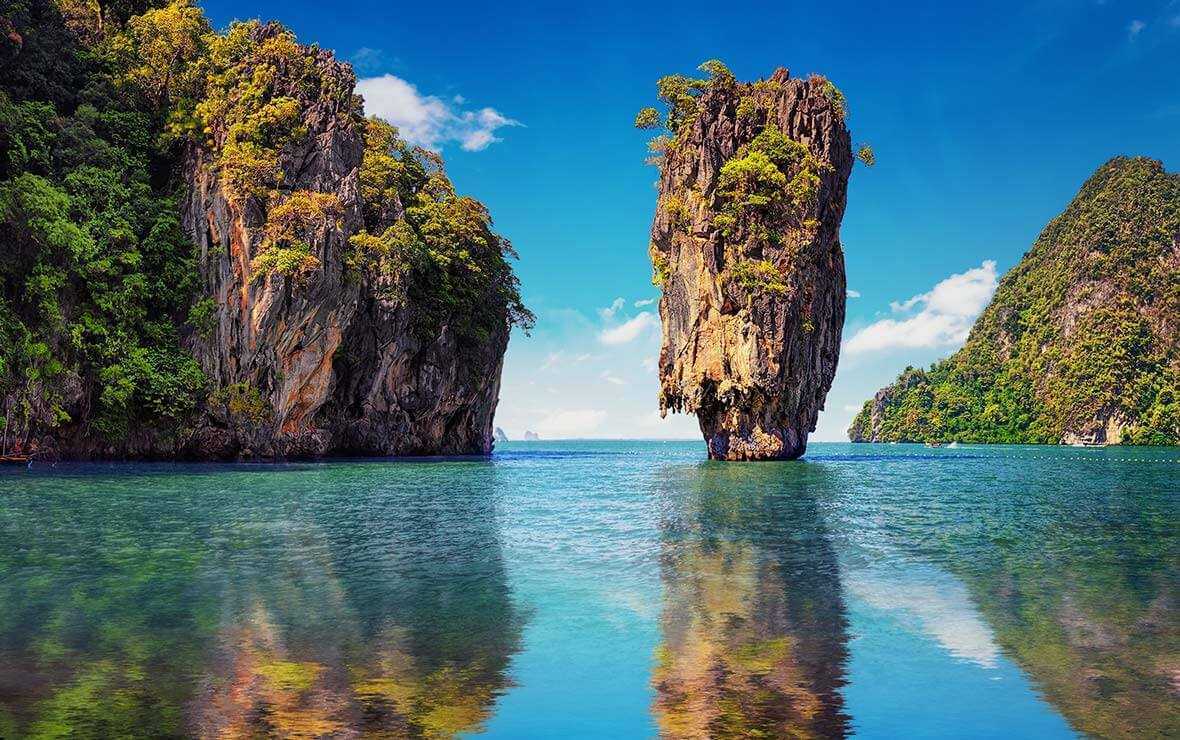 Phuket Holiday Package Deal
Flights excluded
4 star accommodations
2 activities
Shared transfer
₹ 23,104
Starting price/person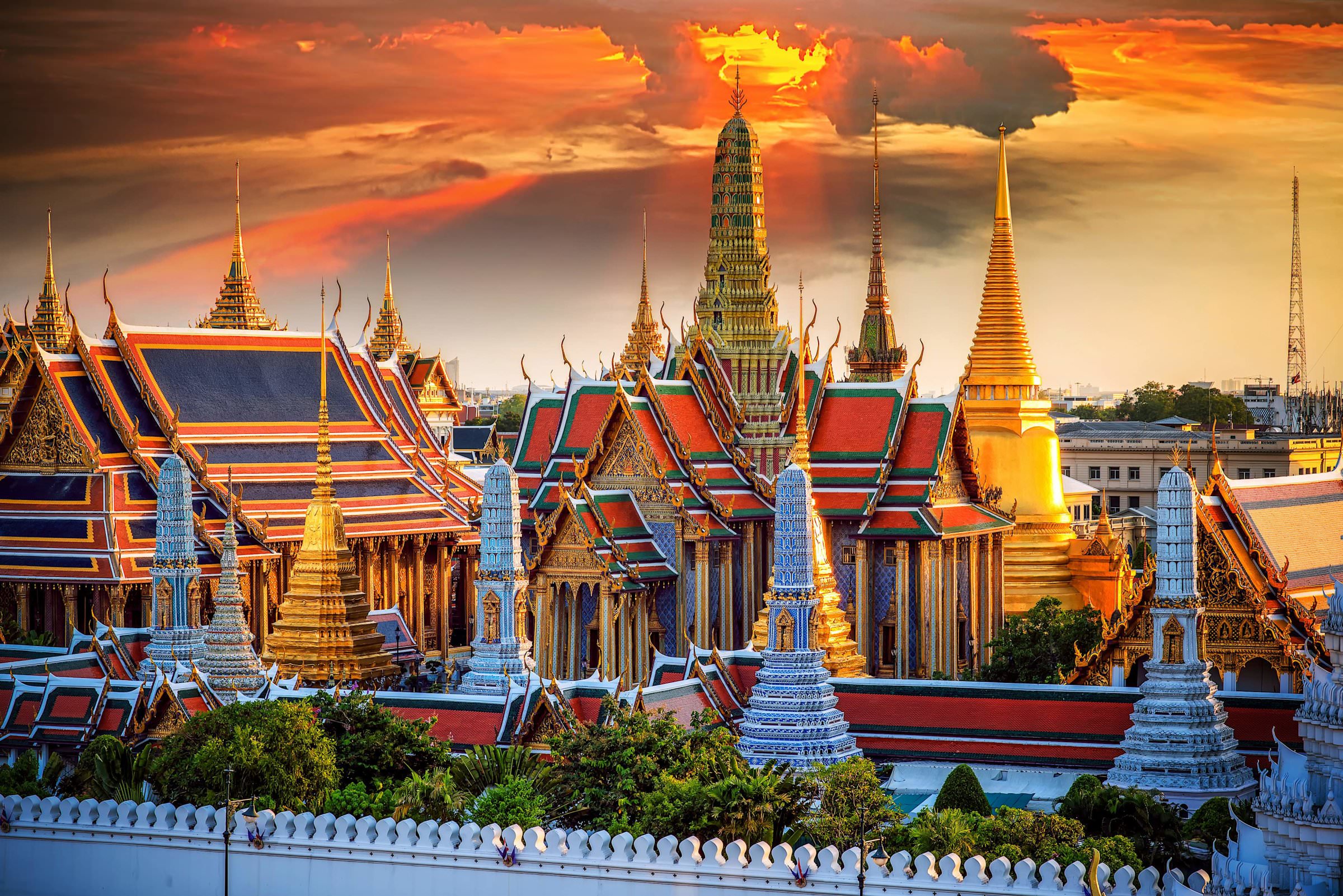 Bangkok & Chiang Mai Holiday Package
Flights excluded
3 star accommodations
4 activities
Shared transfer
₹ 35,538
Starting price/person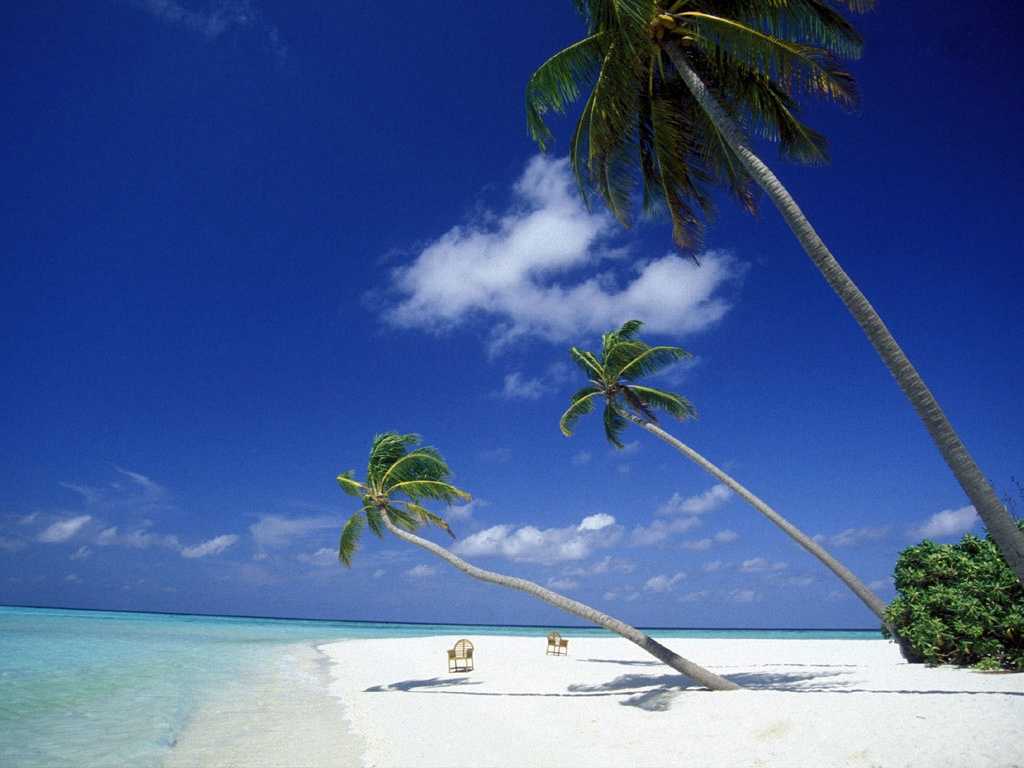 Adventurous 7 Nights Thailand Tour Package
Flights excluded
1.5 star accommodations
9 activities
Private transfer
₹ 68,318
Starting price/person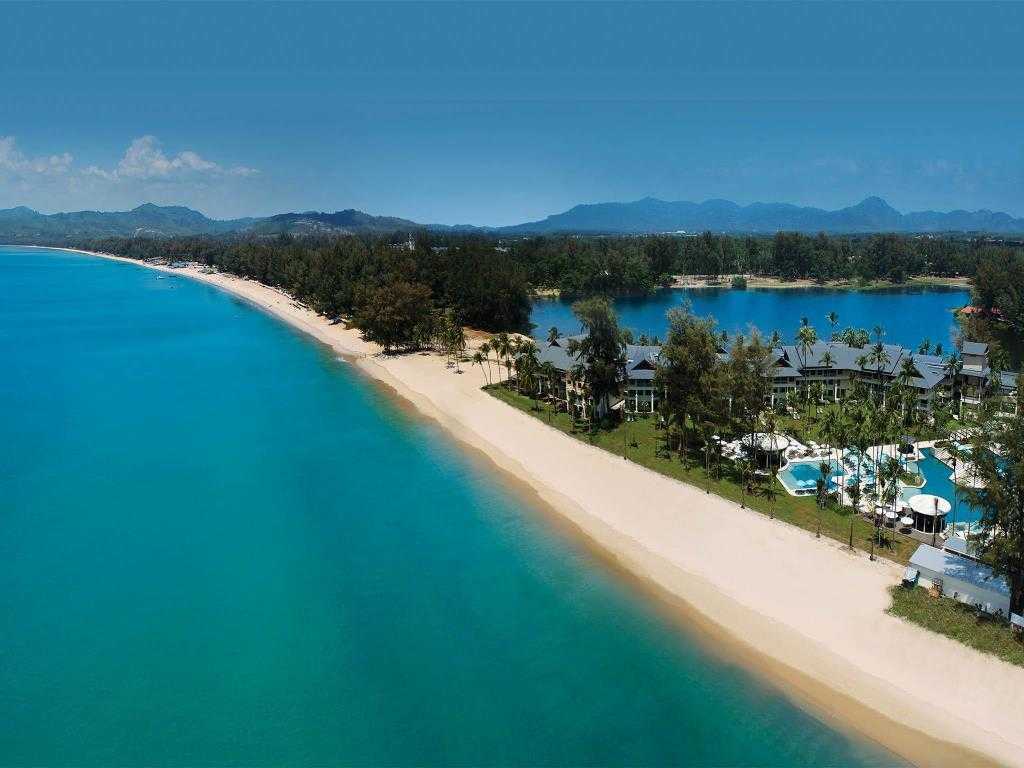 Joyful 9 Nights Phuket Krabi and Bangkok Package
Flights included
2 star accommodations
3 activities
Shared transfer
₹ 45,716
Starting price/person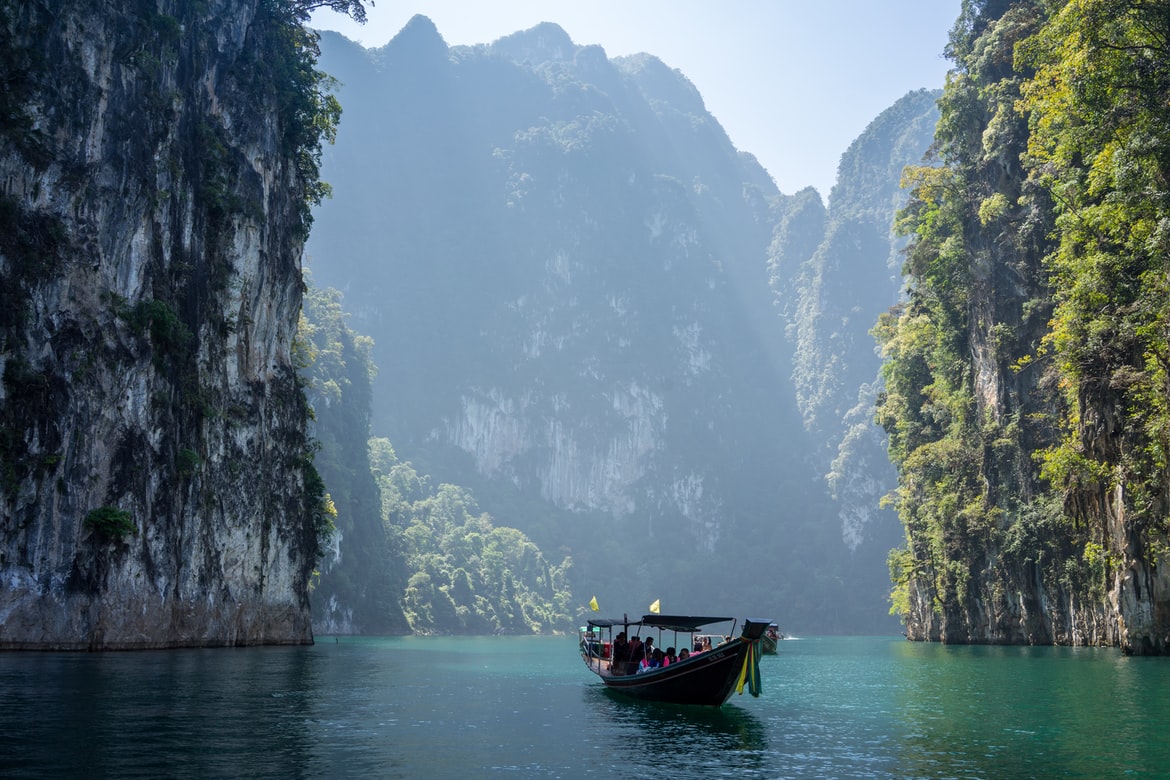 Magical 6 Nights Thailand Holiday Packages
Flights excluded
1.5 star accommodations
5 activities
Private transfer
₹ 31,738
Starting price/person