When you are in Amsterdam, taking a stroll around the city and experiencing the nightlife can be overwhelming. We have listed down few activities you can indulge into to get the most out of this Dutch city.
1. City Lights
Amsterdam is a beautiful city to see after the sun goes down. Go for a walk around the canal side lit up streets which looks magical at night, couple note it down ! You can drown in the romance of this city. If you timing is correct you might also get to witness the Amsterdam Light Festival. You can take up specific routes to see the bright lights covering the city. You can even stop at a eatery and cafe to grab a quick bite
Also read : Amsterdam Travel Guide
2. Clubbing Culture
Amsterdam is the place to experience the best EDM across the globe. Gather your friends and head to a nightclubs or a bars for a musical night with some booze. Club Hartje, Club Prime and Melkweg are just some few name, the list will can go on. You will get a lot of choices to spend your night dancing with your friends. You will find lots of Dutch DJs and also the international DJs playing groovy music across all the clubs.
Also read : 10 Best Night Clubs in Amsterdam
3. Red Light District
Everyone has a dark mind set about a Red Light areas, well if you are in Amsterdam you need to visit one. Streets lit up in neon red light shows totally a different side of the city. The vibe over there seems more like a festive or a carnival type rather than the typical dark image os such places. You can see ladies in illuminating windows seeking for clients. Go on to visit some out of the box museums in the world such as Erotic Museum and the Red Light Secrets Museum and you can always grab a bite or have a good coffee in any of the cafes in the area.
4. Heineken Brewery
Nothing is more refreshing than having a pint of freshly brewed beer in Amsterdam at one of the world's most recognised brewery. This brewery was established long back in 1867, however it was shut down in 1988 and again in 2001 it was up and running again as a museum. You can learn about Heineken history and indulge in tasting sessions. It is the place to be for beer lovers!
5. Eye Film Museum
This museum is Amsterdam's most iconic structures due to its unique architectural style. It has a collection of about 37,000 film titles, 60,000 posters and 700,000 photographs. You can spend time seeing the artefacts which represent the start of Film Industry in Netherlands. Visitors can also enjoy classics and latest art house films in the comfortable theatres which are four of them. Lots of interactive film devices can be found all around the museum. This place is fun for all age groups to visit. This pace is open up till 10 PM on weekends.
Also read : Best Museums to Visit in Amsterdam
6. Concertgebouw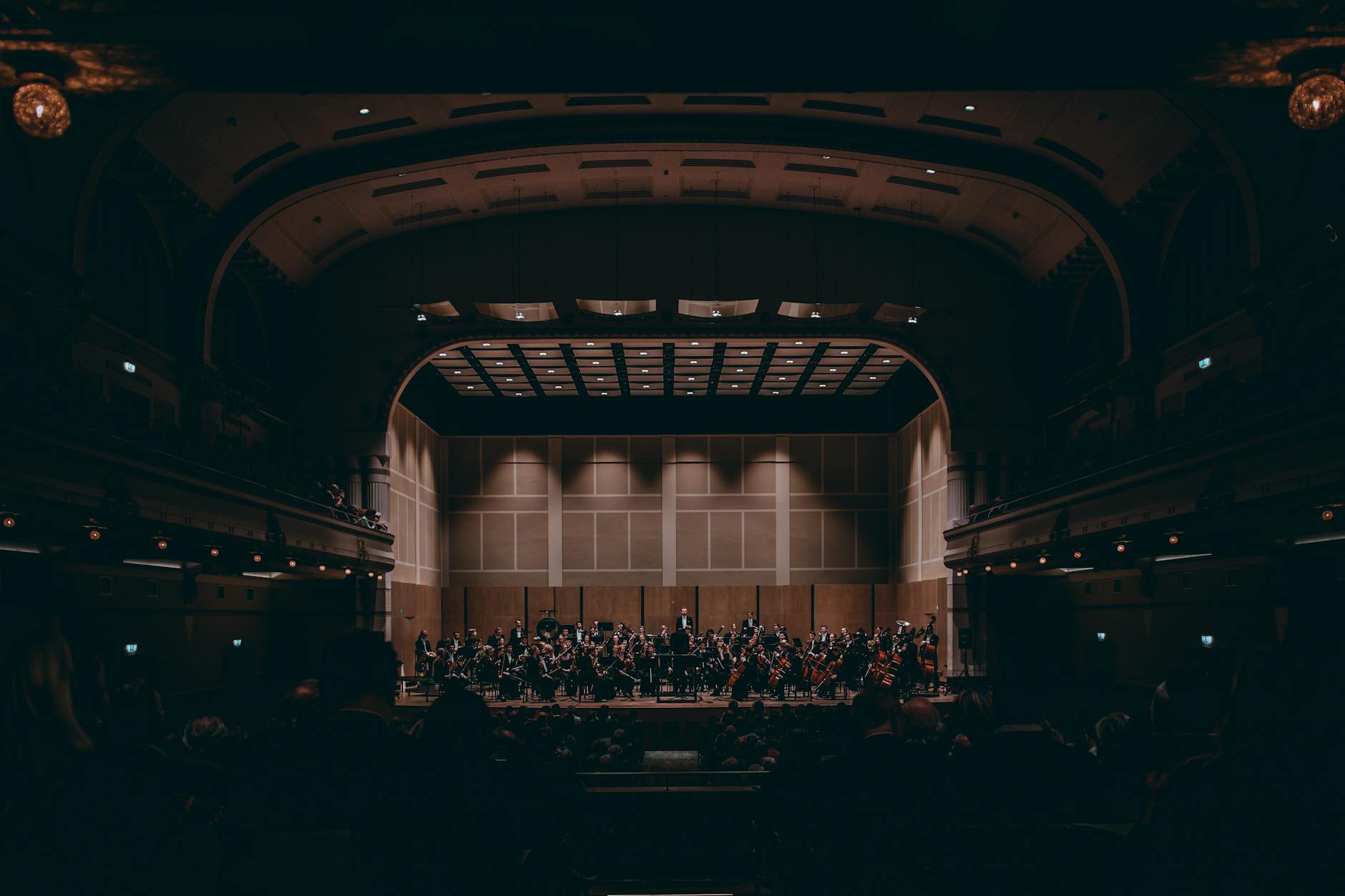 This is an internationally renowned concert hall and is city's greatest prides. Its acoustics are simply exceptional and has hosted events of world recognised artists. You can attend an event here and experience to be in one of the greatest and the most visited concert halls in the world. This hall has been serving the audience since last 125 years. This magnificent structure is also home to Royal Concertgebouw Orchestra, considered to be one of the outstanding orchestra's in the world. It also hosts regular concerts such as Master Pianists Series, The Bach Choir and Orchestra of the Netherlands.
7. A'DAM Tower
Visit to the A'DAM tower is a must in the evening hours once the sun sets. You get to experience the panoramic view of the city of Amsterdam from their 360 degree observation desk. Since it is a 22 storey high rise structure you get to view the lit up streets, twisting canals and historic buildings. It also has amazing restaurants which serve cuisines of almost all types and that too with a view. Folks who are into adventure must try out the 'Over the Edge' which is the highest swing in Europe, you get to swing above 100 meters over the edge of the tower and whole city beneath you.
8. Dinner Train
You thought only Switzerland has unique train experiences? Well here is something interesting what Dutch has to offer. Hop on to the Luxury Dinner train from Amsterdam Central Station, to take a ride through the countryside of Amsterdam. While you are enjoying the view you will be served with four course meal and some welcome drinks as well when you get onboard. Wide menu allows you to choose from fish, meat and vegetarian. All the food is prepared freshly on the train itself.
Also read : Cycling Tours in Amsterdam
9. Van Gogh Museum
If you are painting admirer and additionally a big fan of Van Gogh's painting then this is the place where you need to be in Amsterdam. This place is solely dedicated to the most famous personality in history of western art, Vincent Van Gogh. Most of the tourists who come to Amsterdam even for couple days ensure they make a stop at this museum to witness in person what this out of the world human being had painted. You get to learn about his life as well as his work, option of guided is also available at the museum for keen tourists. This places houses about 200 drawing and 700 paintings by the legend.
10. The Coffee Shop Culture
This part would interest stoners a bit but again it open for everyone to give it a shot. Coffee shops here in Amsterdam is much more than a regular cafe. You can purchase legally and smoke weed and hash as it is permitted here. They have separate smoking room within where you can chill out and socialise with other people. If you are not a smoker then you have option of consuming the edible cannabis products which come in the form of brownies and cookies. So the quantity you can purchase is limited also according the law you cannot consume/carry alcohol as mixing of the two substances is strictly prohibited. You can be arrested incase you don't follow the laws so consume safely and enjoy the vibe of Amsterdam.
Excited to explore the amazing Amsterdam at night? Check out Amsterdam tour packages at Pickyourtrail and book your trip to Amsterdam!
Note: The images that are being published here are the author's choice, and the organisation takes no responsibility for their usability.