The stunning country of Surrey is located in Southeast England and is home to many tourist attractions. You will find picturesque landscapes, museums, historic buildings and many more in Surrey. And yes, it's right to say this European country is full of surprises. Interestingly, Surrey has something special for every kind of traveller. Already excited to explore Surrey? Well, in that case, quickly have a read and find out the top things to do in Surrey for a fantastic vacation.
Things to do in Surrey
Here is a curated list of top things to do in Surrey. Have a read and find your favourite.
Guildford Castle
Try Pottery at Mrs Potts
Thorpe Park
Hobbledown Adventure Park and Zoo
Brooklands Museum
1. Guildford Castle
Start your day in Surrey by visiting the famous Guildford Castle located in the Guildford town. This simple yet beautiful castle was built right after the invasion of England in 1066 by William. Are you a history buff? A visit to this palace is one of the best ways to learn about the history of Surrey. Also, make sure you reach the rooftop to capture some breathtaking views of of the city. In addition, the palace remains closed in January, February, November and December. Apart from these months, you can visit the palace from 10:00 AM to 4:00 PM.
Also Read: Top things to do in Guildford – The English Countryside near London
2. Try Pottery at Mrs Potts
Any pottery lovers here? Well, this one is for you. Visiting Mrs Potts is definitely one of the top things to do in Surrey. Here you can make your own pottery and learn some unique pottery techniques. Also, this place offers some special craft workshops for kids and adults. Cool, huh? Apart from Mondays and Sundays, Mrs Potts is open on the other days from 10:00 AM to 5:00 PM.
3. Thorpe Park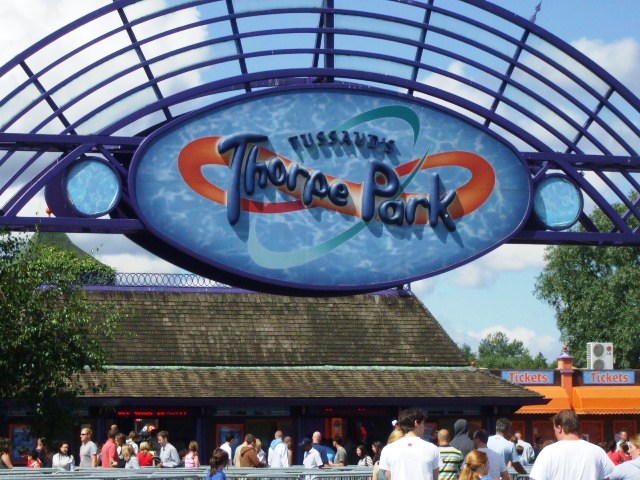 Adventure freaks, get ready for some adventure in Surrey. Thorpe Park is Britain's most famous water-based theme park. Thorpe Park houses some of the best rides for the tourists. Faint-hearted? I would suggest you not to visit Thorpe Park as this park is filled with crazy rides. Some of the must-try rides are The Swarm, SAW- The Ride, Vortex, Zodiac and Depth Charge. Visit this place for some unlimited fun with your family and friends.
4. Hobbledown Adventure Park and Zoo
A visit to the Hobbledown Adventure Park and Zoo is undoubtedly one of the top things to do in Surrey with your family. This place is an award-winning adventure park and zoo which is filled with plenty of events and activities. You can spend some time here by taking adventure activities or enjoying with your family in the picnic area. In addition, this place is open from 10:00 AM to 7:00 PM.
5. Brooklands Museum
Brooklands Museum is the birthplace of British motorsports and aviation. Make sure you visit this place to get inspired by stories of the people who strove to challenge and had the courage to break the mould. The aim of this museum is to conserve, protect and interpret the unique heritage of the Brooklands site. A visit to this place will tell you a story of how ordinary became extraordinary at Brooklands.
The stunning Surrey is interesting and has its own style to attract the tourists, right? So, make sure you visit this place and try all the best things to do in the country of Surrey for a wonderful experience. Capture the beauty of Surrey by planning a vacation with Pickyourtrail. You can head to Pickyourtrail website and check for some amazing travel packages to the United Kingdom. Also, you can connect with our travel consultants in Whatsapp for more options. The wait is over, get inspired by reading more travel stories and start travelling folks!
Note: The images that are being published here are the author's choice, and the organisation takes no responsibility for their usability.