Taunton is a large town in Somerset, England. Eventually, it is in the heart of Somerset in more ways than one. It's bang in the middle of the county geographically and is the area's county town and commercial centre. Moreover, steam railways, beautiful gardens, a historic cider farm and a centre where one of the oldest rural crafts still flourishes make it enchanting to explore.
Taunton, UK is a city brimming with religious and military history. In other words, this city has gone through centuries of regeneration and reconstruction. But still, it happens to be the major tourist attractions.
Let's explore the pleasant, picturesque town lined with many fine houses, buildings and attractions.
Top highlights of Taunton
Museum Of Somerset
Tudor Tavern
Somerset Military Museum
Vivary Park
St Mary Magdalene
Brewhouse Theatre
Hestercombe Gardens
Bridgwater
Bishops Lydeard Mill
Quantock Hills
Fyne Court
RSPB Swell Wood
Somerset County Cricket Club
Church Of St James
1. Museum Of Somerset
Right in the heart of Taunton, the Museum of Somerset is in a 12th-century Taunton castle! Well preserved in this museum are all the county's prehistoric times to the present day. Within this castle, you'll find contemporary gallery spaces and great family visitor facilities all situated within the vibrant town centre. This museum possesses amazing nine themed galleries, each with its own distinctive character. With all these, there's something for everyone to discover. There are real objects, interactive games, film projections, and words from the people of Somerset: past and present. This museum hosts evening talks, music and outdoor theatre.
2. Tudor Tavern
The Tudor Tavern is referred to as "Archaic House". It is located at 15 Fore Street, Taunton. Fundamentally, it is a three-storey timbered house with a forward jutting first and second floor. A tardy medieval hall is located abaft the tardy 16th-century front with an open trussed roof and arched braces. There is a cottage at the rear of the Tudor Tavern. A component of the same building was anteriorly kenned as Halliday's Shop. It is verbally expressed to have been the auxiliaries quarters of the townhouse of the Portmans or Orchard Portman.
3. Somerset Military Museum
The museum introduces visitors to the wider background. The formation and development of Somerset's regiments and explore why soldiers fight for their country. It is part of The Museum of Somerset. In addition, the Somerset Heritage Centre holds the regimental archives of the Somerset Light Infantry, as well as some North and West Somerset Yeomanry records.
4. Vivary Park
Vivary Park is described as a "beautiful oasis", "a pleasure", "great for the kids" and "the epitome of an English park". Above all, the public park came about because it's so close to the centre of the town. The land had been used for public events since at least 1851 when the first Taunton Flower Show was held there. The late Victorian public park happens to be a good surviving example of Vivary Park.
5. St Mary Magdalene
St Mary Magdalene is the church of England parish in Taunton. It has the tallest tower in Somerset. Except for the 'forest' of pillars which line the four aisles – a rare feature in a parish church. In addition, Sunday and weekday services welcome locals and those from further afield. The Coffee Shop and The Book & Gift Shop provide a place to stay and relax whilst enjoying a cup of tea with friends or browsing the shelves.
6. Brewhouse Theatre
The Brewhouse is in the heart of Somerset's County town of Taunton. It is the largest theatre and arts centre in Taunton. The theatre delivers an innovative and exciting programme of performances and participatory arts. This theatre attracts a diverse range of audiences. It is a multi-purpose arts centre. It caters for professional arts organisations, community groups, schools and businesses. The theatre displays music, concerts, comedy shows, cinema and more. This venue's busy programme has something to suit every taste!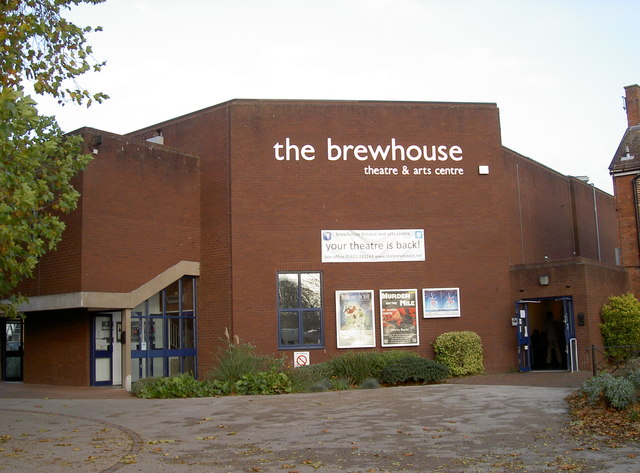 7. Hestercombe Garden
Hestercombe Garden is over 50 glorious acres and three centuries of garden design. This garden is Somerset's "jewel in the crown". This is a major destination for leisure, events, activities, historic and gardening interest. It has Gorgeous food in the Stables Kitchen with a sunny outside Courtyard. From the art gallery to the plant centre, play area to shops, Hestercombe Garden has it all.
8. Bridgwater
Historic market town Bridgwater is home to the most illustrious of Somerset's famous street carnivals. A rich heritage as a port and business focus is joined by Europe's biggest lit up jubilee, which lights up the avenues each November. Bridgwater jamboree represents the bubbly soul of this town. Explore the local culture at Bridgwater Arts Centre. For a choice of independent shops and a lot more dining options, do not miss to head to the town and treat yourself.
9. Bishops Lydeard Mill
The thriving village of Bishops Lydeard is located 6 miles north-west of Taunton and is nestled at the foot of the Quantock Hills. A short drive from the village takes you up to Cothelstone from where the Quantocks can be explored and the breathtaking views admired. Taking about the Bishops Lydeard Mill, it is a working mill with restored water. Among the numerous conventional exchanges and artworks, the fundamental fascination here is the wheelwright's shop showed. In the long run, this is shipped from Devon and protected precisely as it was left on the day the proprietor shut up shop – the similarly true Blacksmith's shop. Another aspect of the mill is that it displays models depicting the many types of mills.
10. Quantock Hills
Wilderness and tranquillity are the right terms that can perfectly describe the Quantock hills. Its panoramic views lead you through coast, heath and combe. On exploring you will find rocky Jurassic coastline, deep wooded combes, exposed heathland summits, undulating farmland and attractive villages. All these are within this protected landscape. Moreover, their majestic slopes provide a dramatic backdrop to much of the landscape around Taunton. But it is the variety of scenery they offer that makes them quite so special. The Quantock Hills is home to a herd of wild red deer as well as an abundance of other wildlife.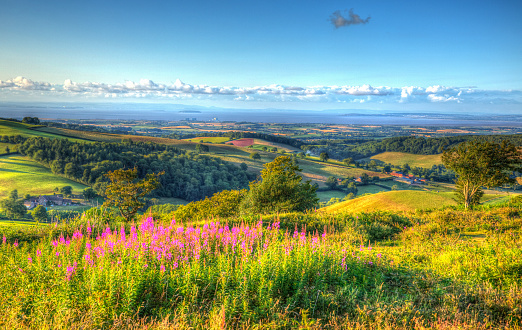 The county town has plenty to offer!! From individual boutiques to historic architecture, modern dining to unspoilt views across the Blackdown Hills and the Quantock Hills, Taunton has it all. It offers a wide mix of activities, attractions and events – we can't wait to help you plan the perfect trip!
Book your customised vacation with Pickyourtrail. Craft your own itinerary exactly the way you want. Alternatively, you can also simply pick from the packages online. Also, Whatsapp us for any queries as our travel agents are at your service. Download our app for more information.
Note: The images that are being published here are the author's choice, and the organisation takes no responsibility for their usability.