Dimapur is known to be the fastest developing city in Nagaland. Dimapur has plenty of tourist attractions. Moreover, the beautiful Dhansiri River flows into the city. Flanked by the wooden meadows, the city of Dimapur looks like heaven. It also has secret ruins from the Kachari civilization. The ruins belong to the 13th century. With several other interesting attractions, Dimapur is a perfect holiday destination. If you are planning to visit Dimapur, you must try to stay in one of these hotels listed below.
Also read: An offbeat Nagaland itinerary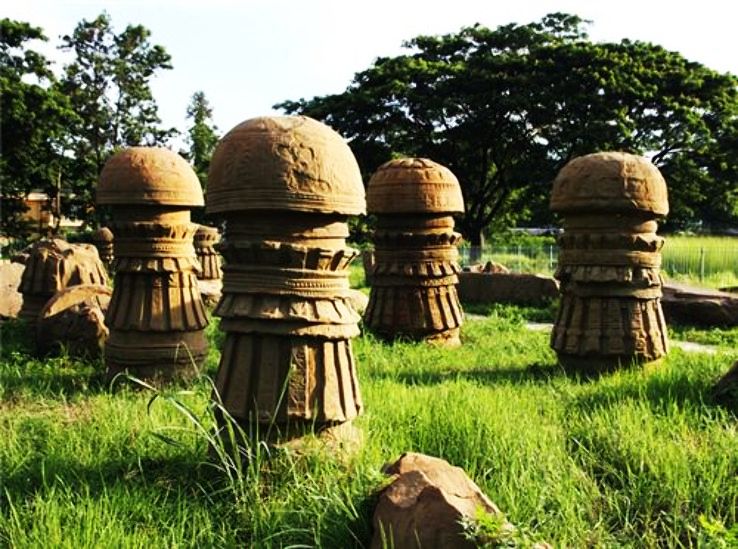 Top 5 hotels in Dimapur
Hotel Grand Tizu
Hotel Rajasthan Fort
Niathu Resort
Hotel Rhino
Karl's Inn
1. Hotel Grand Tizu
Hotel Grand Tizu is one of the best 3-star hotels in Dimapur. The hotel has all the basic amenities. There is also a restaurant, private sitting area, private bathrooms. There is free access to free wifi and private parking space as well. Above all, the hotel is also known for its courteous service and warm people.
Address: Circular Road, Notun Bosti Ao Khel, Dimapur Nagaland, Dimapur
2. Niathu Resort
Niathu resort is a prime property in Dimapur. It is easily accessible by road, rail and air. You will find this resort surrounded by nature. Niathu resort caters to visitors who are looking to relax in a leisure way. Above all, when you are here, you can witness the Naga heritage. You can find classy rooms which are very well maintained. Apart from wifi connection and other essentials, you find a tennis court, billiard board, cycling track in the resort. More than all this, the resort is beautifully designed to attract tourists.
Address: 7th Mile Niathu Colony Chumukedima, Dimapur.
3. Noune Mini Resort
Want to know more about the grand excellence of Northeast India? Noune Mini Resort is an ideal choice. About 15 km away from the airport the NouneMini Resort is a real treat. They have the option of executive, deluxe and premium rooms. To serve you better, the Noune Mini Resort has multilingual staff to assist you. Above all, the resort provides the best holiday experience with all the required facilities.
Address: Seithekema A Village Dimapur, Dimapur.
4. Trinity Villa
Trinity Villa is located on the edge of Barnes Hill at the Tryall Club. It is surrounded by four acres of beautiful multi-colour garden. Moreover, it contains 13,000 square feet of safe living space. An extra 6,000 square feet of pools and yards are also available. Above all, there are pretty living areas inside the villa. It is the perfect stay for a memorable family vacation. It is a heavenly lodging that offers all the rich courtesies to its visitors at a very low rate.
Address: Half Nagarjan Road Half Nagarjan, Dimapur.
5. The Four Season Hotel
The facilities of this property include a restaurant, a 24-hour reception and courteous room service, along with free WiFi. The hotel has an indoor pool and a shared lounge. The Four Season hotel offers American cuisine as well. Treat your taste buds at the in house restaurant. Above all, the hotel is also located in the most happening area, hence you can head out and walk around as well.
Address: National High 29 Kohima Road Opposite Cedar Hotel.
The gateway to Nagaland, Dimapur is indeed a tempting piece of Northeast. The active city reveals a different side of the state of Nagaland. Planning a vacation to Nagaland? To make your trip to Dimapur a memorable one, book your vacation with Pickyourtrail now. You can Whatsapp us to get your queries answered by our travel experts. More than that, you can download our Pickyourtrail app and browse through its super-cool functions.
Note: The images that are being published here are the author's choice, and the organisation takes no responsibility for their usability.