Planning to go for a wonderful to Ireland? Then set your target on Galway. From its homely feel to its cultural festivals which happen throughout the year, it proves why it is perfect to visit when in Ireland. Isn't it exciting?! Here is a complete guide to Galway, Ireland which will help you plan a wonderful trip to this city and make great memories.
CONTENT
About Galway
Perfect time to be in Galway
Best way to explore
Attractions in Galway
Let's Talk "FOOD"
A Day in Galway
About Galway
Galway is a city situated in the left-most part of Ireland towards the Westside. It is the waterside city in Ireland and has a great history to it. Before the English invaded, Galway was the Major trading town in Ireland. The harbors and the narrow streets prove its great history.
Galway is treated as the heart of Ireland and is very famous for its music, art and the most famous one, Food Festival. It holds the European Capital of Culture 2020 & 2021 (as of now). Since the ratio of students in the city is large, Galway is considered the youngest city in Ireland.
Also Read: The top ten beaches in Ireland
Perfect time to be in Galway
To be very frank, this city is visitable throughout the year. Since it hosts so many festivals throughout the year, it clearly stands the best to be called the "Festival Capital of Ireland". Starting from the most famous one, the Food Festival, which is celebrated in March. Then in July, you can enjoy the Galway International Art Festival. For the seafood lover also there is a festival celebrated in September known as the Galway Oyster & Seafood Festival. And the biggest Christmas Market at the end of the year. Isn't this city a must-visit at any time of the year?! The thought of living in such a beautiful and vibrant city itself makes the mind go gaga about visiting it.
Also Read: Ireland Castles
Best way to Explore!
The city is full of narrow cobbled streets, and hence the best bet is on walking. Walk, Talk and explore the city. Makes your days in Galway quite peaceful. The whole city has around 16 Coca Cola Zero stations from where you can take a bike for rent and roam around the beautiful city center. But if you are someone who wants to go for a full day trip, then a car is a good decision to have with you!
Also Read: Must visit castles in Ireland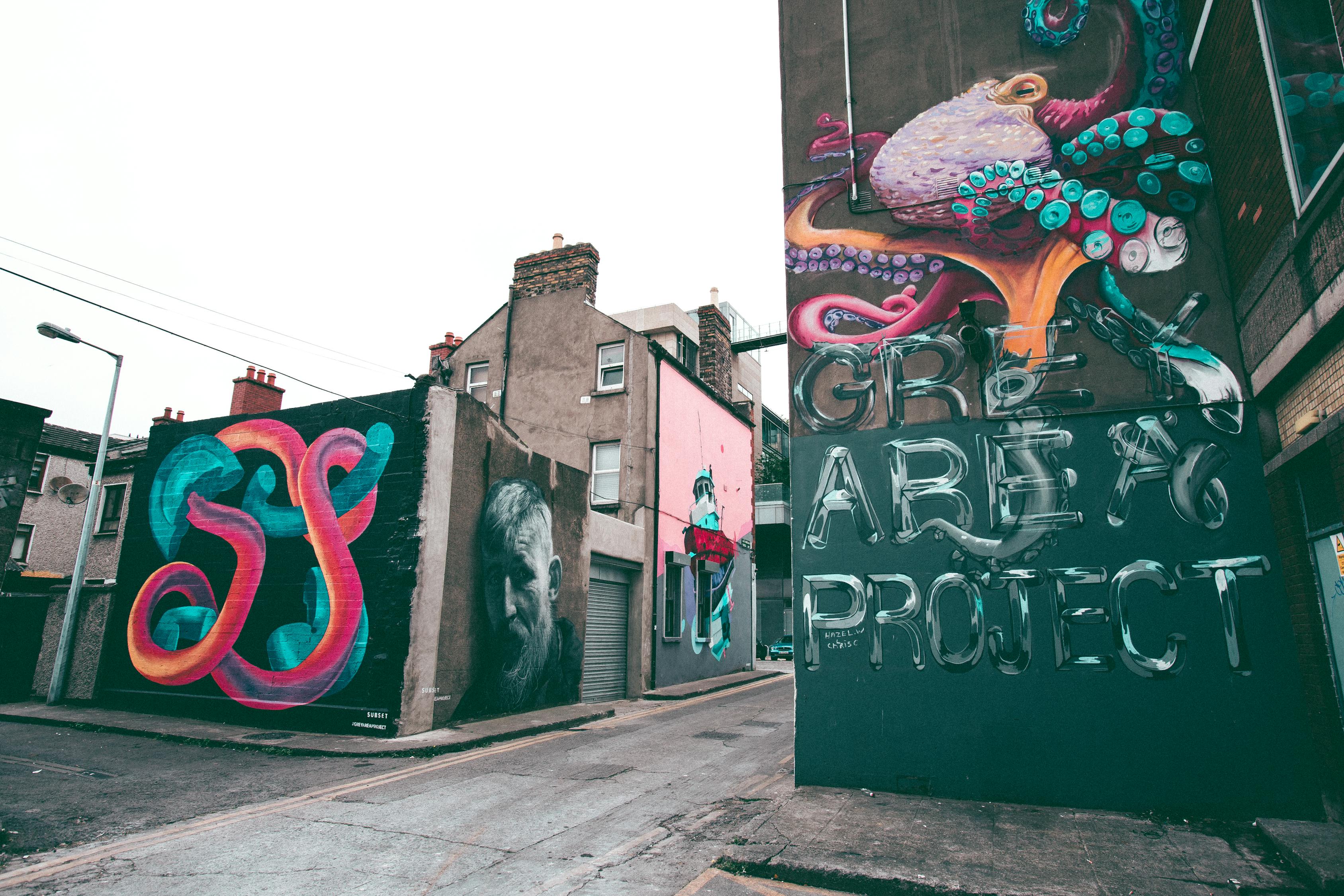 Attractions in Galway
You have a day and you have a car, let's start the engine and go sightseeing within Galway. There are various attractions to visit in Galway and each one has its own style and aura. Starting from:
1. Eyre Square
This place is the best to start off your trip. In 1963, John F. Kennedy visited Galway and since then it was named after him as John F. Kennedy Memorial Park. It is a public park in the city centre and you can visit it to just roam around plus you can go to the nearest shopping market called Williams Market.
2. Latin Quarter
When it comes to history, Latin Quarter is the heart. It represents the Medieval period's heritage and is worth visiting. The famous Spanish arch is present here. So get your cameras on and click the best shots!
3. Galway City Museum
If you are someone who loves history-related stories then this three-floored museum is the best for you. The best part is it is just behind the Spanish Arch and the entry fee is "zero".
4. Salt Hill
If you go a bit far from the city center, you can enjoy the coastal vibes of Salt Hills and leisure there for a while. Bless your taste buds with the delicious Irish seafood and the famous Galway Oyster.
Let yourself experience every second of the visit to Galway. If you are going there with your life partner, then surely see the souvenir of Galway which is the Claddagh Ring, and surprise each other! Don't miss out on the local beer of Galway named "Galway Hooker Irish Pale Ale". Visit the St Nicholas' Church on a Saturday or Sunday to have a free sample taste of delicious Irish treats.
Also Read: 10 days Itinerary for Ireland
Let's talk "FOOD"
Who in this world does not love food? Everyone does. And being in a city that has the most scenic foods to bless your taste buds is a dream come true. And after visiting so many attractions, anyone would crave food. Talk about the best and find it in Galway. From best pubs to the top-rated Michelin-starred restaurants, everything is there in Galway. A true transition of casual and up-scaled dining is what Galway offers to you. Here are few places where you can find the delicacies of Irish Food:

1. Ard Bia, Nimmos, Spanish Arch
2. Kai Restaurant, 22 Sea Road
3. Quay Street Kitchen, Unit B the Halls, Quay Street
4. O'Connell's, Eyre Square
5. McDonagh's, 22 Quay Street
6. Oscar's, Dominick Street Lower
Also Read: Travel guide to Limerick
A Day in Galway
At least 3 nights are good enough to spend in this beautiful city. But in a day you can do a lot from a self-exploratory point of view. Many day trips can be done in Galway, Ireland. Here is the list of Trips you can do in Galway:
1. Moher Cliff
To warm your eyes with some classic views, Moher Cliff is the correct place to be. It is one of the best places in Ireland when it comes to scenic views. It is just 90 mins away from Galway and is a pure nature treat for nature lovers. You can even go and visit the Burren and the towns of Ballyvaughan which are Doolin & Lahinch.
2. Aran Islands
Situated on the edge of Europe, these islands are home to the Ireland Inhabitants. Amongst the islands in Aran, the biggest one is the Inishmore which is home to the fortress which is 2000 years old and is called Dun Aengus. It is 40 minutes from Galway.
3. Connemara
This place shows the cultural side of the Galway. It is known for its white-sand beaches and unbelievable landscapes. It offers various experiences to whoever visits there. Here is a list of activities to be one in Connemara:

1. Hike to the trails of Connemara National Park
2. Get lost in the beauty of Killary Fjords
3. Visit the Roundstone Bogs
4. Experience the historic Kylemore Abbey
5. Visit the small island of Inishbofin via boat
4. Westport
A beautiful 90 minutes ride from Galway will take you to the charming town of County Mayo. It is famous for its Georgian Architecture which is worth watching and capturing. There are various scenic bays that one can get mesmerized by. It is also home to the 4th highest mountain, which is called Croagh Patrick Mountain. An individual can hike the mountain and come back within 3 hours and 30 minutes.
Also Read: Learn more about Ireland before visiting
Hope this guide helped you to prepare for what you can see in Galway. And hope you are planning to execute your planning for Ireland. Head over to the PickYourTrail website and check out some great packages to Ireland. If you want to experience Ireland in your own way, then customize one for you and experience Ireland like never before. To clarify further doubts reach out to us on WhatsApp and get them cleared by our expert.
Thanks, Reader! Happy Vacationing 🙂
Note: The images that are being published here are the author's choice, and the organisation takes no responsibility for their usability.