.We live in a world where taking a selfie has become an art. Did you know that a college in London is offering a selfie-related course ? Here are the most spectacular selfie spots from across the world.
1.Trolltunga, Norway
Called The Troll's Tongue by locals, this rock formation in Odda, Norway, is a thrill-seeker's dream. Trolltunga was formed after glacial water froze a chunk of the mountain and caused it to break off way back in the Ice Age. In order to preserve the rock's beauty, no safety barriers have ever been built, but the four-hour trek will create the photo of a lifetime. A U.S. internet magazine listed this place as number one in the world where an impressive selfie can be taken.
2.The toboggan down from the Great Wall of China.
How many people can say they tobogganed down from the Great Wall of China! Pretty awesome and slightly terrifying slide.Definitely the best way to get down from the Great Wall, and a fabulous place to take a Great Selfie in China.
3.Cinque Terre, Italy
Meaning "the five lands," the Cinque Terre is one of Italy's treasures. The northern Italy locale is a hot destination spot for both tourists and Italians alike with its prime location on the Italian Riviera. Cinque Terre's colorful terraces and steep landscapes make this a perfect place to visit and take selfies.
4.Maligne Lake,Canada.
Located in Jasper National Park, the stunning lake is the second-largest in the world fed by glaciers. Known for its views of the snowcapped Canadian Rockies and the striking color of its water, Maligne Lake is also famous for being next to Spirit Island — one of the most famous spots for photography and selfies in the world.
5.Mendenhall Ice Caves , Alaska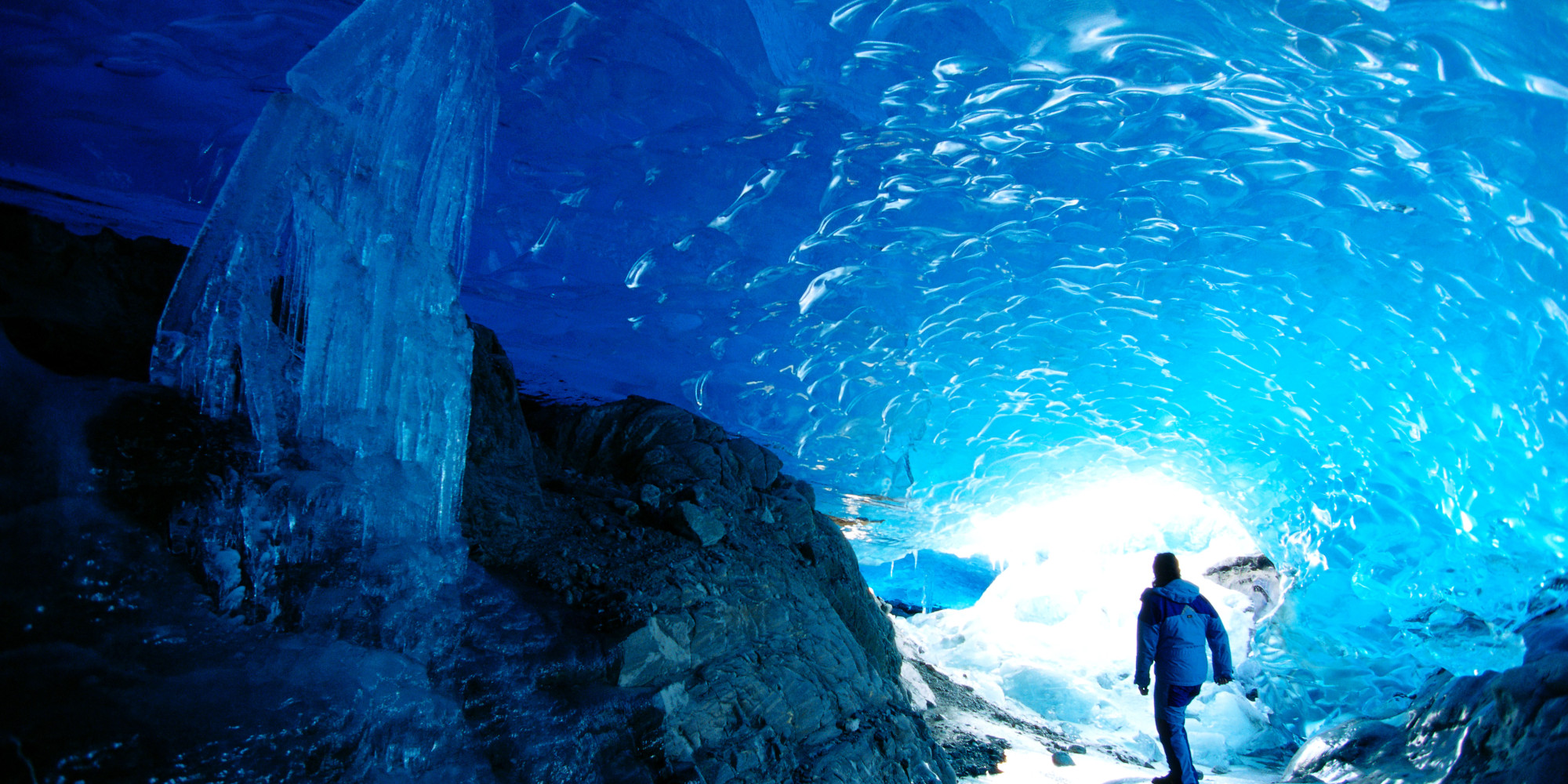 Because a glacier in Alaska is melting, these gorgeous ice caves temporarily exist for our exploring pleasure, though some caverns have already shrunk to a third of their original size. If you're hiking, just watch out for falling ice chunks .
6.Antelope Canyon, Arizona
Forget the Grand Canyon — this stunning canyon is the new hotness. Traipse through the miles of colorful rock formations, created from the rivers and streams eroding the sandstone. Get to experience it and click some awesome selfie.
7.Chittorgarh Fort, India
GREAT, so you might need some camera help in Chittorgarh Fort, if only to make sure you get the whole impact of the sweeping scenery inside the shot. The spot holds historic significance for the country after being passed through the hands of multiple rulers, used as the site for three battles, and eventually abandoned.
8.Mineral Beach, the Dead Sea, Israel
No trip to Israel is complete without slathering yourself in nutrient-rich mud and snapping a pic, before floating in water that's so salty you can't even sink.Get a mineralized selfie of yourself.