Sri Lanka is the gem of the Indian Ocean. The island offers an exciting mix of fun and frolic. The vast spread tea estates and its magnanimous wildlife lure travellers from all parts of the world. The residents of Sri Lanka are multicultural and are gracious hosts too. The hospitality shown by them is simply nice. The land is surrounded by beaches and its high waves, might mountains. With numerous places to visit, Sri Lanka provides the best sun-kissed vacation with a mix of adventure sports. Sri Lanka is also famous for its cuisine. Unique in its own way by using coconut it almost every recipe of its and the homemade spices. Read on to know more about exploring the beautiful country of Sri Lanka with an itinerary for 5 days.
Here is how you can spend your time in Sri Lanka with the 5 days itinerary
Day 1: Colombo
Sri Lanka has its international airport in the city of Colombo which also happens to be the capital. So yes, the first city you'll be exploring will be Colombo. This city can be a little blanch for people who love adventures and nature. You can spend a day here almost and hit the Pettah market, Majestic City and Liberty Plaza for some fun shopping. While there, you can also visit the famous Buddha temple – Gangaramaya Temple. There are several other things to do while you are in the city of Colombo.
Other attractions in Colombo: Galle Face Green, Dehiwala Zoo, Gangaramaya Temple and Beira Lake.
Also Read: 13 Best Places to Visit in Colombo
Day 2: Kandy
Next stop, Kandy. Kandy is known as the cultural capital of Sri Lanka and is the last royal domain to exists in the country. The city was declared as the World Heritage Site by the UNESCO. The place is quite famous for its Tooth Relic Temple and the pleasant weather. While travelling to Kandy, also visit the Pinnawala Elephant Sanctuary. The elephants that cannot survive in the wild are taken care of by the people from a nearby village.
Things to do in Kandy
While at the sanctuary, go on elephant riding. I mean, going on a ride on of the world's largest animal does sound cool right.
If you love to explore the wilderness of Sri Lanka, go on jungle safari's which take you up and close to the animals.
While you are at Kany, also visit the famous Kandy City Center. Famous for its boutiques and stores filled with top fashion clothes.
Shop for handicrafts and souvenirs at Kandy shopping centre. The handicrafts here are hand made which makes them extra special.
Other attractions in Kandy: Royal Botanical Garden, Bahirawakanda Temple, New Ranweli Spice Garden, and The Tea Museum.
Day 3: Nuwara Eliya
Take a train from Kandy to Nuwara Eliya. Nuwara Eliya is known as the Little England of India. Filled with tea estates as long as one can see, it is a paradise for tea lovers. Taking a train from Kandy will be the first best thing you can do. The entire train ride mesmerizingly scenic. The train takes you through tunnels and waterfalls and you can smell the wet soil of Sri Lanka. Exploring Nuwara Eliya at leisure will take a day's time.
Things to do in Nuwara Eliya
Hire a cycle and explore the oldest tea estates in the city.
The city also has a tea museum within. Try whiling the time by taking a tour of the museum and get to know how tea leaves are turned edible.
Hike through the tea plantations that are shaped like steps. Interact with the workers and get to know their stories and culture.
Other attractions in Nuwara Eliya: Devon Falls, Galway's Land National Park, and Nuwara Eliya Golf Club, Tea plantations, Hakgala Botanical Garden, St. Clairs Fall.
Also Read: 9 Best Places to Visit in Nuwara Eliya
Day 4: Bentota or Galle
From Nuwara Eliya, hire a cab to reach Bentota. Unlike other cities, Bentota is filled with exotic beaches with clear blue waters. For all tourists who like to party and chill, this is the perfect place. Get your tan game going strong by relaxing on the coastal lines of Sri Lanka. Watch the place slowly convert into party destination as the sunlight turns golden and the rhythm rises.
Things to do in Bentota
Take a dip in the ocean
Get your dose of dopamine by trying some exciting watersports like surfing, diving, and scuba.
Other attractions in Bentota: Koskoda Turtle Hatchery, Chaplon Tea Center, Brief Garden, Galapatha Raja Maha Vihare Buddhist
Not a huge fan of beaches and water sports, head to Galle, located south of Sri Lanka along the coastal lines, near Bentota. Galle offers antique forts and unique architectures. A must visit place for history lovers.
Also Read: 10 Things to Do in Bentota
Things to do in Galle
Go on a boat ride and try spotting dolphins in the ocean.
Go on long historical walks. You can hire a private guide to gain more knowledge about the place.
Rent a bike or cycle, and wander around the historical city of Sri Lanka.
Other attractions in Galle: Galle Dutch Fort, National Maritime Museum, Lighthouse Street
Also Read: 5 Best Places to Visit in Galle
Day 5: Home
Close to Bentota is the Kosgoda Sea Turtle Hatcheries. It is one of the most popular turtle hatcheries in Srilanka. Spend some time there and get back to Colombo. Take an evening flight back home to get a good night's sleep in flight.
Top Must-do Things in Sri Lanka
Visit the Ratnapura Musem that displays the different types of gems and stones available in Sri Lanka.
Climb up the Sigiriya Rock. Take a look at the ancient ruins and click some pictures.
Discover the ancient most city on an island that still exists – Polonnaruwa.
Just like the Pinnawala sanctuary for the elephants, visit the Yala National Park to take at the look at the leopards at their natural habitat.
Go on a river safari at Madu Ganga River and explore the flora and fauna surrounded by it.
Never miss out on tasting Sri Lankan cuisine.
And that's how the almost 5 days itinerary for Sri Lanka comes to an end. Don't miss visiting a wonderful island country filled with misty views and wonderful wildlife. Visit Pickyourtrail for amazing itineraries and unwrap your excitement to travel. Reach out to us to get wonderful Sri Lanka packages from India to make your vacation to Sri Lanka come true.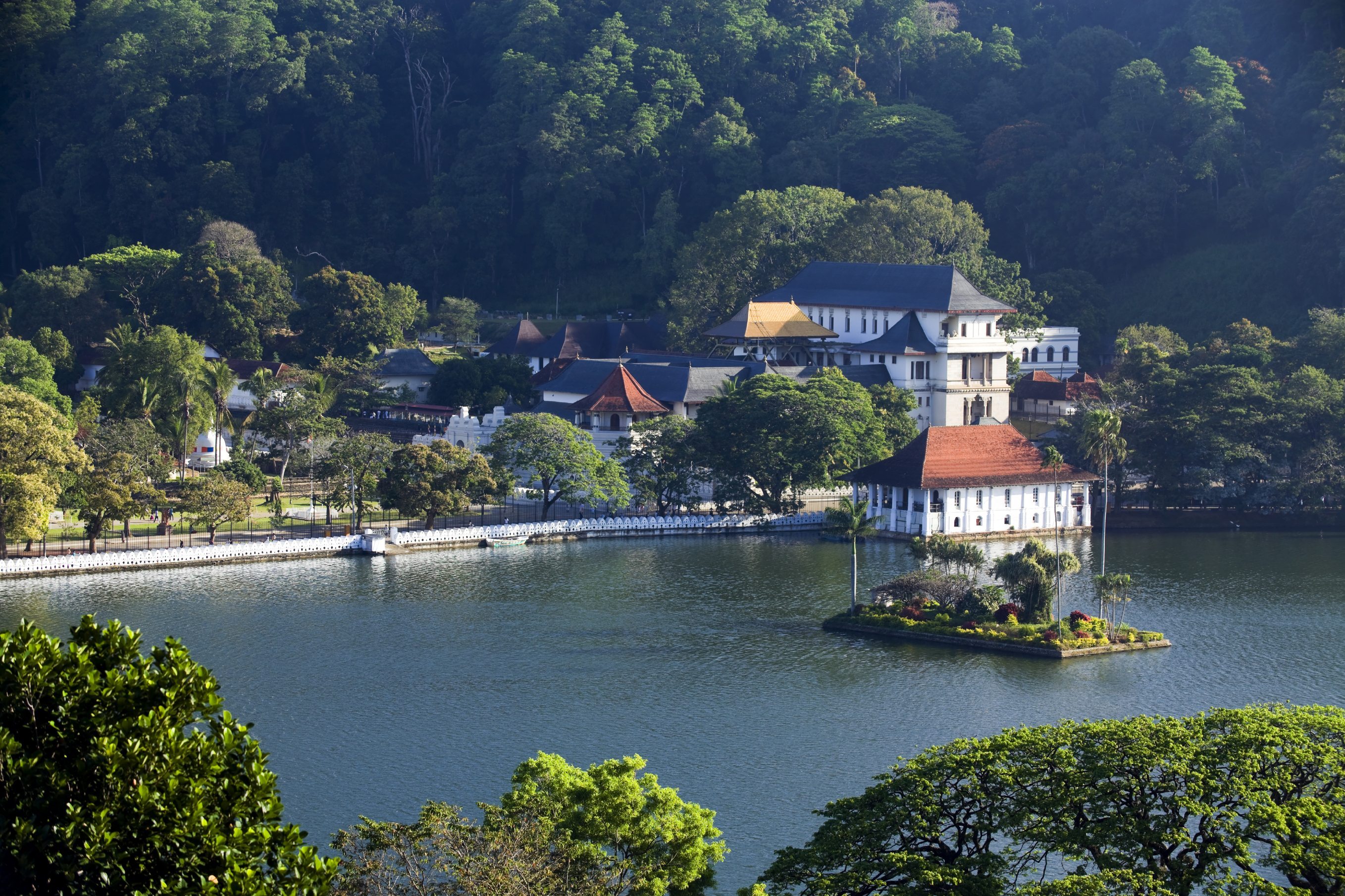 Kandy, Bentota and Colombo Holiday - 4N
Flights excluded
4 star accommodations
4 activities
Shared transfer
₹ 37,343
Starting price/person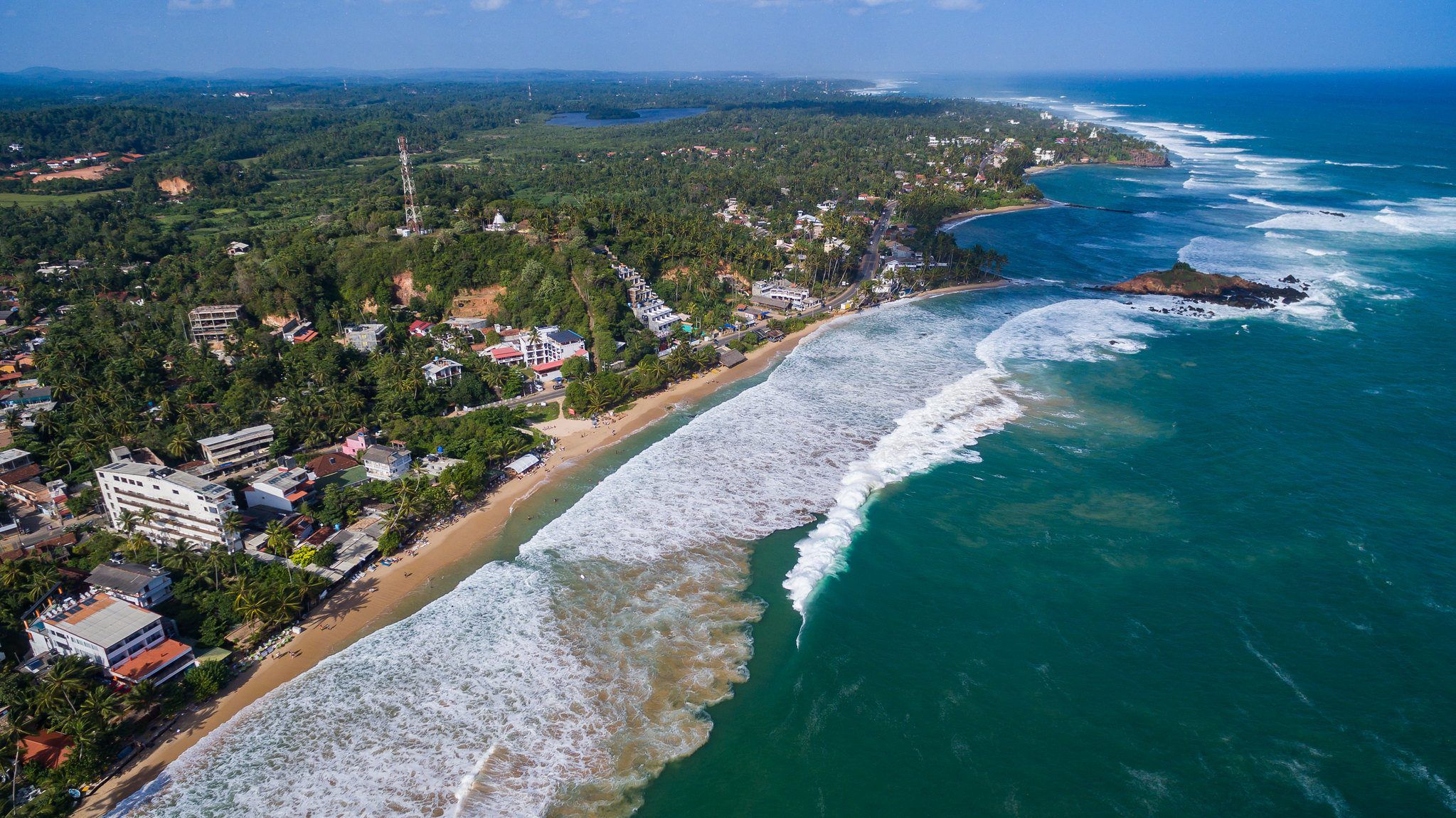 Nuwara Eliya, Bentota and Colombo Tour Package - 4N
Flights excluded
3 star accommodations
4 activities
Shared transfer
₹ 38,490
Starting price/person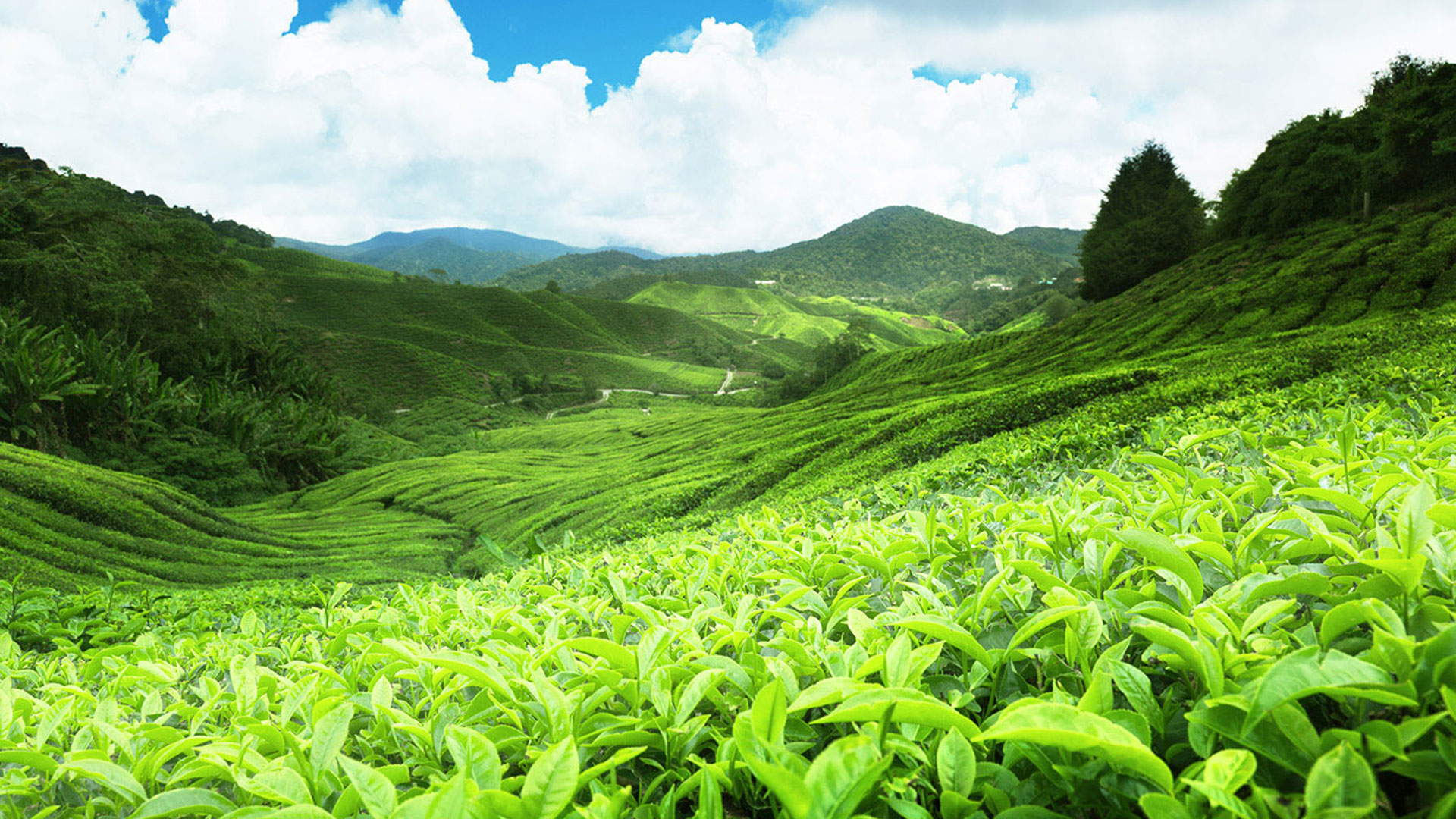 Nuwara Eliya, Bentota and Colombo Tour Package - 5N
Flights excluded
3 star accommodations
4 activities
Shared transfer
₹ 44,046
Starting price/person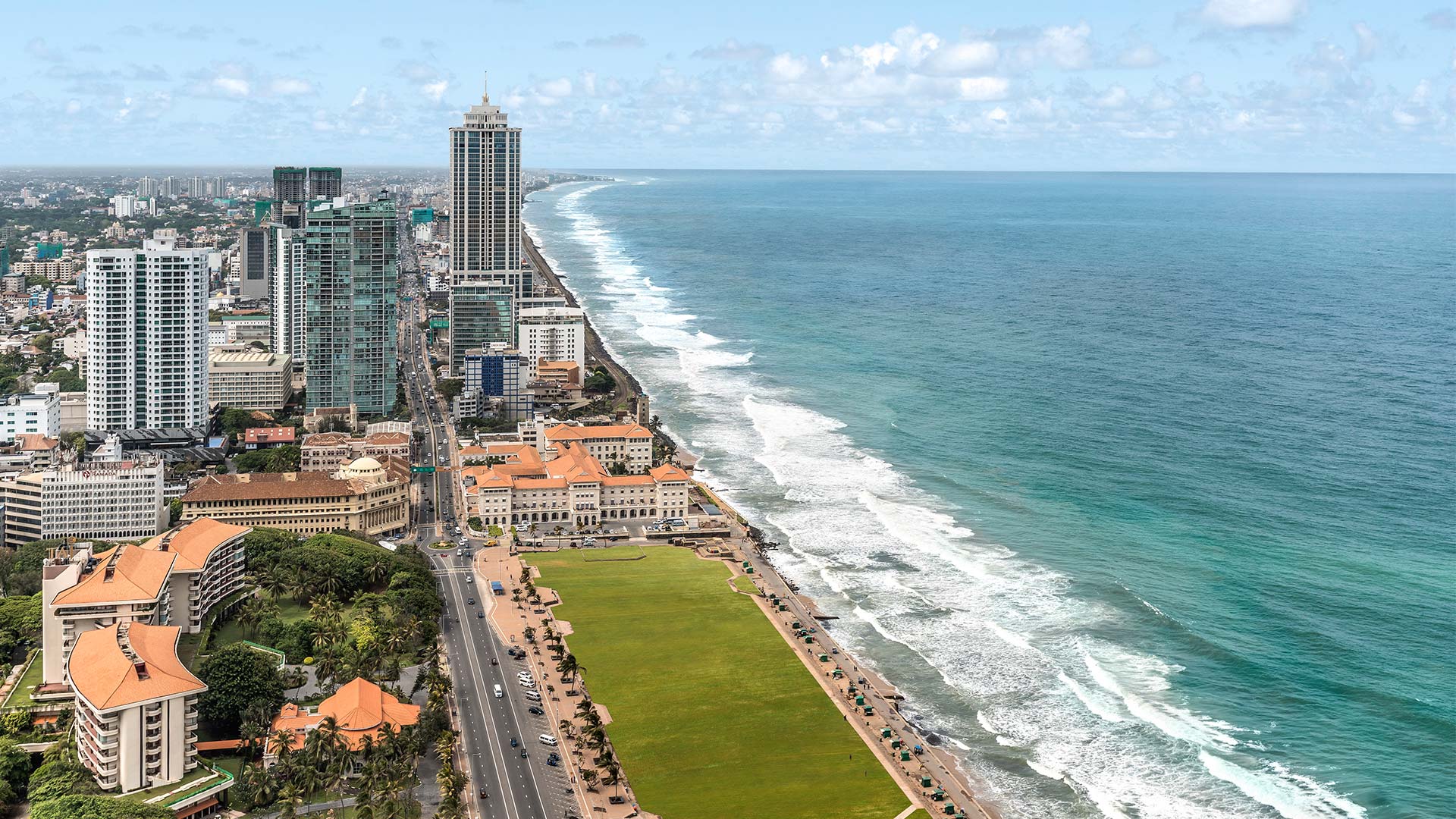 Kandy, Nuwara Eliya, Bentota and Colombo Holiday - 5N
Flights excluded
3 star accommodations
5 activities
Shared transfer
₹ 47,940
Starting price/person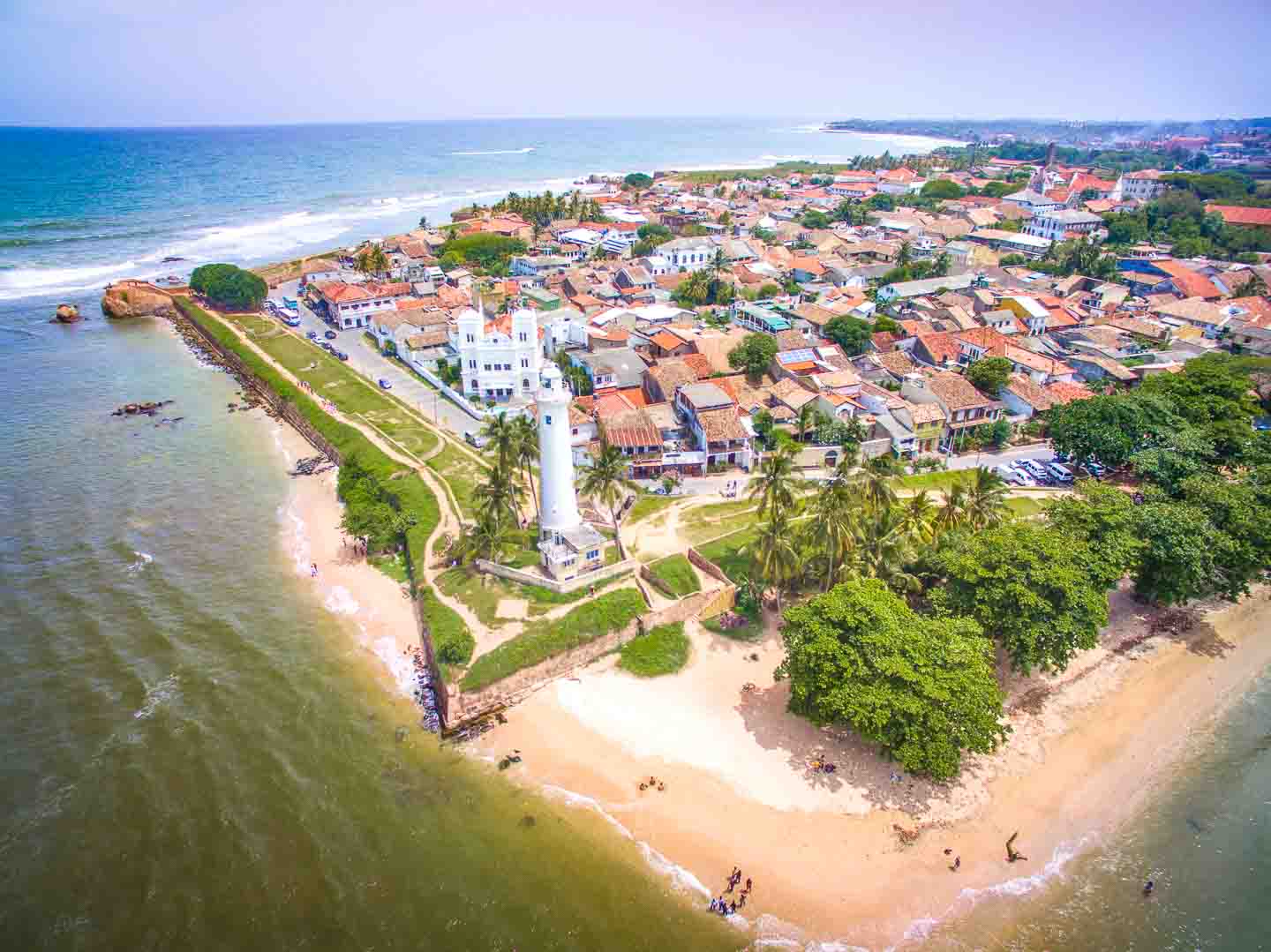 Kandy, Nuwara Eliya, Galle, Bentota & Colombo Tour Package - 6N
Flights excluded
3 star accommodations
6 activities
Shared transfer
₹ 48,609
Starting price/person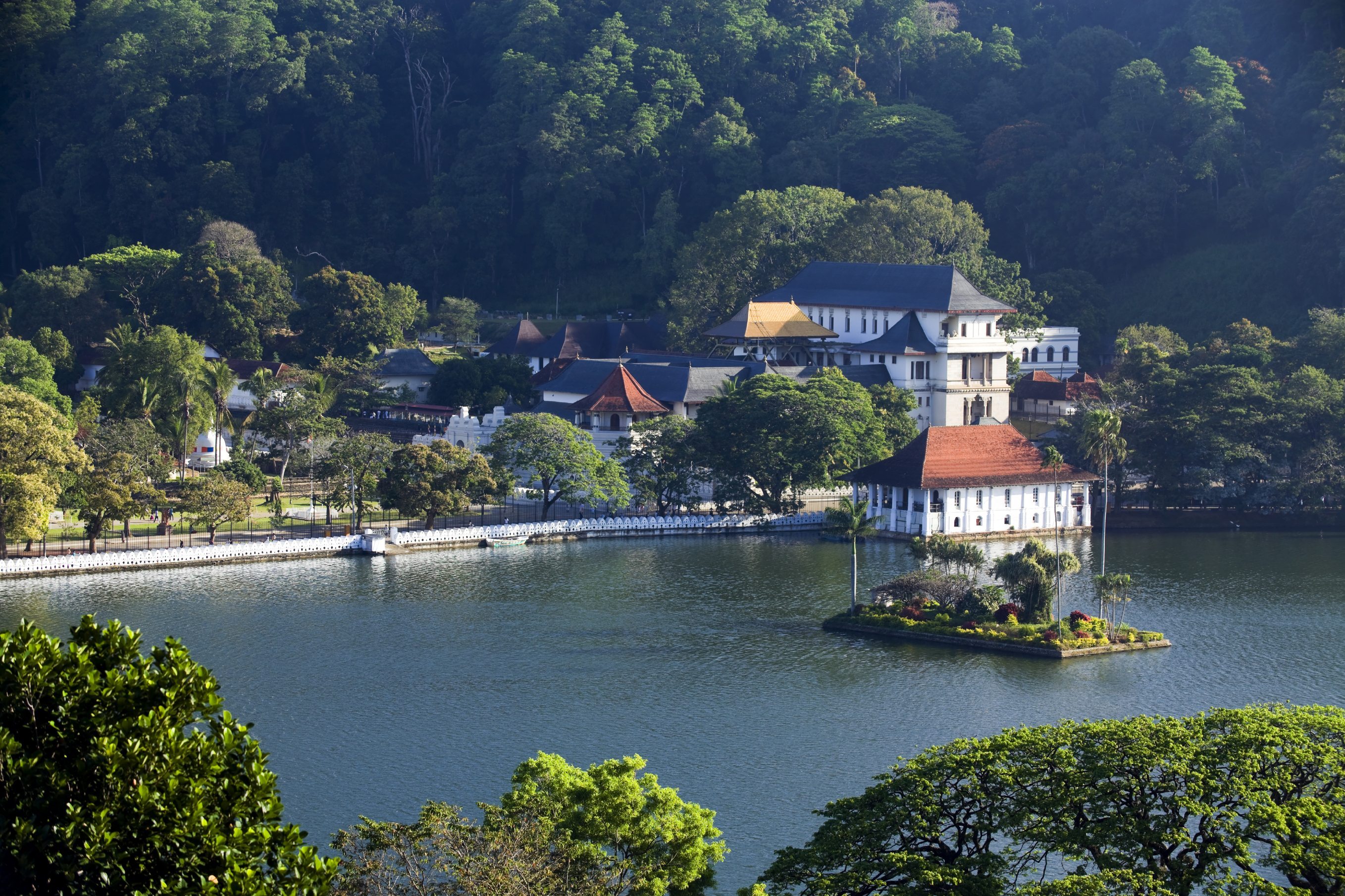 Colombo and Kandy Holiday - 4 Nights
Flights excluded
4 star accommodations
5 activities
Shared transfer
₹ 28,963
Starting price/person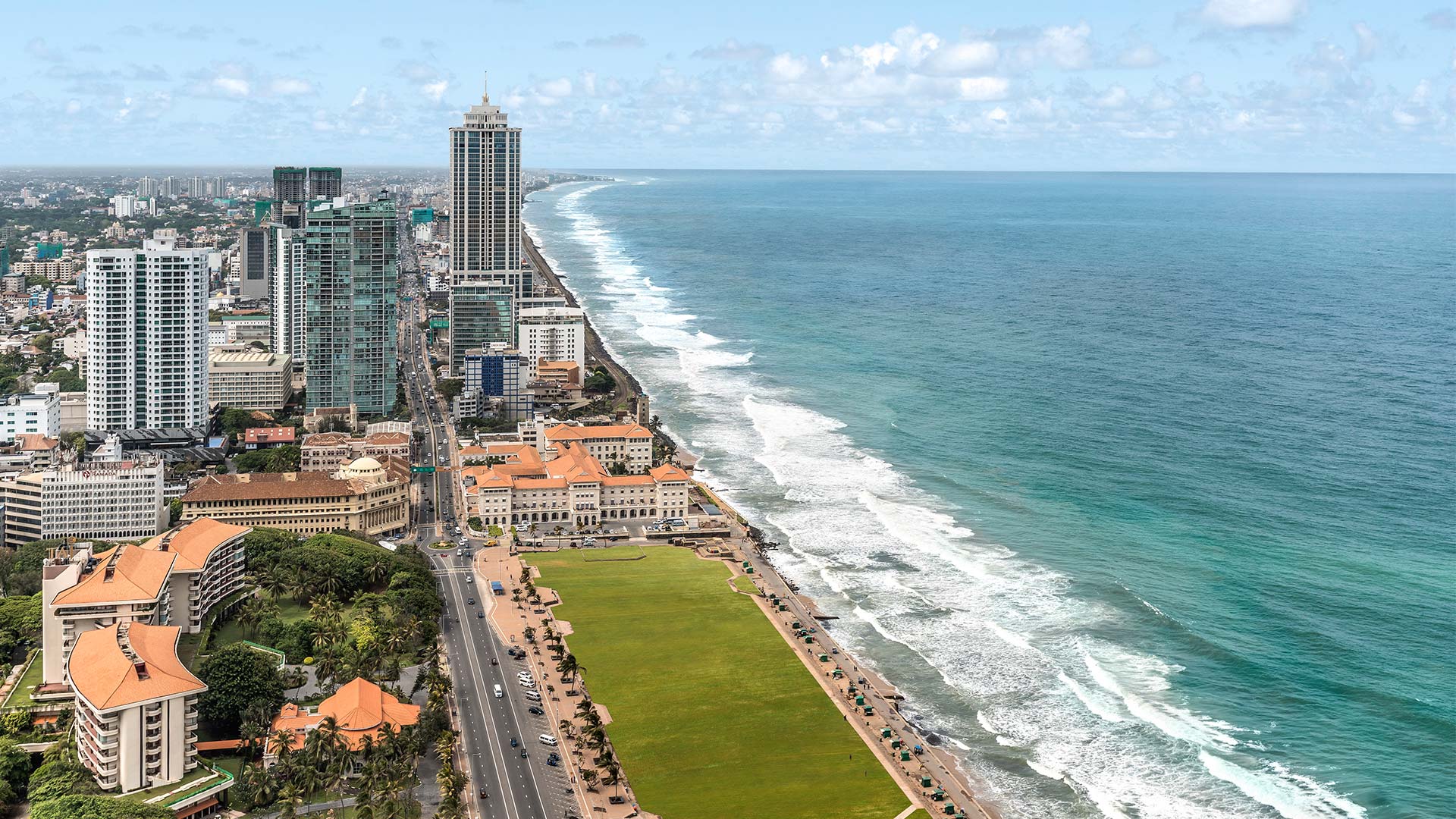 Colombo and Bentota Tour Package - 5 Nights
Flights excluded
3.5 star accommodations
6 activities
Shared transfer
₹ 31,805
Starting price/person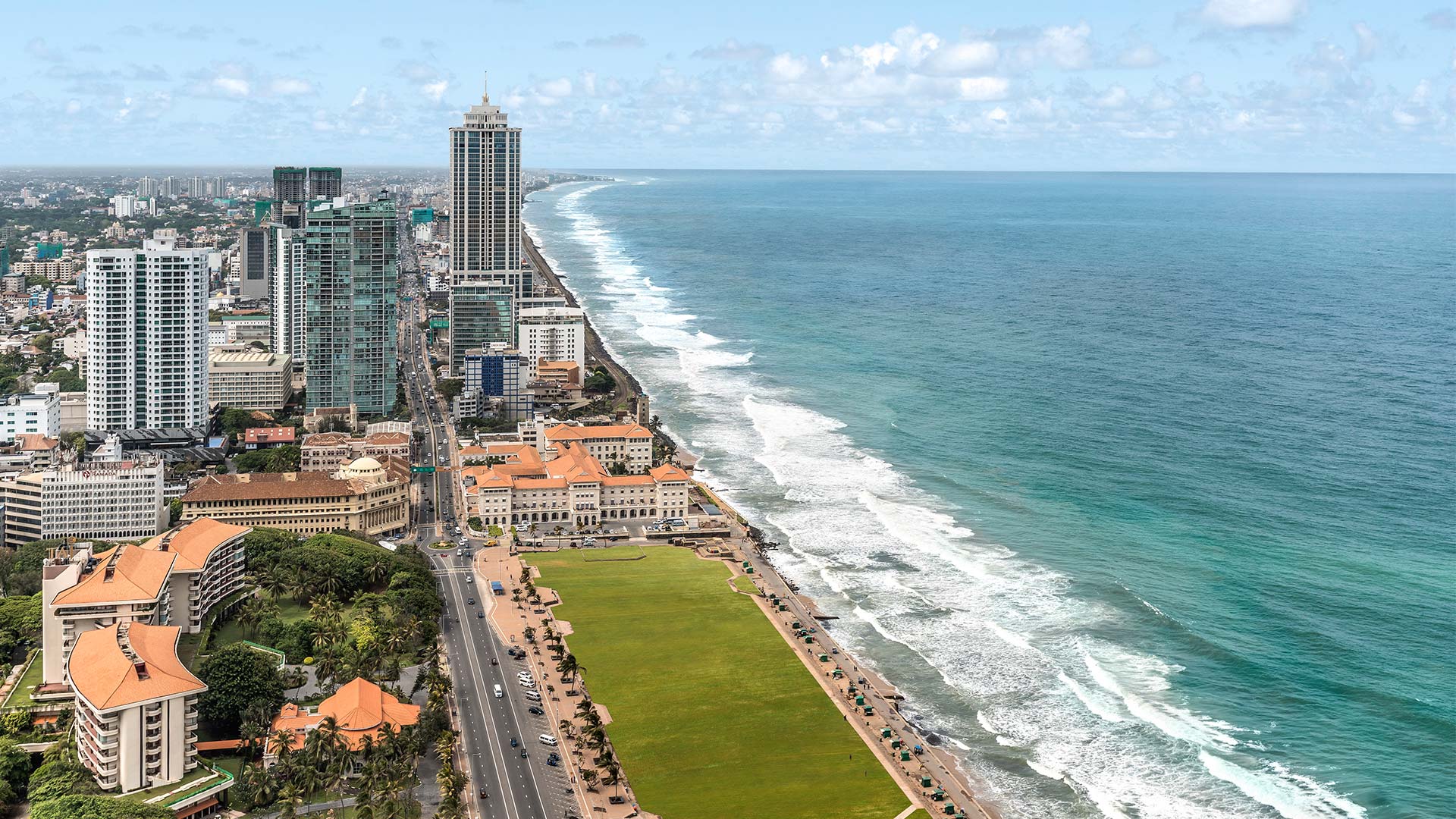 Colombo & Kandy Tour Package - 5 Nights
Flights excluded
4 star accommodations
5 activities
Shared transfer
₹ 26,796
Starting price/person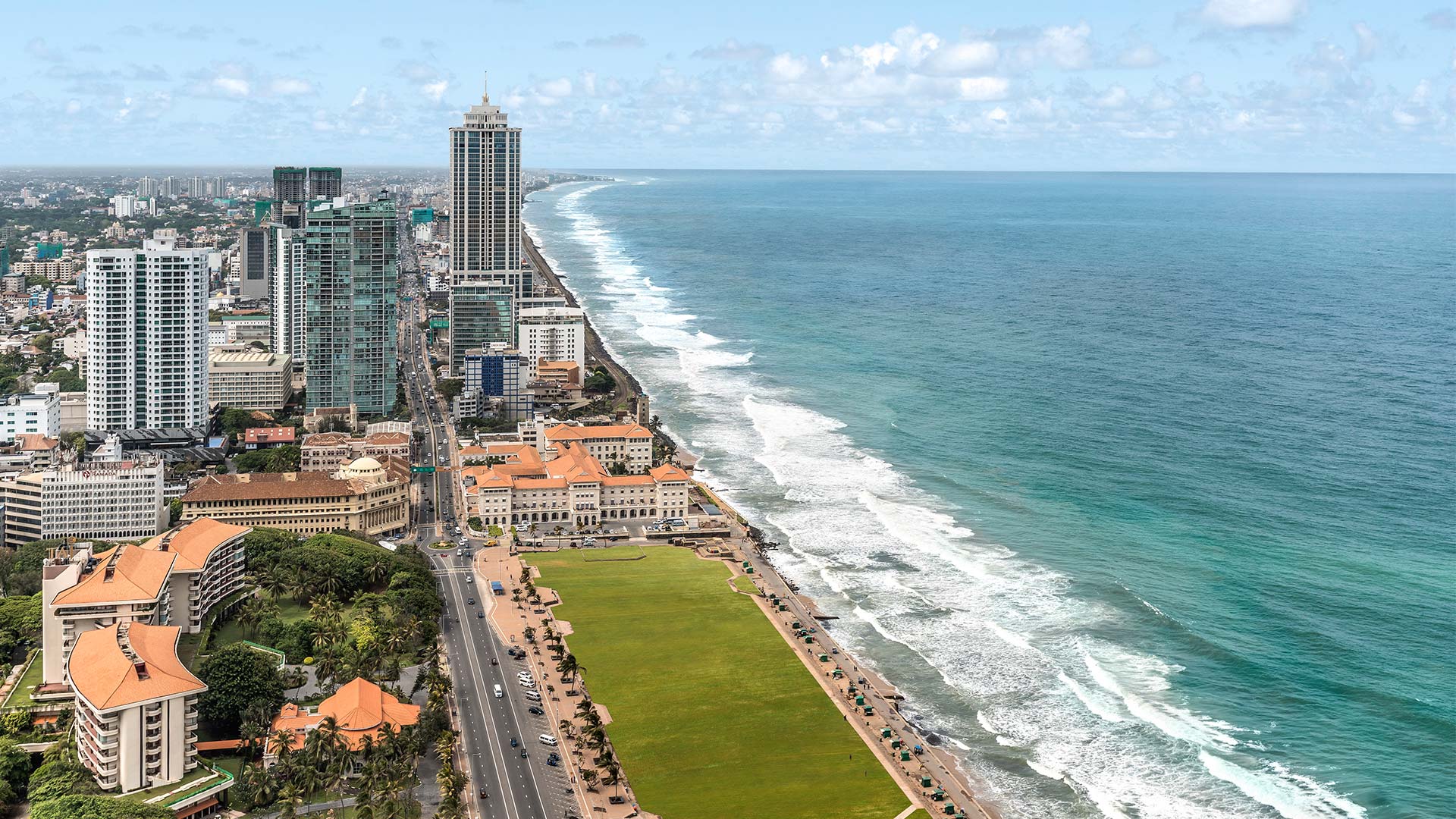 Short trip to Sri Lanka - 3 Nights
Flights excluded
3.5 star accommodations
4 activities
Shared transfer
₹ 21,593
Starting price/person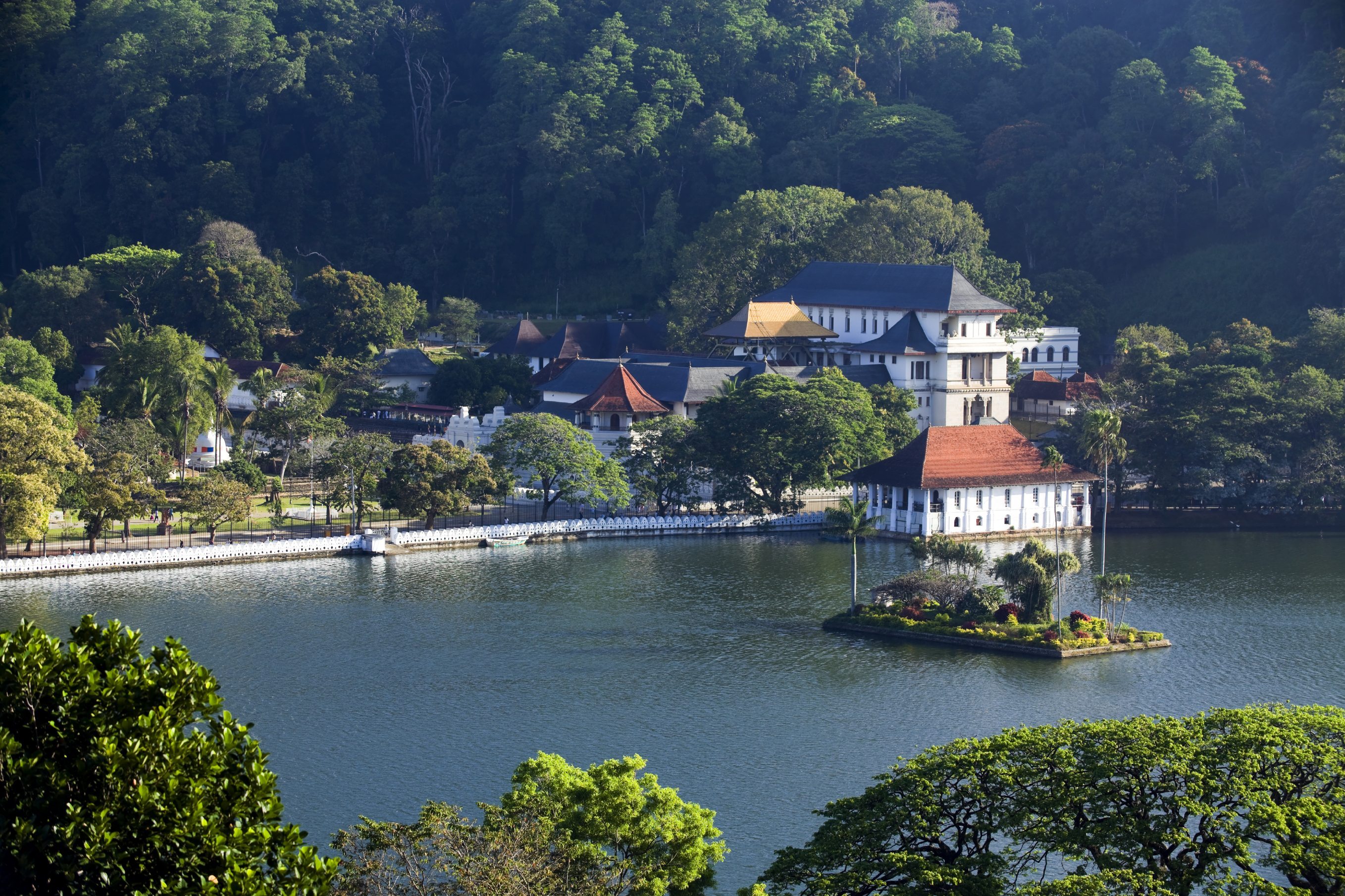 Weekend Getaway to Sri Lanka - 3 Nights
Flights excluded
3 star accommodations
1 activities
Shared transfer
₹ 14,646
Starting price/person