Login
Manage your bookings and saved itineraries by logging in to your account.
Free mobile concierge and Honeymoon special gift
Why book on Pickyourtrail ?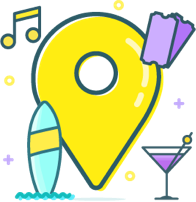 Personalised trips!
Everything on your itinerary is customizable. No more packaged trips!

Live travel concierge
Our experts will be there to assist you at every turn during trips

Unpackaged Itineraries
Unpackage your spends - choose where you want to spend between flights, hotels and activities.
Frequently asked questions
What are the activities we could do during our stay at Seychelles?
Many water-sports like scuba and snorkeling can be done in Seychelles, on a private basis. We don't recommend pre-booking any activities since booking on the island works out to be more economic.
Is Seychelles an expensive place to travel? How much will I end up spending in a day?
Seychelles is not that very expensive to travel. We would suggest $100 per day would be an ideal budget for a couple. It's always wiser to carry an international credit card with you, in case you run out of cash.
When is the best time to travel to Seychelles?
The best time to visit Seychelles would be from April to November. Between December to March, weather will be pleasant interspersed with cloudy days and light rainfall. Mild showers hit the island from mid-January to mid-February.
What is the VISA process for travelling to Seychelles?
Seychelles has a VISA on arrival policy, making it a hassle free destination to visit.
What is the average time it takes to travel from one island to another?
Mahe to Praslin: A ferry or speed boat will take 45 minutes to an hour.
Praslin to La Digue: A ferry or speed boat will take 15 to 25 minutes.
La Digue to Mahe: The journey takes around an hour and 15 minutes.
Can I rent a car in Seychelles?
Yes. You can rent cars and scooters too. We would recommend a scooter over a car as it is easier to commute across the island. Renting a car is relatively expensive when compared to a scooter. The other option to move around would be to rent a cycle, that would available at your resort.
What is the mode of transportation if I want to self explore?
Cycles or scooters are the best way to move around the island for self exploration.
Seychelles - Island paradise holiday
Set in the idyllic turquoise waters of the Indian Ocean, Seychelles is the honeymooner's paradise. The tropical islands with their lush greenery, serene soft sand beaches and picture post card scenery are perfect for a laid back holiday. Seychelles is the world's favourite romantic destination for a honeymoon package with its beautiful landscapes and relaxed lifestyle.
What to do in Seychelles
Seychelles is an island with a diverse population and can be explored for just its cultural ethnicity. Take a walk around the delightfully quaint capital city of Victoria and discover its markets and people. Seychelles is made of more than 100 little islands and many of these can be explored for their beauty, scenic boat rides or scuba diving. The Valle de Mai National Park is a UNESCO forest site that makes for an adventurous hike where you will discover rare flora and fauna. If you are a beach lover, you will fall in love with Seychelles and its picturesque beaches. Diving, snorkelling or swimming with the whale sharks - a Seychelles holiday is sure to bring out the adventurer in you.
Getting to Seychelles
Direct flights to Seychelles are available from Mumbai, while other major Indian metros have select airlines flying to the island. Visa to Seychelles is free and available on arrival.
Best time to go
Choose from Pickyourtrail's personalized Seychelles holiday packages and sign up for the best ever island holiday of a lifetime! April, May, October and November are the best times to plan your Seychelles holiday!