Wolverhampton is a bustling city in the West Midlands that regularly draws Visitors and people who just want a good day or night out. Wolverhampton was once considered to be part of Staffordshire and existed mainly in the industrialization, when it became known as the steel-producing, locking and car production.
Besides its thriving economy and with his ventures such as "Interchange" promisingly transformed leisure space and retail space, Wolverhampton still benefits from substantial spending and ongoing development in the community. You have so much you can do when you go to Wolverhampton, but we have saved you time looking for the best locations and events in this gorgeous city by naming our top ten things to do.
Top 10 things to do in Wolverhampton
Wolverhampton Speedway
Wightwick Manor and Gardens
Banks' Park Brewery
Grand Theatre
Clockwork Escapes
Wild Zoological Park
West Park
Wolverhampton Art Gallery
Wolves Museum
Wolverhampton Civic Hall
1. Wolverhampton Speedway
It is a great day or night out for all motorcycle enthusiasts and racing enthusiast at the Wolverhampton Wolves British Speedway club. It's great fun for everybody, no matter how biased you are, motorsports are too intense and entertaining.
You will be able to see the most popular riders, Tuttle, around the massive circuit, buys products and enjoy decent service and snacks with a stacked fixture list, usually from March to October.
2. Wightwick Manor and Gardens
Located on Wightwick Bank this is a very quiet day out. But a perfect way to discover a stunning piece of traditional architecture. The time you spent at Wolverhampton Speedway Wittick is a Victorian manor house, a mansion designed under the impact of the decorative arts, one of only a limited number of remaining residences.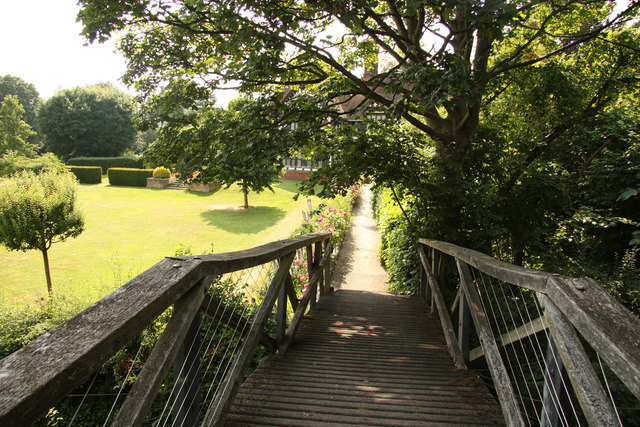 The gardens of this family house are truly pretty, but you can see the designs of William Morris, the renowned British textile artist. A beautiful day out and the best location for culture in Wolverhampton!
Also Read: 11 unique things to do in the UK for a fun getaway
3. Banks' Park Brewery
If you're part of a true ale, Banks' Park Brewery will show off the best of the lively Wolverhampton brewing scene. Brew lovers and those interested in how Banks produce their famous beers, open from Tuesday to Saturday, can take a brewery tour weekly basis.
Find out what 100% of their organic ingredients work. From the grinding to the fermentation, and learn how the brewery system operates. At the end of the trip, there's even a free drink to enjoy a stunning trip to Wolverhampton.
4. Grand Theatre
Wolverhampton 's Grand Theater is ideally placed on Lichfield Street as a Grade II structure. It is a perfect example of architectural design from that period that is still exquisitely preserved today, and it was planned in 1894.
5. Clockwork Escapes
If you still have to try a flight game, you miss a craze which quickly swells the country. You and a group of travellers are placed in a closed room and asked to escape. At Clockwork you just have 60 minutes to figure out how to unlock the door by analyzing the tactical hints in the room.
This place also features the 'Alleyway,' whose tagline ('One body. One murderer. One hour to solve the case.') tells you what you have to know about what is supposed to be a fantastic day out.
Also Read: Top 7 Places to Visit in Warwickshire (England)
6. Wild Zoological Park
Wolverhampton 's Wild Zoological Park will love both children and adults. Like it says on its webpage, this is a small zoo. But one that has a 'significant effect,' and we will have to agree. Wild 's mission is a bit different from a lot of zoos because they aim at "teaching, educating and conserving wildlife," so a visit to this wonderful attraction will prove interesting with both the amazing animals you'll get to see in action and the superb insights you'll get from the team.
There are meerkats, lemurs, tortoises and even a kookaburra shelter within its four walls. There is also a forest trekking trail which is nothing like the mission on a well-known ITV series that you are happy to learn. Wild wilderness is accessible much of the year, allowing you to witness natural wonders, regardless of temperature.
7. West Park
Do you crave for a silent weekend walk? West Park is one of the most popular areas in Wolverhampton. In 1981, West Park, which was once recognized as the People's Garden, has since been untiringly looked at and maintained.
West Park is the best spot to spend a warm summer or a bubbling autumn walk. With more than 17 ha of land to discover and a stunning lake to walk around it, of course, is the best spot to relax during the warm months.
8. Wolverhampton Art Gallery
If the appetite for culture-based activities in Wolverhampton is not fully drained by Wightwick Manor, the art gallery is certainly worth a visit. This magnificent project was initially opened in 1984 and is strategically situated in the town centre. It offers a double story architectural installations showcasing arts and crafts, including drawing, glassblowing, pottery and more.
There are some beautiful pieces of art to enjoy, such as the Peace and Much Binding the Bows of War by Flamenco Baroque painter Abraham Janssens van Nuyssen. In addition to that important collection of Bilston enamels and Japanese art are also available. In fact, there are nearly 12,000 pieces, which make this a perfect day to spend in classical and modern art for all.
9. Wolves Museum
Football enthusiasts are encouraged to try out the Wolverhampton Wanderers Museum. Especially for an interesting glance back at one of England 's oldest clubs. This is one of London's best museums.
The museum is not just for the fans of Wolves which contains immersive sports, cinema. But also has unforgettable highlights from countless seasons in the English football leagues. If you just have a quick fascinating game, you'll enjoy taking the trip back to 1877. And see just how life as a soccer player was back then.
10. Wolverhampton Civic Hall
One of Wolverhampton's most famous concert venues, the Civic Halls hosts various artists (big and small) all year round. A few famous stars have been named for musical biz. From Morrissey to The Specials, while Peter Kay, Jim Davidson and Ken Dodd appeared in this wonderful venue because of their passion for comedies.
Those searching for a little bit special should book tickets to see the Youth Orchestra of Wolverhampton perform. Otherwise, take one Friday afternoon out for one of the biggest ballet and sequence dances in the United Kingdom.
Also Read: Royal Palaces of London
Wrapping up
As we have already shown, Wolverhampton offers a perfect chance to experience one of the more vibrant cities. It is also a fun city in the UK for couples, friends, anybody who is searching for a perfect day.
Want to craft your next vacation to the United Kingdom according to your needs? Head straight to pickyourtrail.com. Want more info on the destination before planning? Check out our guides page or leave a Whatsapp inquiry for more options.
Note: The images that are being published here are the author's choice, and the organisation takes no responsibility for their usability.