Gorgeous Greece! Yes! A Romantic Destination for Couples. Undoubtedly, an ideal landing place to relish your private life. To prove, The word "Honeymoon" itself is a Lovey-Dovey term that anyone could cherish in our life. Of course, Greece has breathtaking sandy beaches, bluish-white buildings, picturesque resorts, city's nightlife, settling for no less than an Island Tour. If you are planning a honeymoon trip with your loved one, read ahead, because here's your honeymoon in Greece travel guide.
Important Documents Required to Visit Greece
A reliable passport with a minimum of 6 months validity is mandatory. The Type-C Schengen visa is a necessary document to enter Greece for a short stay. It is valid for 90-days until 180-days whereas the Visa is countable from the date of issue and not from the date of travel. In addition, for purchase and currency exchange purposes these 2 documents will be needed. A return airline ticket is also mandatory with sufficient funds. To add, owning Travel Insurance is always an advantage on your trips, it will be helpful in case of emergency, loss of baggage, or medical treatment while travelling. If you have all the documents well then you can enjoy a perfect honeymoon in Greece.
Also read: Greece Visa for Indians
Best Time to Visit Greece For Honeymoon
For Honeymooners – June to September
Swimming & Sunbathing – Late May to Early October
Hiking & Sightseeing – April to early November
Sailing- Early April to mid-November
Money-Saving – December to March
Nightlife & DJ- July and August
Best Places to Visit in Greece for honeymoon
Santorini
Crete
Mykonos
Lesbos
1. Santorini
The Romantic activity in Santorini is to watch the sunset from Oia. Hike from Fira to Oia it takes about 3-5 hours, go for a wine tour to get the best Islandic wine, get cheesy honeymoon photos while riding a donkey from the base of Fira's Old Port to the village. Indeed, if you want to experience the luxury lifestyle then splurge on a helicopter ride over Santorini. Of course, the top destination in Santorini is Oia, Fira, Thira where you have easy access for volcanic beaches, sailing, shopping, hiking, nightlight and many more than your expectations.
Also read: Most Beautiful Towns in Greece
2. Crete
Yes! Crete has the best romantic location that couples could enjoy visiting. Also, the island is truly unique and increasingly popular for travelling couples and honeymooners. Naturally, It has a number of rivers and beaches you could explore for water sports. In the same place, a couples-only resort located on the northwest coast of Crete, there you can found a spa offering a couples massage. Moreover, a must-try relaxing thing to do is to visit Thalassa Beach Resort where anyone would love the most. The Best way to explore Crete's landscape is to go on a horse-riding excursion in Crete would take you through hillsides and sandy beaches.
3. Mykonos
Yeah! One of the best choices for honeymooners in the Mediterranean is Mykonos. Besides its romantic atmosphere with your loved ones explore the boat tour, go for a hand-in-hand walk in the picturesque pedestrian streets, travel over the romantic 16th-century windmills in little Venice. There is much more than nightclubs and beach parties. The most efficient way to get around the island is to rent an ATV it is completely safe adventure driving.
Also read: Things to do in Mykonos
4. Lesbos
Lesbos has a very interesting history to enchant you and is popularly known as Culture heritage city in Greece. Consequently, from the Castle, museums, monasteries to plenty of beaches lesbos offer you everything. Moreover, the best thing to do in Lesbos is go for a birdwatch at the Kalloni Salt Pans, explore the island's famous Petrified Forest, visit the picturesque village of Molyvos, get pampered at the Thermal Springs of Eftalou.
Romantic Things to Do on Greece Honeymoon
Rooftop dining
Yacht in deep blue water
Naxos adventure
1. Rooftop Dining
Greece is the World's Best destination to offer you Rooftop dining that is available in almost all of the restaurants and bars.
Dining in the sky – Explore the air floating dining that lifts you to the top by a crane where you can enjoy the meal with the sky closer the table slowly rotates a full 360-degrees.
Orizontes Lycabettus – Dine at the top of the hill that can be accessed by foot, by car, or Lycabettus cable car where you could enjoy the city view and out to the island.
Acropolis Museum Cafe & Restaurant – Situated on the second floor of the museum which offers you a panoramic view of the Acropolis and the Plaka. You can get traditional Greek dishes such as Shrimp Giouvesti, Dakos, fries from Naxos.
2. Yachting in Deep Blue Water
You could get a Hassle-free unforgettable experience while cruising the Greek islands. Treat yourself to a perfect honeymoon in Greece in a private yacht include hiking, biking, sailing, and snorkelling. To show time or sequences with delicious Mediterranean cuisine, the romantic secluded bays, crystal clear blue waters, nightlife at the happening island explore every little moment on a yacht. Be sure to put this on your bucket list so that you won't regret it later.
Also read: Beautiful Beaches In Greece
3. Naxos Adventure
Undoubtedly, Naxos is the best place for adventurous and fun-loving, if you are that kind of couple you would definitely enjoy the most. In fact, the major attraction of honeymooners with more water activities and the scenic view all around. Some of the activities are yachting, horse riding, scuba diving, windsurfing, hiking & trekking.
Best Romantic Hotels to Stay in Greece for Couples
Panorama suites
Santorini Princess
Hotel Grande Bretagne
1. Panorama Suites
Panorama suite is located in the centre of Fira with a stunning volcano view and swimming pool. Santorini International Airport is the closest Airport with 6 km. This suite offers you free wifi and access to all pools free of cost. Don't miss visiting panorama suit to make a perfect Honeymoon in Greece while your visit.
Nearby attractions:
Art Space Santorini – 4 km
Monolithos Beach – 4.7 km
Volcano – 3.1 km
Also read: Best Honeymoon Hotels in Santorini
2. Santorini Princess
With a magical view, it is located in Imerovigli celebrity treatment with world-class service. The accommodation includes a balcony view, mountain view, volcano view, terrace with panoramic coastal views. The closest Airport is Santorini International at 6.5 km. Trust me, you will feel that your honeymoon trip is as top-notch as anything in your life.
Nearby attractions:
Skaros – 2.2 km
Santorini Cable Car – 3 km
Monolithos Beach – 6.4 km
Art Space Santorini – 7.1 km
3. Hotel Grande Bretagne
The multi-awarded 5-star hotel with a prime location opposite the House of Parliament. It is just 0.1 km from Syntagma Metro Station. You will found the closest airport is Eleftherios Venizelos Airport at 19.1 km. Here you could enjoy a luxurious stay with all amenities.
Nearby attractions:
Ermou Street Shopping Area – 0.4 km
Museum of Cycladic Art – 0.6 km
Zoumboulakis Galleries – 0.1 km
National Garden – 0.2 km
No destination enchants the image of a romantic holiday quite the way Greece does, as a result, it has plenty of things to do for couples looking to escape the bustling city life. But that's not all and lot more things to do. I think this Honeymoon in Greece Travel Guide will help you in detail. Thank me later 🙂
So what are you waiting for? Do check out our Pre-packaged Greece packages or Greece honeymoon packages and get all the up-to-date information offered at Pickyourtrail and choose the one that suits you the best or customise your own Greece itinerary according to your likes & preference.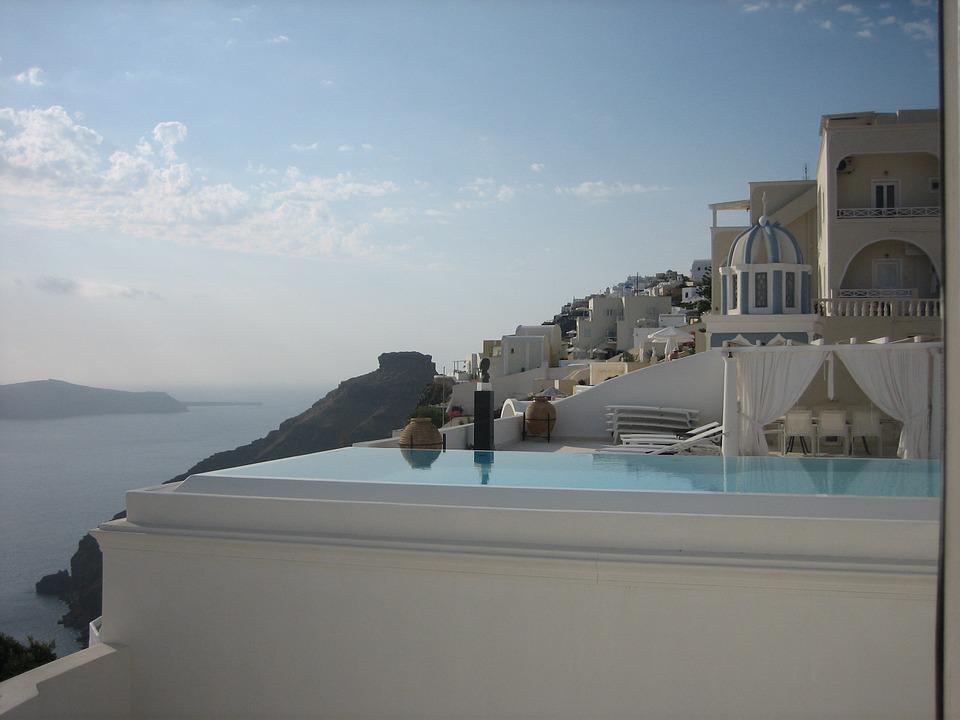 Athens and Santorini Vacation Packages
Flights included
2 star accommodations
8 activities
Shared transfer
₹ 98,467
Starting price/person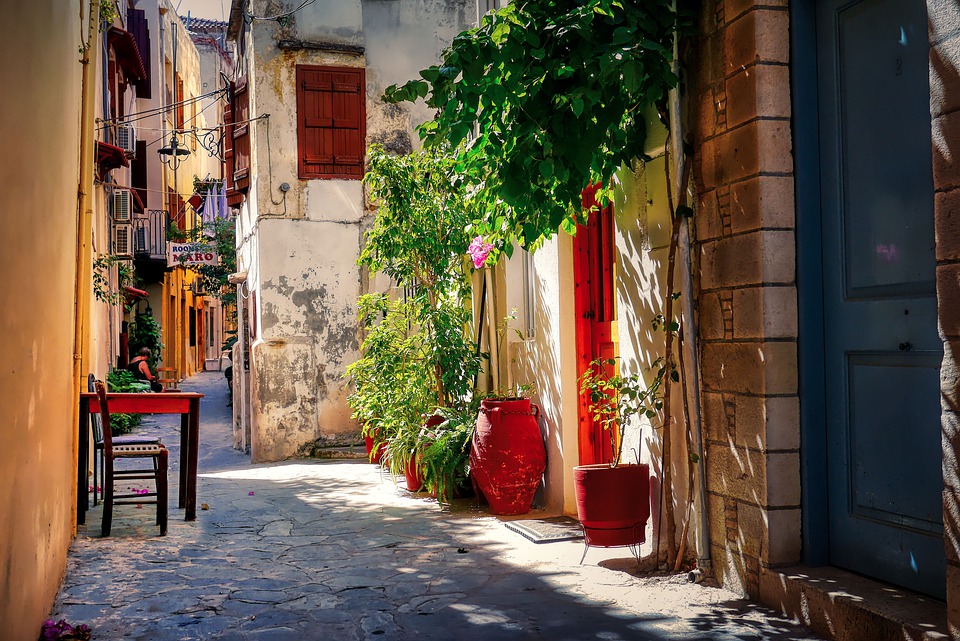 Athens Mykonos Santorini Crete Package
Flights included
2 star accommodations
5 activities
Shared transfer
₹ 1,28,651
Starting price/person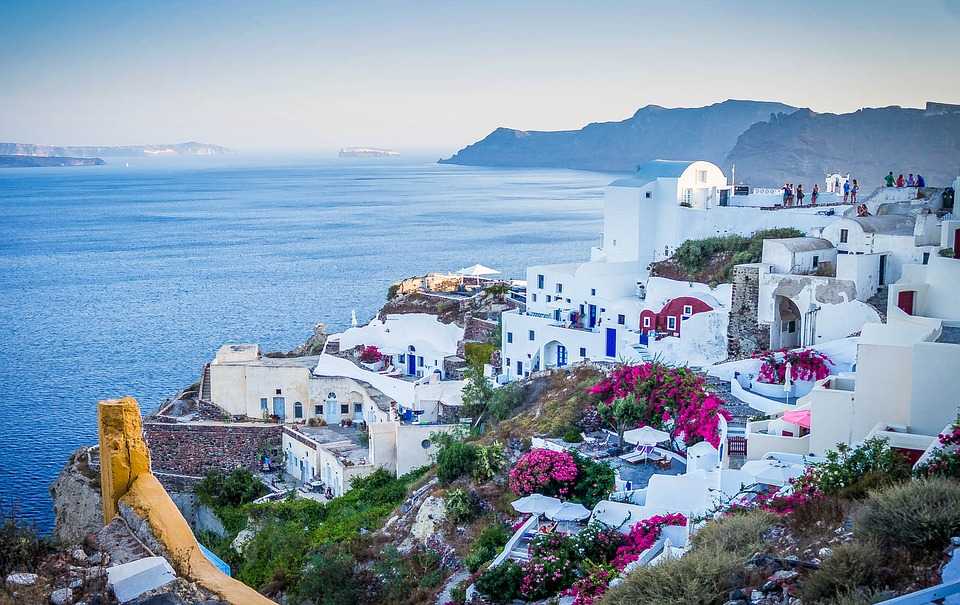 Athens Mykonos Santorini Packages
Flights excluded
2 star accommodations
7 activities
Shared transfer
₹ 95,060
Starting price/person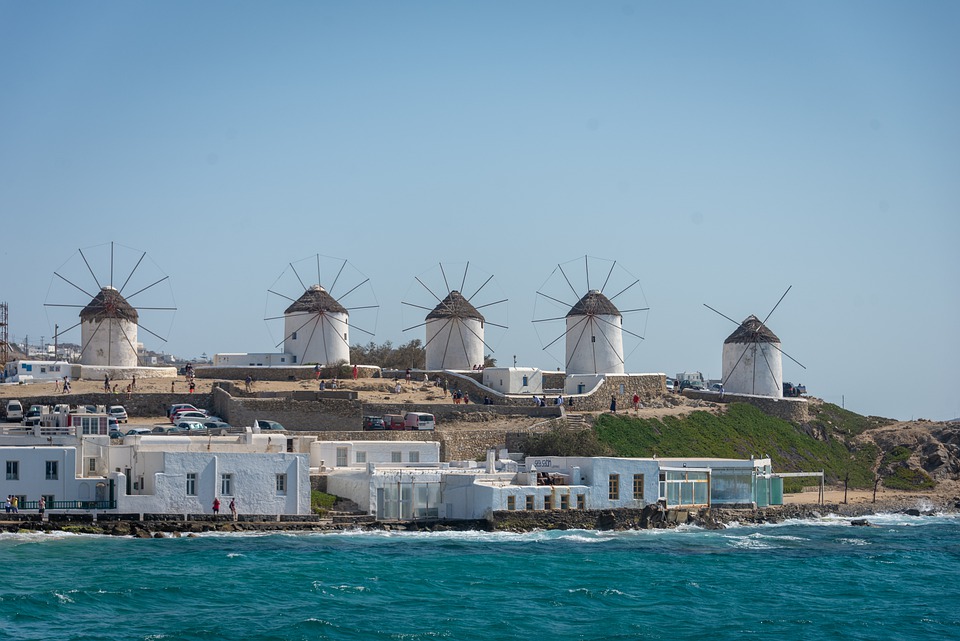 Gorgeous 10 Nights Greece Holiday Package from India
Flights excluded
1 star accommodations
6 activities
Shared transfer
₹ 73,853
Starting price/person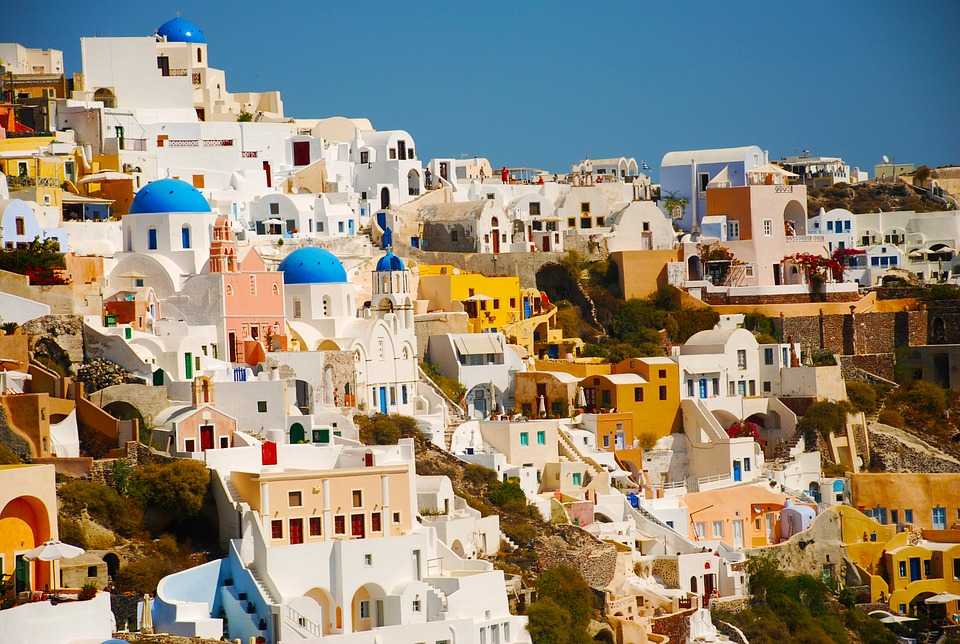 Mykonos Santorini Crete Package
Flights included
2 star accommodations
5 activities
Shared transfer
₹ 1,17,557
Starting price/person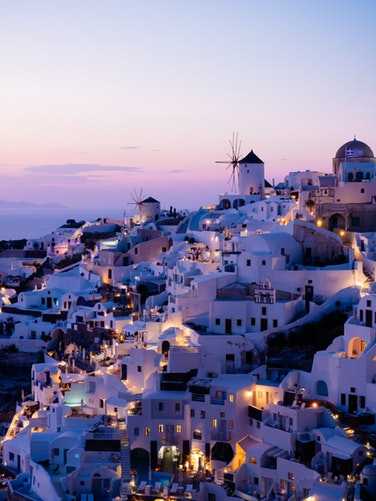 Spectacular 7 Nights India to Greece Packages
Flights excluded
1 star accommodations
9 activities
Shared transfer
₹ 71,985
Starting price/person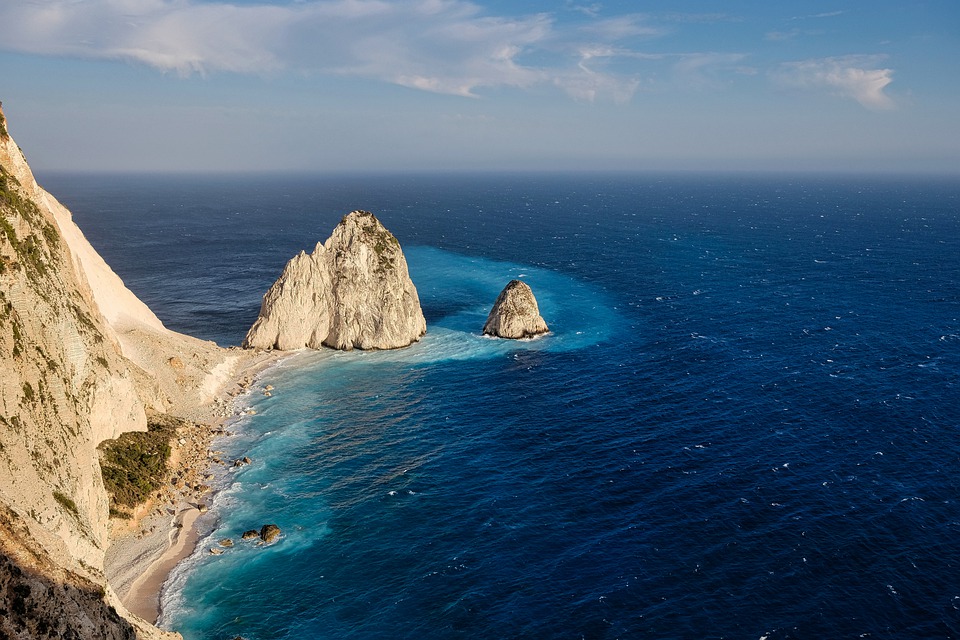 Rejuvenating 6 Nights Greece Packages
Flights excluded
2 star accommodations
7 activities
Shared transfer
₹ 48,617
Starting price/person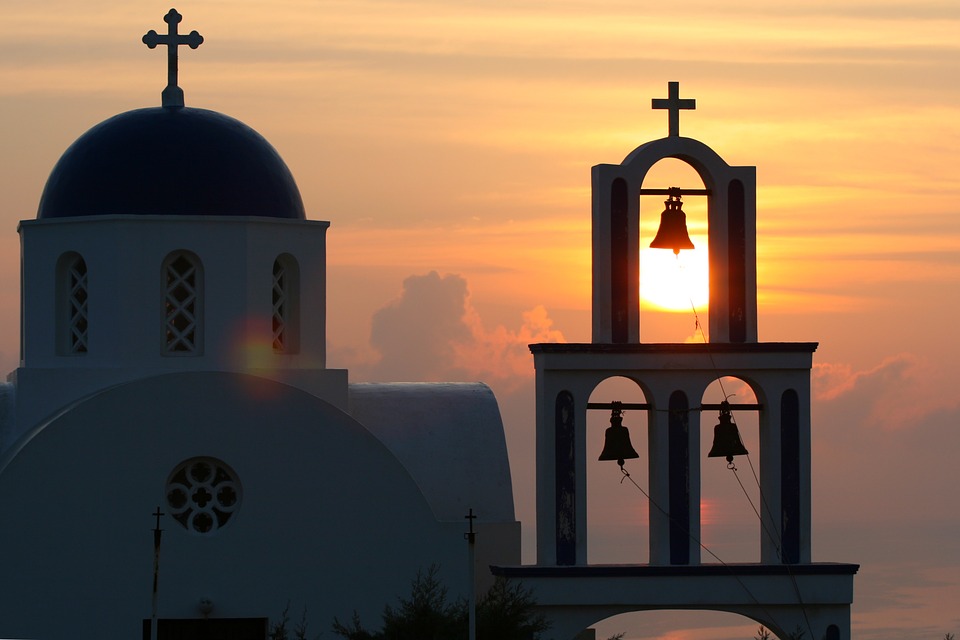 Exciting 7 Nights Greece Packages from India
Flights excluded
2 star accommodations
6 activities
Shared transfer
₹ 54,199
Starting price/person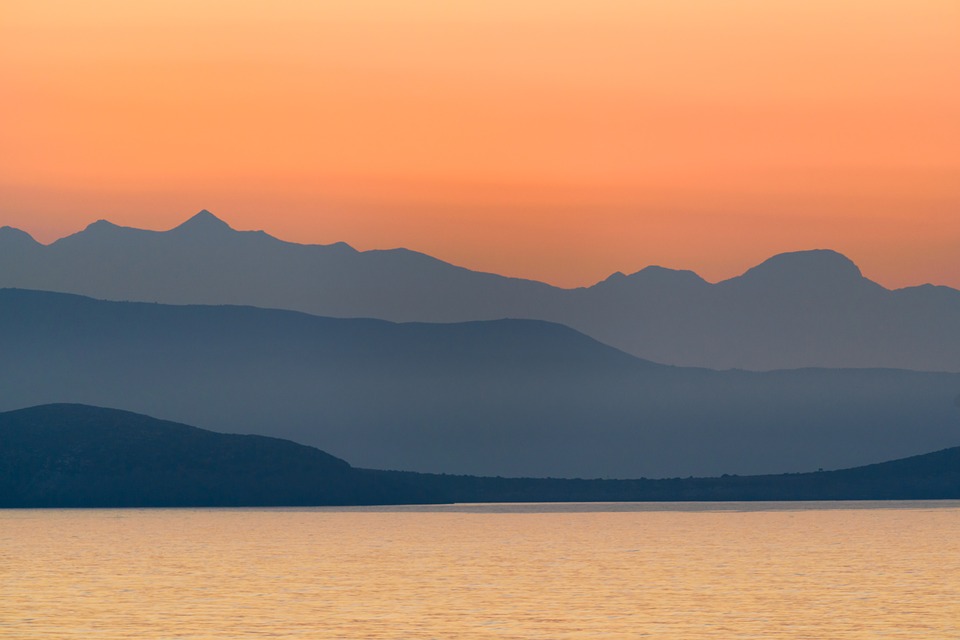 Classic Greece Tour Packages
Flights excluded
2 star accommodations
6 activities
Shared transfer
₹ 43,560
Starting price/person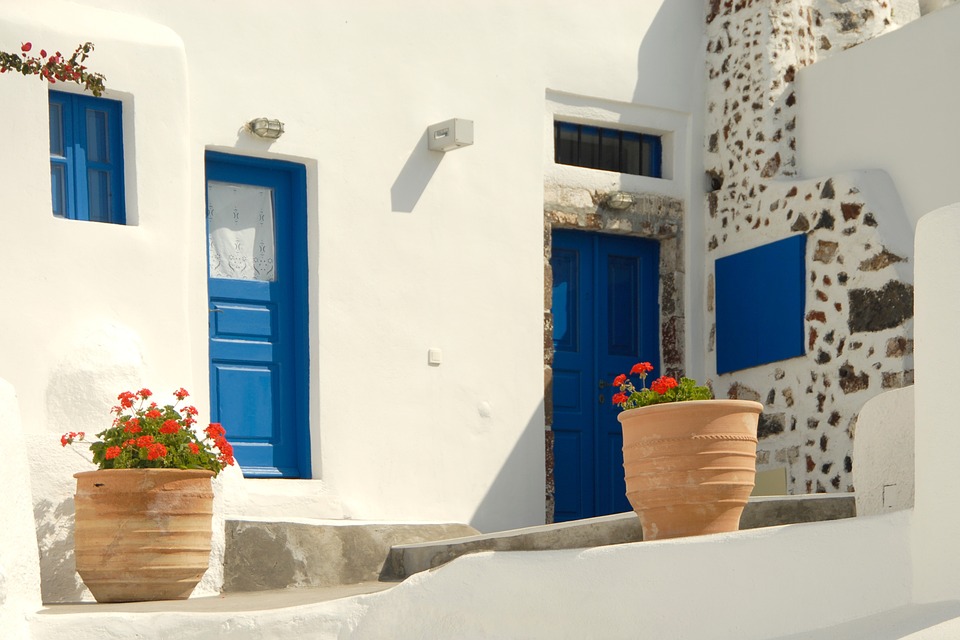 Marvellous 7 Nights Greece Tour Packages From India
Flights excluded
2 star accommodations
4 activities
Shared transfer
₹ 53,487
Starting price/person