Since the mid and late 1900s, Kovalam has seen a steady rise from a remote fishing village to one of the best tourism spots in India. The white sandy beaches lined up with coconut trees are an iconic sight. This has been a favourite destination for international tourists from all over the world. The calm waters and excellent climate has always been appealing. With ayurvedic treatment centres, local lifestyle, village experiences present you the best holiday in all. Kovalam in Kerala also has an excellent collection of resorts where you relax and rejuvenate your mind and body. Planning a one day trip to Kovalam? There are plenty of things to do in Kovalam. Keep reading.
Also Read: 3-week itinerary to Kerala – the most relaxing Kerala holiday plan
Things to do on your one day trip to Kovalam
1. Hawah Beach
Hawah beach is easily the most iconic beach in Kovalam. The waters are calm and perfect for swimming. Also, there are plenty of adventure activities here as well. The beach is mostly crowded and ensure you plan the trip well in advance. Hawah beach is Kovalam's jewel and an unmissable location on your one day trip to Kovalam. Another exciting thing is the collection of excellent seafood restaurants on the shore. Don't forget to try that too!
Also Read: 7 Nights and 8 Days Kerala Itinerary
2. Vellayani Lake
Venture down 7 km south of Kovalam and you will find this beautiful freshwater lake. Vellayani Lake is a serene escape from the city and its noise. It is also a primary water source for agriculture for the nearby villages. Visit the lake during the day time to feel the cold breeze and boat among the blooming lotus flowers. The calm atmosphere and picturesque lake is a treat to the eyes.
3. Halcyon Castle
The Halcyon Castle is a symbol of the Travancore kingdom and its architecture. The castle was built in 1932 as a summer resort for Maharani Sethu Lakshmi Bayi by her husband Sri Rama Varma Valiya Koyi Thampuran. Also, this is one of the most popular tourist spots in Kovalam. The castle grounds have well-maintained lawns where you can relax.
4. Lighthouse Beach
Right adjacent to the Hawah Beach, this golden sand beach and the rocky cliff is an excellent spot. This picturesque beach is incredibly charming and filled with thrilling watersports. Take a small hike to the cliff and go to the top of the lighthouse. Enjoy the breathtaking views of the coast and don't forget to take pictures.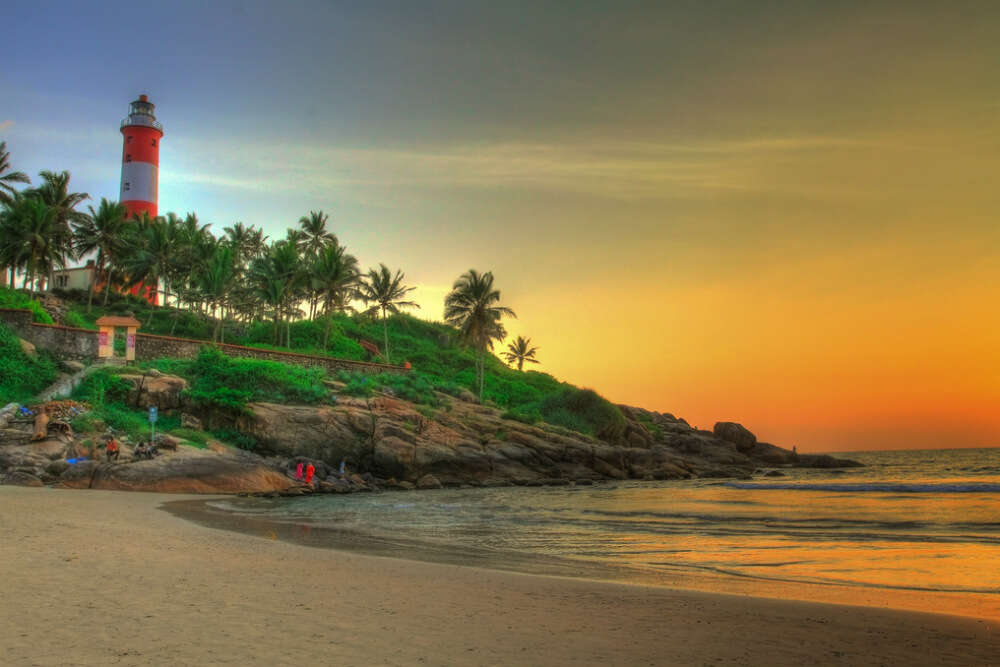 Also Read: Best Places to see in Trivandrum
5. Shopping
Walk around the beach street and you will find awesome shopping options. You have great choices of garments, handicrafts, and other memoirs. A trip to Kovalam is incomplete without a little shopping spree. There are shops lined up on the way to Hawah beach and the lighthouse beach. Buy a Kathakali face or coir handicrafts which is the trademark of Kerala.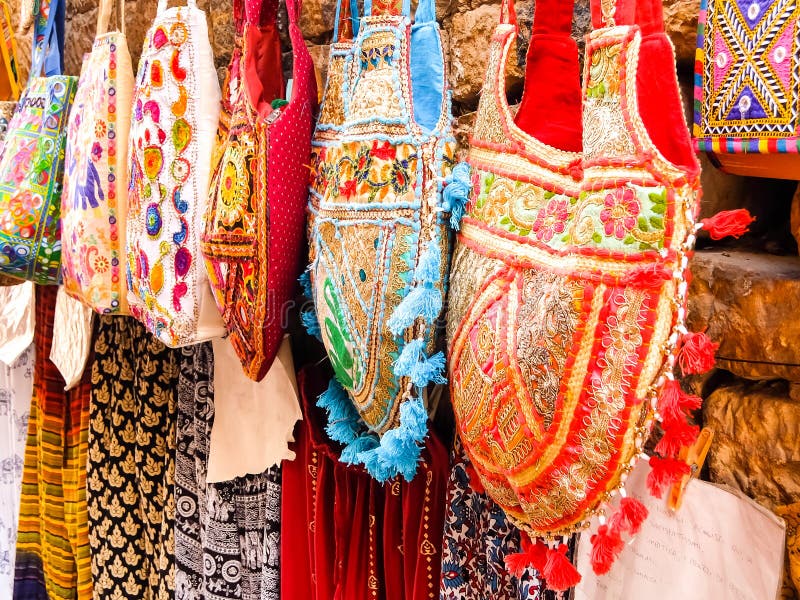 6. Adventure in the Beach
Because of the calm and brilliant waters, Kovalam presents you brilliant adventure activities. The daredevil in you will be enticed to try out one of the many exercises here. Swimming, surfing, sailboating are some of the prominent things to do here. Also, cruise the sea on a speedboat or on a jet ski, as per your wish!
Following the hippie trail in the 70s, Kovalam has cemented itself as one of the most famous beach destinations on the Western coast. Thus, started the rise in its popularity and it simply does not disappoint you. Great beaches, amazing food and plenty of things to see and experience. Kovalam is just an ideal spot!
Also Read: Kerala In October: Soothing Weather In God's Own Country!
Visit Kovalam and enjoy the "beach life". Plan your trip to Kovalam with Pickyourtrail. Get packing to Kerala and be spoilt for choices. Download the Pickyourtrail app and get your travel queries answered on the go. Also, you can drop a Whatsapp inquiry and let our travel experts help you craft your perfect itinerary.