Los Angeles is the hub of all activities on the famed West Coast of the United States. It is the second biggest city in the whole nation, and one of the US's prime tourist cities. his fact is not new. It is an extraordinary centre for sports, arts, cultures, and people. Wanna experience all of this? Welcome to LA then! Los Angles is the hotspot for shopaholics as well. It is a fashion hub where any new style is fanned out quickly to the rest of the world. All you got to do know about these top shopping venues at Los Angeles. There are huge shopping centres, beachfront strolls and entire roads dedicated to selling. Amazing, Isn't it? These shopping venues in Los Angeles are the most unique ones. Here is our shopping guide to assist you in finding the Top shopping venues in Los Angeles.
Top shopping venues in Los Angles
Get your wallets ready for we have got you the best places to shop in Los Angles.
Rodeo Drive
Abbot Kinney Boulevard
Santa Monica Place
Melrose Avenue
The Grove
Third Street Promenade
The Commons at Calabasas
Westfield Century City Mall
LA Fashion District
The Americana
Also Read: Things To Do In Seattle, The Culture Capital Of The USA
1. Rodeo Drive
Rodeo Drive needs no depiction, as it is surely the most renowned shopping road on the planet. It is known for not only for being an incredible vacation spot. From Bulgari, Burberry, Cartier, Celine, Chanel, Coach, Dior, you can find many brands. Rodeo Drive is each customer's paradise whether you're shopping or window shopping. More than that, for those on a budget, window shopping is the most secure choice.
2. Abbot Kinney Boulevard
Located close to the Venice Beach is Abbot Kinney Boulevard, a top shopping venue in LA. The local people like to hang out here, get something to eat, and enjoy shopping on the go! It is the hottest shopping spot around. You can shop in the neighbourhood stores to get affordable clothes and other stuff. More than that, Abbot Kinney Boulevard is also for budget shoppers.
3. Santa Monica Place
Santa Monica Place is a modern, must-visit goal delivering three levels of exciting retail and dining. There are a lot of high-end boutiques and happening restaurants on the top floor of Santa Monica Place. More than that, it is know for its modern open-air design. This deck includes chef-driven eateries and dazzling views on the city, the mountains and the Pacific. Exciting, Isn't it? A variety of the city's best shops can be found here.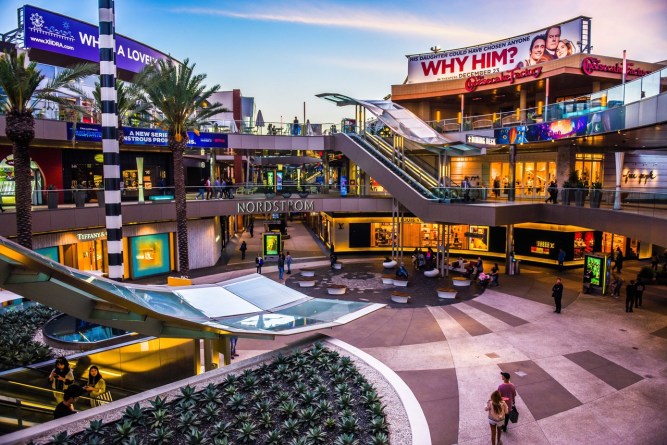 4. Melrose Avenue
Melrose Avenue has a boundless amount of boutiques that offer clothing items that are extraordinary and harder to discover in different stores. You'll find a portion of the world's top designers in this top shopping venue. Melrose is a must-visit for glamourous high-end fashion, funky vintage, grunge clothing and designer homeware. More than that, you can click some Instagram worthy photographs for the road is so bright and wonderful.
Also Read: Things To Do In Las Vegas – The Entertainment Capital Of The World Welcomes You!
5. The Grove
The Grove is an absolute shopping goal while visiting Los Angeles. With an excellent open-air shopping environment, The Grove flaunts various shops, feasting and entertainment choices. Not to mention, the Original Farmers Market sits adjacent, so you can do a touch of shopping cardio. More than that, you can also treat yourselves with amazing food options around. A lot of events are also hosted here. You're will undoubtedly make some great memories at The Grove.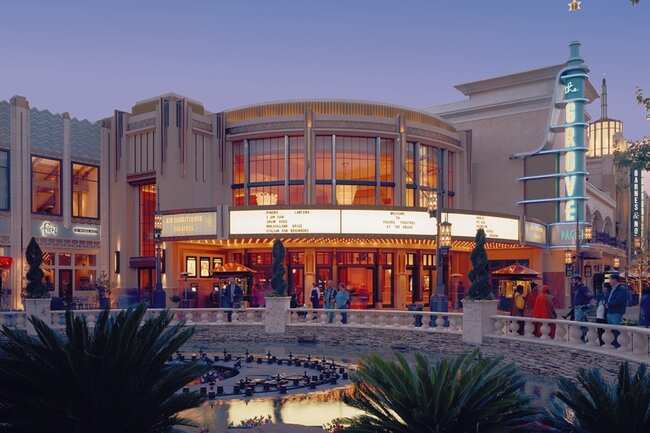 6. Third Street Promenade
With inviting palm trees, head to Third Street Promenade for enjoying the classic laidback LA scene. It's LA's another astounding outdoor shopping area that has stores including Urban Outfitters, Aldo, Armani Exchange, GUESS. Stuffed with those infinite corporate chain stores, eateries, and bistros, it's also a spot to loosen up.
7. The Commons at Calabasas
The Commons At Calabasas with ravishing gardens and fountains make up the centre point of this top shopping venue. Boutiques, cafés and the Edwards Grand Plaza arena seating multiplex lines the border of this place. It's such a lovely spot, that people pay a visit here just for the vibe. There are countless brands that you can browse for your shopping events such as Sephora, Kade Spade, Barnes and Noble, and more. Above all, you can also spot a ton of Hollywood celebs in this shopping centre.
8. Westfield Century City Mall
Found in the heart of the city, this top shopping venue intrigues everyone! With an immense gourmet food hall, countless upscale and central avenue shops, Westfield Century City Mall is a must-visit. More than that, the shopping centre also has heaps of exceptional events and pop-up stores. With a blend of premier style and lifestyle retail, mouthwatering eateries, refined surroundings and highly-personalized service Westfield Century City Mall is a spot for relaxation with tons of fun.
Also Read: Experience Some Of The Best Cities To Visit In The USA
9. LA Fashion District
LA Fashion District is renowned for its wholesale showroom structures for attires, accessories, shoes and textiles. Ther is a secret. . . They are sold at an offer here! It's an extraordinary top shopping venue for you to purchase garments at discounted costs. Frugal sorts who don't mind fake designer labels should head to Santee Alley. Above all, with a bazaar-type vibe, this place will surely not disappoint you.
10. The Americana
The Americana is one of the absolute top shopping venues in LA. In this flawless and perfectly planned open-air shopping centre, shopping is only the tip of the iceberg.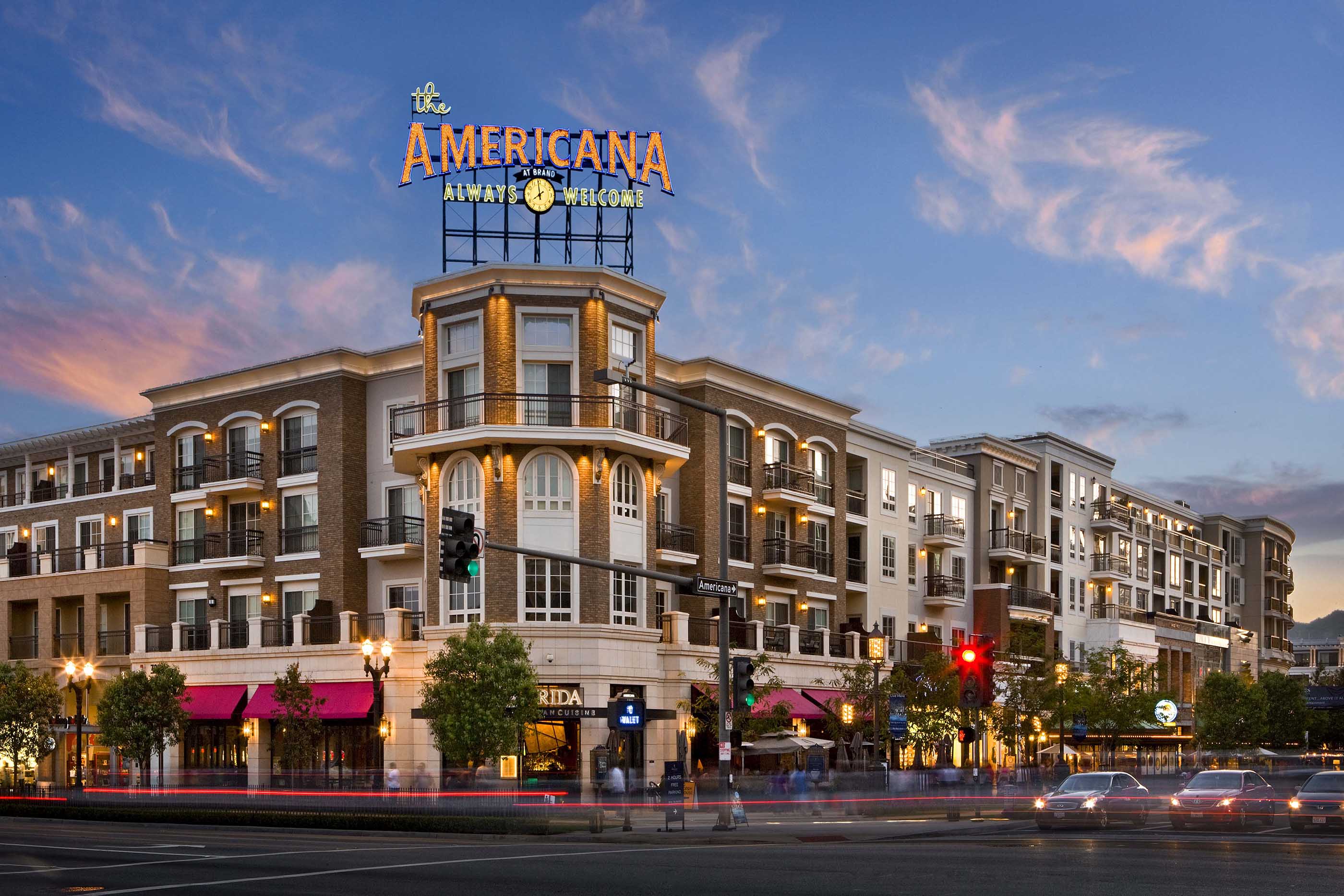 Too much fashion to digest? Any vacation without a bit shopping is absolutely not complete! Grab your goodies from one of the finest shops in Los Angeles. With almost all top brands available in most of the stores, you will never get tired. They are the happening places where you can spot some Hollywood stars as well. Can't wait to shop? Yes, It's 'add to cart' kinda day!! Plan your vacation with Pickyourtrail for an incredible experience. From customised itineraries to readily available tour packages, Pickyourtrail masters it all. Above all, you can also Whatsapp us, for our travel experts are at your service!
Note: The images that are being published here are the author's choice, and the organisation takes no responsibility for their usability.