Ever heard about the Limestone City? Well, if you haven't heard about this city, you definitely should give a read and explore this splendid city. Kingston is a small city in Eastern Ontario, Canada. Also, Kingston is nicknamed as the Limestone City because of its magnificent historic buildings which are made of Limestone. Pretty interesting? Well, keep reading…Interestingly, you have a lot of amazing things to do in Kingston. Start exploring Kingston, one of the best cities in Canada, with Pickyourtrail. Let's find out the top ten things to do in Kingston and it's time to explore the unexplored!
Things to do in Kingston – Let's find out the top ten
1. Kingston Visitor Information Centre
Planning to visit Kingston for the first time? Well, a visit to the Kingston Visitor Information Centre is definitely one of the best things to do in this city. You can learn a lot of things about the city at the Visitor Information Centre. Interestingly, you can also buy some classic Canadian souvenirs. In addition, you can also have a look at the Spirit of Sir John A – an old steam engine which was restored and kept on display at the waterfront.
2. Explore Princess Street
Planning for some shopping scenes? Princess Street is the perfect place for your shopping cravings. The whole street is lined up with restaurants, bars and a lot of stores. You can almost find everything here at a reasonable price and you will find a lot of tourists exploring the street. Get your shopping partner on board and start your day at Princess Street to fill your bags with your favourite things.
3. The Grand Theatre
The Grand Theatre is a historical site which was opened in 1902. It is one of the finest theatres in the city and you will find numerous performances being performed at the Grand Theatre. The main theatre includes 776 seats, a stage and an orchestra pit. In addition, there is also a black box theatre that seats 105 people. You can also find star performers across the world performing at the Grand Theatre. Amazing, right? It is a lovely idea to spend a day at the Grand Theatre with your friends and family. So never miss this experience.
4. Take a ride on the Kingston Trolley Tour
Let me take you to one of the most exciting things to do in Kingston. Hopping on the red trolley and taking the Trolley Tour is definitely interesting in Kingston. This tour will take you to all the major attractions in the city. You can also get off, explore the attraction and catch another trolley to continue the tour. Cool, right? You will also find a live commentary. You will get to know a lot about the city's history. Kingston Trolley Tour also offers a 90 minutes evening tour which actually takes the tourists to the most mysterious and haunted spots. Scary? Brace yourself. You will also hear some of the darkest stories of Kingston. Never miss this unique experience.
5. Visit the historic Fort Henry
Interested to know about Canada's military history? Well, Fort Henry should definitely be on your itinerary. Fort Henry was built to protect the Kingston Royal Naval Dockyard during the war of 1812. This historical site is totally worth visiting. It includes a Shoal Tower and a Murney Tower. Explore the fort and learn all about its history, military life, parades, and if you are lucky enough, you may also get a chance to fire a rifle. Exciting? Also, one of the best ways to cover Fort Henry is through the Kingston Trolley Tour. Did I miss something? Yes, Fort Henry is also a UNESCO World Heritage Site. So never miss this place.
6. Tour a Prison
Yes, tour a Prison. You read it right. If you have heard about Kingston, you must have also heard about Kingston Penitentiary. This oldest prison in Kingston is known to hold some of Canada's most dangerous criminals. Kingston Penitentiary was opened in 1835 and closed its doors in 2013. Take a tour to this prison and experience what life was like behind bars. In addition, cameras are also allowed inside the prison. So, get ready to capture some stills of the oldest prison in the city.
7. City Hall
It is a stunning building and also a National Historic Site in Canada. City Hall was built in a neoclassical style and also attracts the tourists with its impressive dome. Learn more about its history and stunning architecture. Guided tours are available from May to October for around 45 minutes. If you would rather walk around on your own, the first two floors are open to the public year-round.
8. Spend some time in the Park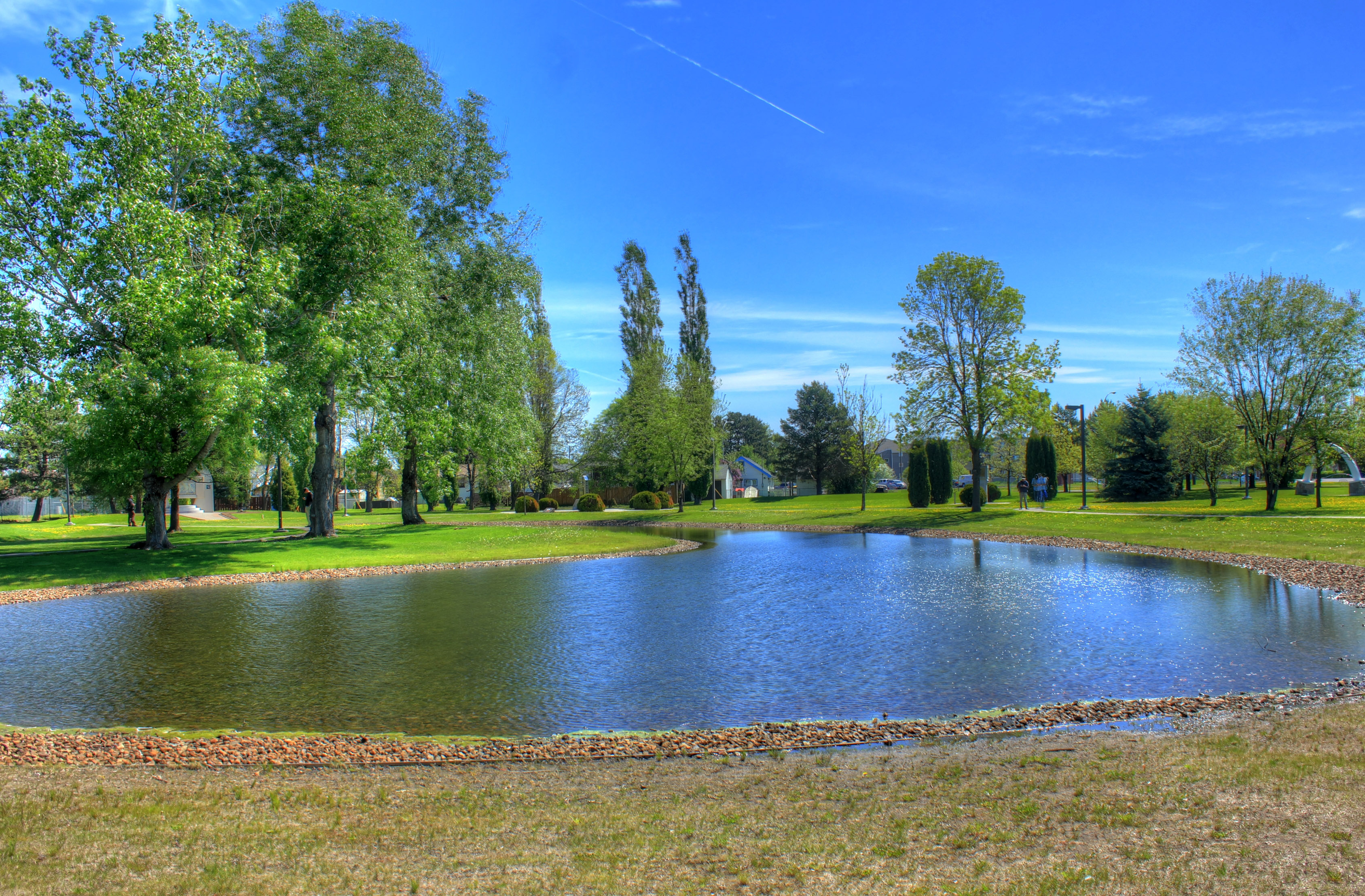 You will find multiple parks in Kingston and can always choose to spend a lovely evening at the Parks. One of the must-visit Parks in Kingston is the Ontario Park. As the name suggests, the park sits along the shore of Lake Ontario in Cataraqui Bay. Also, it is the largest waterfront park in the city. Also, you will find plenty of areas to play in the park. It also has a playground for the kids and serves as a great picnic spot for families. You can also have a lovely time with your loved ones at the Ontario Park which also captures some best scenic views. Peaceful, right?
9. Visit the Islands
Being a gateway to multiple islands, no visit to Kingston is complete without visiting the archipelago. There are over 1,800 islands. All the islands range widely in size, with the largest being around 100 square kilometres. Also, all the islands are accessible by boat and are popular places for camping. There are also walking trails, historic sites and some magnificent flora and fauna.
10. Take part in a festival
Well, you can never miss taking part in a festival in Kingston. The city is full of festivals. Art lovers, foodies, music lovers and novelists, all of you will find a festival in Kingston as the city is loved for all these types of festivals. Some of the famous festivals are the Kingston WritersFest, FebFest, the Limestone City Blues Festival, Artfest, Reelout Film Festival and the Kingston Jazz Festival. Also, foodies never miss experiencing the Taste of Kingston festival in July. You will totally love it. So, never miss taking part in Kingston festivals which is one of the best things to do in Kingston.
This brings an end to the top ten things to do in Kingston. Isn't this city amazing? It is, right? Found your own reasons to love Kingston? Never take a chance to miss this beautiful city. Planning to visit Kingston? Wondering how to visit? Well, reach Pickyourtrail website and find out some amazing travel packages. Also, customize your own travel itinerary with the help of our Travel Consultants. Pickyourtrail will be always supporting you through the 24/7 App throughout your vacation. What are you waiting for? Start planning with Pickyourtrail and we would also love to hear your own travel stories with Pickyourtrail. Also, follow this space for the latest travel updates and for some amazing travel contents. Happy Journey!
Note: The images that are being published here are the author's choice, and the organisation takes no responsibility for their usability.