Nashville, capital of Tennessee, in the United States of America, is located on the Cumberland River. Basically it is a big city with a small-town feel. It is a quirky sort of place with many top things to do. Nashville is perhaps most popular as the capital of country music. The fact proved by attractions such as the Country Music Hall of Fame and the city's well-known Music Row locale. Typically, there is live music any hour of the day, fun spots to hang out, unwind, and a history extending back to the beginning of America. Exciting Isn't it? The city also serves as an excellent beginning of a venture to explore the rest of Tennessee. Nashville's surroundings offer numerous authentic and recreational tourist attractions, including old plantations and Civil War sites. Plan a quick weekend getaway or remain there for a week in Nashville, you won't get bored!
Also Read: Things To Do In Las Vegas – The Entertainment Capital Of The World Welcomes You!
Also read: The 15 best cities to visit in the USA
Top 5 things to do in Nashville
There is a lot more to witness in Nashville than just its country music. Here we have jotted down the best 6 things to do in Nashville to help you narrow down your options.
Country Music Hall of Fame and Museum
Ryman Auditorium
Nashville Zoo
Cheekwood Botanical Garden
Frist Center for the Visual Arts
1. Country Music Hall of Fame and Museum
The Country Music Hall of Fame and Museum is home to the famous American art form. The museum has an archive of 2.5 million artefacts. The highlights of the museum are the Historic RCA Studio B and Hatch Show Print. It offers three eating and four retail choices, all open to the public.
The primary display at the gallery is Sing Me Back Home: Folk Routes to the Present, which takes guests through the historical backdrop of country music with photos and artefacts. Music and history lovers can mingle over the shows found at the Country Music Hall of Fame and Museum. You will be dazzled with the amount of national history and memorabilia at this museum, adding to this, its a well-thought-out venue and exceptionally well organized.
2. Ryman Auditorium
For admirers of bluegrass music, the Ryman Auditorium is the home of the greats. The Ryman Auditorium was home of the Grand Ole Opry from 1943 to 1974. It is again being utilized to conduct exhibitions of the popular radio show. From many points of view, the Ryman Auditorium made Nashville the capital of country music. This auditorium was likewise highlighted in various significant Oscar-winning movies.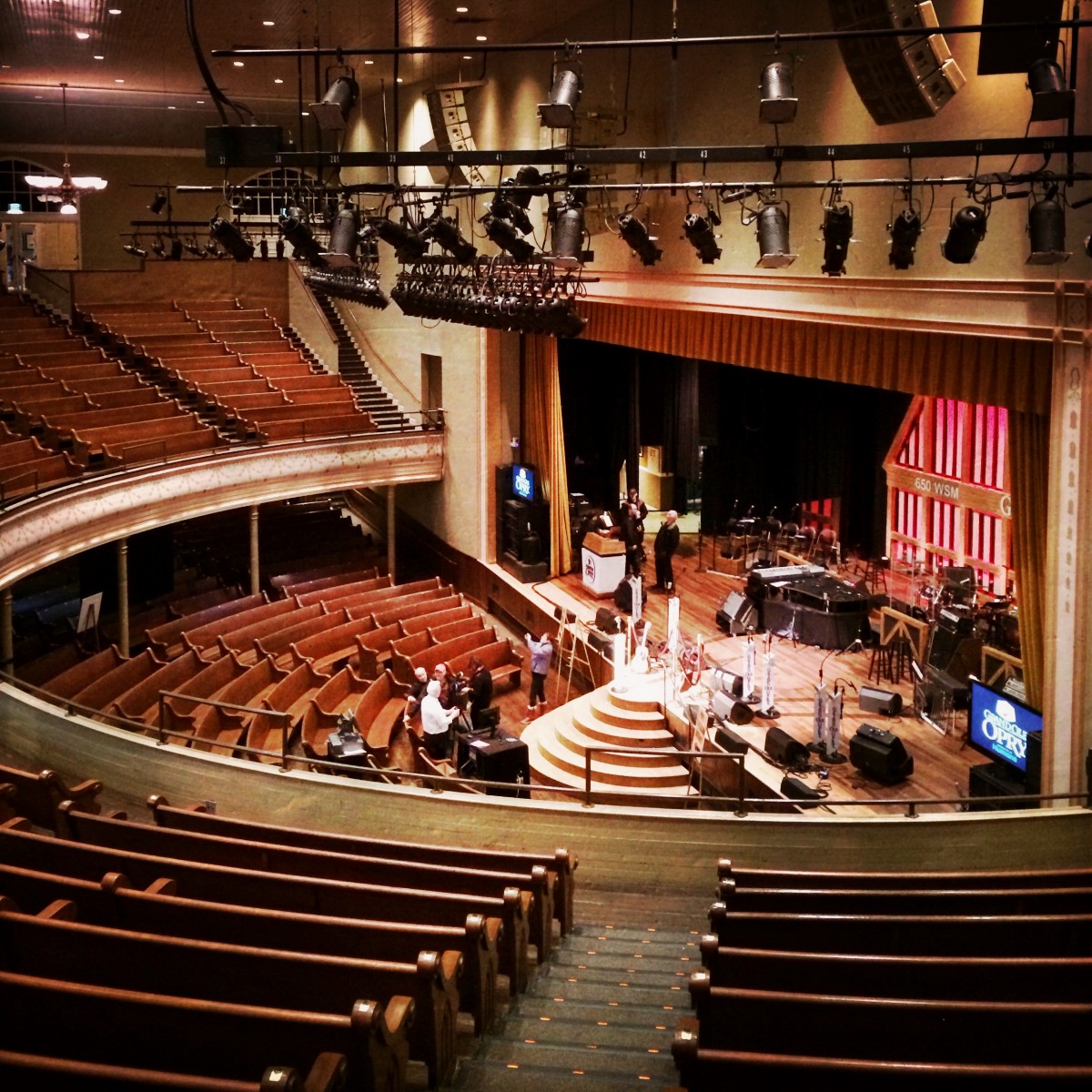 Today, guests can visit the hallowed auditorium and hear Trisha Yearwood, Nicole Kidman, Robin Roberts, and others talk about the history of the building and its performers. When you stroll through the doors of Ryman Auditorium, one thing turns out to be clear right up. This isn't simply one more nightly music venue, but it's far beyond a daytime tourist stop.
3. Nashville Zoo
The Nashville zoo is spread out more than 200 acres of land. It offers a phenomenal outing for youngsters as well as grown-ups. In case you're an animal lover or just in the mood for a family vacation, the Nashville Zoo at Grassmere is a phenomenal spot to visit. This zoo gives an opportunity to explore the fields of Africa, dive into the rainforests of South America, and find the numerous creatures of Asia.
The zoo flaunts 375 diverse creature species and 2,600 unique creatures. This included clouded leopards, white rhinoceroses, meerkats, giraffes, komodo dragons, alligators and red pandas. this attraction is an absolute must-visit when visiting Nashville with kids because of its various on-site activities. Another must-do in the zoo is the exciting zipline experience.
Also Read: Top 8 places to visit in Kentucky, USA
4. Cheekwood Botanical Garden
Cheekwood is noted for its beautiful gardens and park-like setting. It is a great spot to spend your leisure time. The garden is situated on the historic Cheek estate. It conducts programs and activities for all ages. Art fans and nature lovers should plan on making a stop at the Cheekwood Estate and Gardens.
With its greenhouses, sculpture trail and colourful flower show, the 55-acre of land Botanical Garden offers a haven from downtown's chaos. A fine collection of American art from the nineteenth and twentieth hundreds of years is shown here. Found midtown in the city's alluring old post office building, it's famous for its art exhibits from around the globe.
5. Frist Center for the Visual Arts
Housed in an art deco building, Nashville's centre point for visual expressions shows works of local, state, and regional artists as well as national and international exhibitions. There are 24,000 square feet of display space in the Frist centre. The centre is open seven days every week and under 18's will consistently have free entry.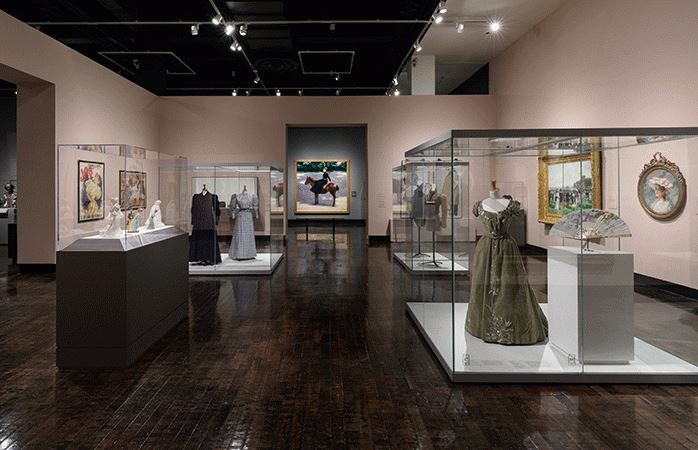 There are permanent exhibitions as well as temporary ones allowing frequent visitors to experience something new each time they visit. The exhibits run the gamut, from vintage automobiles to Japanese art from the Houghton Hall country estate in England. It offers 30 interactive stations that permit kids to paint, shape and print their own speciality. The centre also has a gift shop and a cafe for you to relax for a while.
What next? Plan your vacation!!
Nashville is an endlessly engaging town that offers authentic treasures and modern entertainments at the same time. There are so many things to see and do – But what to prioritise? This curated list of top 5 things to do in Nashville to help you narrow down your options. These exciting things to do prove how diverse the entertainment in Nashville really is. From alluring gardens to factual museums, exquisite zoos and fascinating art galleries, Nashville has it all.
Also Read: Top 9 things to do in New Orleans, Louisiana
Can't wait to experience Nashville's top attractions? Are you the art person who will want to explore fine arts and artistic places? Pack your bags and get on a vacation to this beautiful city to explore all that it has got for you! Make it even more simple by planning your vacation with Pickyourtrail. From customised itineraries to readily available tour packages to the Unites States, Pickyourtrail masters it all. For queries, you can also Whatsapp us, for our travel experts are at our service!
Note: The images that are being published here are the author's choice, and the organisation takes no responsibility for their usability.