The beauty of the Sri Lanka countryside is palpable: the island country is awash in green and blue, with paddy fields, cinnamon trees, and a sun-kissed coastline. The tropical terrains littered with saree-clad pickers and traversed perennially by rusty rail lines are dotted with saree-clad pickers and crossed perennially by rusty rail lines.
Despite 30 years of conflict and a devastating tsunami, the sky studded with coconut leaves emit a laid-back cadence that is emblematic of the islands' slow pace of life. At every turn, elephant herds amble through mangroves, while church-going residents exchange big southern smiles. Irrepressible enthusiasm at the prospect of embarking on a six-day journey of this secret jewel, which will begin in Colombo, Sri Lanka's capital.
NEGOMBO
SIGIRIYA
KANDY
NUWARA ELIYA
BENTOTA
COLOMBO
Day 1 – Negombo
The Bandaranaike International Airport welcomes you with a charismatic dutch siphoning. With a representative greeting you warmly and transport you to your hotel for check-in. Sri Lanka offers a diverse range of activities. Enjoy a day at leisure in Negombo, a large city in Sri Lanka, located 38 kilometers west of Colombo. Negombo has a large stretch of sandy beach where you may lie back, relax, sunbathe, or plunge into the Indian Ocean, however, the water is usually choppy.
Have a pleasant relaxing time with delicious cuisine, relaxation, sea, and scorching sun, or schedule a traditional catamaran fishing excursion. An overnight stay at Negombo.
TO DO
Negombo Fish Market
Buy Beach wear, gems, batiks
Eat at the sea joy
Day 2 – Sigiriya
Breakfast is served in the hotel. Proceed to Pinnawela to see the elephant orphanage. Have a look at elephants in their natural habitat, being fed, working, and bathing in a nearby river. Enjoy your day with a short stroll into Pidurangala's lesser-known caves. Explore the Ritigala wildlife reserve while riding by freshly painted temples and tranquil stupas. After passing through various magnificent gardens, trek up to the 5th-century fortification of the Sigiriya Rock, referred to as the 8th wonder of the world. Keep an eye out for the spectacular tuskers. It is highly recommended planning your visit to coincide with sunset. Overnight stay near Sigiriya.
TO DO
Pinnawela elephant orphanage
Pidurangala caves
Ritigala wildlife reserve
Sigiriya Rock
Day 3 – Kandy
Say your goodbyes to Sigiriya and go for Kandy. Kandy, Sri Lanka's capital, surrounded by high mountains, lush jungles, and undulating tea plantations. Spices have been one of Sri Lanka's most famous commodities for ages. You might smell and taste cinnamon, ginger, pepper, vanilla, cardamom, and many more fragrances and flavors when visiting a Spice Garden. In the evening, pay a visit to Dlada Maligai, Lord Buddha's Sacred Tooth Relic, which is the most revered item of Buddhist worship. In Kandy, spend the night.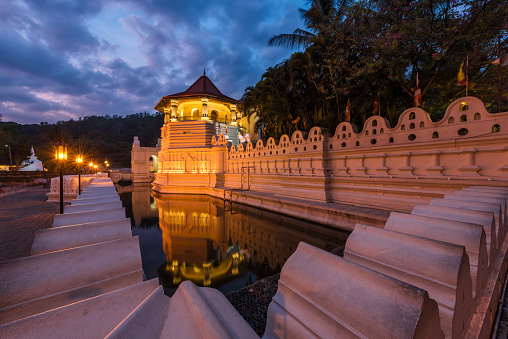 TO DO
Sacred tooth relic
Traditional Sri Lankan dances like fire dancing
Bogambara lake
Bahiravokanda Vihara Buddha Statue
Tea Museum
Day 4 – Nuwara Eliya
After breakfast, visit Peradeniya's botanical gardens. The gardens are home to nearly 4,000 species and kinds, making it one of the world's greatest and most valuable collections. Proceed to Nuwara Eliya, also known as Sri Lanka's "Little England." View the mountains covered with tea plantations and flowing waterfalls along the way. Mountains, rivers, rivers, and tea plantations provide a stunning background to the town. Nuwara Eliya is one of the island's coldest spots, with weather that resembles a spring day in England. Later enjoy the city tour and spend overnight.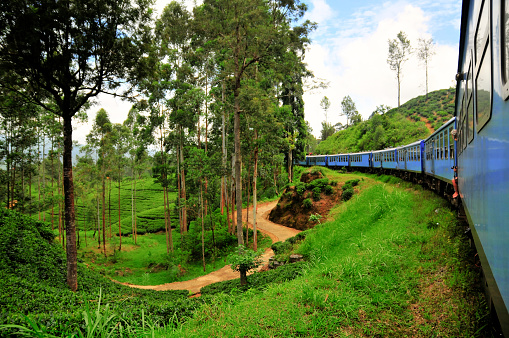 TO DO
shimmering waterfalls of Lovers Leap, Aberdeen, Dunhinda and Ravana Ella
Seetha Amman Temple
Tea factory
Toy train
Galway's Land National Park
sunset at the Hakgala Gardens
Day 5 – Bentota
Proceed to Bentota after breakfast. Check into your hotel as you arrive. Bentota, with its location on the Indian Ocean, a tropical lagoon, and a large river, offers water sports opportunities not found anywhere else. Aside from swimming, bodysurfing, and diving in the water, you may also jet ski, windsurf, parasail, or have a romantic river safari on the river or lagoon. You may also go to the Turtle Hatchery and the Fish Market.
If you're visiting in December, don't miss the Bentota Perahera, a Buddhist celebration that has parades including musicians, fire-jugglers, dancers, and elephants.
TO DO
visit the turtle hatcheries fringing the Induruwa Beach
Chaplon Tea Centre
swimming, body-surfing or diving
jet-ski, windsurf, parasail or enjoy a romantic river safari
Day 6 – Colombo
After breakfast, travel to Colombo, a rapidly evolving city with Skyscrapers appears almost suddenly where historic structures previously stood. Hop from one museum to the next, with the National Museum of Colombo, Natural History Museum, and Dutch Period Museum being must-sees; stroll down to Sapumal Foundation and Lionel Wendt Memorial Art Centre for art; watch the sunset from the Galle Face Green Promenade in the evening; for a taste of Sri Lankan culture, visit the Galle Face Green Promenade. Visit Cirque Lanka for a taste of Sri Lankan culture. After few shopping therapy visits, have time at leisure till it's time to proceed to the airport for your flight back home.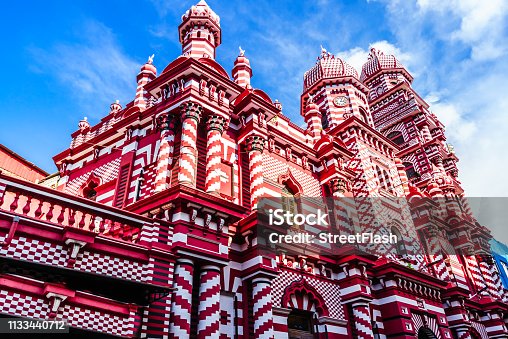 While preparing for your 6 day itinerary to Sri Lanka isn't difficult, having a trustworthy travel companion might be advantageous. Start crafting your Sri Lanka vacation at Pickyourtrail and have the best customizable itinerary. Pickyourtrail provides not only rapid and trouble-free travel but also cost-effective. So, go ahead and PickYourTrail!