Planning for a trip to someplace really unique? Choose Turkey! Yes! Turkey is the only country that shares two continents – Asia and Europe! Cannot believe it? I could not either when I first heard of it. But yes, it is true. The majority of Turkey is in Asia and the rest is in Europe. We also call it Eurasia. Basically, when we hear Istanbul and hot air balloons in Capadoccia are among the first few things that come to our minds. Yes, these are definitely the highlights, but in this process, we often forget about the other masterpieces in Turkey. And here I am to share with you one of the offbeat tourist destinations- the City of Ani in Turkey. If you are a history buff, I am sure you would enjoy this blog. If not, I am pretty sure you will change into one! Let's start!
What is Ani about?
History behind Ani in Turkey
Where exactly is Ani in Turkey?
What is Ani famous for?
Other information- How do we reach there? Accommodation, Best time to visit Ani in Turkey
History behind Ani in Turkey
I will be explaining briefly the history of Turkey in this paragraph. To start with, Ani was discovered on September 17, 1955, by Mark Gioloany, an archaeologist. It was first mentioned in the 5th century A.D. as a hilltop fortress that belonged to the Armenian Kamsarakan dynasty. In 956, King Ashot III named Ani the Armenian capital. From then onwards, Ani developed rapidly and was called the City of 40 Gates and the City of 1000 churches. In 1064, Seljuk Turks conquered the city and massacred the people. Ani was conquered by various people like Mongols, Kurds and Byzantines throughout the olden days and in the 19th century, the Russians took over Kars, the city next to where Ani is situated. After the Russian Revolution, the Ottomans seized Kars province. To end on a happy note, after the Turkish War of Independence, Ani is slowly becoming popular in Turkey.
Also read: Reasons To Visit Turkey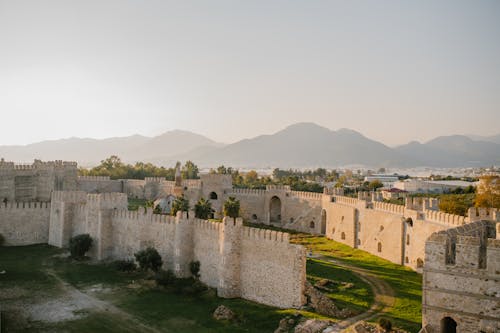 Where exactly is Ani in Turkey?
We will be looking at where Ani is located in Turkey briefly in this paragraph. Firstly, Ani is located on a triangular site that is naturally defensive and is visually beautiful. I would also like to add the meaning of Ani at this point since we are talking about how beautiful it is. Ani in the Armenian language means "that one" or "the most beautiful one". Ani is protected by the Akhurian River on its Eastern side. And is also protected by the Bostanlar or Tzaghkotzadzor valley on its Western side. The city of Ani is located 400 metres away from the Turkey-Armenia border.
What is Ani famous for?
Basically, Ani has a lot of places worth to be visited. Make sure you do not miss these places while in Ani! I am pretty sure you will enjoy the places I will be talking about! And all these ruins of Ani are the reason why Ani was included in the UNESCO's World Heritage List in 2016. So the places I will be listing and talking about are:
The Cathedral of Ani
The St Gregory Church of Tigran Honents
The mosque of Manuchihr
The City Walls
Also read: Kabak Bay – An offbeat beauty to be visited in Turkey
The Cathedral of Ani
Ani Cathedral is also called Surp Asdvadzadzin (the Church of the Holy Mother of God). The construction was started in 989 and was completed either in 1001 or 1010 ( which is given under another reading of its building inscription). Trdat, the most popular architect of Armenia designed this Cathedral. This cathedral is a domed basilica but the dome collapsed in 1319.
The St Gregory Church of Tigran Honents
By far, the best-preserved monument in Ani is the Church of St Gregory of Tigran Honents. The Zakarids built this church during their rule and a wealthy Armenian merchant Tigran Honents commissioned it. In its entrance, there are the ruins of a narthex and a small chapel. The exterior of the church is decorated in a spectacular manner. There are ornate stone carvings of real and imaginary animals on all four sides of the church that makes it the most famous monument in Ani.
The mosque of Manuchihr
The founder of this mosque is presumed to be Manuchihr who was the first member of the Shaddadid dynasty that ruled Ani after 1072. There is an Arabic word Bismillah on its northern face. There is a prayer hall from the 12th or 13th century of which only half of it remains now.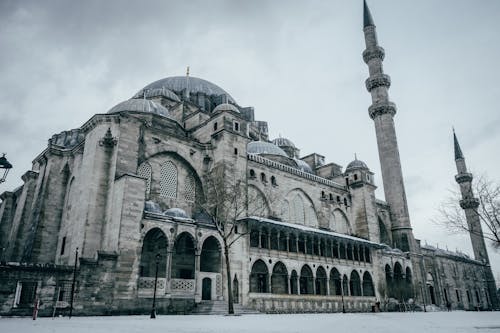 The City Walls
A line of walls defended Ani and they were the most powerful along the northern side of the city. We presume that King Smbat built these walls in the 10th century. Later rulers strengthened the walls by making them higher and thicker. The northern walls had 3 gateways namely the Lion Gate, the Kars Gate and the Dvin Gate.
Other information- How do we reach there? Accommodation, Best time to visit Ani in Turkey
In this paragraph, I would be explaining some basic doubts- how to reach Ani, where to stay and the best time to visit. Since Kars is the city nearest to Ani, I would advise you to reach Kars from Istanbul or Ankara via flights. We can travel via road and rail too to reach Kars within major cities in Turkey. Once at Kars, we can reach Ani via minibus, taxi or via our private car. I would suggest you use a taxi for a whole day since it is not possible to visit all the places in a short period of time. When it comes to accommodation, there are no places as such to stay in the immediate vicinity of Ani. But, there are decent places to stay at Kars, the neighbouring city of Ani. Ani has short and mild summers making it the best time to visit Ani.
Also read: Butterfly valley – The hidden paradise of Turkey
In awe of what Ani has to offer us? Wondering why isn't Ani in Turkey that popular among tourists? I have the same question in mind! But why don't we start by breaking the stereotype of Ani being an offbeat city by visiting the same on a trip to Turkey? Yes! Go on and plan a trip to Turkey with Ani as one of the places you will be visiting. Confused about how to do that? Just visit our website Pickyourtrail and our travel experts are there to help you plan a Turkey vacation! Do not worry about the current situation. Our travel experts will have that covered as well! Happy travelling and I hope Ani especially mesmerizes you in every way possible!
Note: The images that are being published here are the author's choice, and the organisation takes no responsibility for their usability.