Australia, one of the most wonderful locations with many attractions to explore, your experience would be much more pleasing when you visit Australia at the best time. You can have it all here, whether you want to party the whole night away, unwind on a beautiful beach, indulge in delectable cuisine, or take in the amazing countryside scenery. It is a diverse nation with a wide range of flora and fauna in addition to distinct and pleasing sceneries.
What is the best time to visit Australia is the main question, and the answer is totally up to you. While many people travel to Australia in the summer, a lot of others prefer to go there in the winters as well. Every season has a unique specialty that can best satiate you. Plan your trip to Australia as soon as the weather is ideal for you. Don't worry; this guide will help you determine when and where to vacation in Australia, keep reading!
Know the Australia Climate
Every season is distinct in its own way and provides a tonne of incredible activities and destinations to explore with your loved ones. The majority of travellers choose to visit Australia in months from September to November (Spring) and March to May (Autumn), when the weather is neither too hot nor too cold, yet summer and winter has its own charms.
Australia climate from December to February ~ Summer
Beaches, ice cream, water sports, clear skies, and warm weather are all Australian summertime classics. The average temperature in December, January, and February is between 15 and 30 degrees Celsius. If you enjoy festivities, fireworks, amazing food, and lots of excitement, Australia is a great option to visit this summer. You can take part in events like the Australian Open, Mardi Gras, Chinese New Year, and others.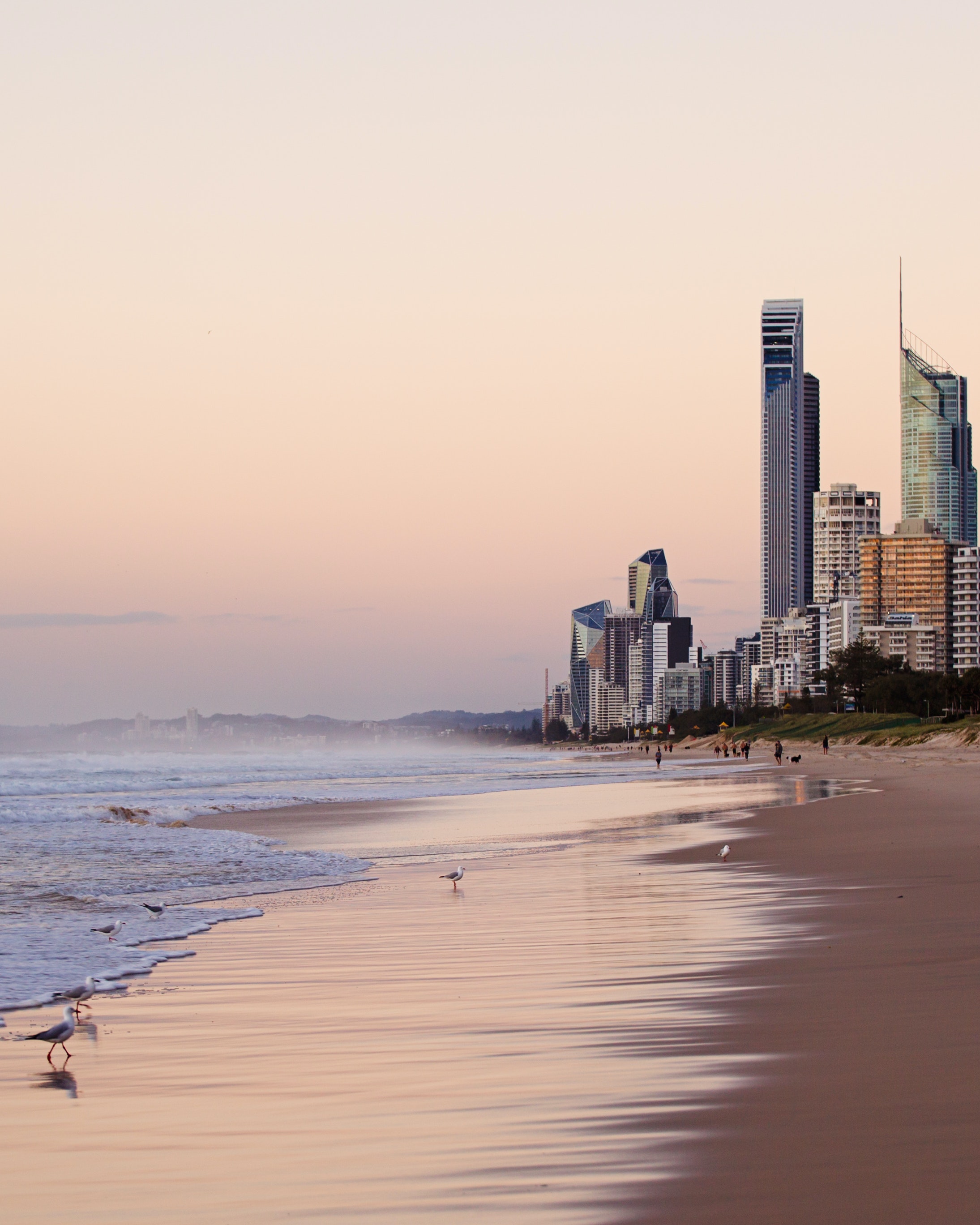 Begin your journey with a New Year's celebration in Sydney and have an ideal vacation you have been waiting for so long. People adore going on hikes and camping trips and photographing priceless moments. Don't miss going to the Great Barrier Reef and seeing the colorful corals there. Also, don't forget to carry sunscreen to shield your skin from the intense heat.
Australia climate from March to May ~ Autumn
In Australia, autumn is all about the pleasant weather, the clear skies, the fresh air, and the picturesque surroundings. It is the ideal season to travel to the country and take full advantage of it because of the milder temperatures, which range from about 10 to 15 degrees celsius. Australia receives a large number of visitors from throughout the world during the best travel season, which is autumn. You may enjoy everything here, including breathtaking coastline walks, delectable wine, majestic monument visits, and nightlife.
Autumn is an excellent time to travel to Sydney, Melbourne, Gold Coast, Adelaide, and Perth because of these cities' magnificent features, affordable pricing, and pleasant weather. Don't miss the numerous food and wine festivals that are celebrated over these months. What could be more special than spending some of the best time with your loved ones in Australia at the time of Autumn. Australia Honeymoon Packages is the thing all you want. Since temperatures might dip at any time, it is best to always be prepared, so make sure to carry some warm clothes for comfort.
Australia climate from June to August ~ Winter
Australia's winters are chilly but tolerable. You can enjoy a wonderful winter vacation in Australia with its chilly weather, mild rains, and snow-covered mountains. The temperature ranges from 15 to 26 degrees Celsius. Visitors who love to go on adventures and indulge in winter sports like skiing can go to Victoria. Winter is not only great for adventures, but for culture as well, as it celebrates its cultural and culinary heritage. Adelaide holds the largest cabaret festival in the world during winter months, while Sydney's downtown is alive with live music, making it the best ever time to visit Australia.
Australia climate from September to November ~ Spring
Due to its pleasant weather and captivating colours, spring is one of the busiest seasons in Australia and a perfect time to travel there. The temperature ranges from 11 to 23 degrees Celsius. Australia's springtime is dominated by sports, including the Football League, horse races, and more. You can't leave the country due to the enjoyable vibe. Visit one of the whale watching locations throughout the Australian coasts if you're interested in doing so. You can also go surfing, scuba diving, kayaking, or you can do nothing but relax on the beach and soak up the sun.
Also, visit one of the whale watching locations throughout the Australian coasts if you're interested in doing so. You can also go surfing, scuba diving, kayaking, or you can do nothing but relax on the beach and soak up the sun. Make the most of the fresh blooms and make this wonderful journey one to remember. Get to know the best Australian foods that must be tried on your Australian Vacation.
Know the best time to visit Australia
Australia is thriving with a plethora of marvellous places to see and discover. This location offers everything for everyone and guarantees each tourist a fantastic Australian trip experience. Check out the following majestic tourist attractions to visit and explore. Make sure to check off these incredible locations in Australia off your bucket list.
Australian Places to visit in Summer
Great Barrier Reef
Purnululu National Park
Great Ocean Road
Scenic Rim
Blue Mountains
Daintree Rainforest
Lake St Clair National Park
Litchfield National Park
Australian Places to visit in Winter.
Victoria Alps
Darwin
Uluru
Cairns
Tasmania
Port Douglas
Final Words
Was I not correct? Australia is full of treasures to discover. All you need to do is book an Australia tour packages from Pickyourtrail, hop on a plane, and voilà, you're in the country of marvels. Out of various experiences and survey we suggest you to visit "Australia in the Spring or Autumn", which is the best time to enjoy the pleasant weather. It gives you the chance to discover the nation at its best. What are you still holding out for? Travel to beautiful Australia to make unforgettable memories. Hold on! Before packing make sure you have a look at the Australian travel tips which might guide you on the essentials while you're on a vacation out there! At Pickyourtrail, you can also customize your Australian itinerary and have a vacation on your taste. We are waiting for you, See you soon 🙂