Dubai has become synonymous with Shopping. True to its reputation, when it comes to places to shop, Dubai is indeed the best. The word tax-free has made Dubai an instant magnet for shoppers and bargain hunters, both locally and internationally. For a lot of people, shopping in Dubai is eye candy because of its high pricing. If you are looking for cheap electronic goods, hardware, cutleries, and household goods stores in Dubai, Dragon Mart Dubai is the best option.
The Dragon Mart Dubai is fondly known as the Dragon Mall in Dubai. It is, in fact, the world's largest trading hub of Chinese products outside mainland China. If you are searching for details about Dragon Mart Dubai, and what to expect from Dragon Mart Dubai, you are in the right place. From the different stalls in Dragon Mart Dubai to bargain tricks, this guide has it all covered, just for you!
Dragon Mart Dubai
Dragon Mart Dubai is spread over 150,000 sq m. It comprises Dragon Mart 1 and Dragon Mart 2 and is home to more than 5000 shops, restaurants, and entertainment areas. It offers a wide selection of products like clothes, food, furniture, gadgets, shoes, toys – basically anything you want at affordable prices. The Dragon Mart gets crowded in the afternoon. The best time to visit is mid-morning.
Also Read: Dubai Airport Appoints Dogs To Detect COVID

What can you expect?
The Dragon Mart 1 is divided into various sections depending on the type of product sold. The various sections here include furniture, textile, household items, lighting equipment, sports and garments. Unlike Dragon Mart 1, DM 2 offers more of a mall setting. The Dragon Mart 2 has four sections – general merchandise, building materials, home appliances, hardware and machinery. Apart from this, there is also a cinema theatre and a food court.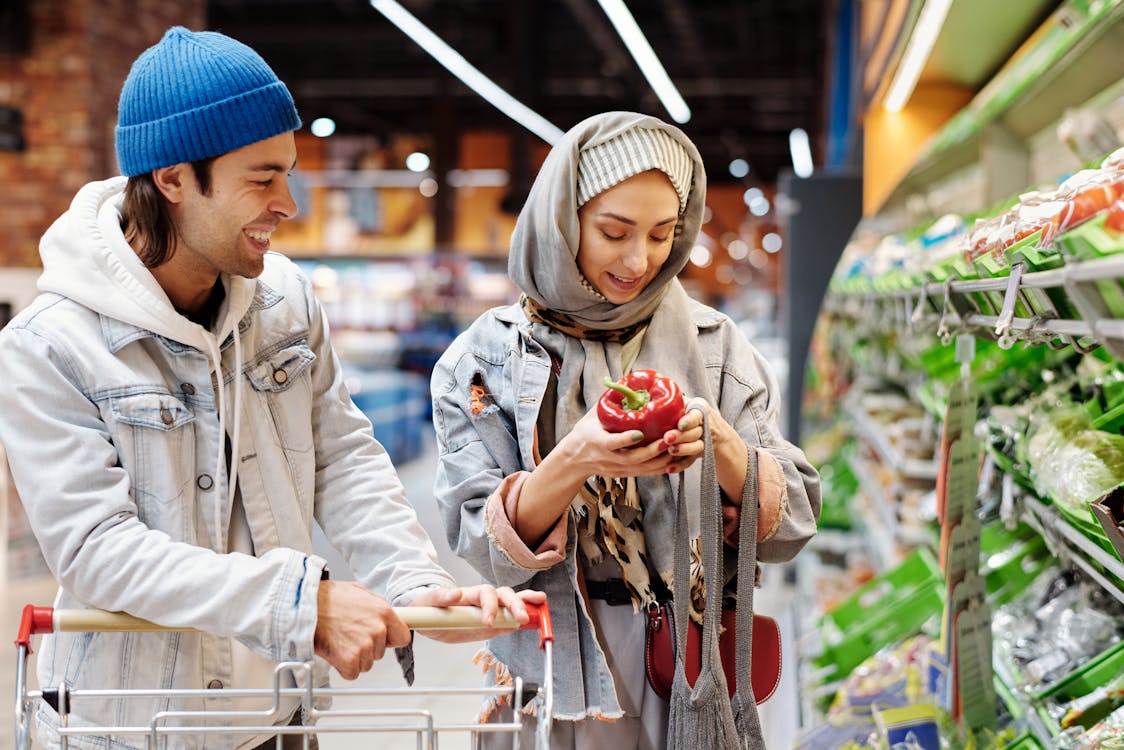 The discounts can go up to 20 – 30%, however, this depends on your bargaining skills. You can get great offers in all of these stores by bargaining. You will find several shops featuring similar products, so to make the most of the Dragon Mart offers, try to negotiate with as many vendors as you can before settling on the final product.
Also Read: A Perfect Getaway With My Family To The City Of Gold
Shopping in Dragon Mart Dubai
Dubai Dragon Mart features Carrefour inside the mall, which is home to numerous international brands selling household items, appliances and other essentials. It is indeed one of the biggest branches of Carrefour. What more do you want?

The electronics section of Dragon Mall offers a number of appliances and digital gadgets at a lower price. The Dragon Mart also has a separate section for fashion accessories and toys. Dubai Dragon Mart is also a reliable option to shop for plants seeds, gardening materials and some potted plants. From e-cigarettes to shishas or any other equipment, you can purchase almost everything at an affordable price.
Also Read: World's Biggest Shopping Mall Coming Soon To Dubai
Visitor Information
Opening Hours: 10 am – 10 pm (all days)
Address: International City Al Awir Road – Interchange 5 – Dubai – United Arab Emirates
Contact: +971-43909999
Also Read: How to Plan a 7 Days Itinerary to Dubai
Curious to visit the Dragon Mart Dubai? Plan a holiday to Dubai right away! If you are looking for places to visit in Dubai, check out some of our bestselling Dubai packages and book your ideal vacation to Dubai with Pickyourtrail. Get inspired by reading more travel stories from Dubai.
Also Read: Weather Guide To Dubai – Month By Month Guide To Plan Your Dubai Holiday