The common question that I keep getting from travellers is what is the best time to visit Dubai or any particular city or country in that case and if you ask me for Dubai, I would definitely say that Dubai in November is the best time as it has the best weather when compared to the entire year.
Dubai is mostly known for its hot sun and dessert but what people miss to understand is that Dubai in November is a flawless city with a plethora of options for tourists of all demographics. Dubai has everything and is a level out a paradise for each curious wayfarer with world-class amusement parks, numerous adventure activities and home to the world's biggest and tallest wonders and so on. Dubai in November draws a lot of visitors in winters as a cool wind with the shinning sun is an amazing blend for a perfect vacation. Apart from these worldwide events like the DP world tour, Dubai design week, Emirates Airline Dubai Rugby Sevens & Dubai Air Show 2020 would be taking place in and around November every year.
Dubai Weather in November
Temperate usually fluctuates between 30-33 degrees during the day time but falls down to average temperatures of around 18 degrees during the Nights. This is the very reason why Dubai in November is the best time to visit as temperatures are as moderate as it can get making it favourable for a tourist to do all kind of activities and also visit all the top attractions in Dubai.
Also Read: Dubai in January
Where to stay and what to pack during a visit to Dubai in November
With the presence of all the major chains of hotels and also the availability of Airbnb, Depending on the budget one can pick from the 700 odd hotels that are currently operating in Dubai.
Considering that Mornings and noons are relatively hotter and evenings are milder, I would recommend you to travel with light clothes and also sweaters or pullovers for the late evenings.
Also Read: 20 Things to Do on Evening in Dubai
Top nine things to do during your visit to Dubai in November in 2020
1. Desert Safari
This is the original tourist attraction of Dubai and this is one activity you can't go home without doing it. Just half an hour away from the skyscraping building and busy city life you can experience these majestic sand dunes formed in the Arabian desert either by Quad bikes, 4X4 jeep rides or the camel rides. One can go about having this safari in the mornings or the evenings but the most sought after or the most common safari's are taken in the evenings. Apart from watching the beautiful sunsets over the sand dunes, one can go dune bashing, sand boarding or skiing during this desert safari.
Also read: Top Things to do in your Dubai Desert Safari
2. Shopping In Dubai Mall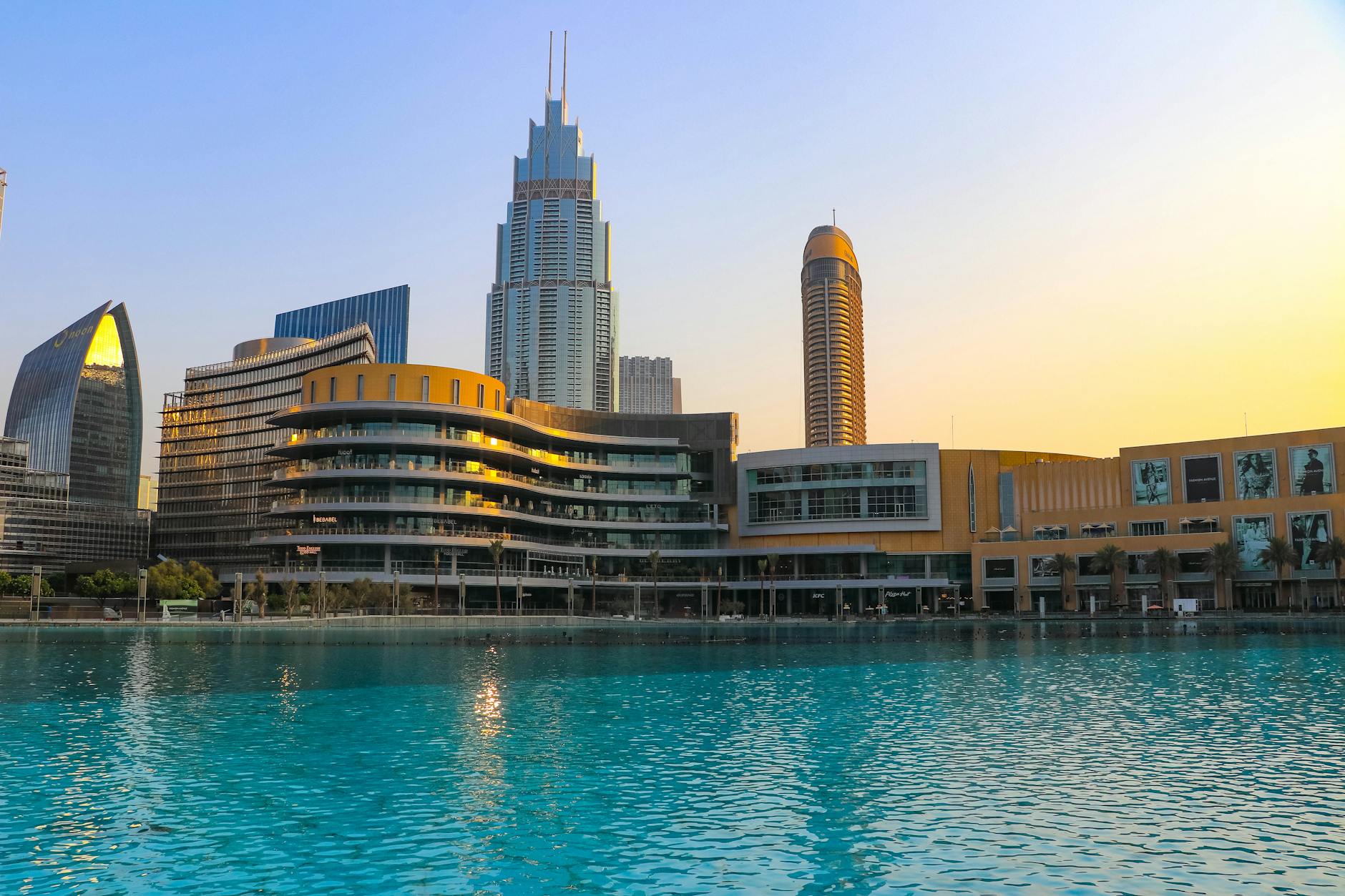 Right next to Burj Khalifa you have the Dubai mall which is also known as a Shoppers paradise. With more than 1200 outlets you can shop till you drop and you can feel that you are tired going around these outlets then you also have more 150 restaurants to energize yourself and keep the shopping going. This mall is also a home for a theme park, indoor waterfall and one the best-choreographed fountains known as the Dubai fountain show.
Also Read: Dubai Shopping Festival
3. Sky diving
Sky Diving is a perfect activity to get this off your bucket list and also to get that adrenaline pumped while watching the panoramic view of this majestic man-made city. This is definitely once in a lifetime experience where you would be free falling at 120 miles/hr which will leave you awestruck.
4. Dhow Cruise
If you are looking for a quick getaway from the skyscrapers or wanting to have a romantic dinner while sailing through the Dubai creek and also enjoying the Arabian culture then Dhow cruise is the perfect activity to opt for. People say that the real heart for the city lies in these creeks. These cruises vary from two hours and also last up to 6 hrs. They usually provide a welcome drink and offer an Arabian buffet. You can rent these cruises privately also.
Also Read: Journey through a Floral Wonderland – Miracle Garden
5. Ferrari world
Speed is something that Ferrari takes passion in and this is the first Ferrari branded theme park in Abu Dhabi. You can also feel this speed while sitting behind the wheel on the 290-meter long track. Formula Rossa, the world's fastest rollercoaster will definitely get that adrenaline rushing through your veins. Apart from experiencing speed, you can get on experience the luxury of dining in six best restaurants in the world.
Also Read: Places to Visit in Abu Dhabi in 2020
6. Walk by the Beaches
With more than 20 well-maintained beaches, Dubai offers this serene experience of walking by the sea which is perfect for an evening stroll. JBR Beach, Jumeirah Beach Park, Kite Beach, and Al Mamzar Beach are the few top beaches that you can choose to visit. These beaches offer water parks and the mouth-watering beach delicacies are worth trying. If you want to dine, shop and watch a movie all in one place then JBR is the go-to beach of all the above-mentioned beaches.
7. Palm Jumeirah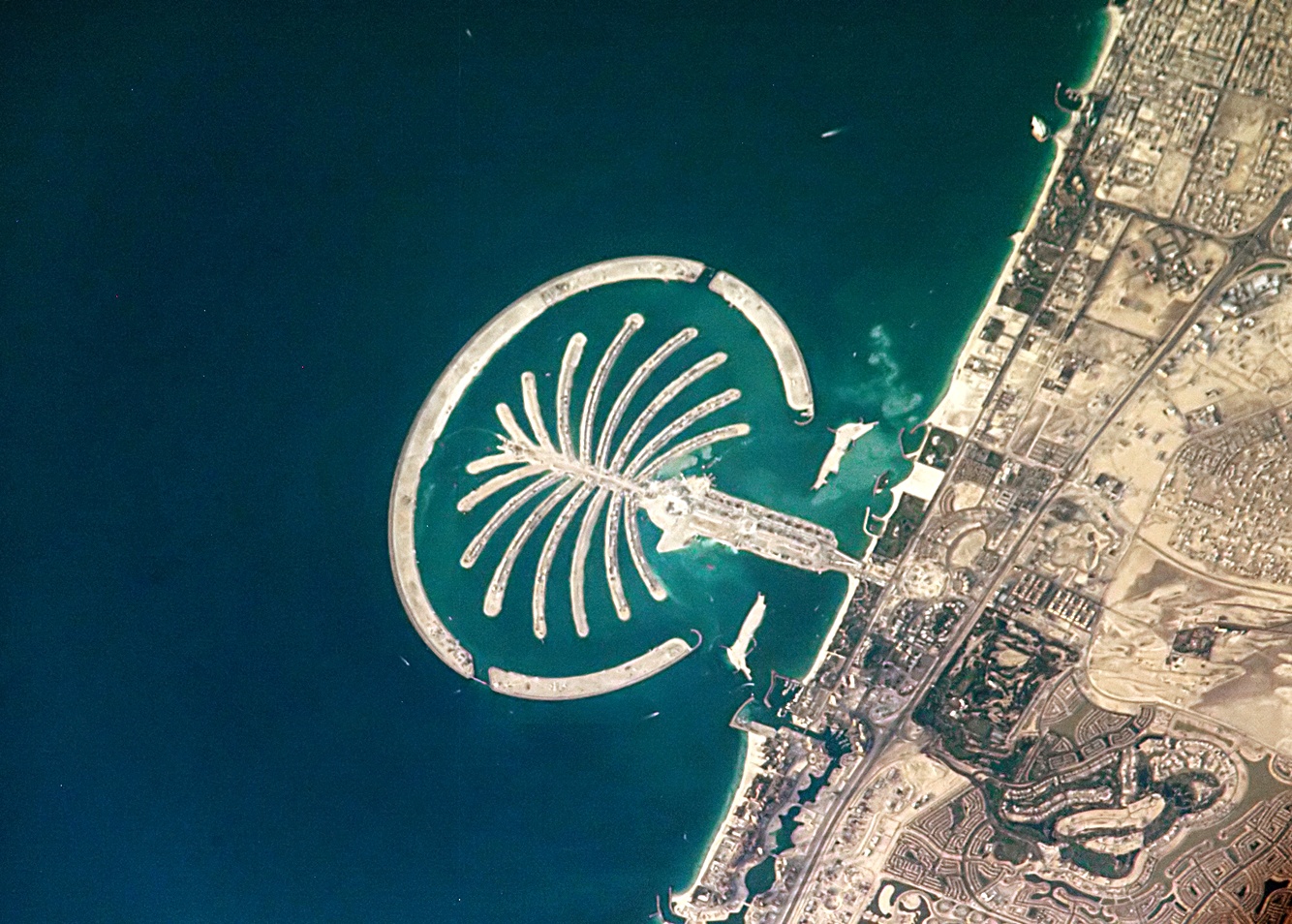 This artificial island is no less an architectural marvel as the entire island is made in the shape of a palm tree. It is known for its fancy hotels, luxury villas, and posh apartments.
8. Amusement parks
Name a theme and you will find a theme park associated with it in Dubai. Aquaventure Waterpark, Wild Wadi Waterpark, Ski Dubai, IMG Worlds Of Adventure, Legoland Dubai, Bollywood Parks, Motiongate Dubai are the few top named amusement parks in Dubai. These parks offer nail-biting thrilling rides, countless activities, and shopping places with abundance to eat to relax.
Also Read: Top 6 Theme Parks in Dubai
9. Souks of Dubai
This is the place where you find all the authentic Arabian scents, sound and sights. The aroma around this place will directly lead to Perfume Souk where you can find all kinds of traditional Arabian scents. If you fancy jewels and precious metals then Gold souk is the right place to get them from. Similarly, Textile souk is where you get coloured silks and embroidered fabrics.
Also Read: Meena Bazar in Dubai
10. Burj Khalifa
Burj Khalifa is a massive structure which boasts a height of 828m and thus rightly deserves to be called the tallest building in the world. Not only it is the tallest building, but it also offers its visitors a view to remember for their lifetime. One Side of the building is the giant desert and the other side is the Arabian sea. Adding to this, you can choose dining at the finest restaurants in the city in the very same building thus elevating your overall experience to a different level altogether.
Also Read: Visiting Global Village Dubai in 2020—All you need to know
I know that one blog is not sufficient to describe Dubai and its grandeur but If you are planning to visit Dubai and need any help, please reach out to us at pickyourtrail and we would be happy to assist you.
Note: The images that are being published here are the author's choice, and the organisation takes no responsibility for their usability.