Nestled in the heart of the Indian Ocean lies a true tropical paradise on earth, which is none other than, the Maldives! With its pristine white sand beaches, blue waters filled with marine life, and swaying palm trees, the Maldives is a dream getaway for a lot of people. But, beyond its postcard-perfect scenery, this tropical country is a cultural melting pot shaped by its history and geography. However, for those interested in looking into the Maldives' agriculture and fishing practises, the country provides a unique and real experience.
Farm islands in Maldives are small islands that focus primarily on agriculture and fishing, producing a range of fruits, vegetables, and seafood that are frequently utilised in traditional Maldivian cuisine.
Visiting a farm island on your Maldives honeymoon package allows you to experience the local way of life, participate in outdoor activities, and enjoy the island's natural beauty, all while promoting sustainable tourism practises and environmental conservation.
Get ready to enjoy a great time and an unforgettable experience with your loved ones in the Maldives. But first, let's know more about Farm Islands in the Maldives.
What is a Farm Island in Maldives?
A farm island in the Maldives is one of the islands in the Maldives that is dedicated for agriculture and farming activities. Unlike many other Maldivian islands that rely largely on tourism, these islands are used for crop production, including fruits and vegetables, as well as animal husbandry.
The farm islands contribute significantly to the Maldivian economy by supplying locally grown produce for consumption and export. Because the Maldives is an island nation with limited agricultural land, farm islands are essential for guaranteeing the country's food security.
Visitors can expect to watch traditional farming methods and learn more about the Maldivian way of life on these islands.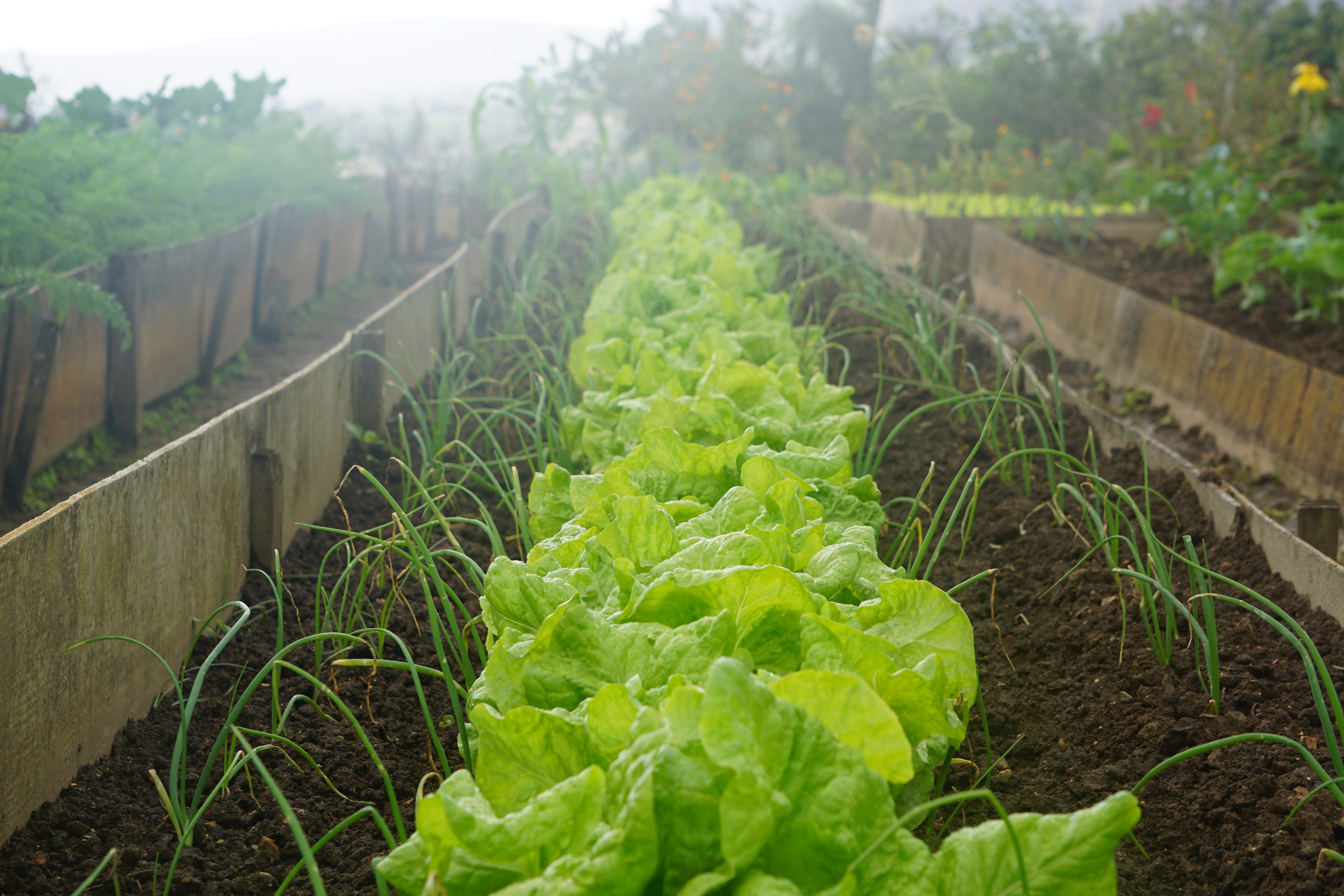 How to reach Farm Islands in Maldives?
Farm islands in the Maldives are accessible through a variety of modes of transportation, including domestic flights, speedboats, and public ferries.
1. Domestic Flights
Several Maldivian airlines provide regular domestic flights to various parts of the country, including farming islands. The Maldives' domestic airports are located across multiple islands, and flights can take 20 minutes to an hour or more depending on the destination.
2. Speedboats
Speedboats are another popular means of transportation in the Maldives, and are a speedier way to visit farm islands. You have the option of hiring a private speedboat or have sharing one with other travellers. The cost of a speedboat transfer varies based on the distance and number of passengers.
3. Ferries
Public ferries are also available for travelling to agricultural islands, although they take longer and follow specific schedules. You can check ferry timetables and purchase tickets at the Malé ferry ports or through local travel agents. It should be noted that ferry services to farm islands may not be accessible every day, so tourists should plan accordingly.
Why visit a Farm Island in Maldives?
Visiting a farm island in the Maldives can provide a distinctive and original experience that differs from the country's regular tourist spots. Here are a few reasons why you should visit an agricultural island in the Maldives:
| | |
| --- | --- |
| Farm Experience | Description |
| Cultural Immersion | Visiting a farm island can provide an insight into the Maldives' traditional way of life, as farming and fishing have long been the primary sources of income for many Maldivians. |
| Sustainable tourism | By visiting a farm island, you can help and support local populations practise sustainable agriculture and fisheries. These communities frequently prioritise environmental protection and the preservation of natural resources. |
| Fresh and locally farmed food | The farm islands of the Maldives produce a wide range of fresh fruits, vegetables, and fish, which are frequently used in traditional Maldivian cuisine. You can taste and savour these unique delights on your visit to the magnificent farm island of Maldives. |
| Outdoor activities | At farm islands you can enjoy outdoor activities such as fishing, snorkelling, and diving while taking in the natural beauty of the Maldivian islands. |
| Relaxation | Farm islands are generally quieter and less crowded than major tourist locations in the Maldives, providing a peaceful and restful retreat from the rush and bustle of daily life. |
Top 2 Farm Islands in Maldives
1. Aidhoo Island
Aidhoo Island is a small island in a biosphere reserve near Hanifaru Bay. The island's unique location also provides a distinct experience when compared to the Maldives' more popular tourist destinations. Bring your family and friends along to explore and discover the organic plantation method used on this coral island! The island is home to numerous fruit and vegetable fields, including cucumber, watermelon, tomato, and others. Visitors can stroll through the farms, learn about farming practises, and even sample freshly picked fruits and vegetables. You can also enjoy outdoor activities such as snorkelling, diving, and fishing while admiring the island's natural beauty. Away from the chaos and noise of popular tourist spots, the island's isolated location allows guests to experience a serene and tranquil environment.
2. Thoddoo Island
Thoddoo Island is a lovely farm island in the Maldives' Alif Alif Atoll. This Island, also known as the "vegetable island," is one of the country's greatest agricultural islands, with the main crops being watermelons and pineapples. You can expect to view enormous fields of crops as well as learn about indigenous farming methods here. In addition to its agriculture, Thoddoo Island is well-known for its gorgeous beaches and crystal-clear waters, making it a popular snorkelling and diving destination as well. The island has a rich coral reef ecology with a diverse marine life that includes colourful fish, turtles, and even reef sharks. You can also engage in Maldivian culture by partaking in traditional activities like coconut husking, fishing, and boat building. The island also has a number of guest houses and resorts that offer travellers an excellent stay.
Accommodation in Thoddoo Farm Island
Thoddoo is a picturesque farm island in the Maldives with a variety of accommodation choices for travellers, including guest houses and hotels. Here are some of the accommodation alternatives in Thoddoo:
Royal Stay Inn: The Royal Stay Inn is a contemporary guest house located in the centre of Thoddoo. The guest house has air-conditioned rooms with private bathrooms and complimentary Wi-Fi. There is also a common lounge and a balcony where you can unwind and enjoy the island breeze.
Thoddoo Island Hotel: Stay at the Thoddoo Island Hotel on your Maldives holiday. It is a low-cost hotel located near the beach. The hotel offers comfortable rooms with air conditioning, private bathrooms, and various other amenities. You can dine in the hotel's on-site restaurant, which provides both local and foreign cuisine and have a great time.
Thila Farm View Guest House: Located on the outskirts of Thoddoo, the Thila Farm View Guest House is a cosy hotel. The hotel is surrounded by a lovely garden and has a shared room as well as an outside area where visitors can relax and take in the scenery.
Fairytale Inn: The Fairytale Inn is a cost-effective guest house near the seashore in Thoddoo. You can have a pleasant time here since it has comfortable accommodations, all necessary utilities, an on-site restaurant, and many more amenities.
What to do in Thoddoo Farm Island
Thoddoo is a lovely farm island in the Maldives with a variety of activities to explore and make memories of. Here are some of the activities available in Thoddoo:
Participate in Snorkelling and diving: Thoddoo is surrounded by crystal-clear turquoise seas and is home to several stunning coral reefs and marine life. You can explore the underwater environment by snorkelling or diving and see a variety of fish, sharks, rays, and turtles.
Stroll on Beaches: Thoddoo is home to pristine beaches with white sand and crystal-clear water, making it an ideal location for relaxation and sunbathing. Swimming, tanning, and leisurely strolls along the beach are all available to visitors.
Engage in thrilling Water Sports: Windsurfing, kayaking, jet skiing, and banana boat trips are among the exciting water sports available in Thoddoo.
Go on a Farm Tour: Thoddoo is well-known for its agriculture, and tourists can take a farm tour to learn about the island's farming practises. You can explore how fruits and vegetables cultivated on the island, including watermelon, papaya, and mango.
Local Village Tours: Visitors can take a stroll or ride a bicycle around the local village of Thoddoo to discover more about the local lifestyle, culture, and food. You can also go to the Thoddoo Island Mosque, the local fish market, and the gift stores.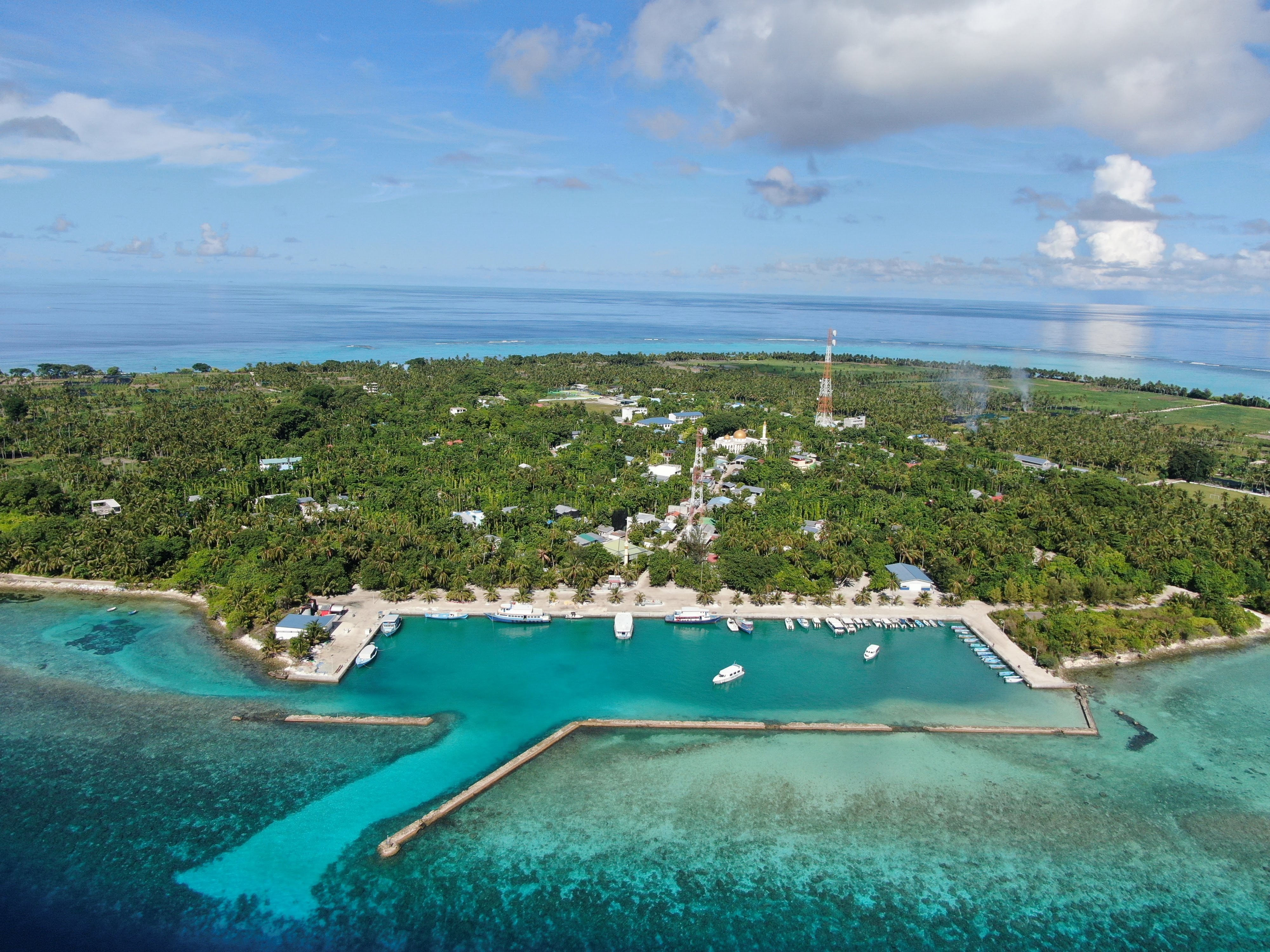 FAQs about Farm Islands in Maldives
Q: What activities are available on farm islands in the Maldives?
A: You can participate in activities such as farming, fishing, snorkelling, diving, and learning about the local culture at the farm islands of the Maldives.
Q: Is it possible to spend the night on an agricultural island in the Maldives?
A: Yes, there are several islands in the Maldives that provide visitor accommodation, such as guest houses and eco-friendly resorts.
Q: How can you get to a farm island in the Maldives?
A: You can reach farm islands by taking a domestic aircraft from Malé's main airport, followed by a speedboat or Dhoni (traditional Maldivian boat) journey to the island. Some islands can also offer seaplane transfers.
Q: When is the best time to visit a Maldives farm island?
A: The best time to visit a farm island in the Maldives is from November to April, when the weather is pleasant for outdoor activities. Visitors can, however, enjoy the natural beauty and agriculture of the islands all year.
Conclusion
The farm islands of the Maldives provide visitors a unique and authentic experience. These islands showcase the Maldives' traditional way of lifestyle. If you want to explore the finest of Maldives, Pickyourtrail offers an extensive selection of customised Maldives packages that can suit your preferences and interests, including its farming islands. Pickyourtrail ensures that your Maldives holiday is exceptional, with activities ranging from snorkelling and diving to island hopping and cultural tours. So, book your Maldives tour package with Pickyourtrail today and get ready to be amazed by the beauty, culture, and hospitality of this tropical paradise.
Note: The images that are being published here are the author's choice, and the organisation takes no responsibility for their usability.