The first place that comes to mind when you picture immaculate white sand beaches, turquoise ocean, and a tranquil ambiance is none other than the Maldives. What if I told you that you wouldn't have to go very far to see it all? Mini Maldives can be found in our India, and you can have all your travel needs and wants on a fair budget. You don't trust me? Start scrolling to have a closer look. Without really leaving India, there are many undiscovered jewels in our country that provide a flavour of the Maldives. The following locations are guaranteed to make your trip memorable thanks to their stunning scenery, warm hospitality and countless activities. So grab your sunscreen, put on your sunglasses, and get ready to be enchanted by the splendour of the mini Maldives in India without even booking a Maldives resort package.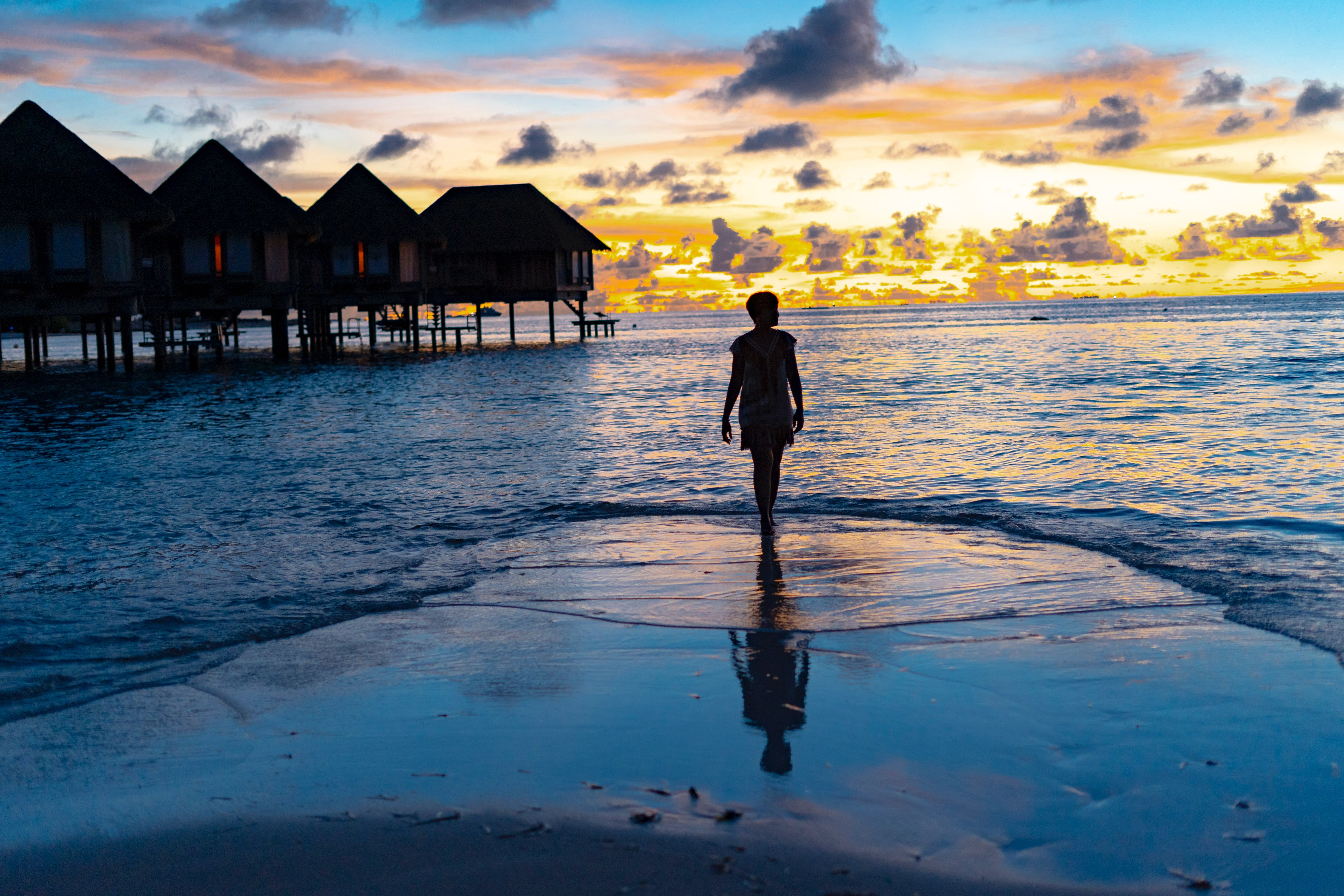 Escape to the Mini Maldives in India
1. Mini Maldives near Kochi, Kerala​
The Mini Maldives, which is located close to Kochi in Kerala, is real and not a joke. The destination is all set to provide its visitors with a wonderful blend of natural beauty and modern luxury. We're referring to the first floating resort in India, which opened not far from Kochi in the enchanting island village of Kumbalangi. You can anticipate captivating service, an underwater stay, and some beautiful views of the backwaters at Kochi's Aquatic Island by Poppys. In addition to being the first floating resort in India, the resort is also the first eco-friendly underwater resort in Asia.
The resort consists of five floating buildings, each housing ten elegantly furnished rooms. Each room is well-furnished and offers its visitors contemporary amenities. The rooms cost approximately INR 5,000 per night, which is a perfect deal to make! It's hard to get bored in this place because it has a spa, a gym, and a swimming pool that floats. You can satisfy your thirst for adventure by engaging in simple water sports to seasonal bird watching, by scheduling your days accordingly. So pack your bags, leave your worries behind, and prepare to be captivated by the Little Maldives near Kochi in Kerala!
Resort name: Aquatic Island by Poppys
How to reach: Arrive in Kochi via air, then take a 1.5-hour drive.
Address: 4 – 360A, Puthankary, Kumbalangi PO, Kochi (682 007) India
Cost per night: Starting from INR 5000 (approximate figure)
Why to visit: Serene backwater views, eco-friendly resort, luxurious accommodation options, range of fun activities, multi-cuisine restaurant and much more.
Also read: Backwaters of Kochi – Get to experience the serene waterways of the Gods own country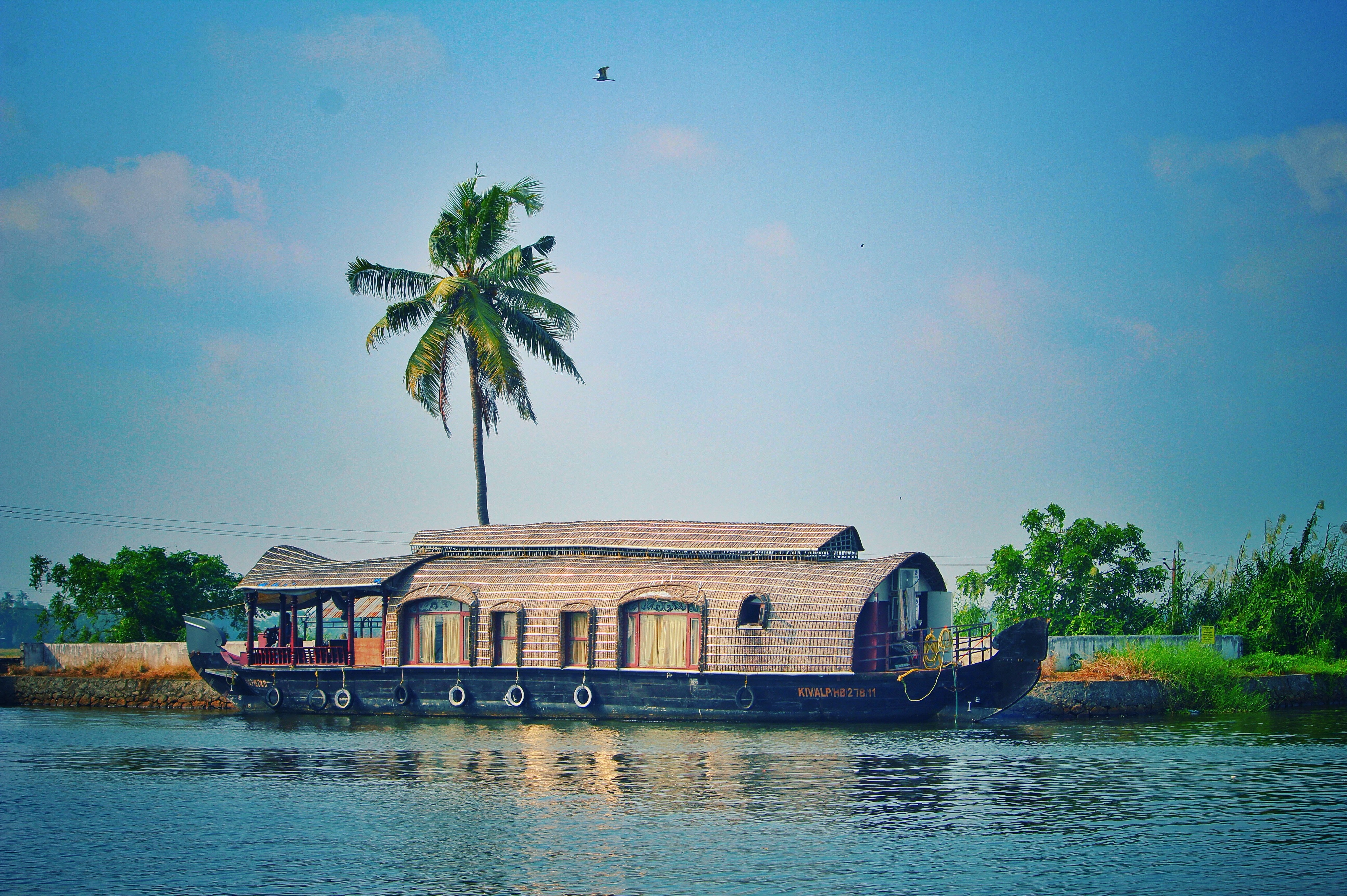 2. Mini Maldives at Tehri, Uttarakhand
This holiday season, you can seek solace at a secret gem tucked away in the Himalayan foothills. This alluring location is ready to provide you with an unforgettable tropical experience! Your ideal destination for a vacation and exploration is the magnificent Le Roi Resort in Tehri, Uttarakhand. Spend a stay in a floating hut at Tehri Lake, 5500 feet above sea level, and take in the breathtaking Himalayan mountain range's views.
The resort includes 20 luxurious accommodations on the Tehri Lake, each with modern conveniences. The variety of indoor and outdoor activities accessible here, like kayaking boat tours, badminton, volleyball, playing cards, and ludo, will make your day worthwhile. You'll be reminded of the Maldives by the tranquil setting, good weather, and the experience of staying in a hut close to a lake. Prepare to have the ultimate getaway with your loved ones in the Maldives without even travelling there!
Resort name: Le ROI Floating Huts & Eco Rooms
How to reach: You can drive to the Tehri lake as it is located right on the edge of the beautiful lake
Address: Sahrai, Tehri, Uttarakhand 249130
Cost per night: Starting from INR 4,500 (approximate figure)
Why to visit: Scenic beauty, comfortable accommodations, entertaining activities, delicious cuisine, warm hospitality and friendly staff
Also read: Best Time to Visit Maldives in 2023
3. Mini Maldives at Neil, Andaman Nicobar Islands
Another Mini Maldives in India is located at Neil, Andaman Nicobar Islands. Nestled in the middle of the Indian Ocean, this location is a sun, beach, and sea paradise. Unquestionably, Andaman and Nicobar are among the best destinations for relaxing and romantic trips. Consider booking a stay at Neil Island's magnificent Symphony Summer Sands Beach Resort, which will truly make you feel like you're in the Maldives. The resort has 62 opulent rooms and suites, a huge pool, and a spa, making it the ideal place for a family trip, fun holiday with friends and a romantic getaway. Visitors can soak up the sun on the immaculate beaches or also scuba dive to see the colourful marine life, including corals, fish, and sea turtles.
Resort name: Symphony Summer Sands Beach Resort
How to reach: Take a ferry from Port Blair to Neil Island to get there
Address: Ram Nagar, Neil Island, Andaman and Nicobar Islands, 744104
Cost per night: Starting from INR 7,500 (approximate figure)
Why to visit: Beautiful location, comfortable accommodation, exciting activities, great food, and friendly staff
Also read: Places to visit in Andaman and Nicobar Islands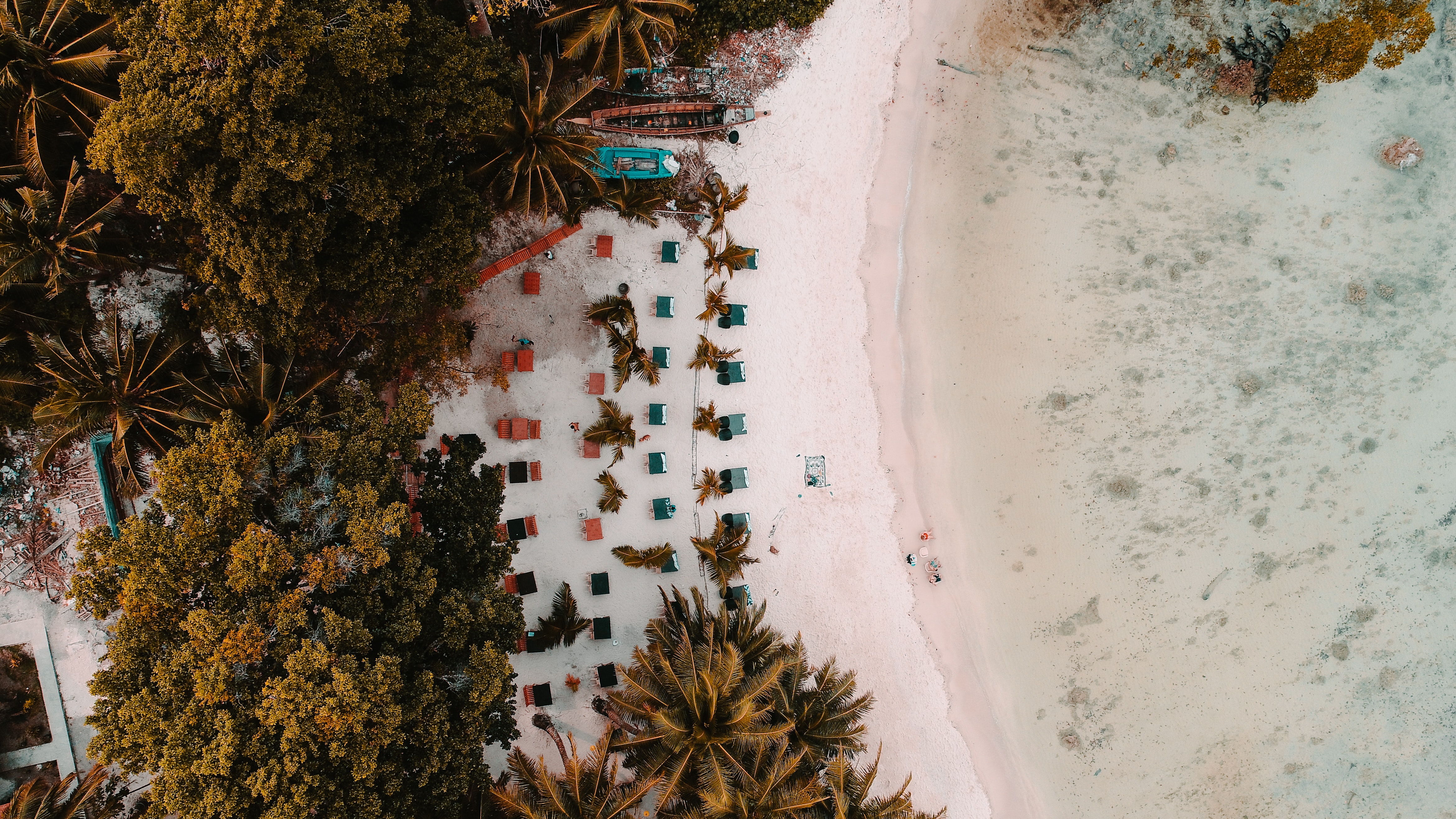 4. Mini Maldives at Havelock, Andaman Nicobar Islands
Next on the list is the impressive Silver Sand Beach Resort, a Little Maldives in Havelock, Andaman Nicobar Islands. Prepare to discover this tropical oasis tucked away in the Indian Ocean. This island is a wonderland waiting to be found with its crystal-clear waters, fluffy white sand beaches, and lush green forests. Visit the enchanted Andaman and Nicobar Islands this holiday season, and get ready to feel like you're in the Maldives at a shoestring price. The resort, which is regarded as one of the best in Havelock, provides its guests with 39 lagoon-facing villas, wonderful services, mouthwatering cuisine, entertaining activities, soothing spa treatments, and much more. Wait no longer and travel to Havelock Island as soon as possible if you're looking for a relaxing and carefree getaway from the bustle of the citylife.
Resort name: Silver Sand Beach Resort
How to reach: Take a direct flight to the island, followed by a drive
Address: Beach No. 5, Vijay Nagar Beach, Swaraj Dweep (HAV), 744211
Cost per night: Starting from INR 6,500 (approximate figure)
Why to visit: Marvellous views, great accommodation, fun activities, scrumptious food, and fine hospitality.
Also read: Havelock Island in Andaman – Beautiful Indian Island in Paradise
In conclusion, Mini Maldives in India is a treasure trove of undiscovered jewels, offering a variety of gorgeous tropical locations and ideal for anyone seeking an exotic and rejuvenating trip. Everyone can find something to do in the Mini Maldives of India, whether you want to explore the Andaman Nicobar Islands' crystal-clear waters, take in Uttarakhand's lush green and serene views, or relax on Kerala's backwaters. To have a holiday you'll never forget, visit the incredible website Pickyourtrail, that offers both pre-made and customized International tour packages. See you soon 🙂
Note: The images that are being published here are the author's choice, and the organisation takes no responsibility for their usability.