Haa Alif Atoll, commonly known as Thiladhunmathi Uthuruburi, is the country's northernmost administrative division. The atoll is the Maldives' northernmost tip, making it the closest to neighbouring Sri Lanka and India. Within this atoll, the island of Utheemu is historically significant since it is the birthplace of Sultan Mohamed Thakurufaanu and famous for fighting against the Portuguese in the 16th century. The Utheemu Ganduvaru, the Sultan's childhood residence, is now a well-preserved museum.
In Matheerah, a well-known shrine that Maldive rulers and their family once frequented to seek blessings. Such grave visits are manifestations of Sufism, which existed among Maldivians until quite recently. As a result, the Sufi Muslims of the Maldives at the time gave this island the honorific appellation Matheerahffulhu (High (noble) Island). Minicoy was traditionally the Maldives' northernmost atoll (Maliku). Fishers from Thuraakunu and Minicoy frequently used their boats to cross the Maliku Kandu to visit one other's islands. Marriage connections were highly prevalent. Minicoy is now a part of India, and communication is highly restricted. North Thiladhunmathi Atoll formed an administrative division in 1958 when the vast natural Thiladhunmathi Atoll partitioned into northern and southern sections.
Maldives Packages Starting @ ₹78,000
How to Travel
Fourteen Haa Alif Atoll's 42 islands are inhabited and reached by seaplane or domestic transfer. While other Maldivian districts have become overrun with resorts over the last two decades, Haa Alif only opened to foreign tourists in 2005. The atoll is home to a few private resorts that are new and highly lavish, even by Maldives hotel standards. The atoll is accessible by a 70-minute seaplane flight from Velana (Malé) International Airport. The recently opened domestic Hoarafushi Airport on Haa Alif Atoll improves accessibility. Visitors to Haa Alif Atoll can expect plenty of sunshine, pristine beaches, thrilling water activities, and the finest hotels.
Northern Thiladhunmathi Atoll administrative division comprises 43 islands scattered across two natural geographic atolls, Northern Thiladhunmathi and Ihavandhippolhu. Northern Thiladhunmathi is the most northern part of the massive Thiladhunmathi Atoll. In 1958, Thiladhunmathi Atoll separated administratively into northern and southern regions. Ihavandhippolhu is the Maldives' northernmost atoll, located north of Northern Thiladhunmathi and divided by the Ihavandhoo Kandu waterway. It is a 22-kilometer-long natural atoll. It contains 25 scattered islands along the bordering reef. A single long barrier reef forms the western edge of the atoll. The lagoon has various coral patches and a general depth of 20 to 30 fathoms in the center (35 to 55 m).
The large channel known as Mal Kandu separates Ihavandhippolhu from the Indian Lakshadweep Islands (or Maliku Kandu). The northern Maldives region's lush tropical nature is mainly unspoiled, with many deserted islands, reefs, and remote white-sand beaches that are accessed by boat quickly. The 70-minute seaplane flight from Velana (Male) International Airport to Haa Alifu Atoll is ideal for sunbathers, beachgoers, adventurers, and water sports enthusiasts, including world-class diving. Haa Alif Atoll is the new home to the Hoarafushi Airport, making travel easier for visitors and locals.
Also read: Seaplane Ride in the Maldives | water villas in Maldives
Best Resorts in Haa Aliff Atoll
JA Manafaru Maldives
Hideaway Beach Resort & Spa
Blue Coral Vashafaru Maldives
The Barefoot Eco Hotel
JA Manafaru Maldives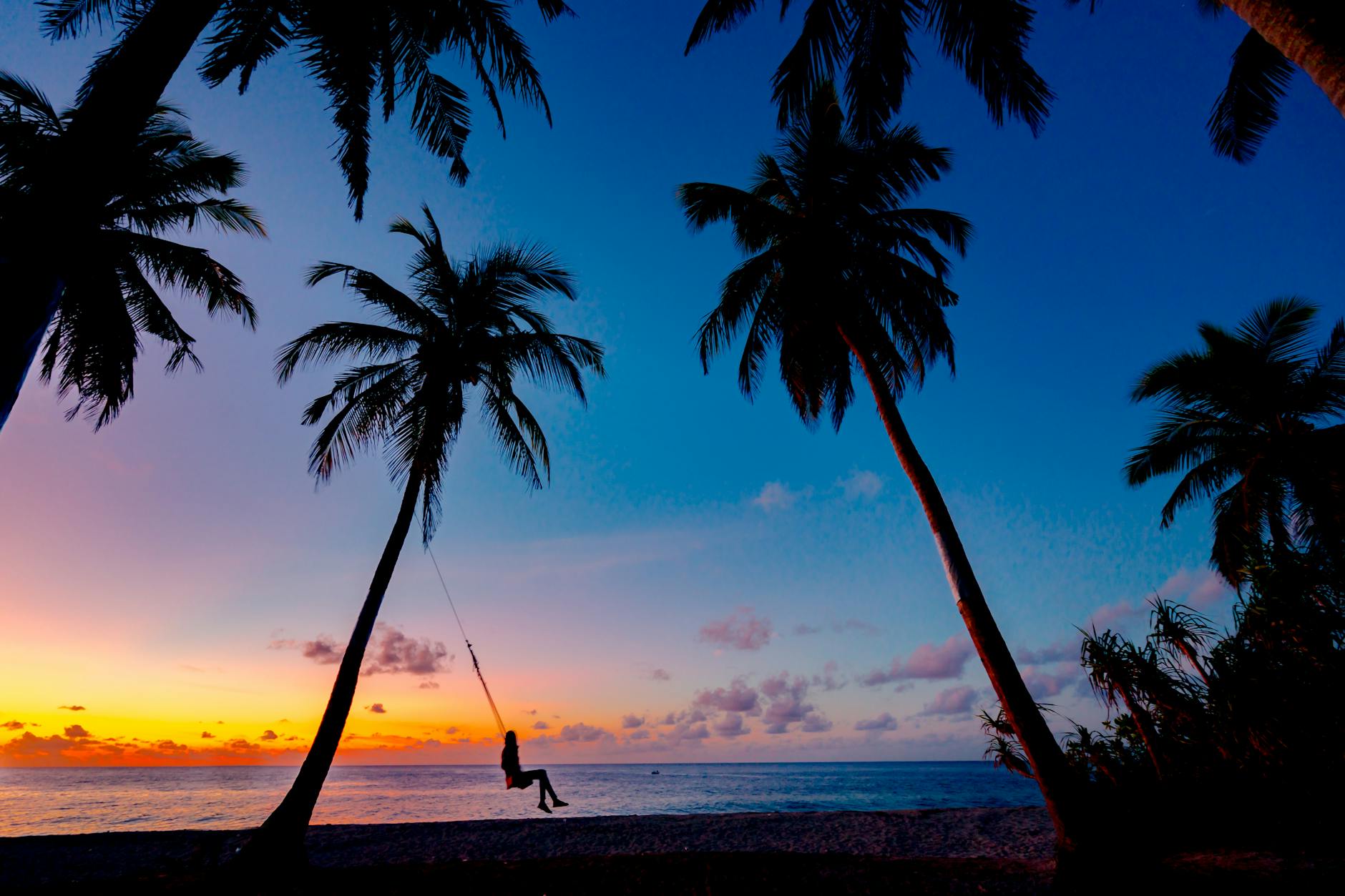 JA Manafaru, located on a secluded island north of the Maldives, offers luxuriously designed beach villas with private outdoor pools. There is a PADI dive center on-site and three other outdoor pools and relaxing spa treatments. The property is placed on 35 acres of quiet white sandy beach and is accessible from Male through domestic flight or seaplane transfers. All accommodations are spacious and air-conditioned, with a private pool, flat-screen TV, Nespresso coffeemaker, and complimentary WiFi. With a choice of Beach or Overwater Villas with sunrise or sunset views and your pool, each features en suite bathrooms, some with a relaxing spa bathtub and others with an outside rain shower.
Internal Maldives transfers are planned and take approximately 70-90 minutes (around) from Male' to the atoll (Velana International Airport).
Hideaway Beach Resort & Spa
Hideaway Beach Resort & Spa in Dhonakulhi provides luxurious boutique accommodations in the northern Maldives' Haa Alif Atoll. With only 5% of the island under construction, the remainder of the island is tropical, natural, and private. The resort provides private villas with personal butlers as well as four dining options. There is free WiFi throughout the resort.
Hideaway Beach Resort's spacious villas include a private pool and direct beach access. The property has the country's first operating fully-equipped private marina and the country's only in-house professional tennis academy. From Hanimaadhoo Domestic Airport, Hideaway Beach Resort & Spa is a 50-minute domestic flight followed by a 20-minute speedboat journey. Book your Maldives honeymoon package now!
Blue Coral Vashafaru Maldives
Blue Coral Vashafaru Maldives offers free WiFi throughout the resort and garden views in Vashafaru. This property features family rooms as well as a terrace for guests. The tour desk is open to help travelers organize their days out.
Every room in the guest house has a flat-screen TV. Rooms at Blue Coral Vashafaru Maldives have air conditioning and a private bathroom. A continental breakfast is served at the hotel every morning.
Hanimaadhoo International Airport is 16 kilometers away from Blue Coral Vashafaru Maldives, and the facility provides a chargeable airport shuttle service.
The Barefoot Eco Hotel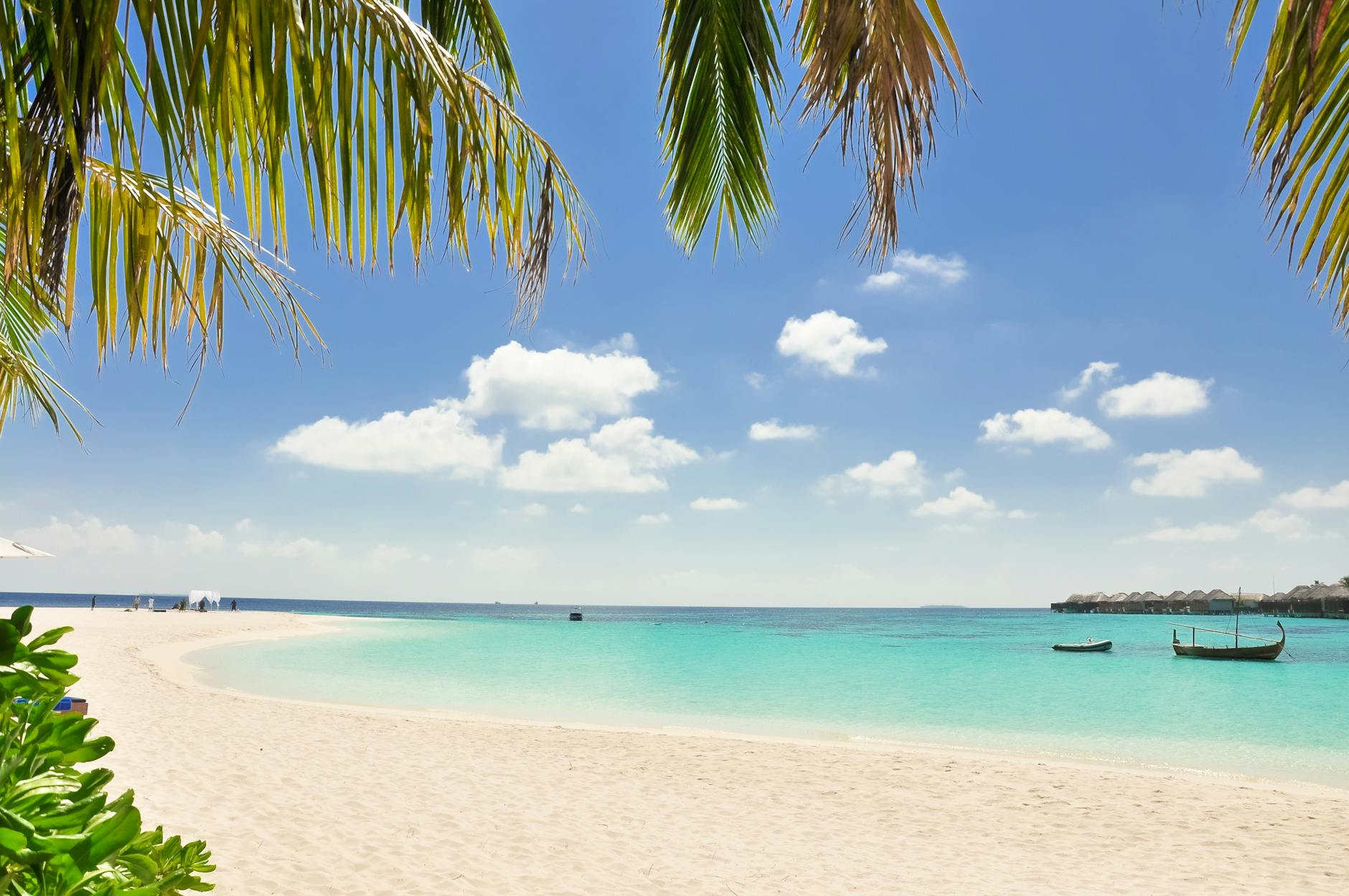 The Barefoot Eco Hotel, located near Lake Hanimaadhoo, offers serene and pleasant accommodations with free WiFi access throughout the property. Guests can enjoy sports like diving, snorkeling, and canoeing on the property's private beach.
The air-conditioned rooms have a private balcony/terrace, a closet, an in-room safe, a minibar, a desk, and a couch seating space. The en suite bathroom has a shower as well as a hairdryer, towels, and available toiletries.
Be relaxed by the outdoor pool or treat yourself to a massage at the spa. Guests can also use the fitness center or rent a bicycle to explore the surrounding area. The in-house restaurant at The Barefoot Eco Hotel overlooks the ocean and serves a great selection of local and Western food. At the bar, refreshments are served after the meal, and room service is available.
Couples love the area, giving it an 8.9 for a two-person trip.
Maldives Honeymoon Packages Starting @ ₹78,000
If you are confused or overwhelmed when arranging your itinerary. Do contact us at PickYourTrail and one of our vacations expert will contact you to assist you to customize your perfect holiday. Alternatively, you may look at our Maldives packages from India. Have fun exploring!
Note: The images that are being published here are the author's choice, and the organisation takes no responsibility for their usability.