A weekend without partying is like not making good use of your Diwali bonus. When it comes to islands, the air screams only two things, either water sports or a crazy nightlife. This is evident in the island of Mauritius. The islands of Mauritius are situated in the Indian Ocean off the African Coast. Apart from the quaint little island tours that give you a peek into the local culture, Mauritius has a hoard of watersports for you to take up. Now all said and done, what's visiting an island without getting a tinge of its nightlife! Mauritius nightlife calls for you to just let your hair down and party all night!
Five Fascinating Nightclubs in Mauritius
Heritage C Beach Club
Lakaz Cascavelle
Banana Beach Club
Moustache Bistro
The Beach House
1. Heritage C Beach Club
This was the first-ever beach club to be set up on the island of Mauritius. With a poolside bar and beach parties, this place is a perfect depiction of Mauritius nightlife. International DJs from across the globe grace this place and are sure to play some peppy numbers for you to groove to. Having your meal whilst gazing at the beautiful white sandy beach and the waves make this experience all the more worthwhile.
Also read: Best time to visit Mauritius
2. Lakaz Cascavelle
This place offers great dining options and although not a full-fledged pub, it has a generous amount of Mauritius nightlife to its credit. Apart from the late-night parties on Wednesdays and the weekend, live music shows are conducted here. The time spent here will be a pure luxury for you with a comfy dine-in and a high-end bar service. Mauritius nightlife couldn't get any better.
Also Read: Photography Places In Mauritius
3. Banana Beach Club
Located in the vibrant Grand Baie Village in Northern Mauritius, the Banana Beach Club is the ideal place for you to experience the local taste of Mauritius nightlife. With great cocktails and foot-tapping music, blend into the crowd of Mauritius. The Club also has options for grilled food as sides for your drinks. Choose to let your hair down and dance the night away or savour the local cuisine of Mauritius at the club. Else, you know what? You could do both. More the merrier!
Interesting Read: Top Attractions in Mauritius
4. Moustache Bistro
The quaint little bistro in Tamarin is the ideal place to unwind after a tiresome vacation. With gourmet wine and beers, the ambience of the Bistro is sure to leave you beaming with pleasure. The ceiling of this Bistro is lined with Beer bottles to add to the overall effect. More or less like a coffee shop, the Moustache Bistro has both indoor and outdoor seating, and makes for a great place to savour local Mauritian cuisine. This is a very unique and pleasant way to experience Mauritius nightlife.
Also Read: Things to do in Mauritius
5. The Beach House
As the name suggests, this place is literally beside the shore of the beach in the Grand Baie Village. Mauritian cuisine with a tinge of International flavour makes the dining experience very unique at The Beach House. More of a place to have a high tea or a light snack, this place has the most beautiful sunset. Imagine yourself savouring some mouthwatering food while gazing at the horizon as the sun sets in the company of your better half. Sounds surreal right? This is the best place to take in Mauritius nightlife with your better half if you are on your honeymoon.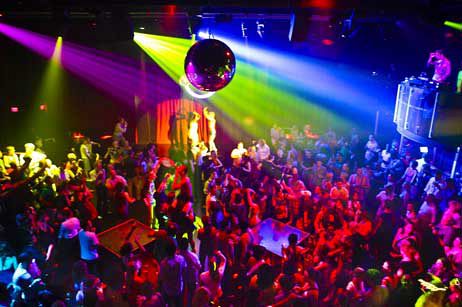 Mauritius is not just a scenic island with turquoise blue waters. Mauritius nightlife is equally exhilarating and makes sure you spend at least one night at any local bistro or bar to breathe in the authentic pub culture of Mauritius. An interesting point to note is that, whether or not you are a party animal, there's always something to do for everyone in Mauritius.
Also Read: Water Villa in Mauritius
Experience the best of the island with the Mauritius nightlife. Start planning that Mauritius vacation already won't you! But if you need help and guidance for the best possible trip, log onto pickyourtrail. A trusted global travel company, we assure you of the best vacation. Have a look at some of the Mauritius tour packages or Mauritius honeymoon packages.
Also Read: Must Visit Cities in Mauritius
Note: The images that are being published here are the author's choice, and the organisation takes no responsibility for their usability.