Planning a trip to Maldives in 2023? Medhufushi Island Resort is your one stop destination! At Medhufushi Island Resort, immerse yourself in the authentic island lifestyle as you are surrounded by a stunning lagoon with tones of sparkling white and azure blue. With its lush foliage, it is an oasis of tranquilly and leisure. Medhufushi Island Resort is the ideal option for you if you want to experience a modest, laid–back vacation in the Maldives' tropical setting.
You will have a fantastic experience thanks to the resort's warm welcome and unparalleled amenities. Book a Maldives package today to escape the rush of your normal life and enjoy all the luxuries of magnificent beaches, huge and lovely villas, delectable food, and much more!
How to reach Medhufushi Island Resort?
Medhufushi Island Resort is nestled in the Maldives' Meemu Atoll.
The resort is only a 40–minute seaplane trip away from the international airport of the Maldives.
The Medhufushi resort arranges the majority of transports for its visitors and ensures that they have a comfortable trip.
You will also get a breathtaking bird's–eye view of the gorgeous atolls below during the journey.
Medhufushi Island Resort Details
Address: Medhufushi, 20188, Maldives
Contact info: +960 672-0026
Official website: Medhufushi Island Resort
Resort email ID: medhufushi@aaa.com.mv
Operator Info: Medhufushi Investment Pvt. Ltd. G. Neem, Majeedhee Magu Male.
Also read: Anantara Veli Maldives Resort: A Wholesome Guide for a Perfect Vacay!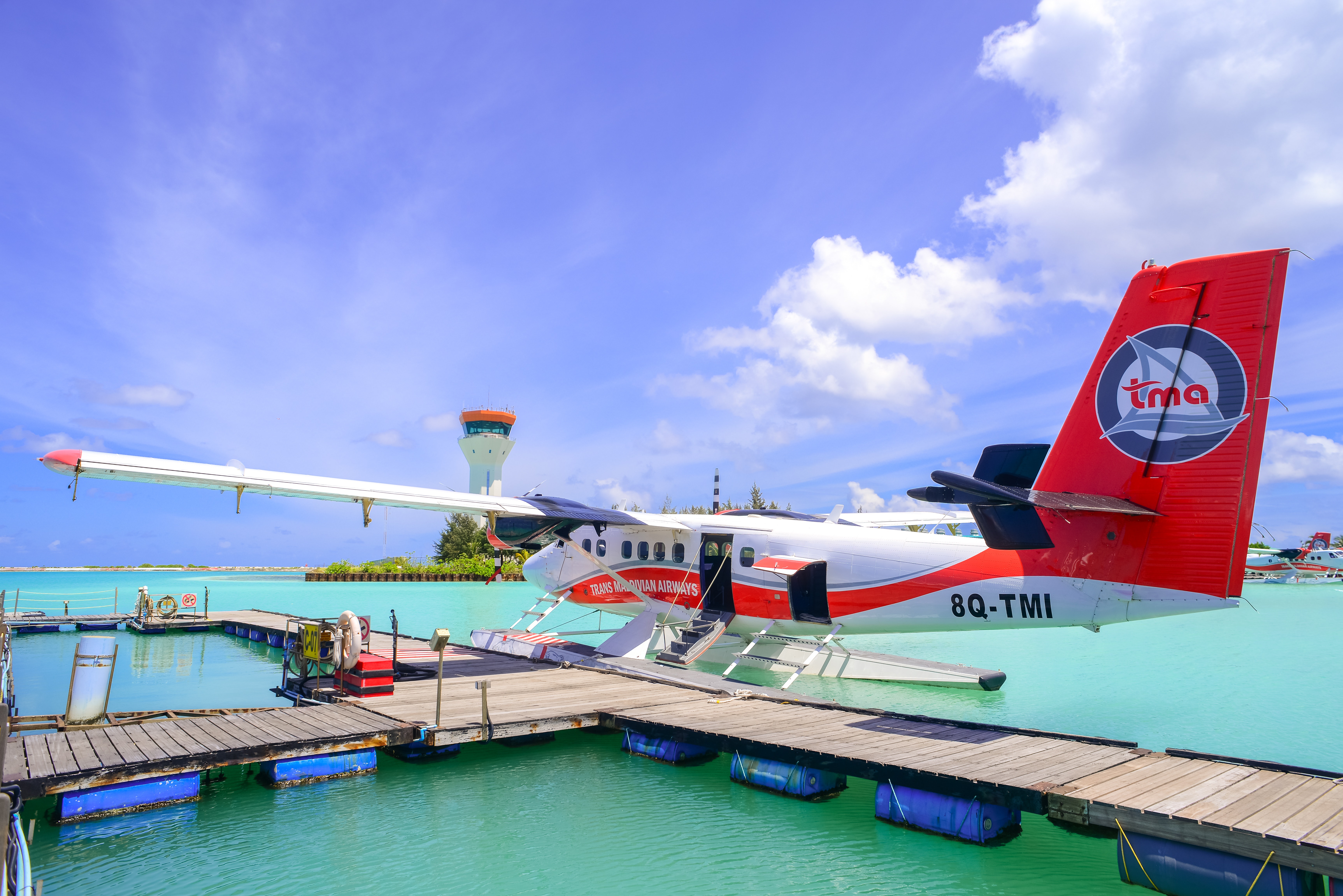 Accommodation at Medhufushi Island Resort
Each of the five types of villas available at the Medhufushi Island Resort is large, attractive, and nicely furnished, that won't let you down! Discover breathtaking beach and ocean views from opulent villas while enjoying the resort's unparalleled amenities and legendary hospitality.
| | |
| --- | --- |
| Total Number of Rooms | 120 |
| Total Number of Beds | 240 |
Beach Villas
Beach Villa Suite
Semi–detached Beach Villa
Water Villa
Lagoon Suites
1. Beach Villas
Villa Size – 65 Sq m/699 Sq ft
Occupancy – 3 people
Villa View – Beach view
No. of Villas – 44
Extra privacy
2. Beach Villa Suite
Villa Size – 178 Sq m/1916 Sq ft
Villa View – Beach view
Occupancy – 4 people
No. of Villas – 8
Shared sun deck
Also read: Kuda Villingili Resort Maldives
3. Semi–detached Beach Villa
Villa Size – 65 Sq m/699 Sq ft
Villa View – Beach view
Occupancy – 3 people
No. of Villas – 14
Outdoor rain showers
4. Water Villa
Villa Size – 60 Sq m/646 Sq ft
Villa View – Sea View
Occupancy – Max 2 adults
No. of Villas – 44
Over the crystal–clear water of the lagoon
Floor–to–ceiling windows in the bedroom
5. Lagoon Suites
Villa Size – 152 Sq m/1636 Sq ft
Villa View – Sea View
Occupancy – Max 2 adults
No. of Villas – 02
Built over the lagoon
Reached only by a private Dhoni
Large bathroom
Medhufushi Island Resort Price Range
Below are approximate price details of the accommodation for 2 adults per night.
| | | | | |
| --- | --- | --- | --- | --- |
| Beach Villas | Beach Villa suite | Semi-detached beach Villa | Water Villa | Lagoon Suites |
| Rs 30,000 | Rs 35,000 | Rs 35,000 | Rs 45,000 | Rs 70,000 |
NOTE: The prices are subjected to change according to the availability.
Also read: Le Méridien Maldives Resort and Spa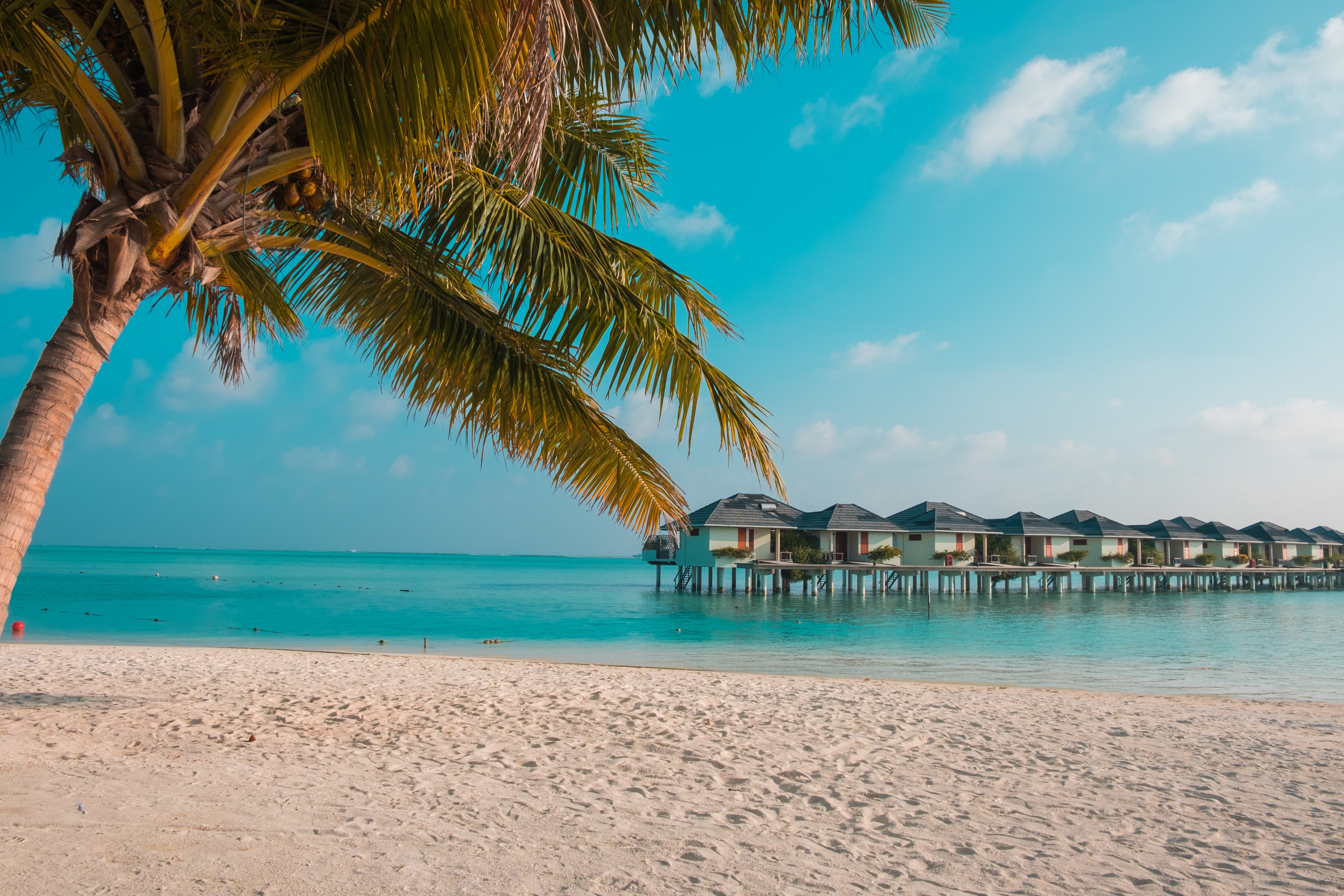 Dining at Medhufushi Island Resort
At the Medhufushi Island Resort, get ready to embark on a journey filled with flavours and colours. It offers the best meals to its tourists at its two main restaurants and one bar. Both restaurants and a bar provide magnificent and breathtaking ocean views. Enjoy the mouthwatering food that has been expertly prepared using only the freshest ingredients. What more could you want when you can even see your cuisine being made at live cooking stations? Even if you need specific eating arrangements, you can ask for them, and they will be fulfilled.
Malaafaiy Restaurant
Alfresco Restaurant
Vilu Bar
Dinner On The Beach
Also read: Best 5 Maldives Resorts With Indian Food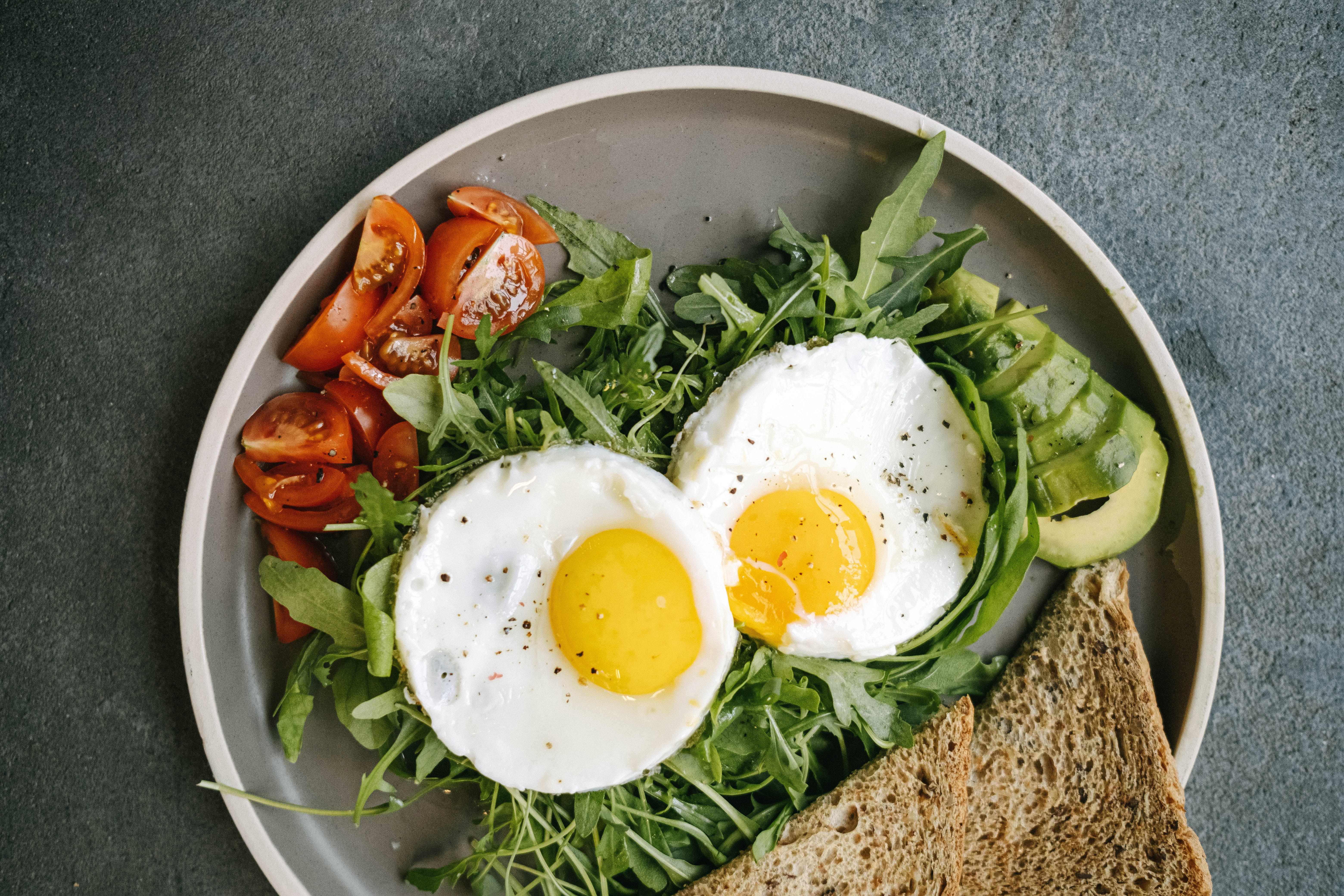 Spa and Wellness at Medhufushi Island Resort
Overlooking the water is an ideal location for the Medhufushi Spa Pavilion as it offers an overall rejuvenation and spiritual balancing treatments. The purpose of this holistic spa is to calm your mind and rest your spirit. Discover the relaxing and thrilling body enjoyment practises of the Asian culture.
For the benefit of its visitors, the spa has blended contemporary and traditional therapies. Take advantage of a treatment outside where the sun is pouring down on your body and the seaside wind is blowing.
Following are some services provided by the spa:
Back Therapy Earth Mother
Balinese
Classic Aromatherapy
Duet
Hair Rejuvenation
Herbal Scalp Massage
Hot Stone
Knowledge of Life
Leg revival
Maldivian Sand Massage
Medhufushi Fusion
Natural Order
Navarakizhi
Sunburn Soother
Udhhvarthanam
Vatakazhi
Also read: Amilla Maldives Resort and Residences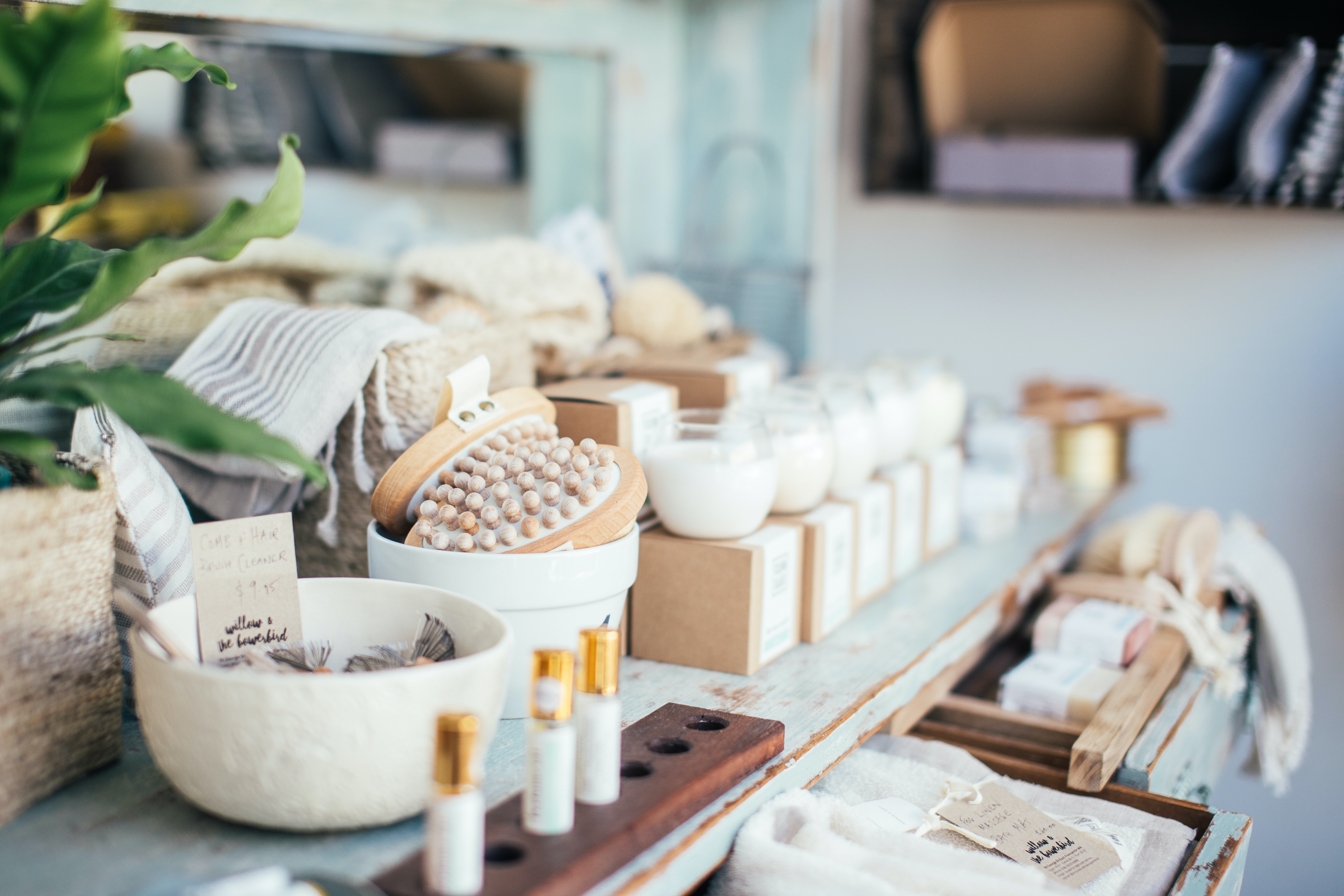 Activities at Medhufushi Island Resort
The Maldives is highly recognised for its water sports, excursions, beach activities, and numerous other activities. Take advantage of the many activities offered at Medhufushi Island Resort to make the most out of your tropical getaway in the Maldives. Make some wonderful memories by taking part in any of the following activities.
Beach volleyball
Big fish games
Billiards
Board games
Dive sites and programs
Diving courses
Gym
Island hopping
Jet ski
Kayaking
Live band
Night fishing
Scuba diving
Snorkelling
Stand–up paddling
Starlit discos
Table–tennis
Two–piece musicians orchestrating
Windsurfing
Also read: W Maldives Resort – Luxurious stay!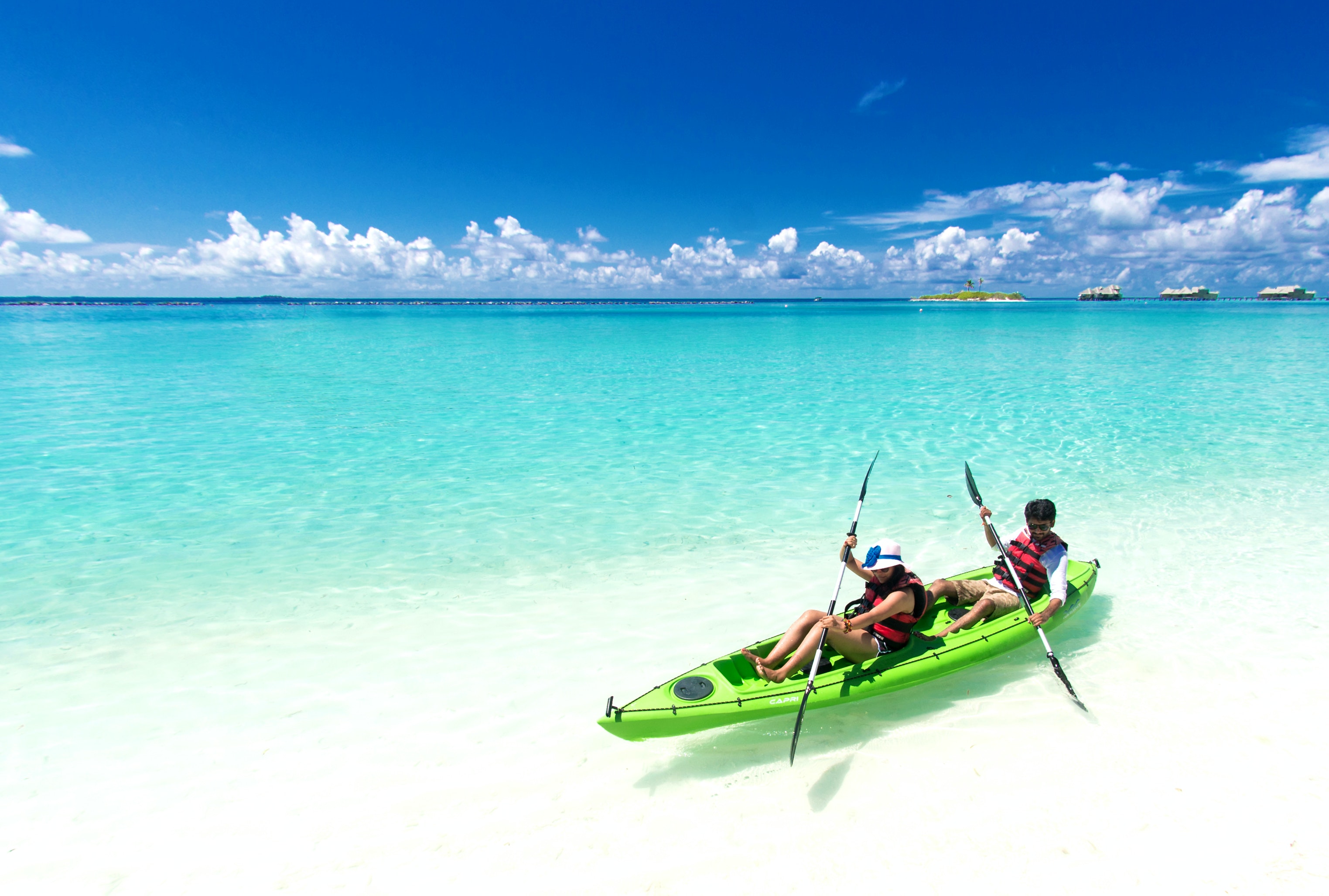 What amenities do you get?
The resort offers the following amenities to its visitors:
Air conditioner
Baby Sitting
Beach Towel
Boutique
Cloak Room
Diving Centre
24*7 Doctor
Free Wi-Fi
Gym
Indoor Games
Karaoke
Kids Club
Laundry
Luxurious bathroom
Outdoor Games
Restaurant
Safe
Spa
Television
Water Sports
Also read: Maldives Resorts For Couples – Your Romantic Stay In The Paradise!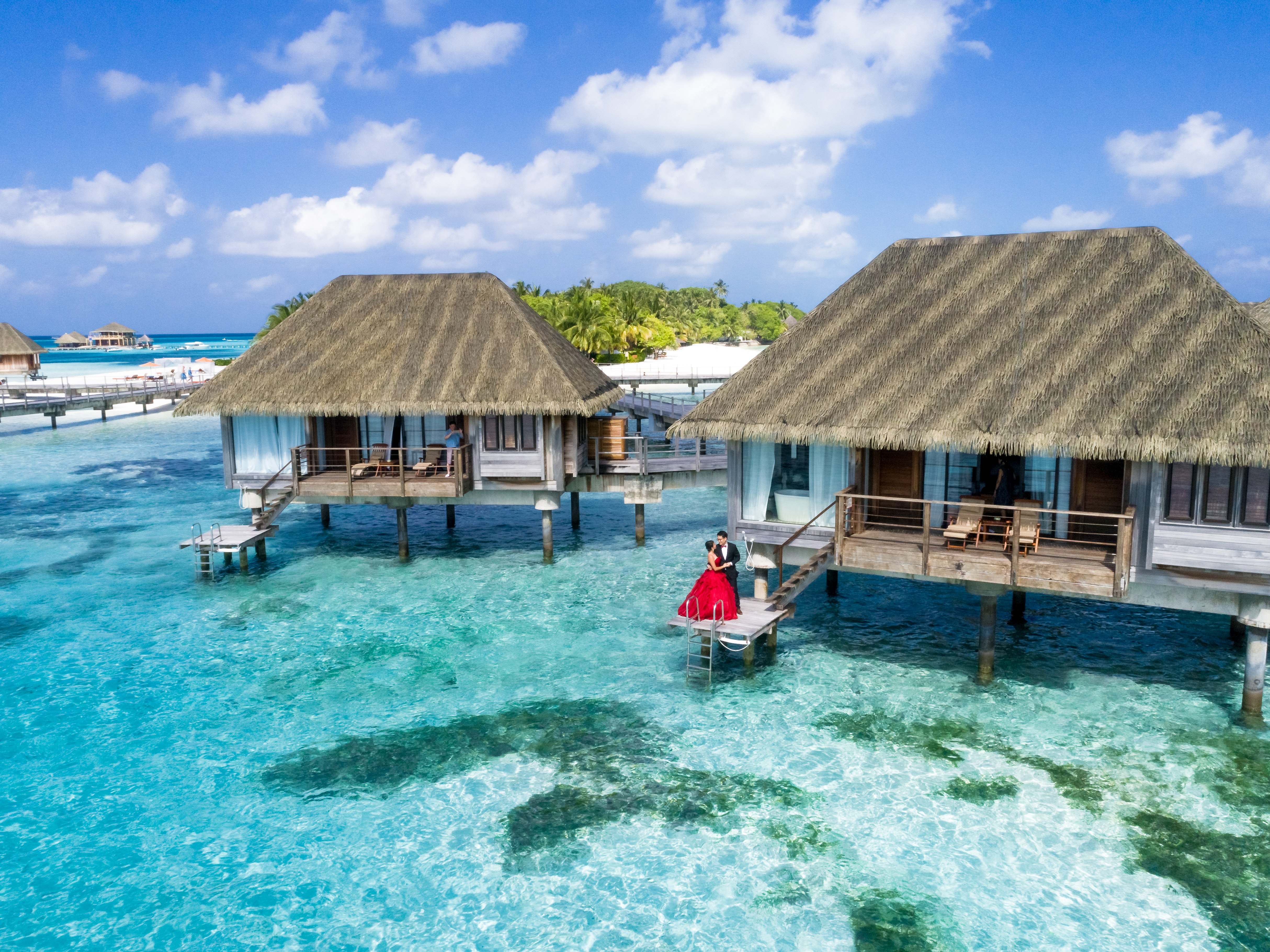 FAQs about Medhufushi Island Resort
Q1: Where is Medhufushi Resort situated?
A1: The Medhufushi Resort is nestled in the Maldives' Meemu Atoll.
Q2: Is the Medhufushi Island Resort pet-friendly?
A2: The Medhufushi Island Resort does not permit pets.
Q3: What types of activities are offered at the Medhufushi Island Resort?
A3: There are numerous activities available here to make your Maldives trip the best one. Engage in any of your favourite activities to make the most of your trip, such as island hopping, diving, water sports, evening entertainment, and more.
Q4: What time do guests at Medhufushi Island Resort check in and out?
A4: The check-in and check-out times are 2:00 PM and 12:00 PM, respectively.
Water villas in Maldives are distinctive and beautiful. Want to book a trip that includes a stunning lagoon with azure-blue hues, white, pristine beaches, a tropical atmosphere, delectable cuisine, and a variety of thrilling and enjoyable activities? Fear not, since Pickyourtrail provides fantastic Maldives honeymoon packages at best prices! Even better, you can add anything you want and customise your Maldives itinerary as you choose. Contact us via WhatsApp, and we'll respond with the best choices for your Medhufushi Island Resort reservation. See you soon!
Also Read: Paradise Island resort
Note: The images that are being published here are the author's choice, and the organisation takes no responsibility for their usability.