Have you ever seen a country like Dubai? Hard right? The Arabian city is one unique land in the world which is incredibly known for its luxury. What not in Dubai? From the tallest building in the world Burj Khalifa to Luxury cars, Dubai has got everything to attract a visitor. When I mentioned luxury cars, did you actually know that Dubai has the fastest Police cars? Fascinating, isn't it? Law and Luxury, it's rare to find both of them together at a place. Well, Dubai has mastered both of them. You can never flee faster than the Police cars in Dubai. Sounds interesting? Keep reading to know more about Police cars in Dubai. Geared up? It's going to be real fast.

Police Cars in Dubai- Speed up
From the latest Lamborghini to the freshest Ferraris you can find all kinds of cars in Dubai. The Dubai police force also proudly holds the Guinness World Record certification for the world's fastest police car in service. There is also a fact that most of Dubai residents hold at least two cars. Amazing? Keep reading…If you are planning to get in some mischievous actions in Dubai, I would request you not to plan because the police cars in Dubai are faster than you can imagine. Law enforcement in Dubai strives hard to maintain peace and also ensures the safety of the residents and tourists. This quality has highly built a reputation for friendliness and justice and you definitely can't deny this fact.
You can also find some scenarios such as people calling Dubai Police helpline and ask's where they can see them and take pictures with the Police cars in Dubai. Well, being in Dubai and not taking a picture with the world's fastest police car won't be fair right? And the best part is that Dubai police force agrees to that which creates a friendly bond between them and breaks the barrier between the locals, tourists and police. You will also find people who jokingly asks to arrest them to get a ride in the fancy car.
Police cars in Dubai – Find the interesting list here
It is impossible to rank these supercars. Each one is amazing in its own way. We here at Pickyourtrail have managed to collect a list of the top six police cars in Dubai. Hope you find your favourites on the list. This cant get better anymore right? I feel the vibe! Common, have a look and choose your favourite.
1. Aston Martin One-77
You will definitely have a jaw-dropping moment when you see the Aston Martin One-77. This stunning 7.3 L model goes from 0 to 100 kph in just 3.7 seconds. Well, you read that correctly. The diamond-turned wheels, red brake, interior with a black and red leather combination makes it perfect.
2. Bugatti Veyron
Folks, Bugatti Veyron rules it! The moment you see this car, you might even want to be arrested just to have a ride in Bugatti Veyron. It cost over a million-dollar and remains to be the favourite police car in Dubai among people. Currently, Bugatti Veyron is the fastest police car in the world.
3. Audi R8
Audi is definitely one of the best creations when it comes to cars. This globally celebrated brand has produced some of the best models such as Audi R8. The Audi R8 of the Dubai police boasts a speed of 4.2 L engine and reaches 100 kph in 4.2 seconds.
4. Ferrari FF 2
Ferrari FF 2 is definitely a symbol of speed and thrill. Powered with a 6.3 L engine it becomes one of the impressive cars that Dubli force holds. The exterior and the interior are equally enough to stun people.
Also Read: Ferrari World in Abu Dhabi
5. Lamborghini Aventador LP 700-4
This car model has definitely got people talking. Lamborghini Aventador LP 700-4 is a complete eye-catcher and is certainly one of the best models which cost half a million dollars with a 6.5 L engine.
6. Mercedes G-Wagon
The Mercedes G-Wagon is not the glamorous one but is loved for its functionality. Crazy car riders can never miss this one on their list. One of the amazingly designed car. Its 5.5L engine powers the police to engage in high-speed actions.
5 Amazing facts about Police Cars in Dubai which you should be knowing
Got energized with the super five police car list? Get ready for more, here we take you to the 5 amazing facts you should be knowing about Police cars in Dubai.
1. Fancy license plates
If you think that Dubai has got only fancy cars, that's wrong. They also have the fanciest license plates. Recently the Dubai police force also gave a fancy license plate such as 2020 to their BMW i8. It was mentioned as "2020" as a factor of acknowledging the 2020 World Expo in Dubai.
2. Where to spot Police cars in Dubai?
Well, if you are wondering on where to spot the police cars in Dubai? You can always spot a police car in Dubai at Dubai Mall or at Jumeirah road. So, if you are crazy about the Dubai police cars, you can always head to these places to spot the beauties.
3. The Women force
Here comes an interesting fact. Most of the powerful fancy cars are been handled by the Women Police force. Isn't that amazing? This also represents the equality among the country. Could there be a more progressive police force than Dubai? Tough call, right?
4. The splendid feature
With the best-designed interiors and comfort, the Dubai police cars are simply stunning. Not only the looks but the cars are also more powerful and faster than you can imagine.
5. The Competition
Car manufactures and retailers compete in selling their branded cars in Dubai for prestige purpose. Well, at the end of the day everyone wants their car to serve the brilliant Dubai police force.
Also Read: Grand Prix In Abu Dhabi – The Racers Paradise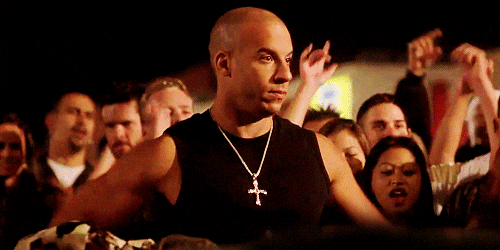 Totally amazing right? It's a treat to see these super cars in Dubai. As we all knew Dubai excels in everything they do and yes, the same applies in their brilliant police cars too. And never miss witnessing these luxury cars, also a click with the cars will never hurt. So, get ready with your bags packed and take a ride to Dubai to witness these splendid cars. You won't be disappointed. Excited already? Well, all you need to do is to reach Pickyourtrail and customize your own travel packages to Dubai from India. You will have a seamless vacation with our 24/7 App support too. So why miss Pickyourtrail? Get ready for some super fast ride with Pickyourtrail.
Let's ride it together! Also, mention your favourite Police car in Dubai in the comment section.
Also Read: Dubai Wonder Bus – A way to see the attractions of Dubai even on water
Note: The images that are being published here are the author's choice, and the organisation takes no responsibility for their usability.