Love road trips? An obvious YES to this question, right? See, who doesn't love taking a road trip, listening to their favourite songs, lower the car windows, feel the natural breeze against the face and take a break from the AC for a while, looking at how people rush to their work while you enjoy your holiday and travel to some of the hidden gems in the UAE? Flying up above the sky can be dreamy but road trips have a beauty of their own. If you are residing in Dubai or have been on a Dubai holiday and looking for a quick getaway, then check out these exciting road trips from Dubai that we have listed out for you. But make sure you follow all the driving rules in Dubai which is a must.
Dubai is not only home to some amazing attractions but also easily accessible to visit some of the breathtaking places. So, here is a long list of 10 destinations where you can travel by taking road trips from Dubai to feel relieved from Dubai's busy city life, heavy traffic roads and the crowds, of course.
Ras al-Khaimah
Hatta
Fujairah
Ajman
Liwa
Al Ain
Sharjah
Dibba
1. Ras al-Khaimah
Drive from Dubai to Ras al-Khaimah – If you have always loved the combination of adventure and history, then Ras al-Khaimah should never be off the list of places to take road trips to, from Dubai. You get to see many historical buildings, beautiful landscapes and adventures like horse riding, paragliding and fishing. This is truly a place for all the history buffs and adventure junkies out there.
Things to do in Ras al-Khaimah: Taking the longest zipline at Jebel Jais, history at Ras al-Khaimah National Museum and visiting attractions including Iceland Water Park.
Distance from Dubai to Ras al-Khaimah: 113 km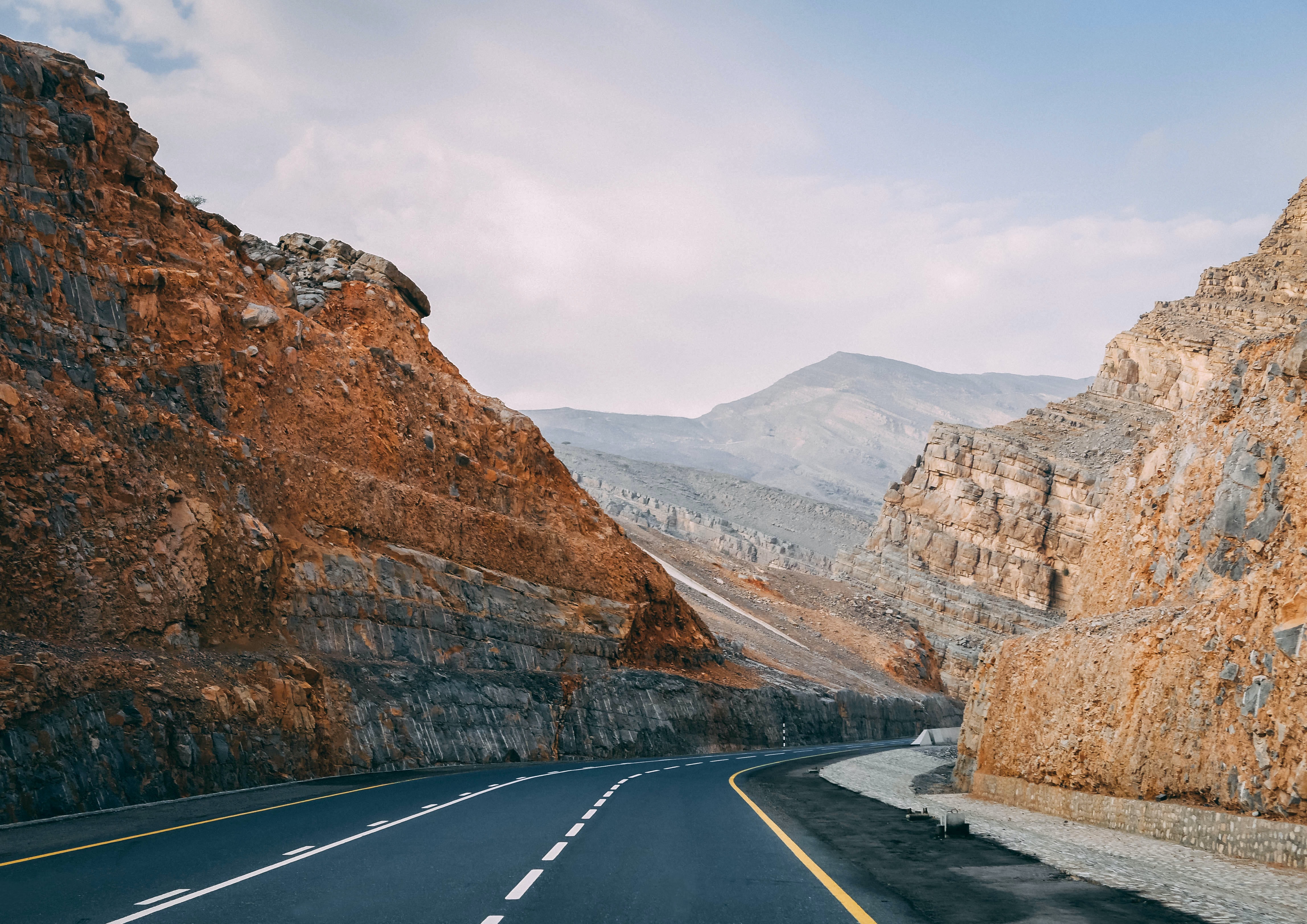 2. Hatta
Drive from Dubai to Hatta – What if I tell you that it only takes a few hours to reach a heavenly place filled with awe-striking mountains, beautiful attractions and adventures? Amazing, isn't it? It is a great place for a great getaway from Dubai, especially for road trips. There are many places to visit and things for you to check out, away from the hustle and bustle of the city.
Things to do in Hatta: Mountain safari, Kayaking and visiting the Hatta Hill Park and Hatta Rock Pools
Distance from Dubai to Hatta: 132 km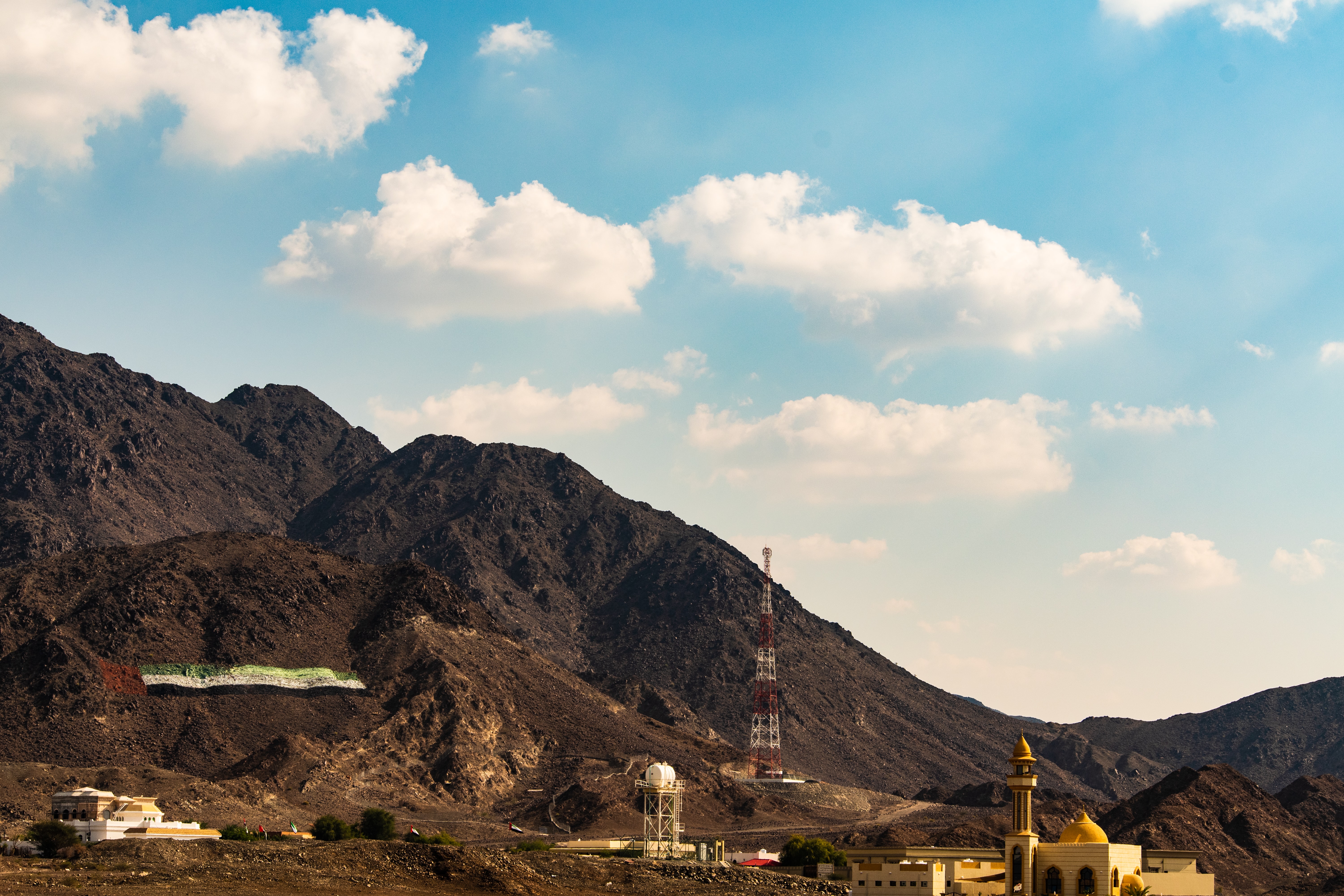 3. Fujairah
Drive from Dubai to Fujairah – Just imagine taking road trips from Dubai to somewhere surrounded by spectacular views with your family or your loved ones. There are so much to do here and the best place if you are visiting with family. The ideal way to enjoy this place is by going for a beach resort and getting indulged in watersports to take a break from the hot weather for a while. Not just that, but you have many attractions for sightseeing too.
Things to do in Fujairah: Visiting Al Hayl Castle, Fujairah Fort and Sheikh Zayed Mosque
Distance from Dubai to Fujairah: 121 km
4. Ajman
Drive from Dubai to Ajman – The emirate of Ajman is said to be the tiniest of all the emirates in the UAE which doesn't make it less exciting. You can have here a perfect combination of scenic beauty, vibrant nightlife, top attractions and beaches, amazing resorts and cafes with an old school charm too.
Things to do in Ajman: Nightlife, sightseeing and a laid-back experience at resorts
Distance from Dubai to Ajman: 45 km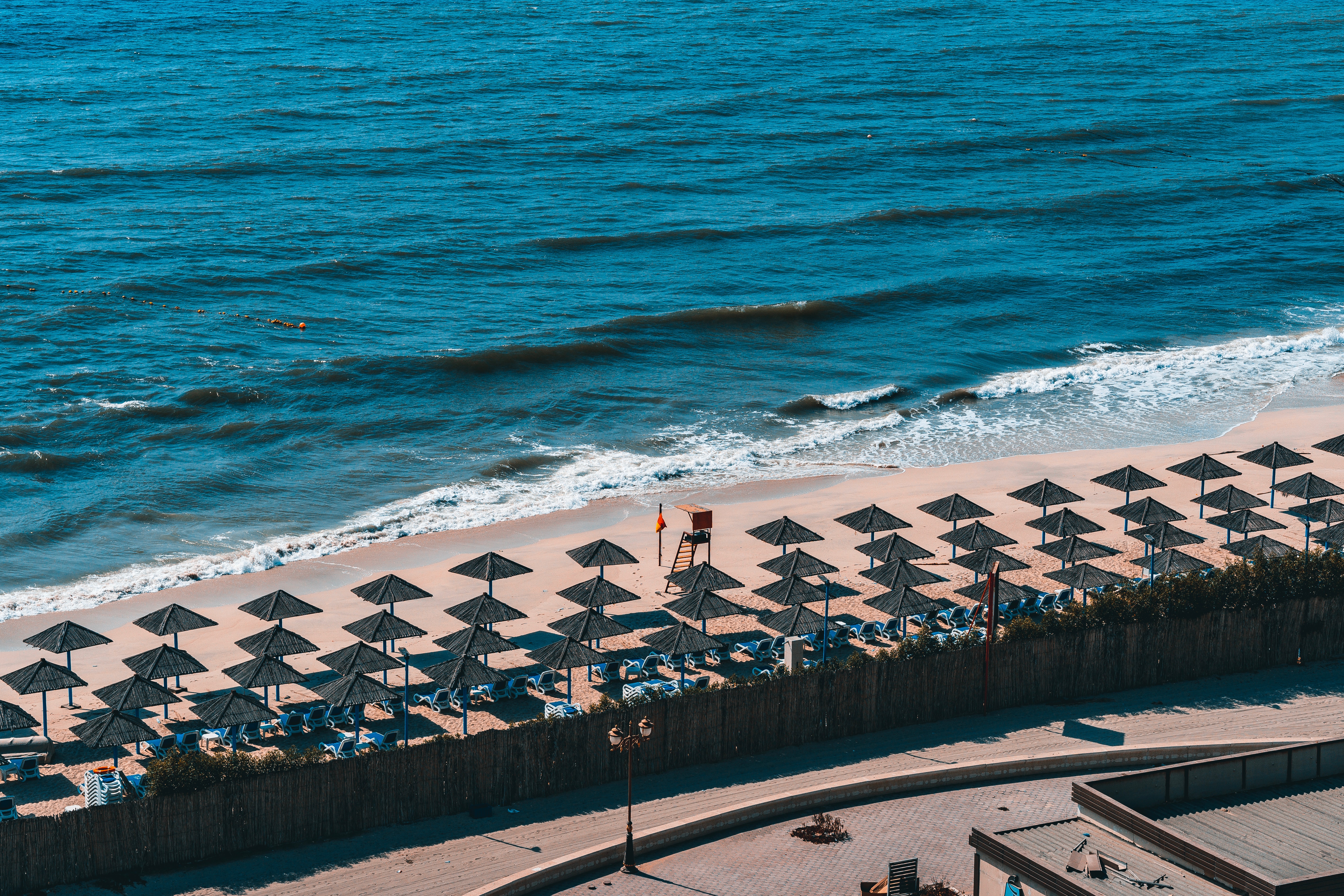 5. Liwa
Drive from Dubai to Liwa – This is one of the best places to take road trips to, from Dubai, for a great desert getaway. Be it the adventure or the history or the culture that you are looking for, you will get everything at its best in Liwa. If you are lucky, plan your visit during the Liwa Date Festival to see how beautiful a celebration can be.
Things to do in Liwa: Check out the Mezairaa Town, Liwa Forts and Sheikh Hamad Auto Museum
Distance from Dubai to Liwa: 333 km
6. Al Ain
Drive from Dubai to Al Ain – Al Ain is a place of lush greeneries, mountains with breathtaking views and natural springs. If you ever consider taking road trips from Dubai through one of the scenic roads, then go for Al Ain trip without any second thoughts. It stands as home to many beautiful attractions including some tall-standing mountains and many historical buildings.
Things to do in Al Ain: Visiting Al Ain Zoo, Wadi Adventure and Jebel Hafeet
Distance from Dubai to Al Ain: 147 km
7. Sharjah
Drive from Dubai to Sharjah – Exploring UAE is never complete without visiting Sharjah. It is one of the very popular cities that has gained much importance over the years with its fascinating history and heritage. Not only the historical places are famous but also the markets there. You can know some history, chill and explore the famous attractions in Sharjah.
Things to do in Sharjah: Sightseeing, historical tours and shopping
Distance from Dubai to Sharjah: 39 km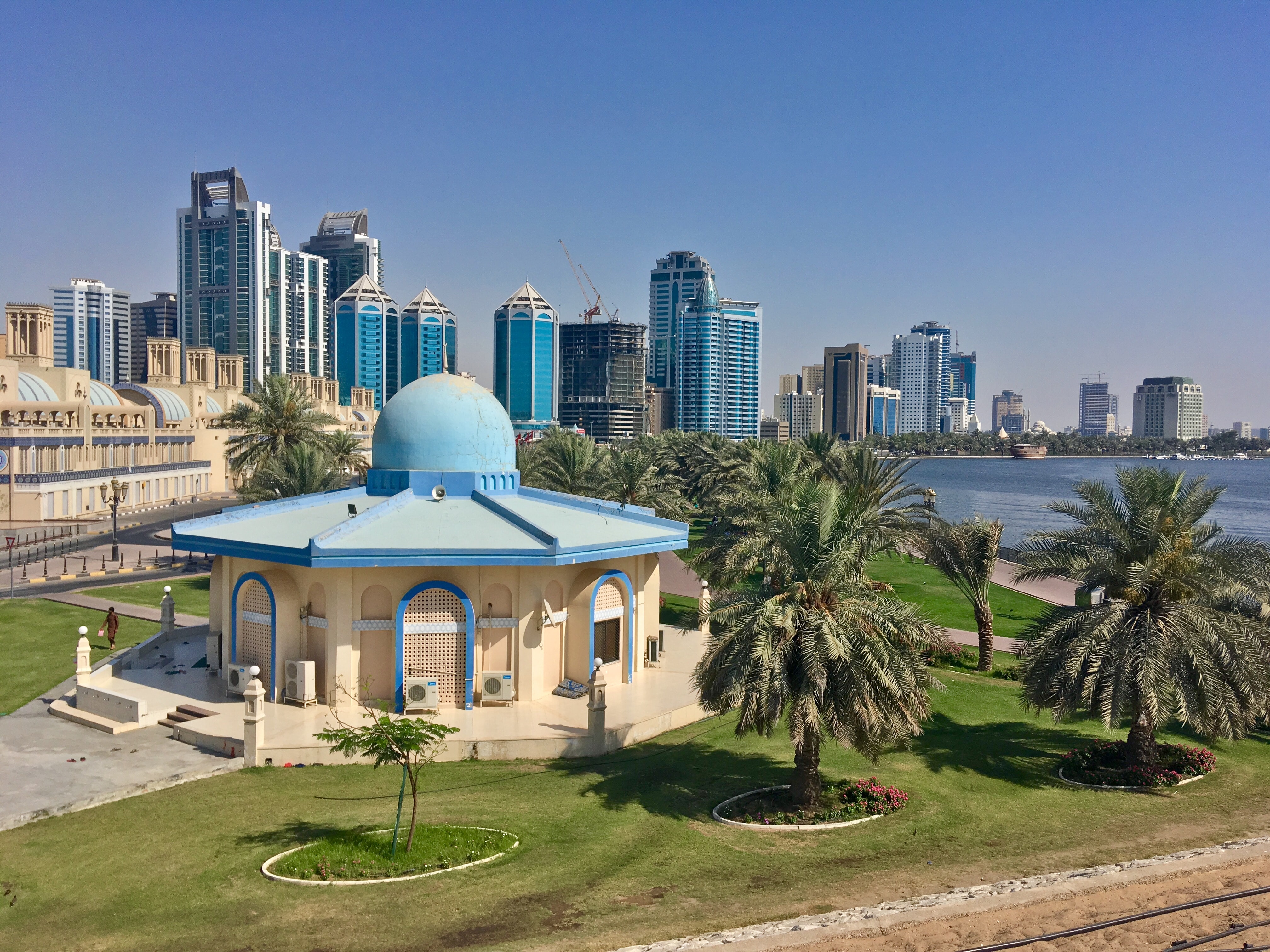 8. Dibba
Drive from Dubai to Dibba – Have always got fascinated by the view of seeing sea on one side and mountains on the other? Then Dibba is one such place. If you are someone who is done with experiencing a busy city life, visit this relaxing destination in the UAE. Just driving to this place through a scenic route is enough to blow your mind.
Things to do in Dibba: Diving and taking dhow cruises.
Distance from Dubai to Dibba: 143 km
Feeling like going on a road trip from Dubai? If yes, then here are some of the must-visit places where you should head to. Be it the amazing landscapes or the top attractions that you are looking for, these 10 places would surely be of immense help. It is a must-do thing to take road trips to any of these amazing destinations if you are planning for a quick getaway from Dubai.
Planning a getaway to Dubai or any of the nearby destinations from Dubai? Check out the Pickyourtrail website and look for some exciting Dubai packages. You can customize the package with your choices. Leave a WhatsApp inquiry for more options.