The Maldives is definitely one of the dreamlands for many travellers around. With its beautiful beaches, soothing winds, tropical climate and luxury resorts, it takes many people into its wings. While your holiday to the Maldives will be filled with amazing memories and adventures, you would need something to remember your time in paradise, right? There are many wonderful Maldivian handicrafts that you can buy and bring back home from your trip to Maldives. The Maldives tourism is filled with a plethora of options and it can be overwhelming. To make your search for the perfect Souvenir in the Maldives, We at Pickyourtrail have put together a list of the top 10 Souvenirs you can buy from your Maldives honeymoon trip and what are the best places to shop in Maldives. Let's get started –
Best Places to Shop in Maldives
| | | |
| --- | --- | --- |
| Best Markets in Maldives | Description | Timings (may differ) |
| Majeedhee Magu | Majeedhee Magu is the largest shopping street in the Maldives, is located in Male. Everything from branded clothing and accessories to electronics, colognes, and trinkets may be found here. The street is very popular among both locals and tourists, and you can find fantastic deals and prices, if you know where to keep your eyes! | 9:00 AM to 11:00 PM |
| Chaandanee Magu | Another popular shopping street in the Maldives is Chaandanee Magu. This market is famous for its wide selection of local Maldivian handicrafts like as woven mats, lacquer ware, and wood carvings. You can also find various traditional Maldivian souvenirs and gift items, such as key chains, fridge magnets, and t-shirts. Don't forget to negotiate for the best deals. | 9:00 AM to 11:00 PM |
| Male Local Market | The Male Local Market is a vibrant market in the heart of the capital city and is one of the best places to shop in Maldives. Here, you can immerse yourself in local culture and purchase unique products such as local Maldivian handicrafts. You can also buy fresh local vegetables and fruits, coconut milk, dry fruits, local snacks, and so much more. | 8:00 AM to 11:00 PM |
| LeCute | Le Cute is a boutique store that sells premium clothing brands such as Gucci, Prada, and Versace. It is located on Hulhumale Island and also sells local Maldivian clothing, such as beachwear and resort wear. | 10:00 AM to 10:00 PM |
Top 10 Traditional Maldivian Souvenirs to Buy in the Maldives
Here are some top souvenirs to buy in Maldives and have a great vacation:
Jewellery & Hand-made Necklaces
The Sarongs of Maldives
Mini Dhonis
Fridge Magnets
Coconut Products
Maldivian Mats – Thundu Kunaa
Edible Fish Products
Cultural Lacquer Products
Cosmetics
Wicker Mats – The Handmade Mats
Maldives Packages Starting @ ₹78,000
1. Jewellery & Hand-made Necklaces
The Maldivian culture is popular for its refreshing tradition and culture. Jewellery is a very big part of the Maldivian culture and you will have that traditional Maldivian vibe in the jewellery you buy over there. You can fly away to the flea markets and bazaars present over the streets of Maldives and get yourself a variety of accessories to take back as a Souvenir or you can gift it to your loved ones back home. You can also get hand-made necklaces, trinkets, bracelets and much more. They are natural with eco-friendly raw materials like coconut fibre, seashells, tree raisins, seeds, etc. This gives you a whole new level of a tropical vibe to your souvenir.
2. The Sarongs of Maldives
Adding to the Jewellery, Another traditional Maldivian souvenir that attracts women travellers are the Maldivian Sarongs. They are one of the most authentic Maldivian Souvenir you can get in this island nation. They are traditional clothing worn by the women of the Maldives. With the right mix of bargaining skills, you can get the Sarongs at very cheap rates in the Maldivian flea markets and bazaars. There are also different varieties of Sarongs with unique floral prints and different colours. These Maldivian handicrafts make it a perfect tropical souvenir and fit very well as a party and beach attire.
3. Mini Dhonis
You would have definitely come across the Dhonis in books or movies. For those who aren't aware, Dhonis are sailboats used by the Maldivian people to travel through the sea. They are a huge part of their heritage and mighty. There are miniature versions of these dhonis available at the markets, which you can buy at a reasonable price and will be a souvenir with heritage. These miniatures are a perfect symbol of the craftsmanship and solidarity of the Maldivians. They are generally in high demand as every tourist wants to buy at least one to take back to their homes. Get yourself one and cherish your souvenir!
4. Fridge Magnets
The fridge magnets are one of the cheapest souvenirs you can buy and they are one of the quirkiest ones. Although they might be cliche, these magnets help you take home the tropical vibe of the country. They are the most sought after souvenirs by the tourists who travel to the Maldives. These magnets are very affordable and it will help your remember every time you open your fridge for a happy meal. They are easily available in most of the shops in the bazaars and flea markets. Since they are economical, you can buy some for your friends and family as well.
5. Coconut Products
Coconut is one of the abundant resources present in the islands of the Maldives. Quality coconut products are a very big part of the day to day life of people in the Maldives. So buying a souvenir made of coconut will definitely be one of the best ways to remember the warmth and hospitality of Maldivian people. There are tonnes of coconut shells that are used to make statues, utensils, handicrafts, bowls, spoons, bags, mats and much more. There are also very big statues and native ships in the forms of carvings made of coconut shells. You can buy small or big products based on your convenience from many stores available in the Maldives.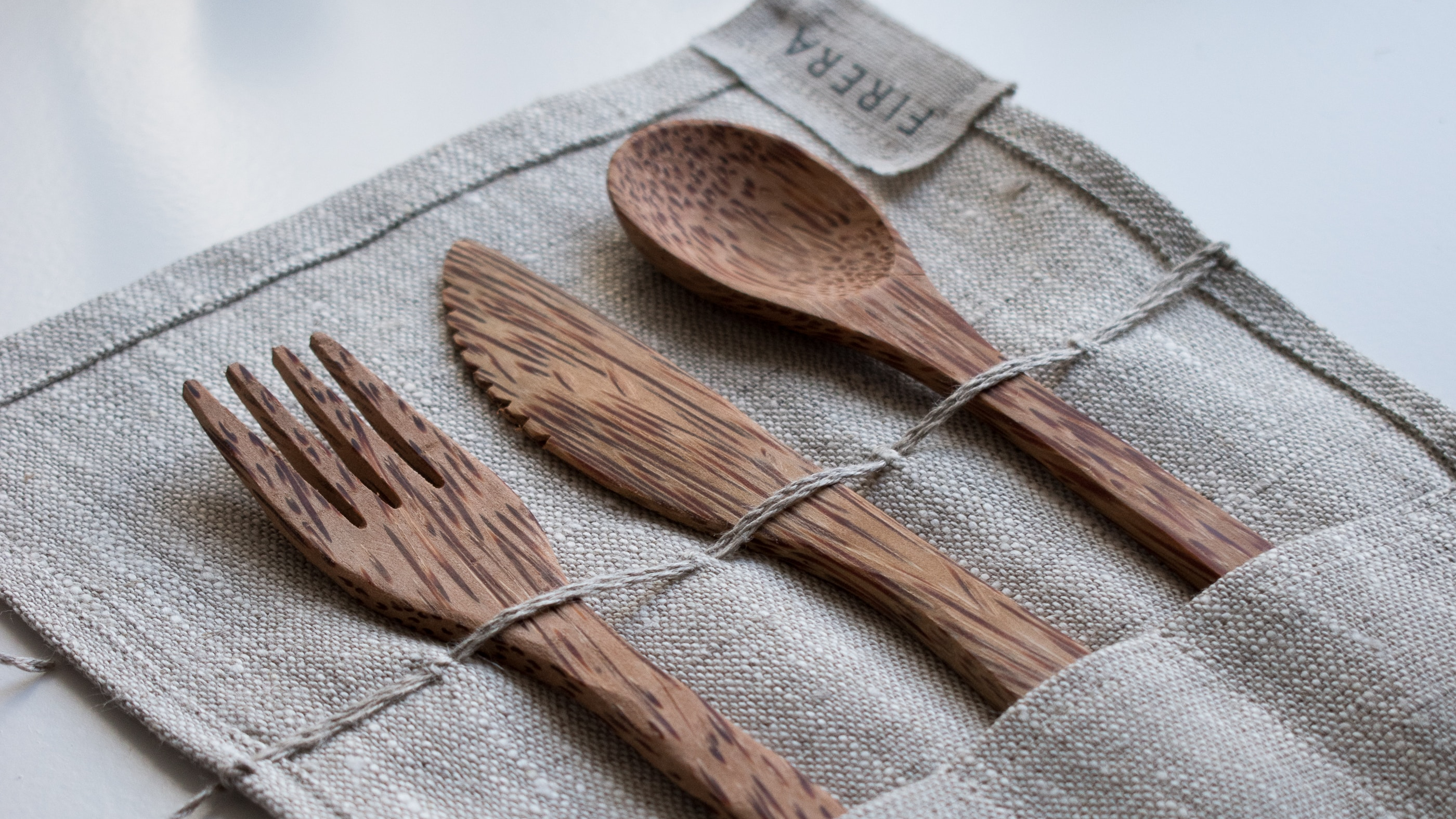 6. Maldivian Mats – Thundu Kunaa
Thundu Kunaas are Maldivian mats made of fibres and organic raw materials. The women on the island weave these mats and they are sold in local markets. The tourists buy these mats as they are of top-notch quality and reflect the country's culture in a perfect way. Also, The most popular ones are the ones with the Golden laces as they were used by the loyalties in the past. Mostly these mats are used as sleeping and praying mats but you can use them at your convenience.
7. Edible Fish Products
If you love eating seafood, Maldives is one of the best destinations to have some. There are different types of fishes available on the island and several travellers travel to the country to taste the rich source of fishes on the island. The markets have vacuum-sealed cans of fish products that tourists can buy and take back to their homes. There are different breeds of fishes available in different ways – chops, dry, or pickle. You can buy them and take them back with you as a souvenir and taste them for months.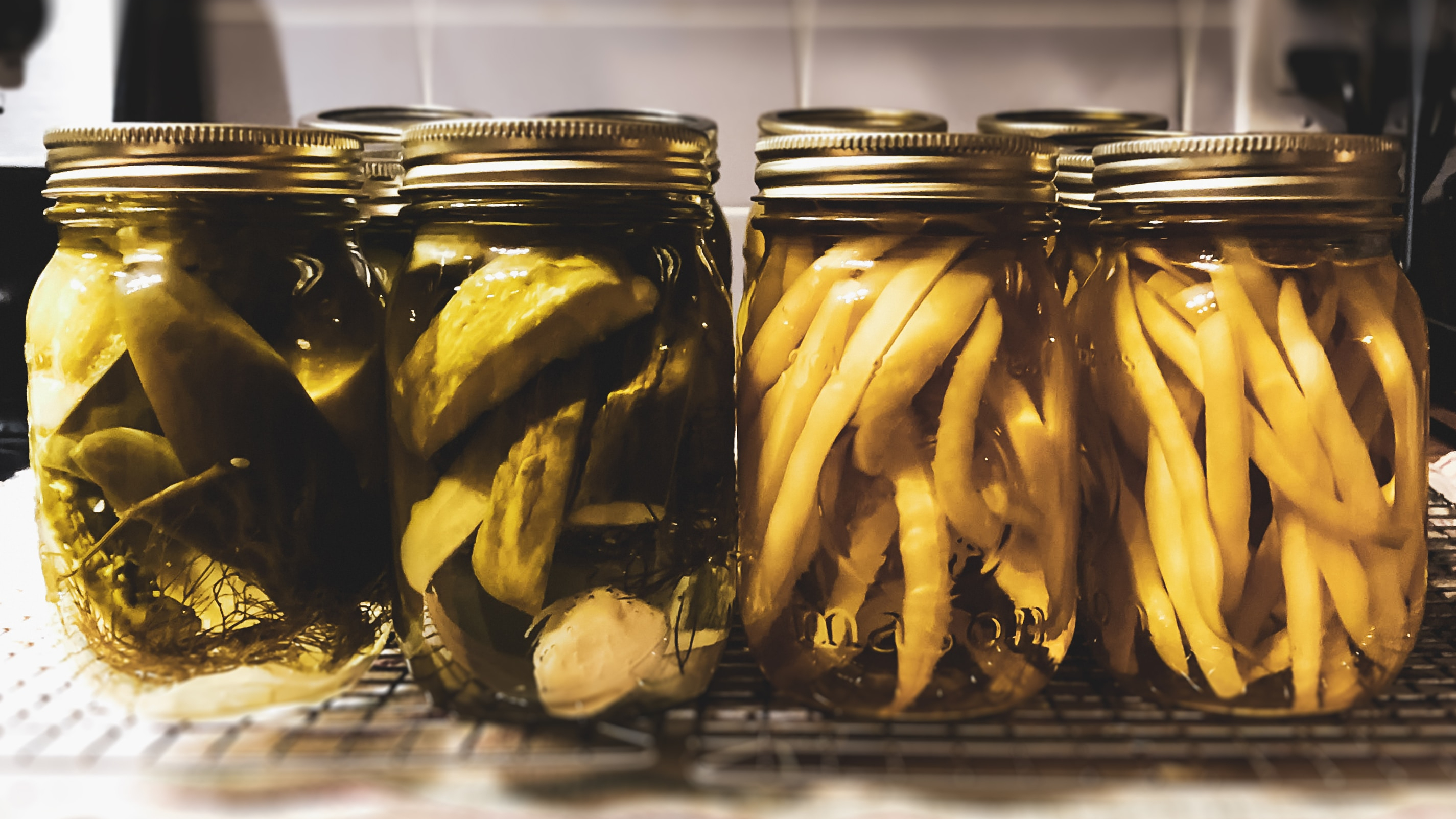 8. Cultural Lacquer Products
Lacquer Products are one of the best traditional Maldivian souvenirs available. These products have a deep-rooted tradition and many tourists visiting the Maldives buy these amazing handicrafts. Wide ranges of products are available which includes plates, vases, plates, baskets, pens, toys, etc. The paint used to design these products are of very high quality and is durable, making it one of the top souvenirs to buy in the Maldives.
9. Cosmetics
The Maldives is a hub of amazing surprises, and one such thing that will awe you is the organic cosmetics available on the island. To add to this, Beach products constitute the raw materials of these products. A plethora of products is available, right from hair oils to moisturizers. You can also find good quality cooking oil. Being one of the most prominent tropical countries, the Maldives use their coconut resources to the fullest. Your trip to the Maldives is a great opportunity to get these high-quality cosmetics at affordable prices. Cosmetics is definitely one of the best things to buy in Maldives.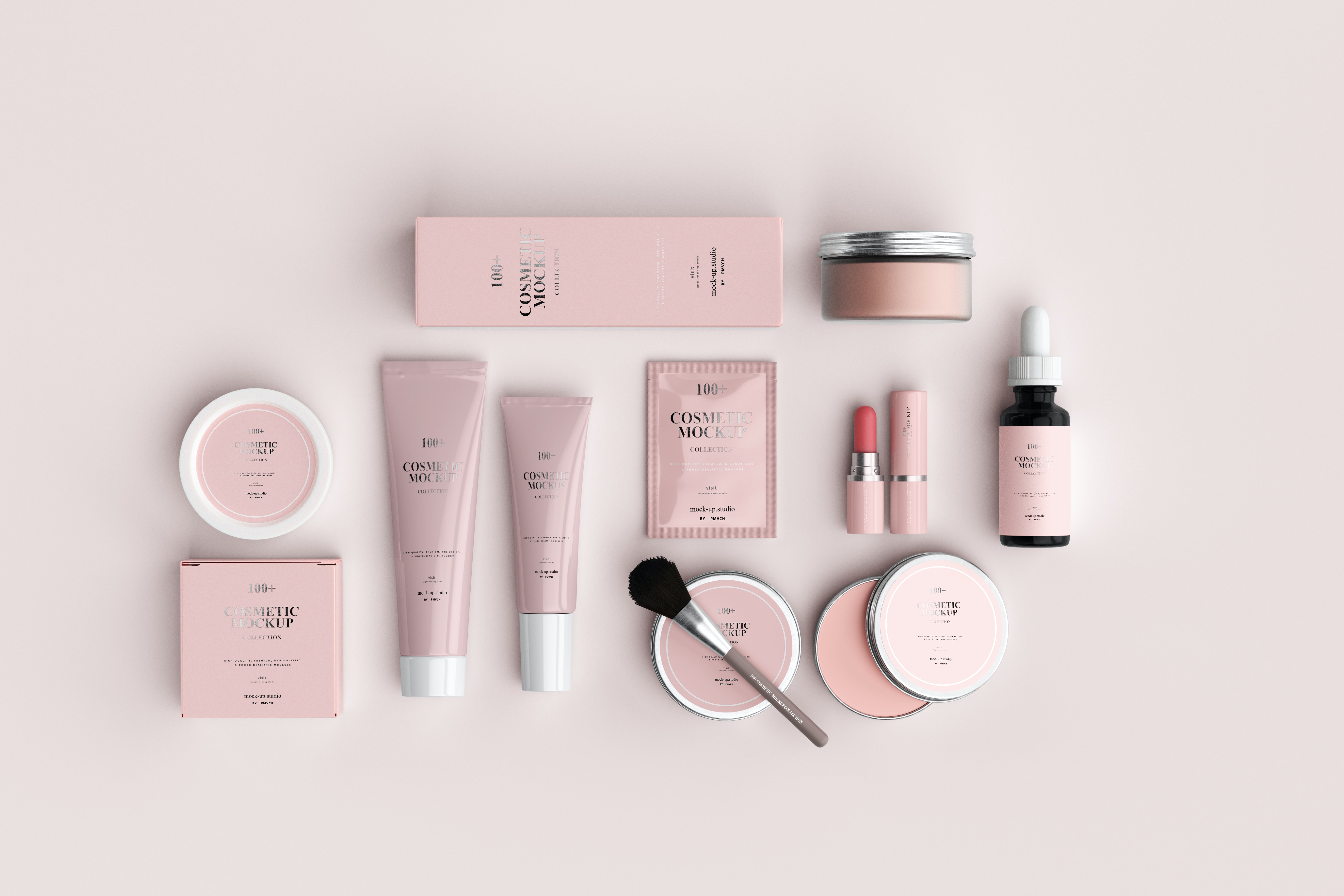 10. Wicker Mats – The Handmade Mats
One of the best handmade souvenirs from Maldives is this majestic piece of hand loom that you can take back home as a souvenir is the Wicker mat. These are popular hand made products sold in the market which are not only pretty but also reflect the Maldivian culture. This makes it a perfect souvenir you can buy in the Maldives. Buy one of these back home and decorate your house with some Maldivian elegance.
Maldives Honeymoon Packages Starting @ ₹78,000
FAQs about Shopping in Maldives
Q: Where to buy souvenirs in Maldives?
A: Some of the best places to buy souvenirs in Maldives are Male Local Market, Majeedhee Magu, Chaandanee Magu and more. From clothes, accessories, gifts, and local handicrafts, you can find a wide range of products.
Q: What are some top souvenirs to buy in Maldives?
A: The Maldives is well-known for its traditional handicrafts and souvenirs, such as lacquerware, miniature boats, woven mats, and wooden sculptures.
Q: What are some shopping tips for Maldives to keep in mind?
A: When shopping in the Maldives, keep in mind that bargaining is very common, so don't get nervous when negotiating on costs. Furthermore, it is ideal to shop early in the morning or late in the afternoon when the temperatures are cooler. It's also a good idea to have cash with you because some stores may not accept credit cards.
Q: Which Maldivian handmade souvenirs should I buy?
A: Buying local handmade souvenirs is an excellent way to carry a bit of the Maldives home with you. Woven mats, lacquerware, seashell crafts, wooden carvings, and tiny boats are all popular homemade souvenirs.
Got your checklist ready for your Shopping in Maldives. Next, it is time to craft your vacation to the Maldives. Check out the amazing Maldives packages available with Pickyourtrail. You can also customise your very own itinerary to the Maldives. Unwrap the Maldives with Pickyourtrail!
Recommended Reads
Top Resorts to Check
Note: The images that are being published here are the author's choice, and the organisation takes no responsibility for their usability.